...celebrating every swee​t pea their birth
| | |
| --- | --- |
| Posted on April 30, 2015 at 9:40 AM | |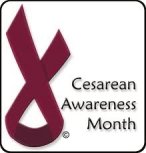 For today...another one from the archives, originally published in April 9, 2013.  Updated April 30, 2014 to include information about microbiome seeding; and a gentle cesarean checklist of options to review with your provider and prepare for a cesarean birth journey
.
A "Family-Centered" cesarean?  A "gentle" cesarean?  A procedure that is Woman and MotherBaby-centered?  What?  Did you just read that correctly?  
Yes, you did.  There is a "new" trend in cesareans that is hitting the mainstream consciousness here in the United States.
While a lot of the focus during Cesarean Awareness Month tends to center on Vaginal Birth After Cesarean (VBAC), I also want to acknowledge that a VBAC is not the choice that all mothers want to make.  Here is an option for mothers who know they want, or are considering, a repeat cesaran birth.  It is also an option if a healthy, low-risk labor starts to change it's course and there is time for non-emergent cesarean.
I have linked to
THIS
post about a "natural" cesaran more than once in previous posts, and today I want to be a little more specific about what a "natural" cesarean is and why a family might opt for this.
To quote the article:
"The natural cesarean, or family centered cesarean, is a procedure developed in the UK which takes a "woman centered" approach to the surgery that now accounts for one third of all births in America, a cesarean. This approach to a c-section incorporates many important aspects of a vaginal birth, parent participation for one."

A family-centered, or natural cesarean strives to capture these components of a vaginal birth:
Mother watches the birth of her child by having the surgical screen lowered at the time of delivery
Baby is delivered slowly so that they can get some benefit from uterine contractions to clear fluid from the lungs and nasal passages
Immediate skin-to-skin contact between mother and baby
Delayed cord clamping
Breastfeeding soon after birth
Continuous contact between mother and baby
The idea of "seeding the microbiome" is a new concept.  Here is a quote from
THIS
article:
There is a difference between the microbiome of a baby born vaginally compared to a baby born by c-section (

Azad, et al. 2013

; 

Penders et al. 2006

; 

Prince et al. 2014

). During a vaginal birth the baby is colonised by maternal vaginal and faecal bacteria. Initial human bacterial colonies resemble the maternal vaginal microbiota – predominately Lactobacillus, Prevotella and Sneathia. A baby born by c-section is colonised by the bacteria in the hospital environment and maternal skin – predominately Staphylocci and C difficile. They also have significantly lower levels of Bifidobacterium and lower bacterial diversity than vaginally born babies. These differences in the microbiome 'seeding' may be the reason for the long-term increased risk of particular diseases for babies born by c-section.

~Rachel Reed, Midwife Thinking
And one from
THIS
article:
In the event of a c-section, be proactive. Mamas, we know this recommendation is not without its "icky-factor," but WOW it makes perfect sense when you think about it, and some believe it will be a standard recommendation in the future. Here goes: if your baby is born via c-section, consider taking a swab of your vaginal secretions and rubbing it on your baby's skin and in her/his mouth. I know, ick. But when babies traverse the birth canal, they are coated in and swallowing those secretions/bacteria in a health-promoting way, so all you're doing is mimicking that exposure. Don't be afraid to ask your midwife or OB to help you collect the vaginal swabs—or do it yourself, if you're comfortable. You have all the available evidence on your side.
~Michelle Bennet, MD, mamaseeds blog
So while your initial reaction might be one of surprise and disgust, think about it.  Please take a minute to read both of the excerpted articles and have a discussion with your partner and your care provider before you make up your mind one way or another.

Here are some of the benefits that are causing mothers to request this kind of cesarean option:
Less traumatic birth experience
Moms get to *see the birth* of their baby
Greater sense of satisfaction in regards to their birth
Establishment of the MotherBaby dyad immediately after the birth
Better breastfeeding outcomes
Someone who had an emergency cesarean with a previous child and does not feel comfortable with anything other than a repeat cesarean
A family with a known complication who wants to allow labor to start on the day of baby's choosing, but knows they will have a cesarean delivery
A family who planned a natural birth and had their course of labor  change before they were in an emergent situation
If you would like to have a conversation with your care provider about planning for a gentle cesaean as your birth plan or "just in case" plan,
HERE
is a list of options for you to discuss with them, provided by ICAN of Phoenix chapter leader Jenni Froment.  
I also want to mention: these are evidence-based recommendations.  If your care provider scoffs at you and laughs you out of the room, thank them very much for their time and go have a conversation with another provider in your area.  Your local ICAN chapter or ICAN international are great resources for respectful, family-centered providers.
What do you think?
Please leave us a comment - it will be moderated and posted.  *I think* that the amount of traffic you so generously generate has led to a lot of spam posting.  In an effort to keep the spam to a minimum, I am taking the time to moderate comments now.   

Link List:
http://www.youtube.com/watch?v=m5RIcaK98Yg
ARTICLES
ICAN
http://blog.ican-online.org/2012/04/14/the-family-centered-cesarean/
MIDWIFE THINKING
http://midwifethinking.com/2014/01/15/the-human-microbiome-considerations-for-pregnancy-birth-and-early-mothering/
MAMASEEDS
http://mamaseeds.com/blog/antibiotics/how-seed-your-baby-healthy-microbiome-last-lifetime/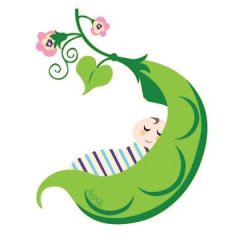 Disclaimer: 
The material included on this site is for informational purposes only.
It is not intended nor implied to be a substitute for professional medical advice. The reader should always consult her or his healthcare provider to determine the appropriateness of the information for their own situation.  Krystyna and Bruss Bowman and Bowman House, LLC accept no liability for the content of this site, or for the consequences of any actions taken on the basis of the information provided.  This blog contains information about our classes available in Chandler, AZ and Payson, AZ and is not the official website of The Bradley Method®. The views contained on this blog do not necessarily reflect those of The Bradley Method® or the American Academy of Husband-Coached Childbirth®.
Categories: Birth center, Birth plans, Cesarean Birth, Cesarean Support Group, Cesarean Surgery, Homebirth, Hospital Birth, Information Center, Informed Consent, Labor Support, Midwifery Care, Obstetrical Care
/