Shopping Cart
Your Cart is Empty
There was an error with PayPal
Click here to try again
Thank you for your business!
You should be receiving an order confirmation from Paypal shortly.
Exit Shopping Cart
...celebrating every swee​t pea their birth
| | |
| --- | --- |
| Posted on April 24, 2013 at 11:50 AM | |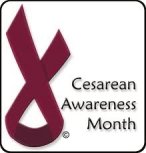 When it comes to pregnancy, labor and birth, the vast majority of the writing and expectation for preparation is geared at the mother.  One of the reason's we chose The Bradley Method® is because it recognizes that the father may also want to play a role in the birth of the child and Bradley™ prepares the couple for labor to welcome their child, not just the mother.
The same holds true when planning a Vaginal Birth After Cesarean (VBAC).  If the partner was present for the first birth, they also experienced varying degrees of stress: watching their loved one undergo major surgery, the physical recovery period, and the emotional recovery period, which might have been longer than the physical recovery.  They may have watched their partner struggle with breastfeeding, if that was the choice for their family.  In any case, it may be a good idea for a mother to consider her partner's feelings if she wants complete support in her choice for a VBAC.
Jenni Froment, ICAN Phoenix co-leader, shared some insights at last month's ICAN "For Dads" meeting.  I have added to them from our experience with VBAC couples and from the knowledge I have learned from attending ICAN meetings. 
These points are meant to initiate a conversation with your partner if you have not already covered them.  You may have talked through some of these after your cesarean birth, and they may bear revisiting as you move forward with future pregnancies.
What is going on in your partner's head?
Partners have concerns, feelings about your birth(s), and they can get anxious, too.  
What is their first reaction when you tell them that you want to prepare for a VBAC?  
What is their biggest concern?

How do you involve your partner in the decision of whether or not to VBAC?

Have them express their feelings about the previous cesarean, and then talk about how they feel about a VBAC now that they have had time to hear why you want to prepare for one.
What are your partner's priorities?
How do they envision their role in the planning process? 
Wouldn't just be easier to have a repeat cesarean?
It is not generally a life-threatening since it is a surgery with a specific procedure and protocol after years of execution.  It is, however, a major abdominal surgery.  As Dr. Victor Berman explained to us at our Bradley Method® training, if your body underwent this kind of trauma outside of the operating room, very few people would survive.  Beyond the physical trauma to the human body, there is a risk for infections, an emergency hysterectomy, an admission to the ICU.  There is the introduction of narcotic drugs to the mother and baby, and the incredible physical ordeal of recovery.  There is nothing "easy" about a cesarean. 
Isn't the VBAC going to be a lot of work?
 Yes, it might be.  Most mothers experience a sense of loss when they have a cesarean.  Planning can take the power back.  The analogy was shared that you spend months planning for the single event of your wedding day.  The day of your child's birth merits at least that kind of attention, if not more.  Planning can alleviate stress in the labor and delivery space if the couple already knows their options and how they want to use them for their labor.  In a healthy, low-risk mother, a vaginal birth is best for both mom and baby.  Even if you should have a repeat cesarean, the prepared approach can empower a couple who can know in their heart of hearts that they did everything possible to prepare for a different outcome and their best choice for a Healthy Mom, Healthy Baby outcome was a repeat cesarean.
What is the benefit of letting the baby choose their birthday instead of just scheduling their birthday so we can plan?
 A healthy baby is the best-informed individual when it come to choosing the day of their birth.  A baby that is ready for life outside of the womb will have lungs that are fully developed and ready to breathe without the help of a machine.  The breastfeeding relationship has a better chance if the baby is healthy and can have skin-to-skin contact immediately after their birth (yes, even if it is another CESAREAN).
What are the risks of a VBAC?  Is it a safe choice?
 Uterine rupture is "the" drop word when it comes to VBAC.  You can refer to last Friday's post to see what the numbers really look like (find it HERE).  The bottom line is that there are several other complications that can happen, whether or not you have had a previous cesarean.  Pregnancy is generally a healthy time in a woman's life, and with a comprehensive childbirth preparation course, a family can prepare for a VBAC by keeping the pregnancy as healthy and low-risk as possible.  Bradley Method® students also get 12 weeks of nutrition education to help them build a strong, healthy mama and baby.
 The other thing to note in regards to uterine rupture is that there are two known factors that increase the stats:  the induction and the augmentation of labor.  If you want to lower your risk of uterine rupture, find a care provider who is willing to do "watchful waiting" as long as there is a Healthy Mom and a Healthy Baby.
 Lastly, the American College of Obstetrics and Gynecology just posted a position in support of vaginal deliveries.  You can read the position statement here:
Vaginal Delivery Recommended over Maternal-Request Cesarean
...and this one in case you are bring pressured to induce for suspected large-baby (macrosomia) or anything else that is not a medically necessary:
Early Deliveries Without Medical Indications
Communication Exercises
In the interest of moving forward together, you will need to communicate your needs to each other.  Let your partner know if any of these are important to you:
Tell them how you want to be supported
Have them listen to your feelings about your previous cesarean, and why exploring VBAC together is important to you
Go to appointments with you so that together you can asses whether or not providers are right for you
Can he be an advocate for you if people are questioning your decisions?
If your priorities are his/her priorities, could they verbalize and affirm your choices to encourage you?
So you and your partner have talked.  Are you both open to the idea of exploring a VBAC? 
HERE
is a guideline to planning a VBAC from ICAN Phoenix leader Jesse Franks, and
HERE
is the advice from midwives in our area.  
Here's the checklist from Jenni's meeting:
Find a supportive care provider.  If possible find out their primary cesarean rate and their VBAC stats.  Those should be a good indication of whether or not they subscribe to "watchful waiting".
Hire a doula.  Doulas are proven to reduce the amount of interventions a mother receives, the fewer the interventions, the more likely it will be for labor to progress towards a healthy, low-risk vaginal birth.
Take a comprehensive childbirth class.  A good class will prepare you by teaching what to expect from pregnancy, labor and birth.  It will also fill your toolbox with coping mechanisms for the work of labor.  
Research the protocols at your birth place and know your patient rights.
Have faith in your intuition – let your instincts guide you.
Plan your birth team well in advance of your estimated due date.  Everyone is on board with your vision and supports your choices, from you and your partner to your care provider, doula, and family.  Knowing who is not on board also helps you avoid "toxic" people who want to change your mind.
Do you have any ideas to share and add to the conversation?
Please leave us a comment - it will be moderated and posted.  *I think* that the amount of traffic you so generously generate has led to a lot of spam posting.  In an effort to keep the spam to a minimum, I am taking the time to moderate comments now.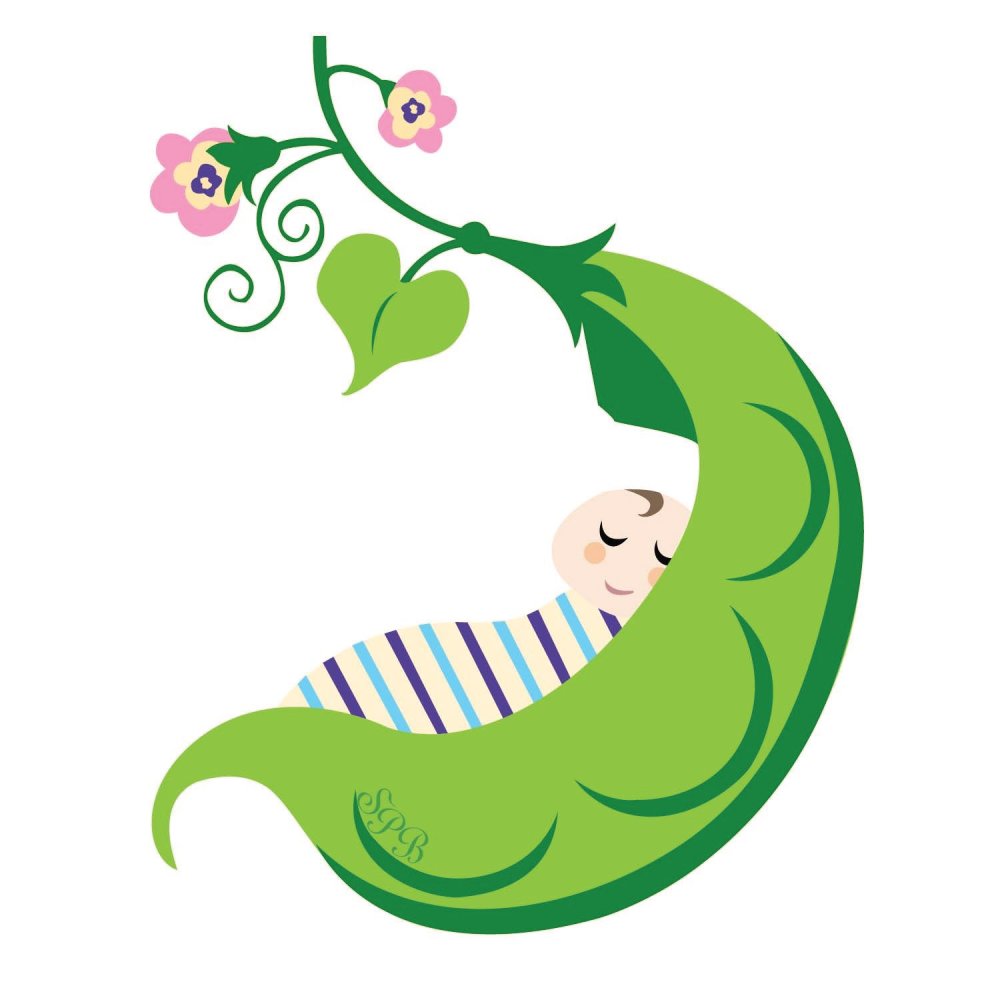 Disclaimer: 
The material included on this site is for informational purposes only.
It is not intended nor implied to be a substitute for professional medical advice. The reader should always consult her or his healthcare provider to determine the appropriateness of the information for their own situation.  Krystyna and Bruss Bowman and Bowman House, LLC accept no liability for the content of this site, or for the consequences of any actions taken on the basis of the information provided.  This blog contains information about our classes available in Chandler, AZ and Payson, AZ and is not the official website of The Bradley Method®. The views contained on this blog do not necessarily reflect those of The Bradley Method® or the American Academy of Husband-Coached Childbirth®.

Categories: Coaches, Coaching, Comfort Measures, Support Groups, Vaginal Birth After Cesarean, Vaginal Birth After Multiple Cesareans, VBAC

0

/