...celebrating every swee​t pea their birth
| | |
| --- | --- |
| Posted on June 2, 2013 at 5:34 AM | |
Our featured doula this month is Laura Correia, CD(DONA).  Laura and I met through the Rights for Homebirth movement.  It is a pleasure to bring you her interview - this is a woman who knows her calling.  I found that her passion about birth and supporting families speaks through the page and to my heart.  Enjoy getting to know Laura!

About Laura:
I am a DONA certified birth doula in the greater north and west Phoenix metro area, including Scottsdale, Paradise Valley, Anthem, Glendale, Peoria, Surprise, Avondale, Litchfield Park, Tolleson, and Goodyear. I love to use my gifts and talents being able to help women have a satisfying and successful labor and birth. It's my goal to get to know a woman in such a way that I can encourage her in the way that allows her to have the very best birth experience she can. I consider it one of the best blessings to help a baby come into the world! Please email or call me at (480) 44-BABY4, for more information.

When was the first time you heard the word, "doula"? 
In 2002. I was pregnant with my 3rd baby, and going through Crisis Pregnancy Counseling training with a woman who became a friend. As we approached the end of my training, she said she was becoming a doula, and needed 3 certification births, and would I mind if she attended my labor? She was amazing! I never ended up becoming a counselor, but became a doula instead! 
How did you decide that becoming a doula was part of your journey?
After a typical hospital birth with epidural, an unmedicated hospital birth with a midwife, and then 2 birth center births, I realized there was a woman with me in some capacity in every single birth. My husband was a FANTASTIC coach, and I couldn't do it without him; at the same time, I really NEEDED a woman there (a nurse the first time, my childbirth instructor the second time, a doula the third time, and a midwife the last time). 
I decided to pursue doula work when my last child was 2. My oldest was old enough to babysit in a pinch (finding 24 hour childcare is often one of the biggest obstacles for doulas) and since they were all homeschooled and used to being home with each other, it worked. I had a supportive aunt who encouraged me and helped me with the cost of training. I also realized there were different needs in the community for different doulas. As a fairly calm, more quiet, strong-in-my-Christian-faith woman, and okay with hospital or medicated birth if the mom desired it, I would appeal to a certain type of laboring woman. I realized it's okay to celebrate our strengths and areas of expertise as doulas. :)

Are you a birth and/or a postpartum doula?
Birth doula.

How long have you been a doula?  
I have been a doula since 2008. I have been certified with DONA since 2010, and have Rebozo and TENS certifications with them as well. I have additional breastfeeding training, and I am Neonatal Resuscitation certified as part of my path to midwifery.  I have experience with hospital (planned medicated and unmedicated), birth center and homebirth. I have attended waterbirths, VBACs, teen or single moms; accompanied in cesarean section births and for expected stillbirth. 

What do you enjoy the most about being a doula?
I love being a part of the strength women and their partners' find when being stretched beyond what they thought possible. It's a difficult journey for most, but women are amazed at when they've accomplished, and men look at the mom of their new baby with such awe at their perseverance and strength (unmedicated or otherwise)!  Helping a woman feel respected, educated, and informed is also a big part of the satisfaction I get as an attending doula.  And of course, it's always a blessing to see a new baby come into the world. 

What is your philosophy when you go to a birth space?
It's not my birth- it's hers! I am there to support her in HER choices, even if I personally wouldn't chose that path. My goal is to be an encouragement; to help mom feel empowered and confident in an uncertain journey; to make things as relaxing and calm as possible- whether through environment, thoughts/fears, communication or comfort measures; to validate her feelings.  My professional motto is "Seeking to enrich labor and birth experiences" and that can come in a variety of ways.

How do you work with and involve the Coach?
I have worked with coaches that are most comfortable sitting in a corner, and those that are catching their baby... and everything in between! My goal is to help the support person feel the most confident and comfortable they can, and to experience the labor/birth to the level of involvement they want. As a doula, I want to take the pressure off of the coach to be the source for all knowledge and physical help, because that doesn't allow them to experience the birth for themselves. I often will demonstrate how to massage gently, offer positions that he can aid in, and offer food and drink for him to provide for the laboring mom. It's also a comfort to both the coach and the mom to have me available for coach to take bathroom breaks, go on food runs, and take quick catnaps. Typically my biggest help for the coach is being a calm and experienced presence; letting him know that when things get intense, that it's all part of the process, and reassuring him that those are good signs!

What is the toughest situation you have ever dealt with?  How did you handle it?
I've had to call 911 for a mom that labored quickly and felt she was going to birth at home unexpectedly; been dismissed as a doula after a homebirth transport to the hospital; watched a family grieve with the loss of their firstborn; worked in births where the birth team was rude, loud, and demeaning. In all of these situations, I stay present for the mom and dad- a compassionate presence, and I validate their feelings and choices.  And then I go home, and cry, sleep, pray, journal, and/or talk with my mentors. I believe doulas HAVE to have those she can decompress with, otherwise there's too much pent up frustration and often, anger- towards choices made, providers, and "the system," and bitterness grows.

I develop an emotional connection with my clients, and so when they hurt, I hurt. I include a postpartum appointment in my services, and that is where we can talk about what, how, and perhaps why things happened the way they did. I validate mom (and often dad)'s feelings about a birth that went very different that planned. However, I also provide another perspective to things, which often helps them to perceive the experience differently. Lots of times, new moms overlook all the amazing things they did, or the strength they had, focusing only on where things DIDN'T go according to plan. I help her see the good choices she made, and encourage her in where things went "right."

What keeps you working as a doula?
Being there for women. I love helping laboring moms realize how strong they are, helping a couple (or mother/daughter) grow closer together through such an intimate time, and being a compassionate, experienced and non-judgemental guide in the process. Often my clients and I share similar spiritual beliefs, and they appreciate my sensitivity and ability to welcome God into their birth experience through prayer, music, and focus. I feel like my doula work is a gift and a calling - and a responsibility!- from the Lord, and that in itself keeps me going.

What does your fee cover – how many visits or hours?  Is there a different charge for a shorter labor or longer labor?
I charge $600, and it includes 2 prenatal appointments (usually 2 hours each), the entire labor and birth, 1-2 hours postpartum, and a separate postpartum visit one the family is home. I do not vary my fee depending on length of the birth; my quickest client was 10-15 minutes, and my longest was 29 hours. I don't want moms feeling pressured to "birth quicker!" because of financial considerations. 

I offer discounts to previous clients, active duty military, parents placing baby for adoption, and those in full-time Christian ministry. I have also been known to provide significant discounts -occasionally- for hardship situations, and accept barter as partial payment as the need arises. 

Do you offer any other services to your clients?
Placental encapsulation; a "birth journey" story for the baby book and/or to share electronically; all pictures, along with some that I edit. 

I am a Christian childbirth educator for an online format that I adapted from Jennifer VanderLaan's book, "The Christian Childbirth Handbook" and also teach a free one-day childbirth class for crisis pregnancy moms through New Beginnings Crisis Pregnancy/Post Abortion, 1-2 times a year. 

I am also a hobby-level photographer, and take pictures of labor and birth (with the parents' permission), for them to keep.

Just for fun, what do you do when you are not doula-ing? 
I danced professionally with a ballet company before I had kids, and still love to take a class at Ballet Arizona a couple times a year (usually when I'm dancing around my kitchen!). In the past 5 years I've taken up running and have done numerous 5Ks, 10K, and half marathons. I have completed 3 full marathons with my best time being a 4:06. I also like to hike, having done a rim-to-rim hike of the Grand Canyon, and a hike up Yosemite's Half Dome. Obviously, I love to push my body, I think because I see so much correlation in it to birth. 

My family is amazing, and made up of my 4 kids (ages 7-16) and an AMAZING husband who are so supportive and encouraging to me and my love for doula -and now student midwifery- work. Spending time with them is always a favorite, whether watching them cook with my husband, or reading books together, or watching House Hunters and the Cosby Show with them! After a year of dealing with a diagnosis of clinical depression, I am learning to heal from past hurts, and to again enjoy entertaining and spending time with friends and my church family. Other than birth, I have a passion for healthy marriages, mentoring, counseling, and non-judgmental, transparent (and often messy) Christianity. My husband is a pastor at West Greenway Bible Church in Glendale, and teaches Bible at Arizona Christian University, and combined with my work in the birth community, that keeps us hopping! 

Oh, and I can also turn ANYTHING into a birth analogy. It's a gift, really. ;)

If you would like to contact Laura to schedule a complimentary interview, you can reach her via:
Phone: 480.442.2294 (480-44-BABY-4)

Was Laura your doula+?  Please let us know about your experience.
Please leave us a comment - it will be moderated and posted. 
*I think* that the amount of traffic you so generously generate has led to a lot of spam posting.  In an effort to keep the spam to a minimum, I am taking the time to moderate comments now.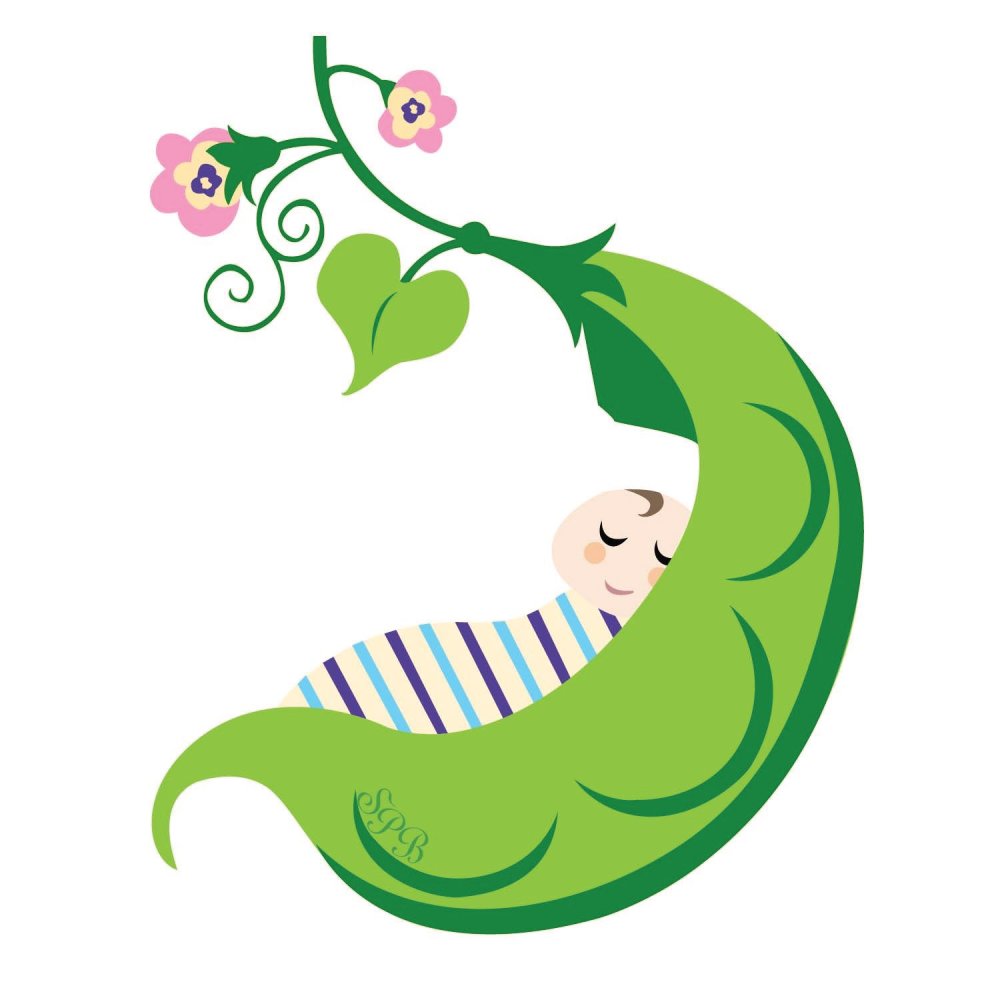 Disclaimer: 
The material included on this site is for informational purposes only.
It is not intended nor implied to be a substitute for professional medical advice. The reader should always consult her or his healthcare provider to determine the appropriateness of the information for their own situation.  Krystyna and Bruss Bowman and Bowman House, LLC accept no liability for the content of this site, or for the consequences of any actions taken on the basis of the information provided.  This blog contains information about our classes available in Chandler, AZ and Payson, AZ and is not the official website of The Bradley Method®. The views contained on this blog do not necessarily reflect those of The Bradley Method® or the American Academy of Husband-Coached Childbirth®.
Categories: Birth Story, Cesarean Birth, Doulas, Epidural, Homebirth, Hospital Birth, Labor Support, Meet the Doula
/