Shopping Cart
Your Cart is Empty
There was an error with PayPal
Click here to try again
Thank you for your business!
You should be receiving an order confirmation from Paypal shortly.
Exit Shopping Cart
...celebrating every swee​t pea their birth
| | |
| --- | --- |
| Posted on June 7, 2013 at 4:20 PM | |
This is the second post in the series that looks at the small print on the drug information sheet for consumers.  In our
first post
, we looked at the details of drugs used in epidurals.  Here is the fine print for the drugs used by hospital practitioners to induce labor.  This may be offered for a variety of reasons.  
Whenever a drug or procedure is offered, we encourage our students to look at the benefits and the risks.  There are circumstances where the benefits clearly outweigh the risks.  It is up to each family to individually decide what works best for them and their baby.  In the spirit of informed consent, here is the fine print and FDA Pregnancy Category for Cervadil (Brand Name for a form of Dinoprostone), Dinoprostone, Cytotec (Misoprostol) and Pitocin.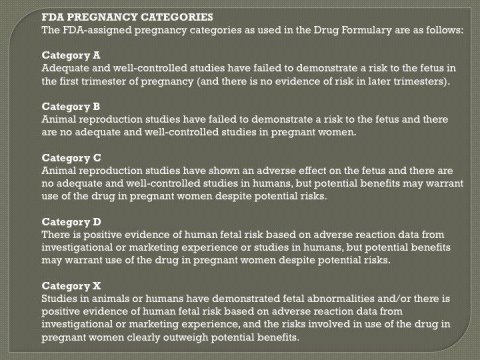 To be clear – we are not anti-care provider or anti-drug.  We are grateful for modern medicine that saves lives in circumstances when Mother Nature needs help.  It exists for a reason, and we are thankful for the opportunity to meet all the Healthy Moms and Healthy Babies when we hold a class reunion.

Please read and consider this information as you prepare for the birth of your baby.  I included the link to find the complete drug label on-line.  As with last week, everything is in direct quotes because the information is pulled from the drug information made available by the Federal Drug Administration (USA).
Cervidil is contraindicated in:

"- Patients with known hypersensitivity to prostaglandins.

- Patients in whom there is clinical suspicion or definite evidence of fetal distress where delivery is not imminent.

- Patients with unexplained vaginal bleeding during this pregnancy.

- Patients in whom there is evidence or strong suspicion of marked cephalopelvic disproportion.

- Patients in whom oxytocic drugs are contraindicated or when prolonged contraction of the uterus may be detrimental to fetal safety or uterine integrity, such as previous cesarean section or major uterine surgery (see

PRECAUTIONS

and

ADVERSE REACTIONS

).

- Patients already receiving intravenous oxytocic drugs.

- Multipara with 6 or more previous term pregnancies."




"Warnings

Women aged 30 years or older, those with complications during pregnancy and those with a gestational age over 40 weeks have been shown to have an increased risk of postpartum disseminated intravascular coagulation. In addition, these factors may further increase the risk associated with labor induction (See 

ADVERSE REACTIONS

, Post-marketing surveillance). Therefore, in these women, use of dinoprostone should be undertaken with caution. Measures should be applied to detect as soon as possible an evolving fibrinolysis in the immediate post-partum period.

The Clinician should be alert that use of dinoprostone may result in inadvertent disruption and subsequent embolization of antigenic tissue causing in rare circumstances the development of Anaphylactoid Syndrome of Pregnancy (Amniotic Fluid Embolism)."




"Precautions

General: Since prostaglandins potentiate the effect of oxytocin, Cervidil must be removed before oxytocin administration is initiated and the patient's uterine activity carefully monitored for uterine hyperstimulation. If uterine hyperstimulation is encountered or if labor commences, the vaginal insert should be removed. Cervidil should also be removed prior to amniotomy.

Cervidil is contraindicated when prolonged contraction of the uterus may be detrimental to fetal safety and uterine integrity. Therefore, Cervidil should not be administered to patients with a history of previous cesarean section or uterine surgery given the potential risk for uterine rupture and associated obstetrical complications, including the need for hysterectomy and the occurrence of fetal or neonatal death.




2. Drug Interactions: Cervidil may augment the activity of oxytocic agents and their concomitant use is not recommended. A dosing interval of at least 30 minutes is recommended for the sequential use of oxytocin following the removal of the dinoprostone vaginal insert. No other drug interactions have been identified."




"Post-marketing surveillance:

Immune System Disorders: Hypersensitivity

Blood and lymphatic system disorders: Disseminated Intravascular Coagulation (See 

Warnings

Section)

Reproductive system: Reports of uterine rupture have been reported in association with use of Cervidil some required a hysterectomy and some resulted in subsequent fetal or neonatal death.

Vascular Disorders: Hypotension

Pregnancy, Puerperium and Perinatal Conditions: Amniotic fluid embolism"
"Contraindications:

Hypersensitivity to dinoprostone, prostaglandins, or any components of the product; patients in whom oxytocic drugs are contraindicated or when prolonged contractions of uterus are considered inappropriate; ruptured membranes; placenta previa; unexplained vaginal bleeding during current pregnancy; when vaginal delivery is not indicated; acute pelvic inflammatory disease; active cardiac, pulmonary, renal, or hepatic disease (suppository only)."




"General advice:
Carefully examine vagina to determine degree of effacement and appropriate length of endocervical catheter to be used for application of gel (10 mm if 50% effaced, 20 mm if no effacement).

Patient should be in dorsal position for administration and remain supine for 15 to 30 min after administration of cervical gel.

Following administration of vaginal suppository, the patient should remain in the supine position for 10 min.

Following administration of the vaginal insert, the patient should remain in a recumbent position for 2 h.

Inserts do not require warming prior to administration.

Suppositories and gel must be brought to room temperature. Do not use external sources of heat (eg, hot water bath, microwave oven) to decrease warming time.

Wait at least 6 to 12 h after administration of gel before using IV oxytocin; a dosing interval of at least 30 min is recommended after removal of insert.

Do not use dinoprostone vaginal suppository for extemporaneous preparation of any other dosage forms or for cervical ripening or other indications in the patient with term pregnancy."




"May augment effect of other oxytocic agents; avoid concomitant use. For the sequential use of oxytocin following dinoprostone cervical gel administration, a dosing interval of 6 to 12 h is recommended. A dosing interval of at least 30 min is recommended for the sequential use of oxytocin following the removal of the dinoprostone vaginal insert."




"Pregnancy Category C. Contraindicated if fetus in utero has reached viability stage except when cervical ripening is indicated."




"Lactation: Undetermined."




"Special Risk Patients

Use with caution in patients with asthma, glaucoma, or raised IOP, hypotension or hypertension, CV or renal or hepatic impairment, anemia, jaundice, diabetes, epilepsy, compromised uterus, infected endocervical lesions, acute vaginitis, in patients with cases of non-vertex or non-singleton presentation, and in patients with a history of previous uterine hypertony.

-Anaphylactoid syndrome of pregnancy Intracervical placement of dinoprostone may result in inadvertent disruption and subsequent embolization of antigenic tissue, and rarely leads to development of anaphylactoid syndrome of pregnancy (amniotic fluid embolism).

- Incomplete pregnancy termination If dinoprostone pregnancy termination is incomplete, take other measures to ensure complete abortion.

- Postpartum disseminated intravascular coagulation An increased risk has been described in patients whose labor was induced by physiologic means. Women who are 30 y and older, those with complications during pregnancy, and those with gestational age more than 40 wk are at risk.

- Pyrexia Transient pyrexia (temperature elevations in excess of 2°F), possibly due to the dinoprostone effect on hypothalamic regulation, was observed in 50% of patients receiving suppositories at the recommended dosage. Temperature returned to normal on discontinuation of therapy.

- Ruptured membranes Exercise caution when administering dinoprostone cervical gel or vaginal insert to patients with ruptured membranes.

- Uterine hyperstimulation Placement of dinoprostone cervical gel into the extra-amniotic space has been associated with uterine hyperstimulation. When using the vaginal insert, if uterine hyperstimulation is encountered or if labor starts, the vaginal insert should be removed."
"Generic Name: misoprostol (MYE-soe-PROST-ol) Brand Name: Cytotec Do not take Cytotec to reduce the risk of stomach ulcers caused by nonsteroidal anti-inflammatory drugs (NSAIDs) if you are pregnant. Cytotec may cause abortion, premature birth, or birth defects if taken during pregnancy. Life-threatening..."

(My note: yes - this is just how it appears - with the ellipsis there)




"Misoprostol has been assigned to pregnancy category X by the FDA. Animal studies have failed to reveal evidence of fetotoxicity and teratogenicity. In studies of women undergoing elective first trimester abortion, the administration of misoprostol 400 mcg for two doses caused increased uterine contractions and bleeding in 41% of cases, and partial or complete expulsion of uterine contents in 11% of cases." 




"Breastfeeding Warnings

Misoprostol is rapidly metabolized in the mother to misoprostol acid which is biologically active and is excreted in human breast milk. There are no published reports of adverse effects of misoprostol in breast-feeding infants of mothers taking misoprostol. The manufacturer recommends that caution should be exercised when misoprostol is administered to a nursing woman."
"What should I discuss with my healthcare provider before receiving Pitocin (oxytocin)?

You should not receive this medication if you have ever had an allergic reaction to oxytocin."




"To make sure oxytocin is safe for you, tell your doctor if you have:

genital herpes;

diabetes;
high blood pressure;
a heart rhythm disorder;
a history of cervical cancer;
a history of severe infection in your uterus;
a history of difficult labor because you have a small pelvis;
if you have ever had surgery on your cervix or uterus (including a prior C-section);
if your pregnancy is less than 37 weeks; or
if you have had 5 or more pregnancies.''



"Tell your caregivers at once if you have a serious side effect such as:

fast, slow, or uneven heart rate;

excessive bleeding long after childbirth;

headache, confusion, slurred speech, hallucinations, severe vomiting, severe weakness, muscle cramps, loss of coordination, feeling unsteady, seizure (convulsions), fainting, shallow breathing or breathing that stops; or dangerously high blood pressure (severe headache, blurred vision, buzzing in your ears, anxiety, confusion, chest pain, shortness of breath, uneven heartbeats, seizure)."




"Less serious side effects may include:
nausea, vomiting;
runny nose, sinus pain or irritation;
memory problems; or
more intense or more frequent contractions (this is an expected effect of oxytocin)."



"For Health Professionals

Hepatic side effects have included neonatal jaundice."




"Genitourinary

Genitourinary side effects have included pelvic hematoma. Excessive doses have produced pelvic fracture, uterine hypertonicity, spasm, tetanic contraction and rupture."




"Hematologic

Hematologic side effects have included postpartum hemorrhage and fatal afibrinogenemia."




"General side effects have include low Apgar scores at 5 minutes. Fetal death has been reported."

As you can see from the insert information and the pregnancy categories assigned by the FDA, these are not inherently safe just because they are commonly used.  Any parent who is being asked to use these should do so after careful consideration of the risks and the benefits.  You can use this series of questions to help you determine if the benefits outweigh the risks:
Is Mom okay?
Is Baby okay?
What are the benefits of using this drug?
What are the risks of using this drug? (You have the right to read the drug insert for yourself in the care facility)
What else is going to happen if we say yes? (Additional procedures, time in bed, time being monitored, position for mom, etc.)
What are the expected results?  What if we don't see them? 
What are the alternatives if we choose not to do this?
What does our intuition tell us?
What happens if we choose to do nothing?

Any advice to offer about being induced?
Please leave us a comment - it will be moderated and posted.  *I think* that the amount of traffic you so generously generate has led to a lot of spam posting.  In an effort to keep the spam to a minimum, I am taking the time to moderate comments now.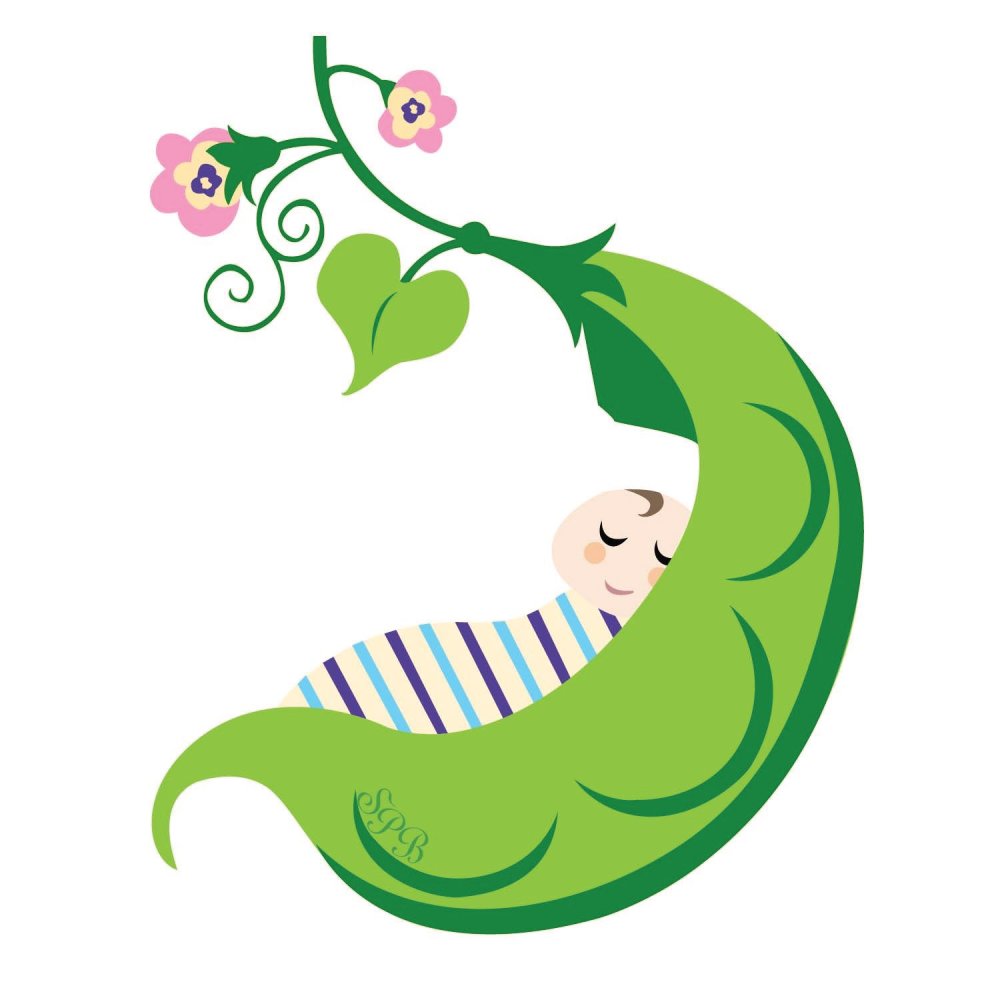 Disclaimer:  
The material included on this site is for informational purposes only.
It is not intended nor implied to be a substitute for professional medical advice. The reader should always consult her or his healthcare provider to determine the appropriateness of the information for their own situation.  Krystyna and Bruss Bowman and Bowman House, LLC accept no liability for the content of this site, or for the consequences of any actions taken on the basis of the information provided.  This blog contains information about our classes available in Chandler, AZ and Payson, AZ and is not the official website of The Bradley Method®. The views contained on this blog do not necessarily reflect those of The Bradley Method® or the American Academy of Husband-Coached Childbirth®.
Categories: Avoiding harmful substances, Birth plans, Communication, Due Date, Full term, Hospital Birth, Induction, Induction of Labor, Informed Consent, Labor Induction, Labor Support, Obstetrical Care, Toxins, pesticides, chemicals and pregnancy, Warning Labels
/