...celebrating every swee​t pea their birth
| | |
| --- | --- |
| Posted on September 6, 2013 at 3:40 PM | |
Why do we teach Bradley™ classes?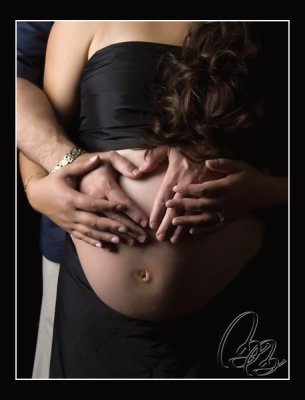 Tonight is the night we start another new class series…and tomorrow we get to share time with some alumni students who are joining us for their second series.  They are taking the classes to spend time preparing for the newest addition to their family.

There have been a few "new" birthing methods* to pop up since we have become instructors.  Hypnobirthing just got a huge boost thanks to the royal birth in England.  Yet, despite all the bright, shiny distractions, Bruss and I remain steadfast in our choice to continue teaching The Bradley Method® classes.  We still feel it is the most comprehensive program out there.

We love sharing the information that helped us to have four great birth experiences together.  The way we teach the Bradley Method® doesn't paint an idealized, sometimes unrealistic picture for a "perfect" natural birth.  We do teach a couple how to build a foundation for their best possible outcome: that looks different for everyone based on a lot of factors that are not in anyone's control.  
We do teach how to have a low-risk, healthy pregnancy.  We talk about exercise and nutrition as a building block for good outcomes, and follow-up on these every week.  We teach the path of labor, relaxation techniques, and comfort measures so that our couples have a full toolbox of options when they are in labor and so that they can labor in confidence without fear of the unknown.

In addition, our classes talk constructively about variations of labor so that a couple has had some exposure to possible "forks in the road".  If and when they should face a decision point, it will hopefully not be the first time they are hearing about the variation(s) or possible complication(s).  They have some information, and resources to find more so that they can make an informed consent decision.

As parents, we know that the Birth-Day is really not the end of pregnancy.  It turns out to be the first day in a long journey as a family together with a new baby.  We know it's not adequate because even the best books on the topic are incomplete.  However, throughout our classes (and in one dedicated class) all of our couples are also introduced to the concepts of breastfeeding and parenting before we complete their series.  We also share lots of resources for them to do their own research in the direction that they feel led with those choices.

Our favorite aspect of teaching a 12-week Bradley™ course is the camaraderie that develops between the couples.  It is a gift to watch a room of complete strangers on the first week turn into a group of friends saying "see you soon" on the last night of class, three months from now.  It is so neat to watch these families support each other, share childcare and celebrate milestones together.
To answer the question I started with...We teach Bradley™ classes because we believe that birth is important.  We want to make a difference and positively impact a family's birth experience, no matter which way a baby is born.  We feel we have succeeded as teachers when our couples have an empowered birth experience with a Healthy Mom, Healthy Baby outcome.
So, please join me in wishing our new students the very best as they embark on the journey of learning with us.  We hope to be the teacher that they need at this point in their pregnancy.  Three cheers for the Fall 2013 classes!
*Birth is birth is birth.  What is new is the packaging and the presentation of the message to leave a birthing woman to labor uninterrupted, offer support as she asks or as she needs it, and care providers please stay hands off unless it's clear that the MotherBaby need assistance for a Healthy Mom, Healthy Baby outcome – otherwise, just "catch" and thanks for your watchful waiting with your trained head, heart, and hands :)
Please leave us a comment - it will be moderated and posted. 
Disclaimer:
The material included on this site is for informational purposes only.
It is not intended nor implied to be a substitute for professional medical advice. The reader should always consult her or his healthcare provider to determine the appropriateness of the information for their own situation.  Krystyna and Bruss Bowman and Bowman House, LLC accept no liability for the content of this site, or for the consequences of any actions taken on the basis of the information provided.  This blog contains information about our classes available in Chandler, AZ and Payson, AZ and is not the official website of The Bradley Method®. The views contained on this blog do not necessarily reflect those of The Bradley Method® or the American Academy of Husband-Coached Childbirth®.
Categories: Bradley Method®, Bradley Method® for next baby, Bradley Method® for second pregnancy, Bradley Method® outcome, Bradley™ classes and the next baby, Bradley™ classes for next pregnancy
/