Shopping Cart
Your Cart is Empty
There was an error with PayPal
Click here to try again
Thank you for your business!
You should be receiving an order confirmation from Paypal shortly.
Exit Shopping Cart
...celebrating every swee​t pea their birth
| | |
| --- | --- |
| Posted on October 3, 2013 at 9:41 AM | |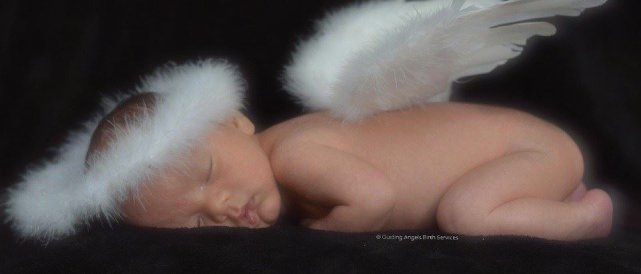 This month's featured doula is Jennifer Valencia.  She is a doula that serves Central and Northern Arizona.  She believes that birth is a sacred time and every mother should be nurtured and respected as she brings her baby earth side.
When was the first time you heard the word, "doula"?
The first time I heard the word doula was probably in 2006, some time before my first baby's birth. I didn't really understand the full scope of benefits of a doula until the birth of my second child when I experienced a DONA certified doula.
How did you decide that becoming a doula was part of your journey?
I had a friend who was having her baby a few months before my first son was born and she was made to labor alone because "only the father" was allowed into the hospital after hours, per their policy. I knew this kind of treatment was not right and I advocated to make a difference before my son's birth. Besides the role of advocacy, I knew I wanted to make a positive difference in the lives of mothers, babies and families at this very significant time in their lives.
Are you a birth and/or a postpartum doula?
I am a birth doula.
How long have you been a doula?
I have supported friends and family in their birth experiences prior to becoming a doula but began to take a much more active role in my
training
in 2012 and providing support to my community with 
local birth circles
. I have completed my requirements to become a CD(DONA) and my certification is pending. I am also educated in the Social and Human Services field and am in the process of obtaining my MSW. I have taken advanced doula training- certified in TENS support for labor. I love to bring essential oils into the birthing room.
What do you enjoy the most about being a doula?
I enjoy providing women with evidence based knowledge surrounding prenatal care, pregnancy, birth and their newborn so that families can be empowered in their birth experiences. I am honored to hold a sacred space for women and their partners, allowing them to have a more intimate birth experience with confidence. I love seeing her joy as she meets and bonds with her newborn for the first time.
What is your philosophy when you go to a birth space?
I believe
that birth is a sacred time and every mother should be nurtured and respected as she brings her baby earth side. As a doula, I hold that sacred space and strive to build confidence in childbirth and the ability of a woman's amazing body. I believe that birth is a normal life event. I believe that birth matters; it is a transformational time, shaping the kind of mother and person a woman is.
How do you work with and involve the Coach?
I strive to create an intimate space, not just for the mother, but for the family. I provide perspective and support for a woman's partner to participate at their comfort level to enhance the support they provide. Prenatally, we talk about "what to expect" and I focus on building confidence and trust in birth as a natural process that is different for every woman and every birth. A partner or other loved one brings compassion and intimate knowledge of you, while a doula brings knowledge, confidence and experience to the birthing room. Together, a doula and your coach make a strong support system. When the partner is desired as the primary support person, I work behind the scenes; I quietly offer ideas for the coach to support the mother and keep both of their basic needs met. I consider myself having "successfully" supported an intimate birth when mom remembers me as a nice person in the room and dad felt confident in his ability to support her. When the coach prefers to be in the moment and enjoy the birth experience but not be the main pillar of support, I am sure to include the coach's presence so that the mother is very connected with him but I support her physical and emotional labor needs.
What is the toughest situation you have ever dealt with?  How did you handle it?
I have been in a birth where hospital staff does not listen to the mother's desires for her baby or take the time to listen to her views of a situation. There wasn't much I could do against the "policy" but I could still support the mother- I took the time to listen and validate her feelings and advocate for her within my scope of practice as a doula. I helped her feel more empowered and overcome a situation where she felt disregarded.
What keeps you working as a doula?
I keep working as a doula because I long for every mother to have a safe and satisfying birth experience. I have seen the difference a doula makes and am eager to bring awareness about evidence based birth into my community by providing opportunities for mothers to connect and support one another in the birth circles. Not to mention I love these adorable babies and empowered mamas!
What does your fee cover – how many visits or hours?  Is there a different charge for a shorter labor or longer labor?
My basic birth doula service
includes a minimum of two prenatal appointments, on-call availability 24/7, access to my lending library and at least one postpartum appointment. Prenatal appointments generally last about 1.5hrs, include basic childbirth education and are for getting to know each other and how I can help you achieve the birth you desire. I will provide continuous emotional and physical support for the mother and her partner throughout labor, birth and up to four hours after. Postpartum appointments vary in length and are for talking about your birth experience; I also provide basic breastfeeding counseling and referrals as needed. My basic birth doula services are $500, however, I believe in a doula for every woman who wants one; if money is a concern when hiring a doula, my basic services are offered for a donation. I have packages that include more extensive childbirth education, belly casts, birth stories, massages, yoga and more, starting at $550.  My fee does not vary based on the length of labor.
Do you offer any other services to your clients?
I offer belly casting and
placenta encapsulation
, tinctures and more.
Just for fun, what do you do when you are not doula-ing?
I enjoy rock climbing, hiking and spending time with my husband and children.
About our doula:  I am Jennifer Valencia.  I have two beautiful children and a wonderful, supportive husband. I have been drawn to the field of birth work since 2006 and am now obtaining my certification through DONA International. Because I have had a VBAC, mothers seeking a vaginal birth after cesarean have a special place in my heart. I feel honored to walk along side families in Arizona during this very beautiful time. As a birth doula, I support women of Yavapai County, Flagstaff and Phoenix. I attend birth in any setting- hospital, home or birth center.  Find me online at
www.guidingangelsbirthservices.com
, via email at
[email protected]
, or call me at 928.300.1337.
The material included on this site is for informational purposes only.  It is not intended nor implied to be a substitute for professional medical advice. The reader should always consult her or his healthcare provider to determine the appropriateness of the information for their own situation.  Krystyna and Bruss Bowman and Bowman House, LLC accept no liability for the content of this site, or for the consequences of any actions taken on the basis of the information provided.  This blog contains information about our classes available in Chandler, AZ and Payson, AZ and is not the official website of The Bradley Method®. The views contained on this blog do not necessarily reflect those of The Bradley Method® or the American Academy of Husband-Coached Childbirth®.

Categories: Homebirth, Hospital Birth, Meet the Doula, Vaginal Birth After Cesarean, Vaginal Birth After Multiple Cesareans, VBAC

0

/