...celebrating every swee​t pea their birth
| | |
| --- | --- |
| Posted on November 5, 2013 at 12:24 PM | |
We are reviewing the stages of labor as we are entering the last classes of our series.  One of the big outward signs that labor is progressing is the mother's loss of modesty.
A dad, asked, "What does that mean, losing modesty?"  So here is a visual as well as a description of what your partner may be doing as she loses modesty.

This is what I look like on a regular, non-labor day.  I usually have my arms covered, my clothes is loose, I almost always wear pants.  Occasionally, I wear pedal pushers.  For the most part, the only part showing is my face, neck and arms in the heat, or just face and hands in the winter months.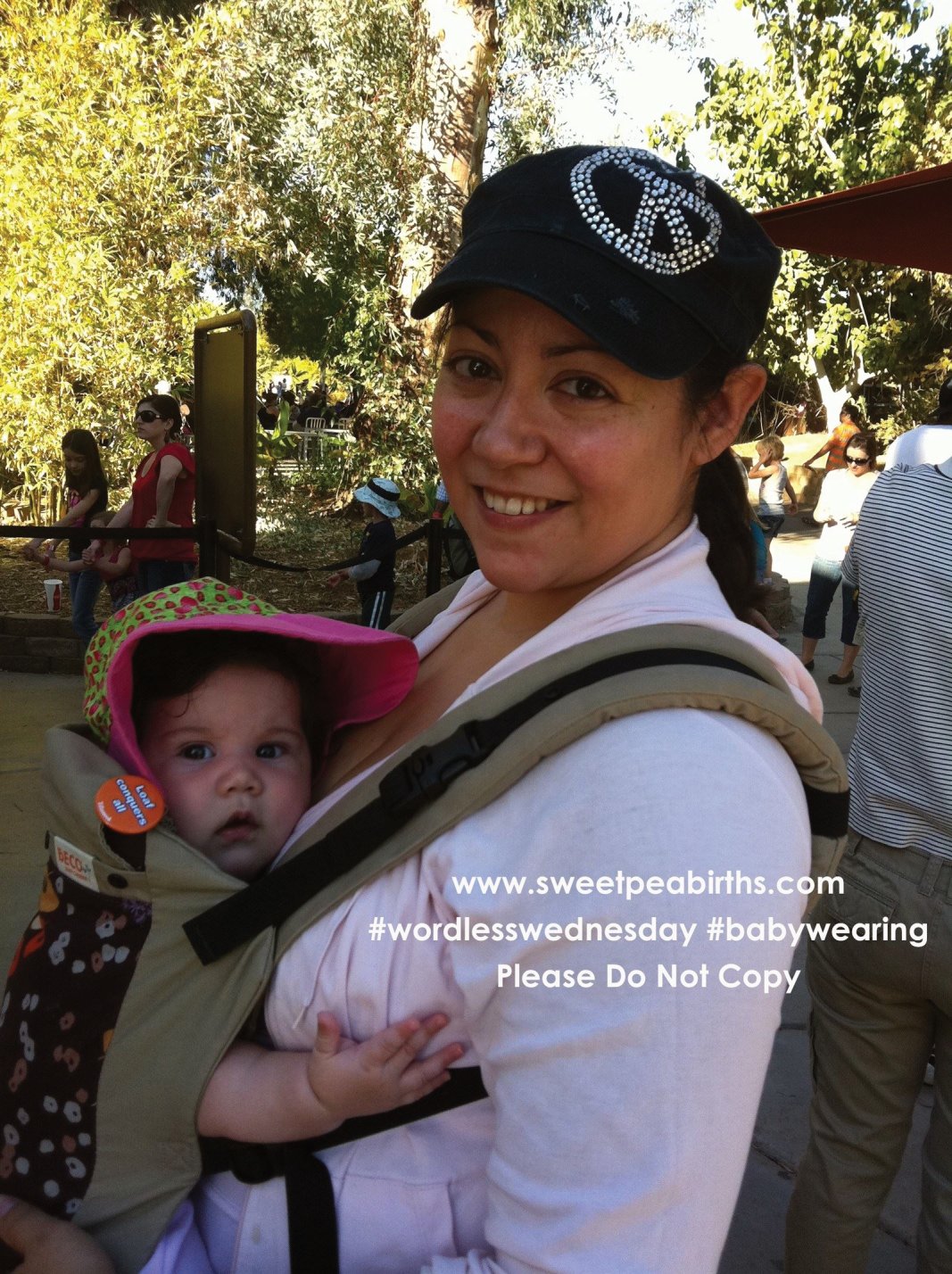 So this is Coach Bruss and I in labor.  I chose to wear my own clothes instead of the hospital gown in order to have more of a home feel in the hospital setting.  This is modesty: Fully dressed for labor in my nightgown, covered up with my robe.  Still smiling for the camera...clearly not in the hard, late active first stage of labor.  Based on the way we look in this picture, I am calling this Active Labor: Mom may still have some appetite, only needs to focus during the contractions, still talkative between contractions.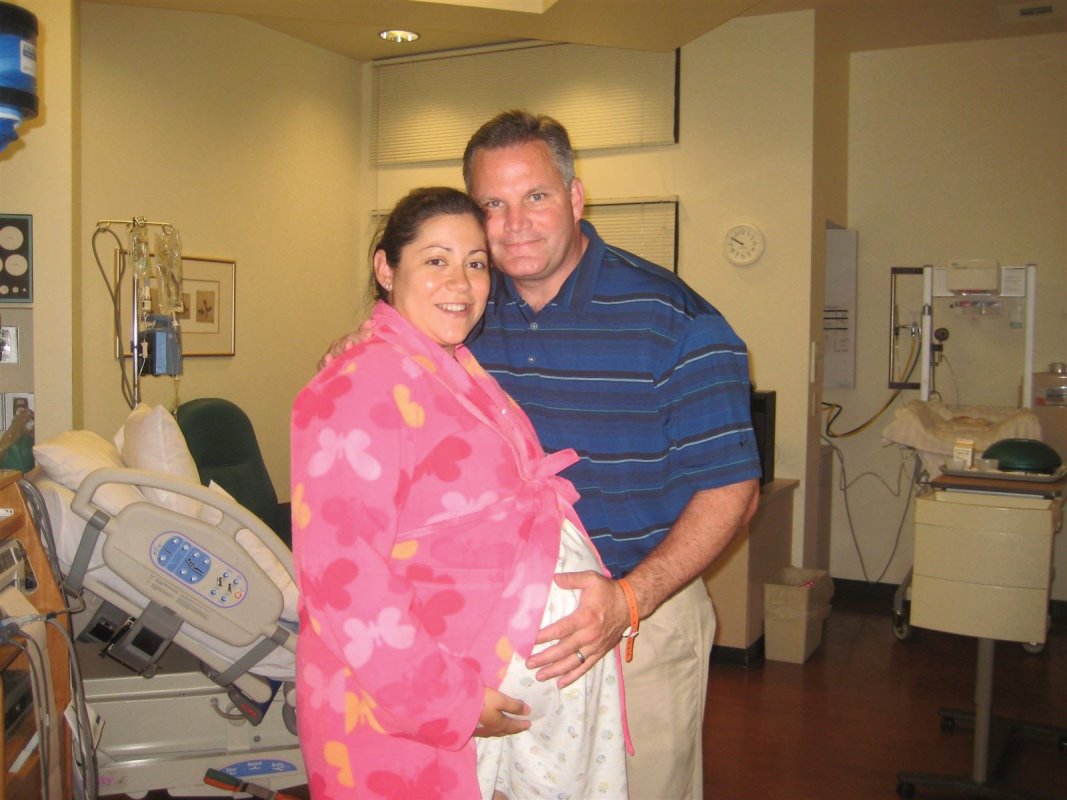 Here we are in hard labor.  Underneath the robe, I am in my birthday suit.  The photographer was able to put my robe on me since we knew we wanted pictures to use in class.  Since I am still tolerant of clothing, I am going to call this Late First Stage: Mother is no longer talking or interacting even during rest time.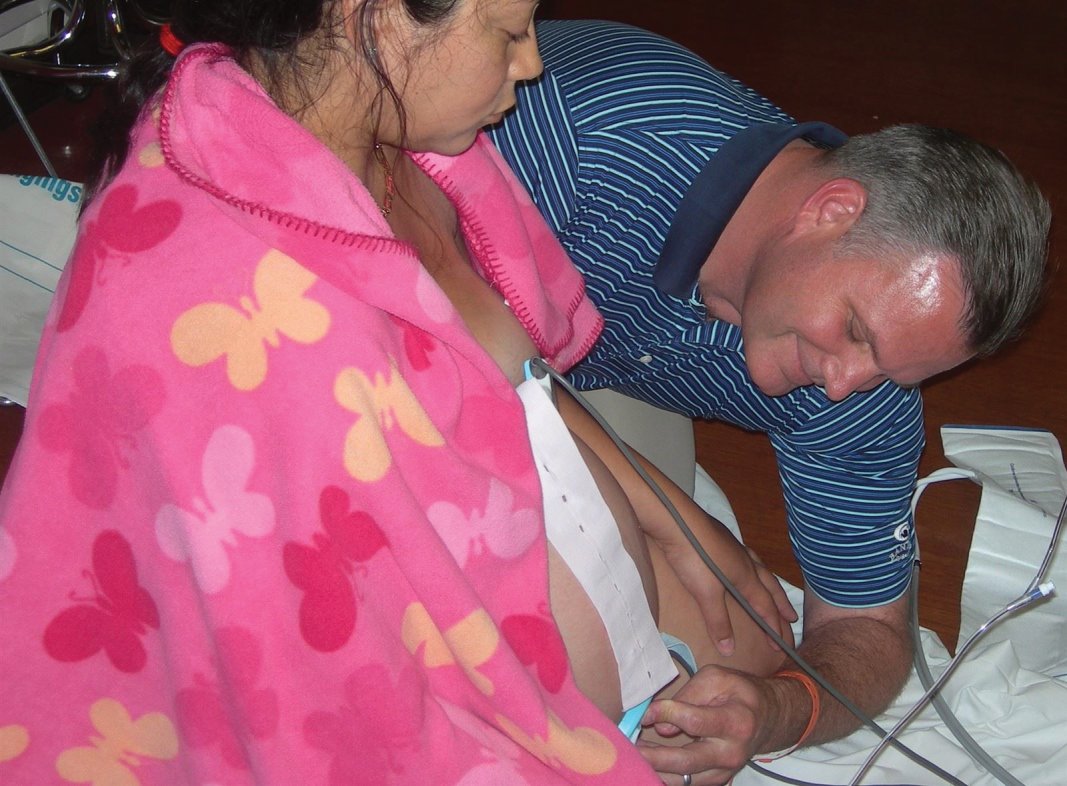 There is a missing picture in the series, because I am not putting naked labor pictures of myself out on the internet.  Imagine here that your partner is no longer covered.  Modesty for her may not be naked - it may be just wearing a tank top, not caring who sees her in her states of undress, or anything out of ordinary for her typical mode of dress for the day.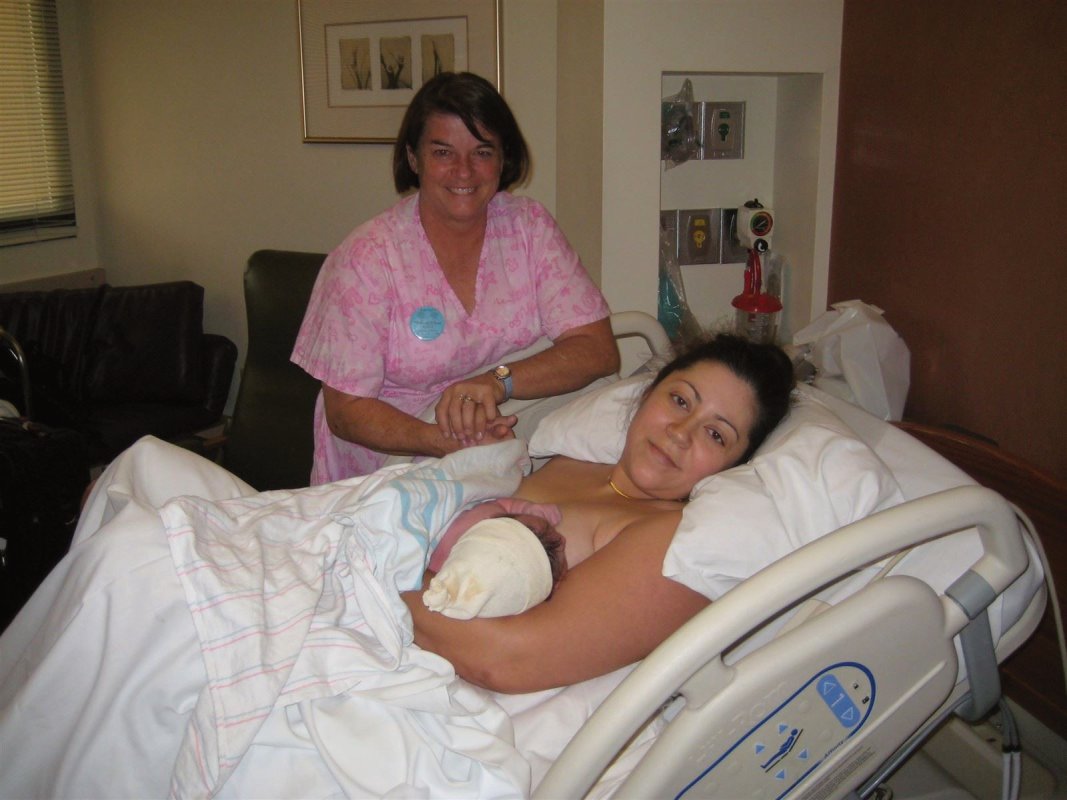 Hopefully this gives new mamas and coaches an idea of what we mean by "losing modesty".  

One of the memorable stories we have about labor relates to losing modesty.  Our labor was progressing, and I wanted to take a walk.  We used a hospital gown to cover up since my gown had gotten wet, and I guess my backside was exposed a little.  As we went by the nurses station, I was told off by a nurse that I was making them uncomfortable (!!).  I looked at her and said whoever is complaining about my backside isn't as interested as I am in having this baby, and my a** was going to flap in the wind as long as it took to have our baby!!

So losing modesty can also be verbal as well as physical - in my non-labor mode I make every effort to be as gentle and respectful as possible!!

How does this relate to your experience of losing modesty?  Any info or tips you want to add for new parents??
The material included on this site is for informational purposes only.
It is not intended nor implied to be a substitute for professional medical advice. The reader should always consult her or his healthcare provider to determine the appropriateness of the information for their own situation.  Krystyna and Bruss Bowman and Bowman House, LLC accept no liability for the content of this site, or for the consequences of any actions taken on the basis of the information provided.  This blog contains information about our classes available in Chandler, AZ and Payson, AZ and is not the official website of The Bradley Method®. The views contained on this blog do not necessarily reflect those of The Bradley Method® or the American Academy of Husband-Coached Childbirth®.
   

Categories: Labor Marathon, Labor Sprint, Labor Support, Managing or coping with natural labor
/