...celebrating every swee​t pea their birth
| | |
| --- | --- |
| Posted on December 5, 2013 at 7:06 PM | |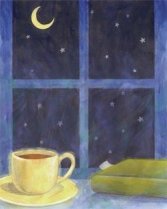 I guess it's appropriate that most of the news I found this week pertains to pregnancy...we are about to welcome a new set of families to the Sweet Pea Births' family tomorrow night!  
Some neat news from the research front, plus another confirmation that Dr. Bradley and Dr. Brewer were right when they told mothers to avoid harmful substances long before research could prove just how dangerous chemicals and processed foods really are.
Fertility
Fertility drugs, not IVF, are top cause of multiple births  

Drugs that help women become pregnant have replaced in vitro fertilization as the main culprit behind high-risk multiple births, according to a study looking at births of triplets and higher-order multiples.

"IVF, which is usually the one we tend to point fingers at, was not the leading culprit," says Eli Adashi, a professor of obstetrics and gynecology at Brown University who was senior author of the study, published Wednesday in the New England Journal of Medicine.

Pregnancy
Study finds that chronic snoring is associated with both smaller babies and increase in cesarean sections

Moms who snored three or more nights a week had a higher risk of poor delivery outcomes – including Cesarean births and delivering smaller babies – according to the research that appears in the scientific journal Sleep. The study is believed to be the largest of its kind to link maternal snoring to baby health by following moms from pregnancy through delivery.
Read more about the study here: http://bit.ly/IJeXCL
Pregnancy and peripartum risk factors associated with childhood ADHD
While ADHD has a known genetic component, environmental factors also play an important role in mediating the impact of underlying influences. This large case-control study examined the potential association of specific prenatal and perinatal environmental factors with subsequent ADHD diagnoses in the child. 
Griffith Health Institute researchers Dr Jessica Vanderlelie and Professor Tony Perkins have discovered selenium, a mineral naturally found in food, is the key to reducing the risk of the most common pregnancy complication, particularly in overweight women.
Pregnant women exposed to phthalates, a group of hormone-mimicking chemicals found in personal care products and processed foods, may have an increased risk of preterm delivery, a new study suggests.
More from Scientific American here: http://bit.ly/IErpmq
Retinal imaging may help assess pregnancy outcomes
Local researchers have found that retinal imaging examinations during pregnancy may help to assess pregnancy outcomes.

 Studies have shown that abnormal retinal blood vessels are associated not only with hypertension but also stroke and cardiovascular mortality.

Preliminary findings showed that women with smaller eye vessels during pregnancy had a higher chance of a smaller foetal growth.




The study also found retinal abnormalities in mothers with high blood pressure or pre-pregnancy obesity.
The rest from Channel NewsAsia here: http://bit.ly/1bk07bA
New Zealand study shows: Smoking during pregnancy damages placenta
Lead author Dr Tania Slatter of the Department of Pathology said smoking in pregnancy has long been linked to lower birth weights and increased risk of serious complications, though the exact mechanisms are unknown.

    

Now, Slatter and colleagues have identified greatly increased rates of double-strand DNA breaks in smokers' placental cells. Such breaks are a severe form of DNA damage that can lead to cells becoming genetically unstable.

    

They also found that the more cigarettes a woman smoked, the greater the DNA damage.

Disclaimer: 
The material included on this site is for informational purposes only.
It is not intended nor implied to be a substitute for professional medical advice. The reader should always consult her or his healthcare provider to determine the appropriateness of the information for their own situation.  Krystyna and Bruss Bowman and Bowman House, LLC accept no liability for the content of this site, or for the consequences of any actions taken on the basis of the information provided.  This blog contains information about our classes available in Chandler, AZ and Payson, AZ and is not the official website of The Bradley Method®. The views contained on this blog do not necessarily reflect those of The Bradley Method® or the American Academy of Husband-Coached Childbirth®.


Categories: Avoiding harmful substances, Pregnancy, Premature Baby
/