...celebrating every swee​t pea their birth
| | |
| --- | --- |
| Posted on December 19, 2013 at 6:44 PM | |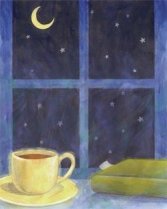 I didn't include it in the roundup listing, because I hope that by now, everyone has seen this:
Pope Francis Encourages Breast-Feeding Mother in a Public Place!  Here is the story from the  NYTimes.com
http://nyti.ms/1bfhrPl
BIG props to Pope Francis for encouraging the mama to Feed The Baby!!
Here are some other noteworthy articles from the past week:

FERTILITY
First Baby Conceived Using New Eeva IVF Technique Born in Great Britain 
"Oliver Lush-Camps is more than just a miracle to his parents, Katy and Jonathon; he's a miracle to science. Born with the help of the Wessex Fertility Clinic, little Oliver is the first baby to be born using the ground-breaking time-lapse photo technology, Eeva (Early Embryo Viability Assessment)."
Non-invasive method devised to sequence DNA of human eggs
Researchers have  for the first time determined the genome sequence of human egg cells without destroying them.  The feat, reported today in Cell, could help couples who undergo in vitro fertilization (IVF) by allowing them to choose a genetically healthy embryo to implant into the mother without disturbing the embryo's growth.
Physicians awarded $4 million to study effects of fertility treatments and obstetric care
"We are trying to understand what is causing the increased risk of problems for pregnancies achieved by in vitro fertilization," said Pisarska. "It is the first study of its kind in humans and it is unique because we will be able to look at the earliest point in human pregnancy, when the fertilized egg implants, to determine if the adverse outcomes are the result of the genetic make-up of the parents that led to problems conceiving in the first place, or whether it is the result of the infertility treatments themselves."
PREGNANCY
Study identifies biomarker linked to poor outcomes in pregnant lupus patients
Investigators found that an imbalance of angiogenic factors, proteins required for the development of the placenta and the health of blood vessels, is associated with poor pregnancy outcomes. Increased levels of an anti-angiogenic protein called sFlt1 in pregnant lupus patients placed them at increased risk of placental insufficiency and preeclampsia, a potentially life-threatening complication. Scientists determined that higher levels of sFlt1 reduce the activity of other angiogenic proteins (placental growth factor, PIGF; vascular endothelial growth factor, VEGF) that are necessary for growth of the placenta and the mother's blood vessels.

"Pregnant women with lupus or antiphospholipid syndrome are at increased risk for adverse outcomes, particularly preeclampsia, yet identification of those destined for complications has been elusive," said Jane Salmon, MD, director of the Lupus and APS Center of Excellence at Hospital for Special Surgery and lead author of the study. "We prospectively studied patients to see if we could find a biomarker early in pregnancy that would predict a poor outcome."
BIRTH
Almost Two-Thirds of Attempted VBACs Are Successful, Study Finds
Almost two-thirds of women who attempt a natural delivery after having a cesarean section for their first birth are successful, according to a study recently published in BJOG: An International Journal of Obstetrics and Gynaecology.




The study, conducted by the Office for Research and Clinical Audit (ORCA) at the Royal College of Obstetricians and Gynaecologists and the London School of Hygiene & Tropical Medicine, aimed to investigate the factors that determine the uptake and success rate of vaginal birth after cesarean.




The data from 143,970 women, who had their first baby by cesarean section between 2004 and 2011, showed that just over half (52%) attempted a vaginal birth after cesarean section (VBAC) for their second baby.
Rural-Urban Differences Abound for Induced, Cesarean Births
Labor-induced births for no medical reason increased at a relative rate of 77.7% at rural US hospitals from 2002 through 2010 compared with a relative rate increase of 17.3% for urban hospitals, according to an

article published in the January 2014 issue of Medical Care.




With as many births that take place in the United States every year, the trends have major health, policy and financial implications as current health reform measures go into effect, and rural–urban differences should be considered when implementing payment policies, the researchers write.
Elective Early-Term Deliveries Increase Complications for Baby and Mom

Historically, a full-term pregnancy is calculated as 40 weeks after the last menstrual period. A term pregnancy occurs at 37 weeks or beyond, and an early-term pregnancy is considered to be 37 weeks to 38 weeks and six days. According to the researchers, approximately 10 to 15 percent of all deliveries in the United States are performed before 39 completed weeks of gestation without a true medical indication for early delivery.

"Morbidity and mortality rates have increased in mothers and their babies that are born in the early-term period compared to babies born at 39 weeks or later," says Jani Jensen, M.D., obstetrician and lead author of the study. "There is a need to improve awareness about the risks associated with this."




The increased risks for newborns include morbidity, such as respiratory (breathing) difficulties, feeding difficulties and problems such as cerebral palsy although the overall risk is low. These morbidities can also lead to higher rates of admission to the neonatal intensive care unit (NICU).

An elective early-term delivery requires a pregnant woman to be induced, which involves medication or procedures to help start labor. This can lead to a prolonged labor requiring deliveries with instruments such as forceps or a vacuum and may cause infection or hemorrhaging. There is also an increased risk of needing to have a cesarean delivery, and long term there could be more surgical complications for the mother. "It's not an entirely benign procedure that we are talking about," says Dr. Jensen.
POSTPARTUM
Postpartum Sitz Bath DIY
There is nothing more relaxing than a hot bath - especially for a mama who has given birth. An easily prepared combination of herbs can add to the natural healing qualities of warm water; a Sitz bath following birth can help ease bruising, tears and abrasions that often accompany many vaginal (and Cesarean Section) births. The ingredients needed for this simple Sitz bath can be found in local health or bulk food shops, equally, one can acquire these herbs from any accredited online herbal shop.
BREASTFEEDING
What Kind of Breastfeeding Schedule Is Normal?
Why won't your baby let you put him on a 4-hour breastfeeding schedule that other moms talk about?

Why does it seem that your baby wants to nurse all the time?

Because the 4-hour schedule isn't normal. 

Research has shown that frequent nursing may be more biologically normal than the three-or four-hour schedule new parents are expecting!

Think about it. How often would you eat if you were trying to double your weight in less than six months? 

Plus it is simply not as healthy.

They even tell us adults that 6 smaller meals are better than 3 regular meals for our bodies. Why should babies need less?
UAE's first ever session on reducing Autism cases via Breastfeeding: Shifts Autism fight from Therapy to Prevention
Children with Autism often struggle with emotional bonding, which is facilitated by the oxytocin system. However, it has been found that breastfed children have higher oxytocin levels, boosting their chances of evading Autism. Medical researchers have further confirmed that breastfeeding significantly strengthens the nervous system of both the child and its mother.
BABY
Full of love, baby overcomes challenge after challenge
For five months, the family bonded in the NICU after scrubbing clean from the outside world, around tubes and machines, and between visits from nurses and doctors. Jane fought with necrotizing enterocolitis – a gastrointestinal disease that can result in death for premature babies. As babies her same age were leaving the unit for their homes, Jane was kept under watch as she grew strong enough to breathe on her own. Even as a tiny being in an isolette, the baby was filled with love.
Disclaimer:
The material included on this site is for informational purposes only.
It is not intended nor implied to be a substitute for professional medical advice. The reader should always consult her or his healthcare provider to determine the appropriateness of the information for their own situation.
Krystyna and Bruss Bowman and Bowman House, LLC accept no liability for the content of this site, or for the consequences of any actions taken on the basis of the information provided.
This blog contains information about our classes available in Chandler, AZ and Payson, AZ and is not the official website of The Bradley Method®. The views contained on this blog do not necessarily reflect those of The Bradley Method® or the American Academy of Husband-Coached Childbirth®.
Categories: Breastfeeding, Fertility, Induction, Postpartum, Pregnancy
/