Shopping Cart
Your Cart is Empty
There was an error with PayPal
Click here to try again
Thank you for your business!
You should be receiving an order confirmation from Paypal shortly.
Exit Shopping Cart
...celebrating every swee​t pea their birth
| | |
| --- | --- |
| Posted on January 24, 2014 at 6:28 AM | |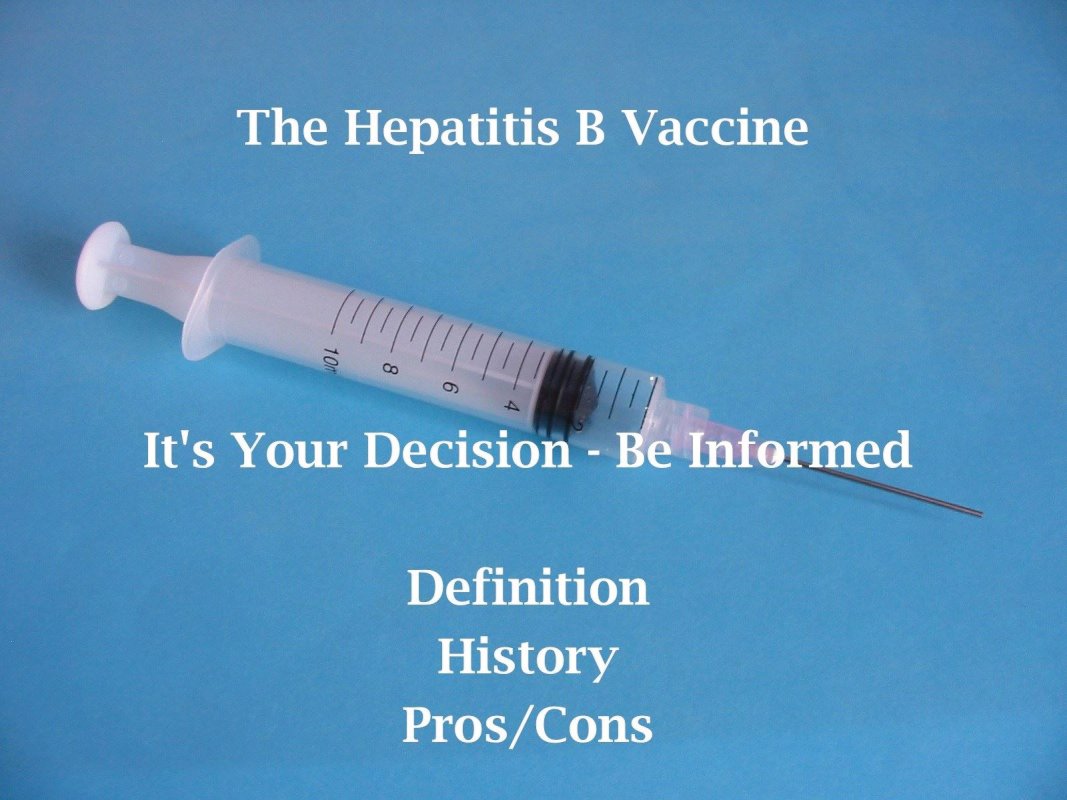 What is the Hepatitis B vaccine?
A .5mL dose of the Hepatitis B Vaccine is recommended for all babies sometime after birth (within 12 hours if mother has hepatitis B infection) and before hospital discharge by the Center for Disease Control (CDC).
A second dose is recommended between 1-3 months of age, and the third dose is recommended between 6-18 months of age.
What is Hepatitis B?
Hepatitis B is a contagious liver disease that ranges in severity from a mild illness lasting a few weeks to a serious, lifelong illness. It results from infection with the Hepatitis B virus. Hepatitis B can be either "acute" or "chronic."
Acute Hepatitis B virus infection is a short-term illness that occurs within the first 6 months after someone is exposed to the Hepatitis B virus. Acute infection can — but does not always — lead to chronic infection.
Chronic Hepatitis B virus infection is a long-term illness that occurs when the Hepatitis B virus remains in a person's body.
Hepatitis B is spread when blood, semen, or other body fluid infected with the Hepatitis B virus enters the body of a person who is not infected.
People can become infected with the virus during activities such as:
Birth (spread from an infected mother to her baby during birth)
Sex with an infected partner
Sharing needles, syringes, or other drug-injection equipment
Sharing items such as razors or toothbrushes with an infected person
Direct contact with the blood or open sores of an infected person
Exposure to blood from needle sticks or other sharp instruments
"In 1981, the FDA approved a more sophisticated plasma-derived hepatitis B vaccine for human use. This "inactivated" type of vaccine involved the collection of blood from hepatitis B virus-infected (HBsAg-positive) donors. The pooled blood was subjected to multiple steps to inactive the viral particles that included formaldehyde and heat treatment (or "pasteurization"). Merck Pharmaceuticals manufactured thisplasma vaccine as "Heptavax", which was the first commercial hepatitis B virus vaccine. The use of this vaccine was discontinued in 1990 and it is no longer available in the U.S.

 


In 1986, research resulted in a second generation of genetically engineered (or DNA recombinant) hepatitis B vaccines. These new approved vaccines are synthetically prepared and do not contain blood products - it is impossible to get hepatitis B from the new recombinant vaccines that are currently approved in the United States."
"Rates of acute Hepatitis B in the United States have declined by approximately 82% since 1990. At that time, routine Hepatitis B vaccination of children was implemented and has dramatically decreased the rates of the disease in the United States, particularly among children."




"Most newborns that become infected with Hepatitis B virus do not have symptoms, but they have a 90% chance of developing chronic Hepatitis B. This can eventually lead to serious health problems, including liver damage, liver cancer, and even death."
Sources: 
PROS
In instances in which the birth mother has a Hepatitis B infection almost all cases of Hepatitis B can be prevented if the baby receives the necessary shots at the recommended times. The infant should receive a shot called Hepatitis B immune globulin (HBIG) and the first dose of Hepatitis B vaccine within 12 hours of birth.
The complete vaccine series induces protective antibody levels in more than 95% of infants, children and young adults. Protection lasts at least 20 years and is possibly lifelong.
In many countries, where 8–15% of children used to become chronically infected with the hepatitis B virus, vaccination has reduced the rate of chronic infection to less than 1% among immunized children.
If contracted as an infant there is greater risk of the infection becoming chronic, 80–90% of infants infected during the first year of life develop chronic infections
Hepatitis B vaccine is 95% effective in preventing infection and its chronic consequences
If a birth mother unknowingly has the Hepatitis B infection routine infant vaccination can help prevent spread to the infant
Quoted/Sources:
CONS
According to the American Academy of Pediatrics (AAP) in 1996: The toxic threshold of aluminum in the bloodstream may be lower than 100 mcg per liter. The Hepatitis B vaccine currently contains 250 mcg of aluminum.
Hepatitis B is not common in childhood in the U.S. and is not highly contagious in the same way that common childhood diseases like pertussis and chicken pox are contagious.
In the United States, hepatitis B is primarily an adult disease, and risk is highly dependent on lifestyle. Risk factors include: multiple sex partners, drug abuse, an occupation involving frequent exposure to blood, or having a hepatitis-B infected mother. The disease is not spread by casual contact.
According to federal government statistics, serious adverse reactions to the vaccine-including 48 deaths-are reported three times as frequently as cases of hepatitis B in children under the age of 14
Quoted/Sources:
THE CHOICE IS YOURS
Links with other options to explore for further research
What did you consider before accepting/declining the Hep B vaccine?
Please leave us a comment - it will be moderated and posted. 
Disclaimer:  The material included on this site is for informational purposes only.
It is not intended nor implied to be a substitute for professional medical advice. The reader should always consult her or his healthcare provider to determine the appropriateness of the information for their own situation.  Krystyna and Bruss Bowman and Bowman House, LLC accept no liability for the content of this site, or for the consequences of any actions taken on the basis of the information provided.  This blog contains information about our classes available in Chandler, AZ and Payson, AZ and is not the official website of The Bradley Method®. The views contained on this blog do not necessarily reflect those of The Bradley Method® or the American Academy of Husband-Coached Childbirth®.

 








Categories: Info Sheet, Information Center, Information Sheet, Informed Consent, Vaccines

0

/