...celebrating every swee​t pea their birth
| | |
| --- | --- |
| Posted on February 28, 2014 at 4:33 PM | |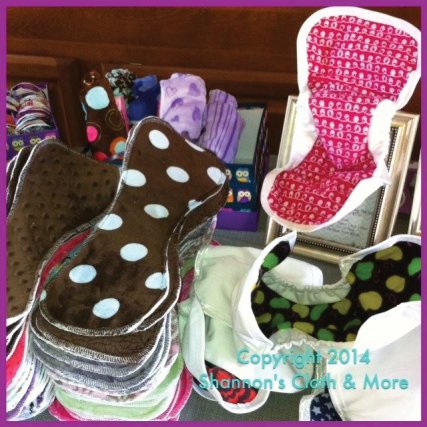 Postpartum Pads
A set includes 1 shell and 3 liners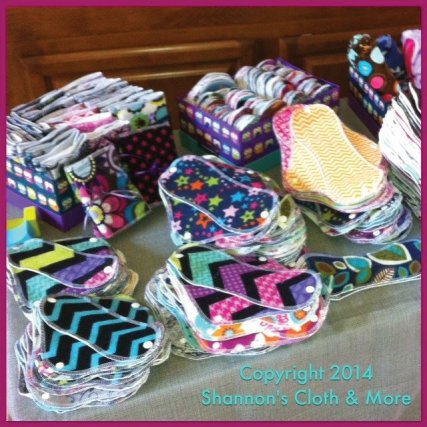 Mama Cloth
Available in three sizes to accommodate mama and flow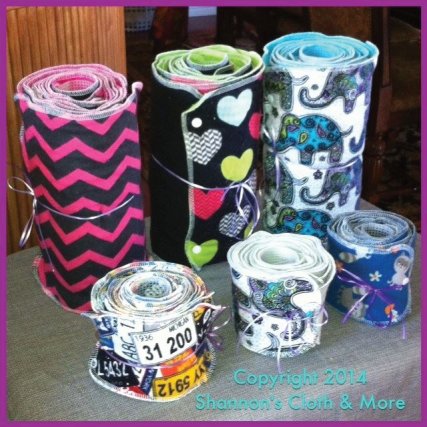 UnPaper
Kitchen size and Bathroom size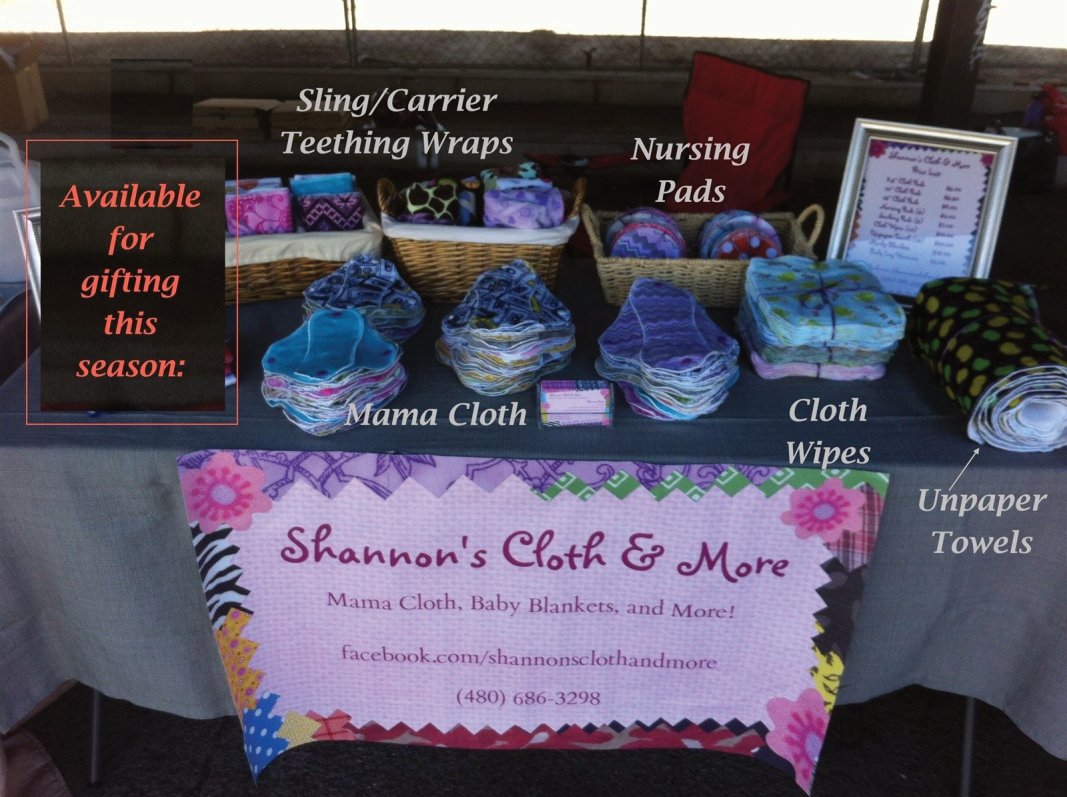 Shannon's Cloth and More
Visit the website to see patterns or do a custom order. You can also bundle and save with her home and bathroom makeover sets.
We had a great time hosting Shannon  Gusé from
Shannon's Cloth & More
on Saturday. She shared some of her amazing products that are available when you are ready to green your kitchen, your nursery, and your personal care products.
New to her store are Postpartum Pads.  These are fabulous for mamas who want a little "vag cush" in the postpartum period after labor.  
Absolutely genius: there is an ice-pack holder designed into the pad.
Shannon's best advice: fill sealable baggies with Dawn dish soap.  They will get super cold without freezing into a hard shape so that you can get cool relief without the bulkiness or extra pressure on the perineum.
HERE
 is her tour of the postpartum pads on YouTube.  I wish something like this had been around when we were birthing Sweet Peas!!
Reasons why you might consider greening personal care items:
Cut down on waste going into the landfill; think on this: some household waste contains raw sewage that can seep into the water table!
Cut down on raw materials that are used to manufacture disposable products
Reduce chemical exposure from dioxin and bleaching agents+
The prints are much cuter than plain white paper goods
Money saving - instead of buying things you are going to throw away, cloth items last through *many* wash cycles and can be repurposed.
We made the switch to reusable wipes over the summer after I read the ingredients in pretty much *all* the top name brands of wipes, even the ones that claim to be "natural".
HERE
is a good laugh about that marketing tactic!  I literally cannot bring myself to buy disposable wipes unless we are in dire straights and we really can't wash while we are on the road.  We are now six months in to using the cloth wipes - they still look great, stay soft, and our clean stash works to wipe bottoms, noses, and anything else that needs wiping and washing.
After seeing how easy it was to make that transition, we made the switch to "unpaper" towels.  This family of six that used to go through a bulk store pack in about six weeks had the same package last for 4+ months.  The only reason we finished the pack is because our washing machine broke down and wasn't repaired for six weeks...long story...after a few 15+ load trips to the laundromat something had to give.  Anyway, happy that our machine is fixed and we are now fully back to our reusable habits.  
We are now venturing to try the mama cloth - the more I know about the chemicals in personal care products, the less willing I am to expose our daughters to them, especially as they enter their reproductive years.
What do you think...
Have you thought about making the switch to reusable items in your home?  Did you make the switch?  Tell us about it!
Please leave us your comment - it will be moderated and posted :)
Disclaimer: 
The material included on this site is for informational purposes only.
It is not intended nor implied to be a substitute for professional medical advice. The reader should always consult her or his healthcare provider to determine the appropriateness of the information for their own situation.  Krystyna and Bruss Bowman and Bowman House, LLC accept no liability for the content of this site, or for the consequences of any actions taken on the basis of the information provided.  This blog contains information about our classes available in Chandler, AZ and Payson, AZ and is not the official website of The Bradley Method®. The views contained on this blog do not necessarily reflect those of The Bradley Method® or the American Academy of Husband-Coached Childbirth®.
Categories: Avoiding harmful substances, Green Nursery, Information Center, Informed Consent
/