...celebrating every swee​t pea their birth
| | |
| --- | --- |
| Posted on April 10, 2014 at 8:57 PM | |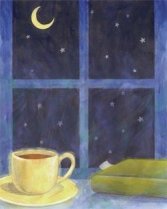 What a great week to get back into reading about all things pregnancy, birth and baby!  Lots of neat developments for families who are seeking fertility treatments, a possible breakthrough to treat pre-eclampsia, and another biological explanation about why those Sweet Peas just don't sleep through the night when they are newborns (another one in case you needed to remind yourself that your sleepless nights are just "for now" - they do eventually get really good at sleeping!!)
FERTILITY
Merck Serono agrees licensing deal for embryo viability test
Under the terms of the new deal, Merck Serono will obtain exclusive rights to commercialise the Eeva Test in Europe and Canada, with the option to extend the arrangement to additional selected countries and regions.




The product received European CE Mark approval in 2012 and is a non-invasive diagnostic test used adjunctively to traditional morphology. It utilises time-lapse imaging and computer software to analyse embryo development.




It provides reproductive endocrinologists and embryologists with objective information that can help to assess embryo development and viability, leading to better in vitro fertilisation patient outcomes.
Embryo screening gives couples hope for healthy pregnancy
An evolving technology called PGS, or preimplantation genetic screening, is responsible for their success, said Dr. Paul Miller, a reproductive endocrinologist and medical director of the Fertility Center of the Carolinas.




"We take an embryo that is five days old and remove six to 10 cells from what we know is going to be the placenta," he said, "and then test them for all sorts of genetic abnormalities and the right number of chromosomes."




But first comes in vitro fertilization. With IVF, eggs are retrieved and fertilized in a petri dish, allowed to develop for five days, and then implanted in the mother. Because of PGS, only the normal embryos are implanted.




"It helps us identify which ones are developing along the right track," said William Roudebush, associate laboratory director. "Everything we do here — the air quality, high-tech instrumention — is to optimize the pregnancy potential."



PREGNANCY
Aspirin may prevent preeclampsia in pregnant women
The U.S. Preventive Services Task Force today published a draft of their recommended guidelines and final evidence summary on prescribing low-dose aspirin as a preventive measure against preeclampsia for pregnant women at high risk for the condition. The Task Force strongly recommends doctors prescribe a small dose -- 81 milligrams per day -- beginning after 12 weeks of pregnancy.




The Task Force, an independent, volunteer panel of health experts in prevention and evidence-based medicine that advises government health agencies on medical guidelines, found low-dose aspirin every day lowered the risk of preeclampsia in high-risk pregnant women by 24 percent.



In-womb surgery saves Navy couple's twins
"…the babies had a rare condition called Twin[to]Twin Transfusion Syndrome.  That's when one of the fetuses gives up most of its blood and nutrients to the other through shared blood vessels on the placenta."   




"TTTS affects about 15 percent of twins in the womb."



WVEC.com Norfolk - Hampton Roads http://bit.ly/1iAcGVR
POSTPARTUM After birth: don't ignore the risky postnatal symptoms
In the 24 hours after birth, 47% of British new mothers are not aware of the post-natal symptoms that could put at risk their own life or that of their child. Including fever, weakness, difficulty in urinating, dizziness, nausea, bleeding, rash, swelling and pain in the vulvar or perineal area in the first case. Or bad breathing, loss of appetite, lack of responsiveness, dark lips, body temperature above 38 °, yellowish color of the skin, swelling of the top of the head in the second. Moreover, two thirds of obstetricians are not aware of the standards on post-natal care developed by NICE.
Postpartum VTE Risk Highest Soon After Birth
A woman's risk for postpartum venous thromboembolism (VTE) is highest in the first few weeks after delivery and then drops steadily through week 12, a new study suggests. Pregnancy complications increase the risk for postpartum VTE.




The study is one of the few to track the incidence of postpartum VTE on a weekly basis, lead author Naomi K. Tepper, MD, MPH, from the Prevention and Health Promotion and the Division of Blood Disorders, National Center on Birth Defects and Developmental Disabilities, Centers for Disease Control and Prevention, Atlanta, Georgia, and colleagues write in the May issue of Obstetrics and Gynecology.




It is well established that the risk for VTE rises shortly after birth, largely because of pregnancy-related hypercoagulability. However, most previous studies report an aggregate risk for a given time, rather than week-by-week. Different components of the clotting system return to normal at different times, ranging from immediately after delivery to 6 to 12 weeks later, and little is known about how these changes affect VTE risk.
A new Israeli study reveals that "kangaroo care" for premature babies has life-long effects on neurological and psychological development.

Conducted by Dr. Ruth Feldman – a professor in the department of psychology and in the Brain Research Center at Bar-Ilan University, and adjunct professor at the Child Study Center at Yale – the study shows that skin-to-skin contact between mother and newborn improves brain functioning later in life.




The concept of "kangaroo care" (named for the way that this marsupial carries her unformed offspring in her pouch) is not new. Introduced by neonatologist Edgar Rey Sanabria in 1978 in Bogota, Colombia — where access to incubators was limited — it is a method of using maternal body heat to prevent hypothermia in preemies.



Breastfeeding and infant sleep
In a new article published online today in the journal Evolution, Medicine, and Public Health, Professor David Haig argues that infants that wake frequently at night to breastfeed are delaying the resumption of the mother's ovulation and therefore preventing the birth of a sibling with whom they would have to compete.




It has already been documented that smaller gaps between the births of siblings are associated with increased mortality of infants and toddlers, especially in environments where resources are scarce and where infectious disease rates are high, and Professor Haig believes that the benefits of delay are such that the selective forces are strong enough to have engendered a significant evolutionary response.




Professor Haig says, "The duration of postpartum amenorrhea is a major determinant of interbirth internals (IBI) in natural fertility populations with more frequent and more intense nursing, especially at night, associated with prolonged infertility. Natural selection will have preserved suckling and sleeping behaviours of infants that suppress ovarian function in mothers because infants have benefited from delay of the next birth. Maximal night waking can be conjectured to overlap with the greatest benefits of contraceptive suckling."



BREASTFEEDING

Research shows how breastfeeding can help ease the pain of arthritis  
A new study has revealed that women who choose to breastfeed their children are half as likely to develop rheumatoid arthritis than those who don't. Arthritis, which causes pain and swelling in the joints, is twice as common in women than men, and its occurrence in women increases steadily up to their mid forties.




The research, published in the journal of Rheumatology, studied more than 7,000 women, and found that the women who chose to breastfeed, especially for lengthy periods of time, were around half as likely to develop rheumatoid arthritis.



Expert Speaks Up about the Beer Drinking Mother Arrested for Breastfeeding
"Being illegal or not and getting arrested or not is not the main concern here!" Anderson exclaims "This event simply triggers the obvious need for more education on how 

breastfeeding

 will fit into one's lifestyle, including the intake of alcohol" she goes on to say "but mothers need to be aware of how much they are drinking and time their feeds accordingly."




Breast milk is made from blood and therefore alcohol is excreted into breastmilk as it is into the blood stream. The amount of alcohol in the blood is the amount of alcohol in a mothers milk. Alcohol will be in the breastmilk 30-60 minutes after starting drinking. As the breastmilk is filtered constantly it is excreted from the milk. As a general rule, it takes 2 hours for an average woman to metabolise the alcohol from 1 standard drink and therefore 4 hours for 2 and so on. Alcohol is not stored in the milk just as it doesn't remain in the blood.



STUDY: Proof that antidepressants breastfeeding can mix [in a positive way!]
Dr Grzeskowiak says the health benefits of continued breastfeeding greatly outweigh any perceived risk to the baby from antidepressant medication.

"This is a really important message because we know that breastfeeding has immense benefits for the child and the mum herself, including a degree of protection against post-natal depression," he says.
Disclaimer: 
The material included on this site is for informational purposes only.
It is not intended nor implied to be a substitute for professional medical advice. The reader should always consult her or his healthcare provider to determine the appropriateness of the information for their own situation.  Krystyna and Bruss Bowman and Bowman House, LLC accept no liability for the content of this site, or for the consequences of any actions taken on the basis of the information provided.  This blog contains information about our classes available in Chandler, AZ and Payson, AZ and is not the official website of The Bradley Method®. The views contained on this blog do not necessarily reflect those of The Bradley Method® or the American Academy of Husband-Coached Childbirth®.
Categories: Breastfeeding, Fertility, Information Center, Postpartum, Pregnancy
/