...celebrating every swee​t pea their birth
| | |
| --- | --- |
| Posted on May 16, 2014 at 6:00 AM | |
What! A Bradley Method® teacher writing about other kinds of childbirth education??  Yes, absolutely!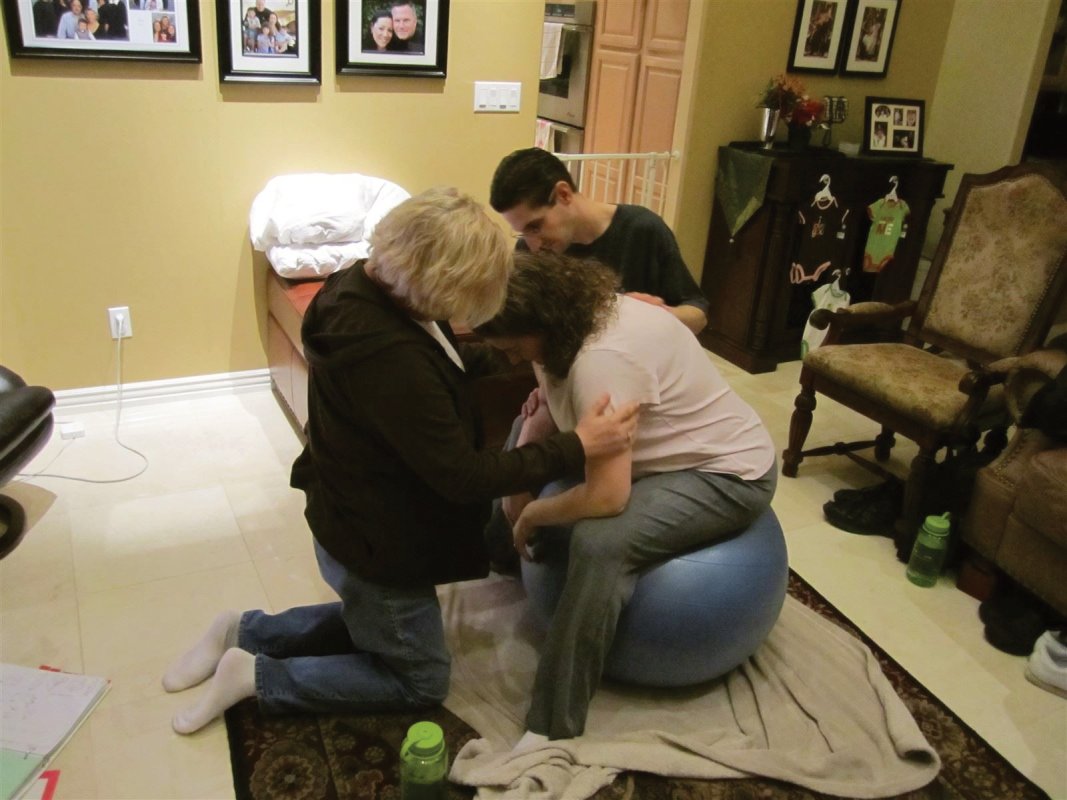 The Bradley Method® is designed for families who are planning to have One Mama who wants to prepare for a natural birth + One Coach who is invested and wants to be the main coach for the mother, and in some cases we train assistant coaches as well. There are so many other dynamics and variations in mothers and in their pregnancy.  Today's information sheet will look at the different childbirth preparation options and offer links to find out more about the different courses offered if The Bradley Method® is not the right fit for you.
Why would I do an information sheet on this topic and allow other educators to "brag on" their classes?? It is because I believe that there is no "one size fits all" childbirth education class.  If one method were perfect, there wouldn't be so many options out there.  
Each method speaks to the people who are attracted to the principles offered in that course.  When we do presentations about natural childbirth and our classes, we offer an evaluation guide so that families can weigh any method against their own values and desires for their birth.  Just like individuals are unique, they must find the education that fits their personality, timeline and budget.
HISTORY:
Once upon a time, birth was a community event.  Children were born at home; families and neighbors experienced birth with all of it's beauty, goopiness, noise (or lack thereof) and rare complications (most complications of birth happen at a rate of 2% or less).  Birth happened to us and around us - it was part of life and living.
Then birth started to move to the hospital.  Parents went away to have babies, and came back with siblings.  Children were no longer privy to what happened during birth.  And birth changed - it became medically managed because true, uncomplicated childbirth has a very hard time showing up when you take a mother to a place where she has to birth with an audience of strangers.  We began to lose our knowledge and trust in birth - many of us have never experienced a live birth until it happened to us.
Hence, the "birth" of childbirth education classes: to teach mothers and their partners how birth looks, sounds, and is likely to proceed if it is allowed to happen as nature intended.  Little by little, hospitals and care providers in the hospital setting are open to the idea that interfering with birth is the problem, not the process of birth itself.
PROS
Most courses will cover provide some, if not all, of these benefits:
You learn about your body and how it works in labor; develop confidence in your body's ability to birth.
It is a bonding experience with your partner - although they may never experience pregnancy, they learn how they can play an active role in your pregnancy and birth 
Learn positions and techniques for labor
Learn comfort measures and pain relief options (natural and medical) 
Learn about interventions and how to evaluate them
Learn how to advocate for mother and baby with positive communication techniques
Learn about variations and complications of childbirth
Learn how to embrace your birth experience, even if it deviates from your plan
CONS
You are an educated consumer - some care providers are not as excited about that as you might imagine.
A closer look at the choices in childbirth education 
Note: this section will be updated as I receive first-hand descriptions of the courses from educators in our area who teach these classes. 
In our area (Phoenix, AZ), most childbirth education courses run between $250 - $350, regardless of length.  Most courses are 3-6 weeks long.  If you do the math to figure out the cost per hour, that makes our 12-week Bradley™ course the best value for the money! However, budget is only one factor when considering a childbirth education course. 
Here are some questions you can ask when you are considering which class is best for you:
 


Asking these questions first will pre-qualify any classes you may be considering:
- Do you have a class that fits my due date?

- Is it offered at a convenient time, place, and location?

- If not, do you offer private instruction?
If you are a good fit so far, consider asking these questions next
- What are your qualifications, training and experience?

How many children have they had using this method, how did they receive training in the method (reading, correspondence course, in-person training (who was their trainer?), webinar), how many courses/couples have they taught?

- Who do you work for?

Are they independent or paid by a third-party? Are they representing information or are they promoting an experience?

- How do your methods and techniques work in labor? What are your method's natural birth rates?

Most educators have a statistics sheet from their organization, or they may have an account from their students.
To ensure the best quality of instruction, it might be important to know if the childbirth educator you are considering is a current affiliate with the certifying organization, or if they were just trained and never completed their certification.  For example, we must carry our most recent affiliation certificate with us when we teach.  We are required to re-certify every year.  Someone thinking about Bradley™ classes would want to know if the class is a Bradley Method® class, providing the most current workbook and updated information (our organization publishes updates to our course outline every year), or is it a class "just like Bradley™" taught by a former instructor who no longer has access to the most current information and might only be teaching their favorite parts of what the method offered them?
Here are descriptions of the most common childbirth education methods.  Each of the websites listed below has links to find an affiliated instructor in your area for that "brand" of childbirth instruction.  
The Bradley Method®

Teaches about the process of a healthy, low-risk natural childbirth and views birth as a natural process. It is our belief that most women with proper education, preparation, and the help of a loving and supportive coach can have the best birth possible while striving to have a natural birth. The Bradley Method encourages mothers to trust their bodies. Families are encouraged to have a healthy, low-risk pregnancy based on the foundation of nutrition, exercise, and the avoidance of harmful substances. As part of a comprehensive education couples are taught the stages and physiology of labor, comfort measures, and how to use natural breathing + relaxation techniques during pregnancy/labor. (See our course outline

HERE

)

12 classes @ 2.5 hours each

 


Lamaze

Ferdinand Lamaze was a French obstetrician who in the 1950s developed a method of childbirth preparation using behavioral training to reduce pain and anxiety in labor.  Modern-day Lamaze focuses on six Healthy Birth Practices.  From their website: "The Lamaze Healthy Birth Practices help simplify your birth process with a natural approach that helps alleviate your fears and manage pain. Regardless of your baby's size, your labor's length and complexity, or your confidence level, these care practices will help keep labor and your baby's birth as safe and healthy as possible." 

 


Hypnobirthing

Also called the "Mongan Method". It is a childbirth education curriculum that emphasizes self-hypnosis.  This method believes in trusting Nature's way of birth and the simplicity of birth.  Only a few key techniques are taught because the premise is that repetition instead of variety is what gets best results.  

5 classes @ 2.5 hours each

 


Hypnobabies

The curriculum is adapted with permission from Gerald Kein's "Painless Childbirth Program" techniques. Instead of using simple relaxation, breathing or guided imagery, hypnosis scripts are used as the primary tool for pain management.  Hypnobabies scripts are written to train the inner mind that contractions in labor will be felt only as pressure, tightening, pushing, pulling and normal baby movement sensations.  Scripts are meant to be listened to daily during pregnancy and through the process of labor. 

6 classes @ 3 hours each

 


Birthing From Within

The premise is to understand the power and life-long impact that "birthing from within" offers all participants in birth, therefore mothers/partners prepare for birth as a Rite of Passage.  One intention is to co-create holistic prenatal care that is informative, transformative, and builds a foundation for birthing in awareness in our birth culture, whatever the birth location or outcome or events of the birth.  Another intention is to prevent or minimize emotionally difficult births (for parents and professionals) through compassionate, honest preparation.

 


BirthWorks

From their website: "believe that the knowledge about how to give birth is born within every woman. Therefore, birth is instinctive and what is instinctive doesn't need to be taught. We help women to have more trust and faith in their own body knowledge that already knows how to give birth. This is a unique approach that is empowering and transforming in nature."

 


Independent Classes

Many doulas and former childbirth educators will do a one- or two-day intensive program, or they are available for private childbirth classes.  I have a running list of these options for the instance when we get a call from a family that doesn't have twelve-weeks for a full Bradley Method® course.  Your area Bradley™ teacher may also keep this kind of list, or call a doula in your area to see if they or any of their colleagues teach private, non-branded childbirth classes.

 


Hospital Classes

Most hospitals that have labor and delivery units will offer childbirth classes.  In general, they are taught from the "this is how we do labor and delivery" and "how to be a patient" perspective.  You may hear about the most used options (epidurals) and common interventions in the hospital setting.  It is very rare to have these classes include preparation for true natural childbirth.  It may be beneficial to take this class to understand the birthing culture in the hospital if you are having a hospital birth.  It may give you a truer picture of what your hospital birth could be like than you will get from your care provider.  You are a patient in the hospital for the entirety of your hospital stay – they only show up for the last few minutes of your labor.  If you hear/see too many red flags, then you can consider other options: does your care provider have privileges at other hospitals? Maybe you want to take a closer look at birth centers in your area, or consider changing to a home setting?
The bottom line is that there are several options in childbirth education and preparation.  Choose the method that speaks to your heart – and get the information from the people that are passionate  about and currently affiliated with the method that they teach.
We wish you all the best as you do the research to find the best method of education for your Healthy Mom, Healthy Baby Birth-Day.
Disclaimer: 
The material included on this site is for informational purposes only.
It is not intended nor implied to be a substitute for professional medical advice. The reader should always consult her or his healthcare provider to determine the appropriateness of the information for their own situation.  Krystyna and Bruss Bowman and Bowman House, LLC accept no liability for the content of this site, or for the consequences of any actions taken on the basis of the information provided.  This blog contains information about our classes available in Chandler, AZ and Payson, AZ and is not the official website of The Bradley Method®. The views contained on this blog do not necessarily reflect those of The Bradley Method® or the American Academy of Husband-Coached Childbirth®.
Categories: Birth plans, Bradley Method®, Bradley® Coaches, Coaches, Healthy, Low-Risk, Info Sheet, Information Center, Information Sheet, Natural birth, natural labor coping mechanisms, Natural labor coping techniques
/