Shopping Cart
Your Cart is Empty
There was an error with PayPal
Click here to try again
Thank you for your business!
You should be receiving an order confirmation from Paypal shortly.
Exit Shopping Cart
...celebrating every swee​t pea their birth
| | |
| --- | --- |
| Posted on June 10, 2014 at 7:50 PM | |
I had the pleasure of meeting Sara at MommyCon Phoenix last year (April 2013).  Since then, we have reconnected in on-line forums and kept in touch.  I am thrilled to be able to feature her as June's Doula of the Month.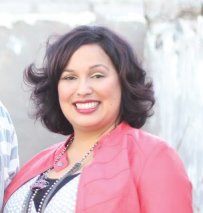 About Sara: I'm passionate about supporting women in their birth choices and through labor and delivery.  I am a birth activist, lactivist, essential oil lover, garden growing, crafter, and stilleto-wearing granola-momma lover of all things holistic and naturaopathic. I believe in prevention rather than reaction. :)
When was the first time you heard the word, "doula"?
The first time I ever heard the word "doula" was after I gave birth to my first child. I had a basic understanding of what doulas did but not enough to fully recognize the need for doulas in the birth journey.

How did you decide that becoming a doula was part of your journey?
I felt like my mom was my doula. I broke my shoulder about 7 weeks before giving birth to my second child. It was an experience full of fear, apprehension, and aloneness. Even though both times I was handed a healthy baby, they are not an experiences I look back on with much joy. I realized then that I never wanted another woman to experience birth in that manner. I began devouring every piece of information about birth and doulas I could possibly get my hands on. I realized that "mothering," (the greek root meaning of doula) is a huge part of my nature and life passion.
How long have you been a doula? 
I officially went through doula training in April of 2012 by attending a DONA Int. birth doula workshop. I am also a Certified Lactation Educator and have taken several classes through ASU's College of Human Lactation with the goal of becoming an IBCLC.

What do you enjoy the most about being a doula?
What do I love most? That's a really difficult question... It sort of ties into my philosophy as a birth doula: I call myself the Lioness Doula. People always ask "why Lioness?" Lionesses are never alone. They birth together, hunt together, cross breastfeed the Pride's cubs together. They are this strong, brave, powerful sisterhood of women. THAT is what I love; that is why I do this.

What is your philosophy when you go to a birth space?
I believe no woman should ever have to birth alone, feeling unsupported or unloved, and should never have anyone else's agenda brought into their most vulnerable space, be it hospital policy, Doc preferences, mothers in-law, etc. Birth matters. It's sacred and important.
How do you work with and involve the Coach?
My goal is to empower birth partners to make me useless. Let me help you help her.

What is the toughest situation you have ever dealt with? How did you handle it?
The toughest situation I've ever dealt with was probably a birth I attended where the midwife was actually not very birth friendly. She did so many things outside of mom's wishes and without discussing it with her, just telling that it had been done. It took so much will power to set aside my own feelings and fully support Mom. But at the end of the day, the most important thing I can do is make Mom feel safe, keep partners involved, and prevent my own (or others) perceptions from affecting Mom's view of the birth experience.


What keeps you working as a doula?
Newborn Baby smell keeps me doula-ing. There's nothing like it in the world. It's like magic.
What does your fee cover – how many visits or hours? Is there a different charge for a shorter labor or longer labor?
My fee is $500 and includes up to 3 prenatal visits, prenatal lactation education, attendance from onset of labor until approximately 2 hrs postpartum, 1 postpartum visit and lactation counseling session, and placenta encapsulation. Because I am so passionate that every woman who desires, have access to a doula, I as that families contact me even if $500 is out of their price range. I regularly barter/trade/take payments.

Do you offer any other services to your clients?
If desired, we can add on a blow dry style for newborn pictures at an added cost. I also am available for lactation counseling and/or support.
Just for fun, what do you do when you are not doula-ing?
When I'm not doing my doula thang, I can be found at Got Roots? Salon doing hair and body waxing, at home crafting and nagging small children, or hanging out with my cute hubby!
Does Sara sound like the right doula for you?  Here is her contact info:
Tel.:  480-734-5770
Web: http://lionessdoula.blogspot.com/
Was Sara your doula? 
Tell us about your experience and help our readers decide if she is the right doula for them - thank you!
Please leave us a comment - it will be moderated and posted. 
Disclaimer:  The material included on this site is for informational purposes only.
It is not intended nor implied to be a substitute for professional medical advice. The reader should always consult her or his healthcare provider to determine the appropriateness of the information for their own situation.  Krystyna and Bruss Bowman and Bowman House, LLC accept no liability for the content of this site, or for the consequences of any actions taken on the basis of the information provided.  This blog contains information about our classes available in Chandler, AZ and Payson, AZ and is not the official website of The Bradley Method®. The views contained on this blog do not necessarily reflect those of The Bradley Method® or the American Academy of Husband-Coached Childbirth®.

Categories: Birth, Breastfeeding, Breastfeeding support, Comfort Measures, Doulas, Labor Support, Lactation Consultation, Meet the Doula

0

/