...celebrating every swee​t pea their birth
| | |
| --- | --- |
| Posted on November 7, 2014 at 2:19 AM | |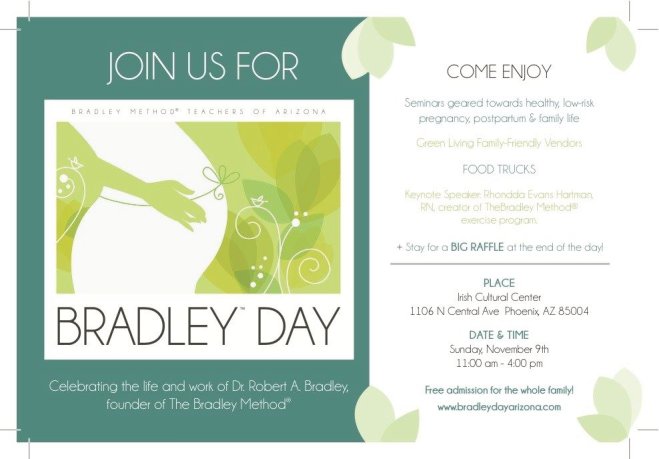 I am so excited for our Bradley Day Family Festival...happening this weekend!!  
I have been MIA from the SPB blog in order to coordinate this celebration of Dr. Bradley's life and work.  Our intention is to host an event that informs families about healthy pregnancy, birth, breastfeeding and parenting choices that are in-line with Dr. Bradley's philosophy of "It's Not Nice to Fool Mother Nature".
While Dr. Bradley was an advocate for natural birth, he was also an advocate for healthy pregnancies and a healthy lifestyle.  It is our hope that no matter how your birth story unfolded on your child's Birth-Day, that you will feel that this is an event where you can come learn and expand your knowledge about the options available to you if you are interested in fostering a healthy and low-risk lifestyle for you and your growing family.
Some of the highlights:
The part I am most excited for is the keynote address by Rhondda Evans Hartman, RN and author of Natural Childbirth Exercises.  She is coming to share her unique perspective into the life and work of Dr. Bradley.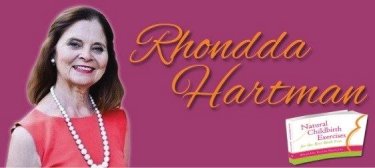 She met Dr. Bradley as one of his patients in Denver, Colorado.  After impressing him with her strength and demeanor after the natural birth of her first child, he invited her to become the Exercise and Relaxation coach for his practice.  With her unique perspective as his colleague for 25 years, Rhondda will share her insight about the life and times of Dr. Bradley, author of, Husband-Coached Childbirth and founder of The Bradley Method® of Natural Childbirth, and co-founder of the American Academy of Husband-Coached Childbirth.
In addition to sharing anecdotes and insights into the force of nature who was Dr. Bradley, she is also going to be offering Breakout Sessions at her booth to teach families the childbirth exercise program she developed to prepare other mothers to birth the way she calmly and expertly birthed five children of her own.
I wish I could convey in words what an incredible opportunity it is to learn from this living legend and pioneer of natural childbirth in a hospital setting.  Rhondda is still in amazing shape - I am embarrassed to stand next to her.  Not only is she physically fit, she is just lovely in person.  It is my hope that our Bradley Day guests will be as charmed with her as I am, and that they will leave with a deeper appreciation of how much Dr. Bradley and his early instructors affected the natural childbirth movement within the hospital setting.
If you can join us for the
Bradley Day Family Festival
, please find me!  I love to meet our readers (esp. those who are still hanging in there with us - thank you!!) in real life.  It is always a pleasure to make new connections.
Have a great weekend...we will back to regular blogging shortly!! 

Blessings,
Krystyna :)
Categories: Birth News, Bradley Day Family Picnic, Bradley Method®
/