...celebrating every swee​t pea their birth
| | |
| --- | --- |
| Posted on January 13, 2015 at 10:14 AM | |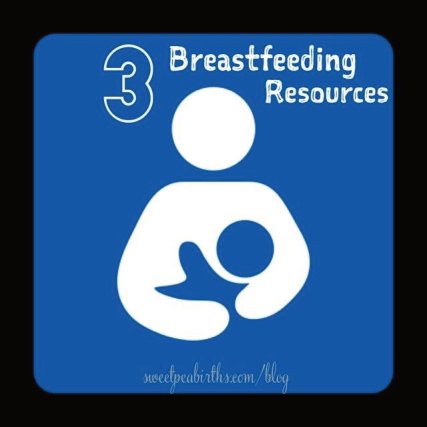 We are starting to work through a breastfeeding questionnaire in our classes – we answer about 4-5 questions a week. 
Whenever we have an alumni return for a second series with their next baby, we ask them to chime in anytime. We appreciate their perspective as they hear the information again and reflect back.  They are invited to share their experiences with their classmates.  The peer confirmation that the information garnered in classes actually does apply "in real life" is reassuring to the class of first-time parents. It's easy for students to assume everything was easy for us since we are the teachers (BTW it was not - lol); it feels like hearing from another student who has used the information makes the classes more realistic for them.  
Cathy Carothers, IBCLC, FILCA from
Every Mother, Inc.
presented the seminar I attended yesterday.  She confirmed that peer-to-peer counseling is one of the tried and tested ways of improving breastfeeding rates.  She said that the research shows that mothers care about what other mothers have learned, and can and will learn from each other's experiences.
When we asked our alumni mama to share her breastfeeding experience with the class in relation to the questions we reviewed this is what she shared:
In sum, they never had a problem in the early days.  It was the support through the learning curve that made a difference to this mom.  She encouraged her current classmates to learn about the resources available to them, and use them as often as needed or desired.  Getting out and asking questions at meetings like La Leche League or the hospital-run support groups, meeting other MotherBaby pairs at get-togethers where breastfeeding was normalized and encouraged; all those contributed to her confidence in breastfeeding.
Part of Cathy's presentation yesterday listed a plethora of resources available to breastfeeding mothers today.  Yeah!  I am so excited to share three that jumped out at me.  If you are not an Arizona resident, skip this first resource and scroll down for two more 24/7 resources that you can access via the Internet.  If you are an employer and/or business owner who wants to comply with the Affordable Care Act so you can support nursing mothers, there are resources for you at the end of this post.
Resource #1:  Arizona Baby Steps
24 hour breastfeeding hotline for Arizona residents
(800) 833-4642
Everyone that answers calls has received advanced training in breastfeeding education and support. In addition to their education and experience, operators have a number of different resources at their disposal, including at least one International Board Certified Lactation Consultant (IBCLC). If a caller would like to speak directly to the IBCLC, they would simply ask the breastfeeding consultant.




Types of Questions:

The Hotline receives over 350 calls each month during non-business hours. The six topics most frequently called about are:
 Breastfeeding Technique

 Hand Expression/Breast Pump Usage

 Milk Supply

 Medical Situation/Medication

 Sore Nipples

 Diet
Here are two of the resources Cathy shared that any mother with an Internet connection can take advantage of. 
Resource #2: Speak Up Campaign
This resource provides a list of questions families can ask before, during, and after their hospital stay to ensure that they get breastfeeding off to a good start.  Even if you are birthing in a birth center or at home, it would be great to review these bullet points to make sure your environment and your care team is a go for the successful initiation of breastfeeding.  Even if you have successfully breastfed before, it is a good read to remind you of what you know, and maybe even learn something new like I did!
Breastfeeding is natural for you and your baby, but it is a skill that needs to be learned. Speak up and ask questions about breastfeeding before your baby is born and while you are in the hospital. This will help you continue to breastfeed after you go home. 



Resource #3: Making It Work
There are five *free printable* individual toolkits in the Making It Work initiative.  Three of them offer practical tips and solutions for moms, family members, and employers.  The other two offer an overview of the breastfeeding laws and other materials that may be useful to the family, including form letters your pediatrician can sign as a "doctor's orders" to give to your employer/ school administrator, and sample policies that your employer/school can implement.
Even if you are planning on staying at home, take a look at these resources.  This is information that many mothers across different breastfeeding situations would find helpful.  *Cough* especially the "For Family Members" – sometimes, new information is better received by your mom or mother-in-law when it is delivered via an official document from the State of NY Health Department instead of from you.  You're welcome ;)
Excerpt from website:

The Making It Work Toolkit is an online resource for breastfeeding mothers returning to work or school.  The toolkit is designed to provide assistance to breastfeeding mothers as well as tools and information for businesses and families. 

 


Access all the information (and more!)

HERE 
This is just a smidgen of what we heard across her presentations. I have other ideas that arose from her seminar I will be sharing as I create resources for our students.
 Huge thanks again to Cathy Carothers, IBCLC, FILCA, for pointing 180 of us in the right directions yesterday!!   I am excited to be able to share these resources via the internet…all the women in the direct line of delivering breastfeeding information to clients are well-informed with more practical resources, too.
Which resource have you taken advantage of to help get breastfeeding off to a good start?
Please leave us a comment – it will be moderated and posted.
If you are an employer, here are some resources Cathy offered for you:
Supporting Nursing Moms at Work: Employer Solutions – best practices examples from worksites including videos, photos and toolkits
The Business Case for Breastfeeding – HHS publication with information for decision-makers, HR directors, employees and breastfeeding advocates
US Department of Labor Fact Sheet #73 – guidelines for implementing the workplace breastfeeding provisions as per the Affordable Care Act
Disclaimer: 
The material included on this site is for informational purposes only.
It is not intended nor implied to be a substitute for professional medical advice. The reader should always consult her or his healthcare provider to determine the appropriateness of the information for their own situation.  Krystyna and Bruss Bowman and Bowman House, LLC accept no liability for the content of this site, or for the consequences of any actions taken on the basis of the information provided.  This blog contains information about our classes available in Chandler, AZ and Payson, AZ and is not the official website of The Bradley Method®. The views contained on this blog do not necessarily reflect those of The Bradley Method® or the American Academy of Husband-Coached Childbirth®.
Categories: Breastfeeding, Breastfeeding 101, Breastfeeding Awareness Month, Breastfeeding Challenges, Breastfeeding support
/