...celebrating every swee​t pea their birth
| | |
| --- | --- |
| Posted on April 21, 2015 at 3:18 AM | |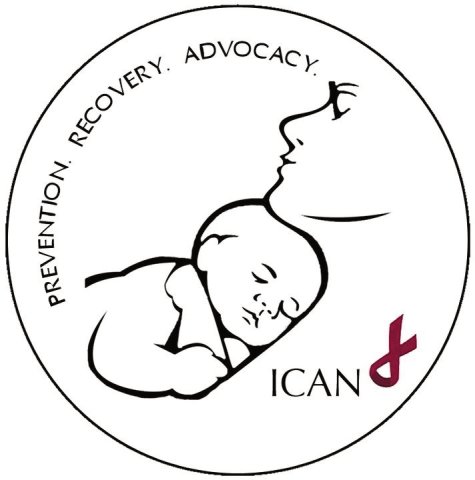 April is Cesarean Awareness Month.  Today I am bringing you a virtual interview with local Phoenix ICAN Chapter co-leader, Jenni Froment, as well as a VLOG with Stephanie Stanley, founder and instructor at Give-Birth.org.
I interviewed Stephanie about
her childbirth classes
last week.  She came back to sit down with me and talk about the mission of ICAN, and we talked a little about peer-to-peer support.  Here is what she had to say about this amazing group: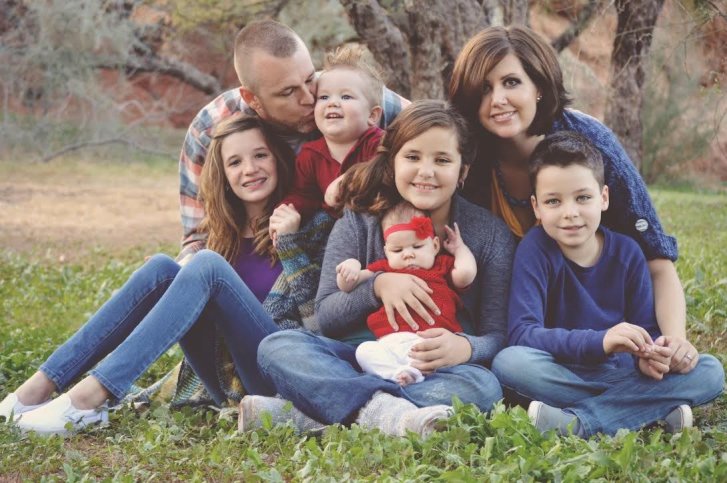 And here is my virtual interview with Jenni Fromment, one of the co-leaders of our local ICAN chapter in Phoenix, AZ.
Tell me about ICAN and the mission of the organization.

ICAN has focused our time and attention on improving maternal-child health by preventing unnecessary cesareans and promoting  a conversation around VBAC.  We do this through education, and by providing support to women that have gone through unnecessary cesareans and/or are planning future VBACs.  The idea was born between two women back in the 80s, Esther and Liz, whom both had cesareans and committed to never having one again.  We have chapters all around the world, and at least one chapter in almost all states in the US.

 

Can you tell me more about the ICAN community?

ICAN of Phoenix has such an amazing community, I am really proud of the dynamic of the group and the support we offer the women of Phoenix.  Our growth over the last couple years is really a testament to the impact we are making, and our greatest achievement so far has been getting ourselves integrated into conversations with birth professionals.  One of my personal agendas has been to build the relationship between ICAN moms and care providers that support the ICAN mission.  We do this buy building relationships with childbirth educators, doulas, midwives, and OBs.  We ask them to join our group, speak at our meetings and we talk about ICAN with them during our appointments.  We don't want it to be an "Us vs. Them" environment.  We want to work together to improve birth rights in Phoenix.




What have you seen as the benefits of peer-to-peer support?

This is my favorite part of the ICAN group.  This is probably the #1 reason I recommend that mothers join our group.  I can offer my perspective and experience, but I am only one person.  By joining the ICAN of Phoenix Facebook group, and coming to meetings, you get access to over 600 women in the Phoenix area that have had the same experiences, and walked the same journey as you.  It's so powerful to feel that sisterhood, and you can't put a price on the emotional impact of knowing that the women around you understand your feelings, and have been there with you.

 

Additionally, we have a lot of different channels that we can offer for women looking for support.  They can join our facebook group for a large pool of experience and sharing opportunity.  They can join our monthly meetings for a smaller, face-to-face audience for support.  And they can always email me directly if they are wanting to share privately.  I can be reached at 

[email protected]

.




What would you like to tell someone who has been thinking about coming to a meeting, and just hasn't gotten there yet?

You can find someone just like you.  We are such a diverse group of women.  There are working moms, stay at home moms, moms that believe in western medicine, moms that only use essential oils, moms that believe in hospital births, moms that believe in homebirths, etc.  I remember that when I went to my first ICAN meeting, I was so worried that I wouldn't fit in and when I got there I was so relieved.  It was just a bunch of women, some like me, some different, but all there with the common purpose of trying to find empowerment for our births.  There is such a fellowship, it's beautiful.  I also tell women not to worry about being forced to share their feelings, or tell their story if they are not ready.  Our meetings come planned with an ICAN-related topic, and then time for people to ask questions and share their stories if they want to.  No one has to share or speak if they don't feel comfortable doing so.
If you have heard about an ICAN chapter in your area, and you still haven't made it to a meeting, I encourage you to take the first step and get to a meeting this month.  You may feel all alone...as Stephanie mentioned, find your courage and come out to a meeting.  You are not alone.  There is more to birth than,"at least you have a healthy baby".  This support group knows it and is available to walk your postpartum journey with you.
Have you had help along your postpartum journey?  What worked for you?
Feel free to give a shout-out to your local ICAN group or your ICAN leaders in the comments.  Comments will be moderated and posted.
BUT WAIT - THERE'S MORE:
Here are some specials for the month of April from ICAN and Give-Birth...
ICAN: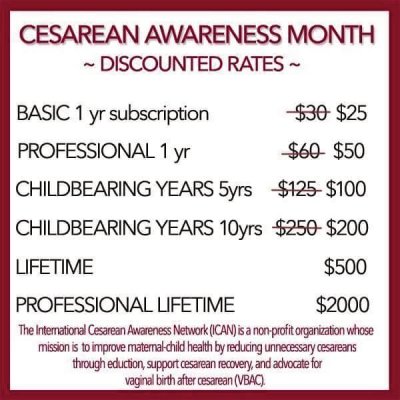 Give-Birth:
In honor of Cesarean Awareness Month Stephanie will be offering her 6 Week Class Series for $100! If you're not due for a while you can still take advantage of this offer.
Contact her
for details. 
Disclaimer: 
The material included in this video and blog is for informational purposes only. It is not intended nor implied to be a substitute for professional medical advice. The viewer should always consult her or his healthcare provider to determine the appropriateness of the information for their own situation.  Krystyna and Bruss Bowman and Bowman House, LLC accept no liability for the content of this site, or for the consequences of any actions taken on the basis of the information provided.  This blog and video contain information about our classes available in Chandler, AZ and Payson, AZ and is not the official website of The Bradley Method®. The views contained in this video and on our blog do not necessarily reflect those of The Bradley Method® or the American Academy of Husband-Coached Childbirth®.
Categories: Cesarean Birth, Cesarean Support Group, Cesarean Surgery, Vaginal Birth After Cesarean, Vaginal Birth After Multiple Cesareans, Variations and Complications, VBAC
/