...celebrating every swee​t pea their birth
| | |
| --- | --- |
| Posted on June 10, 2015 at 12:55 PM | |
When it comes to pregnancy, we are passionate about helping families achieve a nutritious, whole food, balanced diet.  We serve a snack at every class, adn try to use it as an opportunity to model healthy snack choices.  Of course, you have to factor in pregnancy cravings, so we also try to include a little treat for the sweet tooth.  We also try to avoid foods our students have aversions to by passing out an info sheet on the first or second class so we know what *not* to buy when we are doing our grocery shopping.
Here is a visual sample of twelve weeks worth of nutrition samples.  Each week is a different focus.  My intention when I shop is to buy something in the nutrition focus; plus fruit, vegetable, protein, grain, salt and sweet.
Week 1: Welcome to Bradley Class!
Setting up the foundation for the rest of the classes - fruit, vegetable, grain and protein!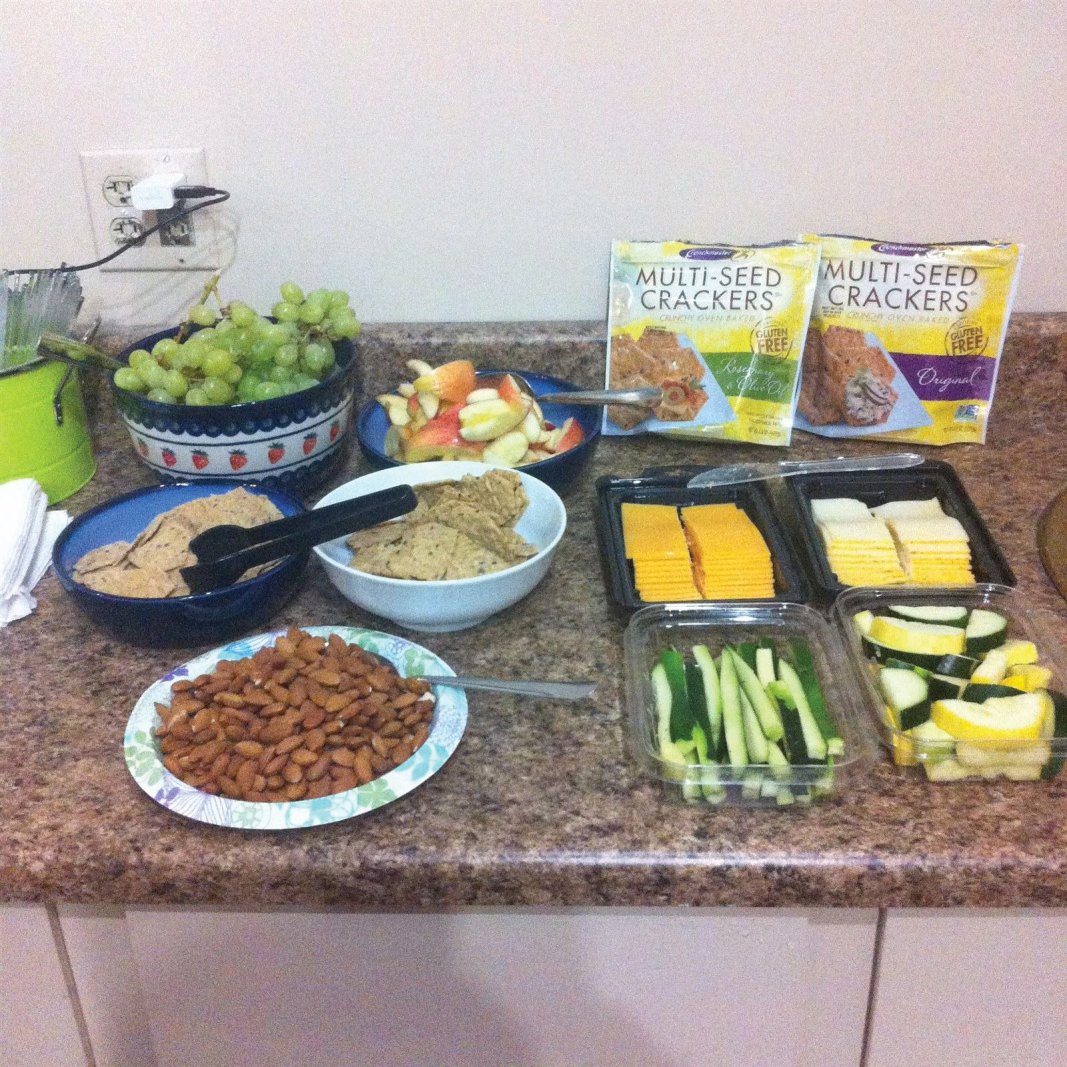 Week 2: Intro to the Brewer Diet
We don't feature all the nutrition areas this week - we do set up the foundation for the rest of the series with a fruit, vegetable, protein and grain.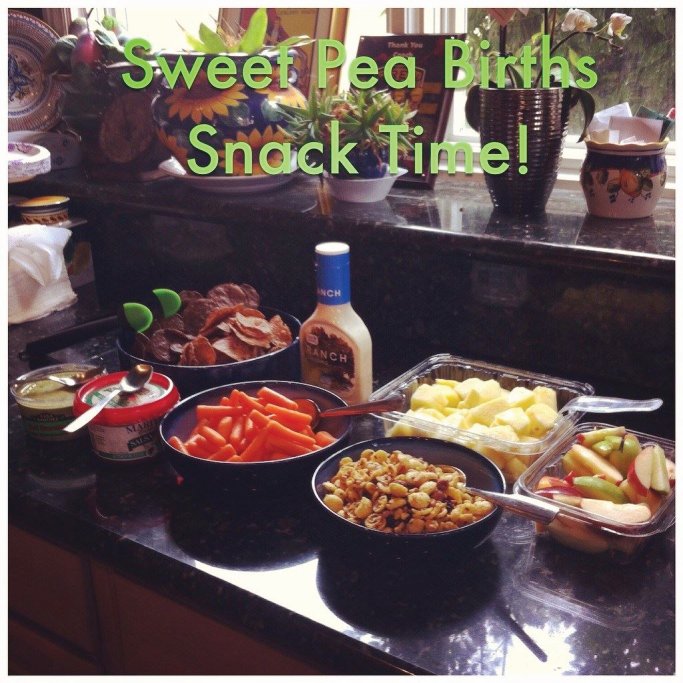 Week 3: Eggs
Signature deviled eggs, plus other yummies.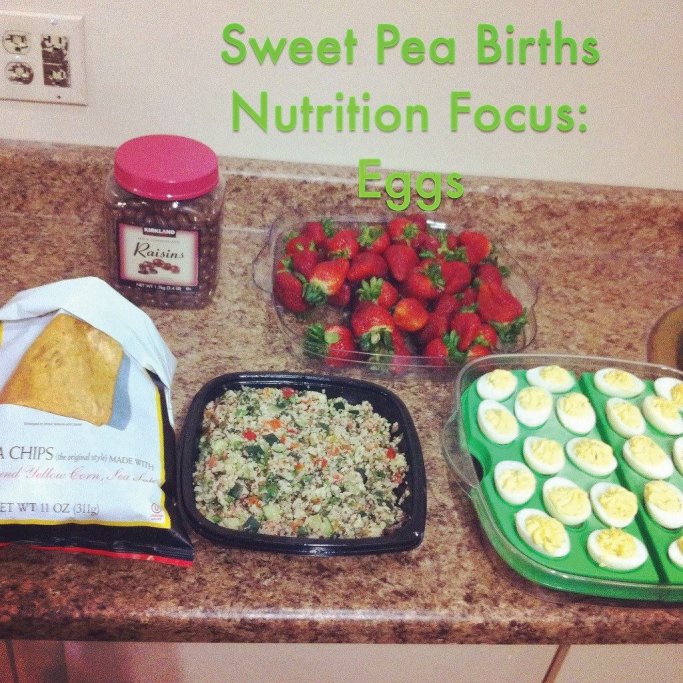 Week 4: Dairy
Field trip to Yogurtland down the way from the store where we teach!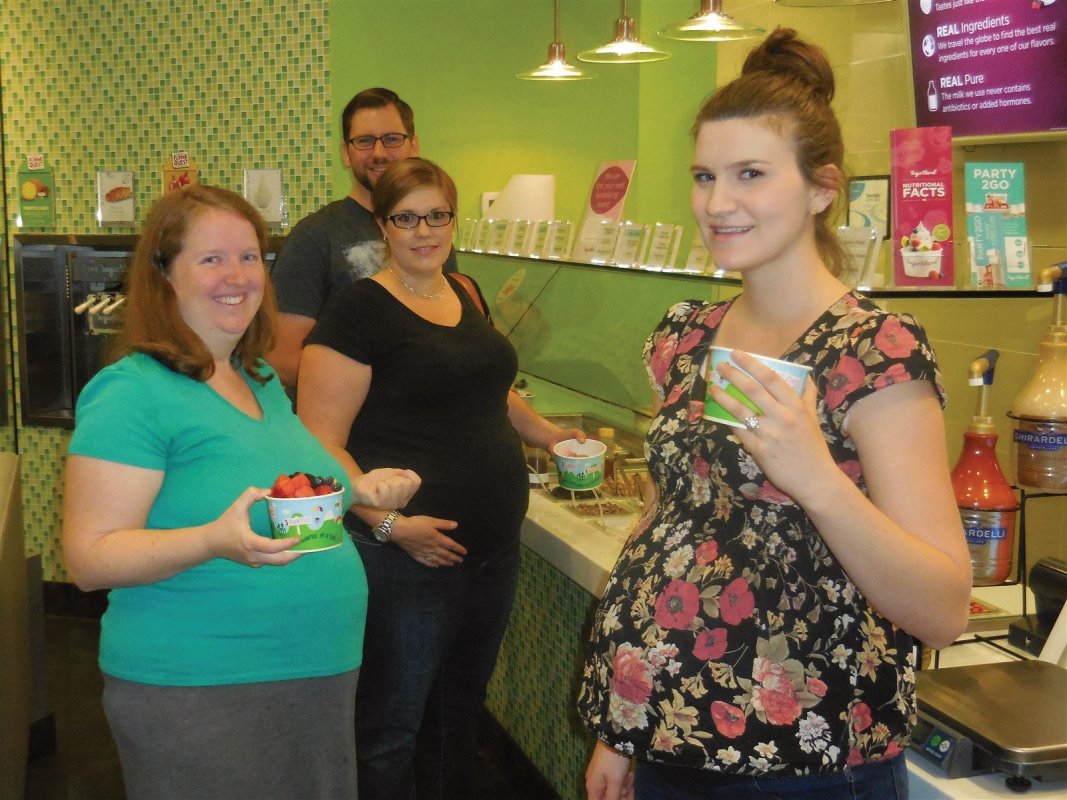 Week 5: Whole Grains
Fresh Bread from Great Harvest Bread Co.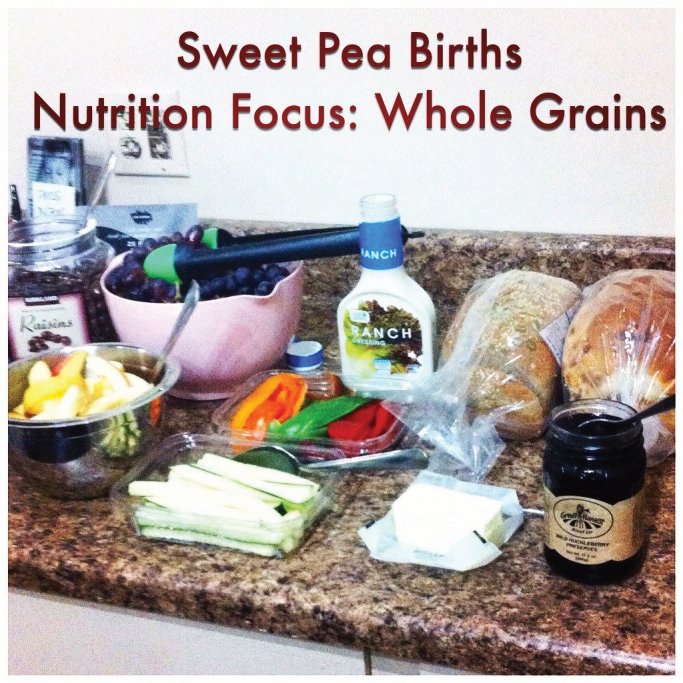 Week 6: Greens
Assortment of Kale Salads from Whole Foods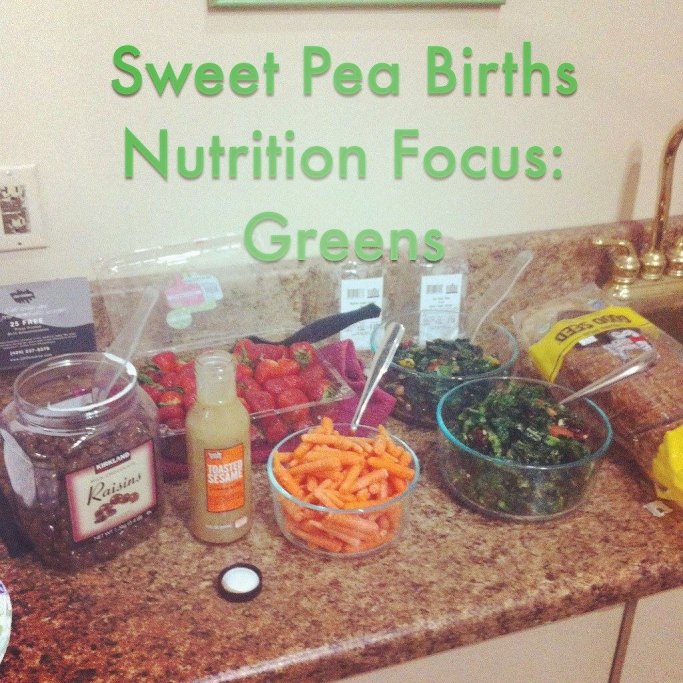 Week 7: Vitamin C
High Vitamin-C foods - it's not just about the oranges :)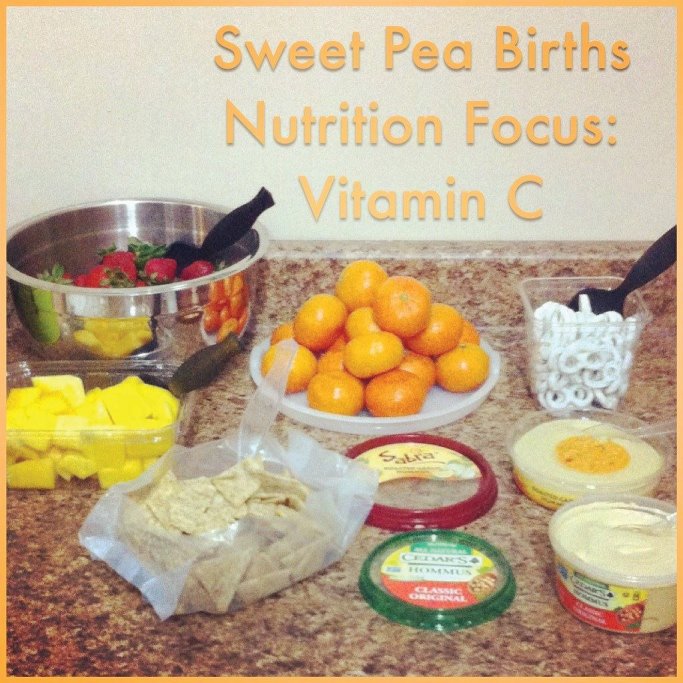 Week 8: Water
High water content foods, plus soup this week!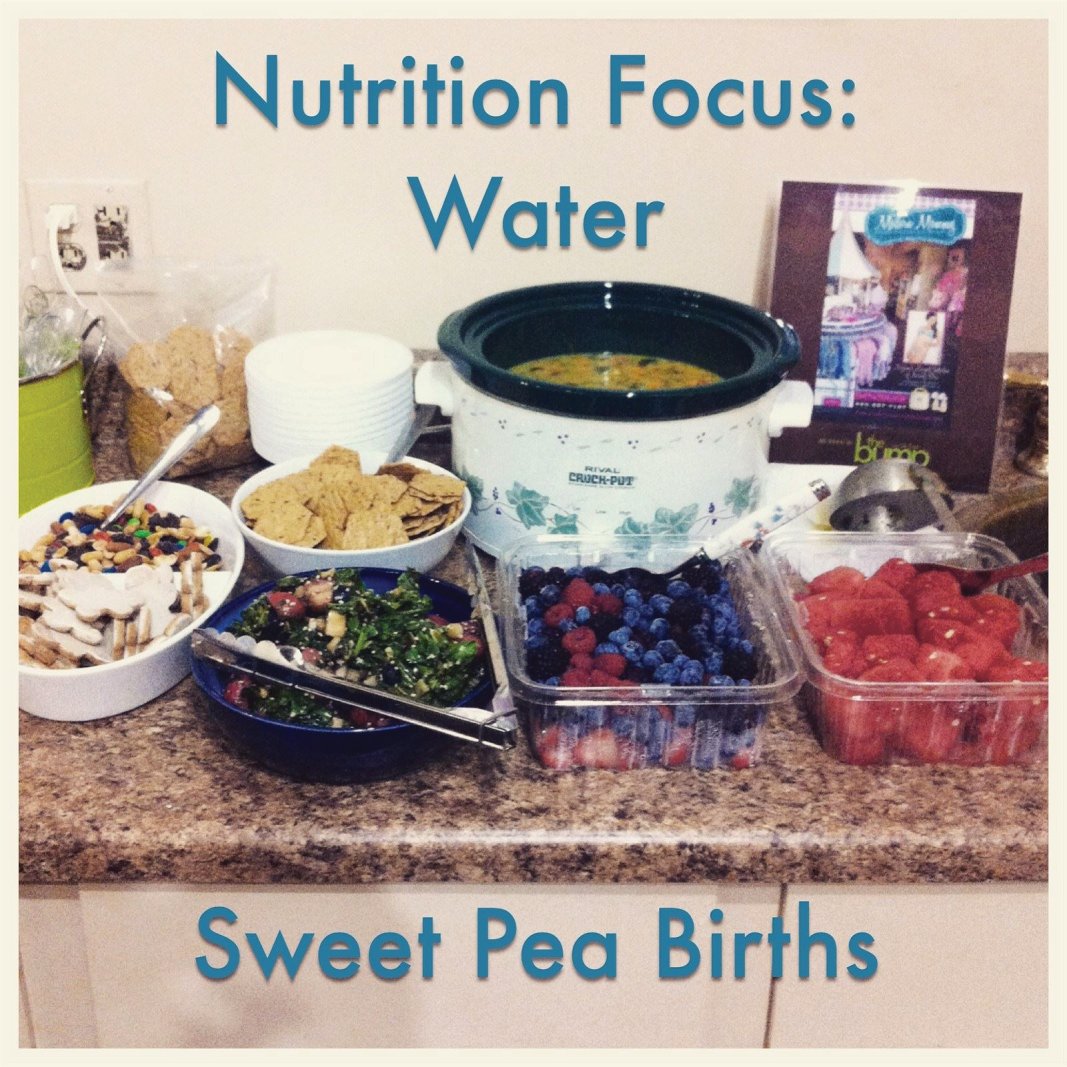 Week 9: Protein
This protein pack is 36g of protein - boiled egg, whole grain bread, serving of nut butter, a cheese stick, plus apples and grapes for the sweet treat.
You can buy all the pieces and bag them up for a week's worth of snack prep for mom and coach!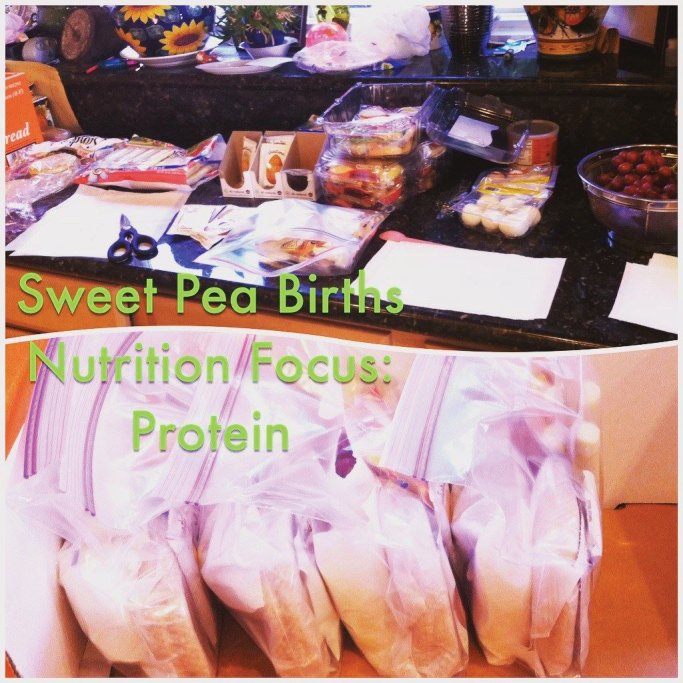 Week 10: Salt to Taste
Perfect excuse to serve salted caramel chocolates, plus pickles, olives and artichoke hearts...yummy, briny foods.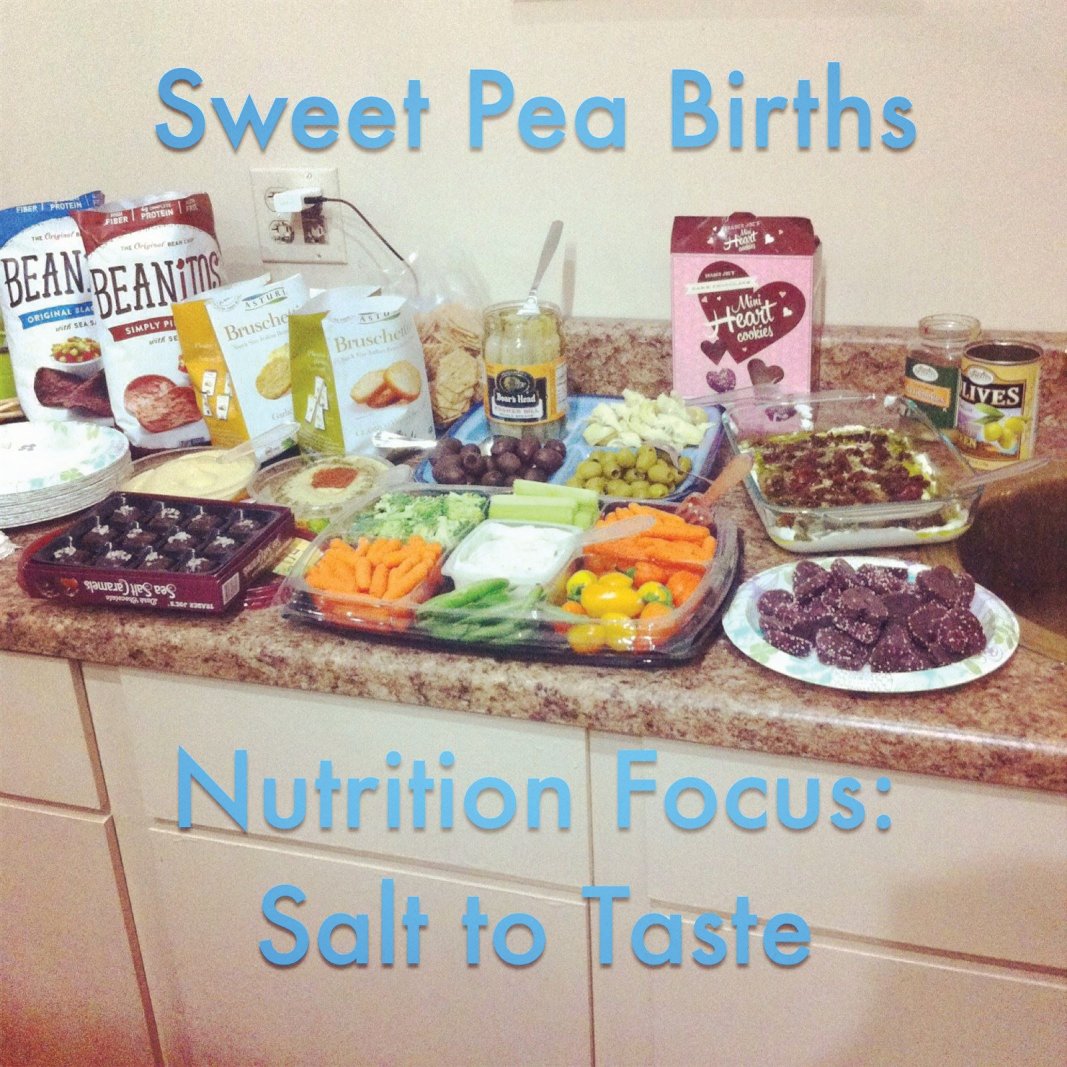 Week 11: Fats+Oils
What better way to incorporate fats+oils than PESTO?!? This week we serve a great appetizer with cream cheese, sun-roasted tomates and pesto, plus pesto for dipping.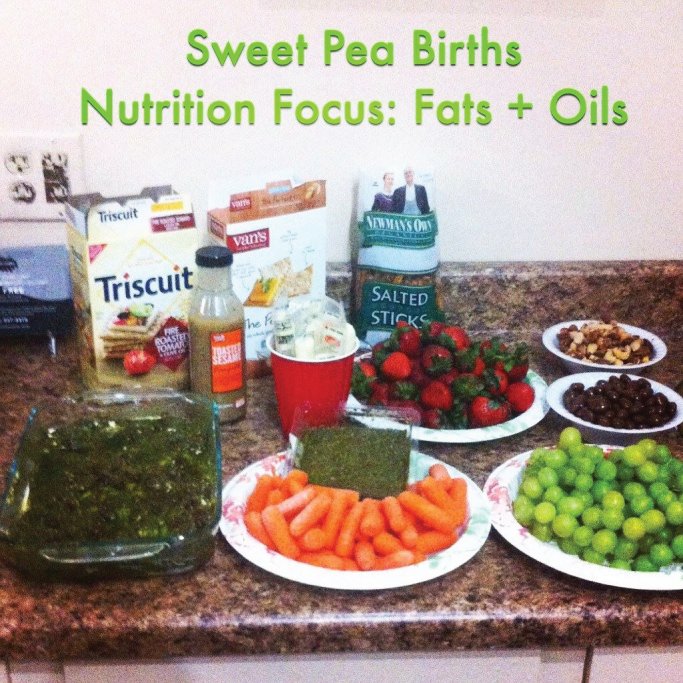 Week 12: Vitamin A
Carrots for Vitamin A, the "anti-infection" vitamin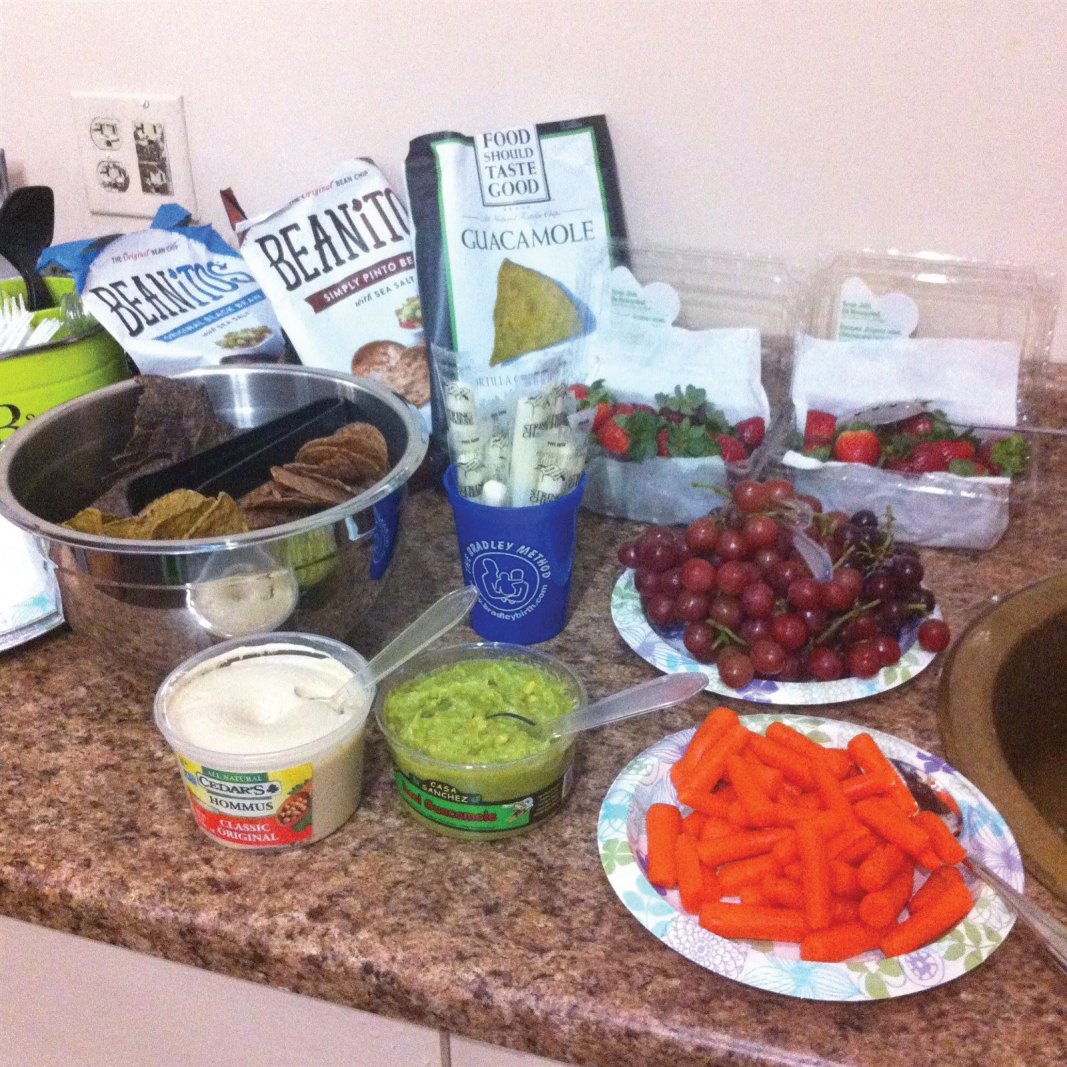 I hope you enjoyed this tour through 12 weeks of our Bradley Method snacks and the Brewer Diet!
Categories: Bradley Method®, Nutrition, Pregnancy
/