...celebrating every swee​t pea their birth
| | |
| --- | --- |
| Posted on August 30, 2015 at 6:03 PM | |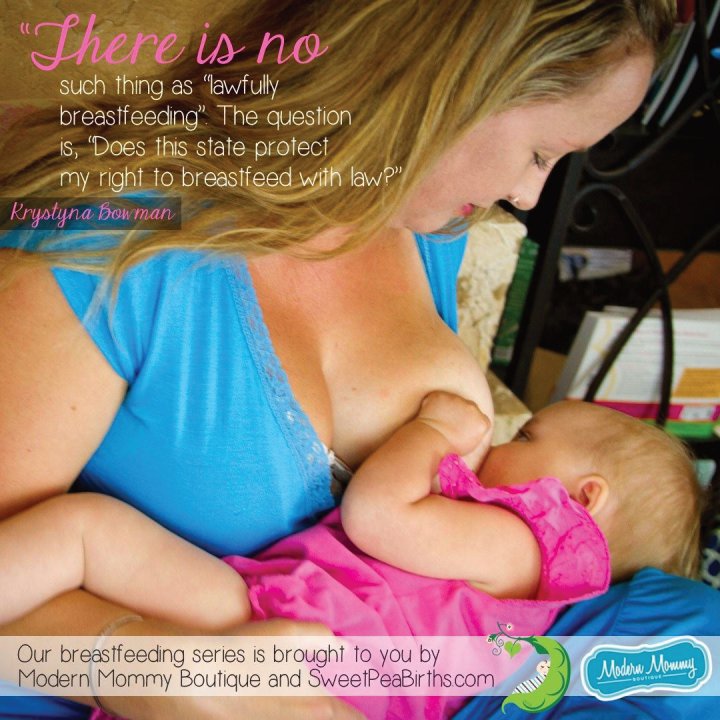 Britta is wearing a nightgown by Belabumbum; bra by La Mystère
As more and more women gain knowledge about the benefits of breastfeeding for both mom and baby, more women are understanding that when the baby wants/needs to eat, the baby needs to be fed, no matter where the MotherBaby happens to be at the time.  The Pope has famously implored mothers to feed their babies (link
HERE
)...it's time for the rest of the world to catch up.
In part due to the hypersexualization of the female body, breastfeeding in public became taboo.  Women of the 21st century are reclaiming the right to feed their Sweet Peas according to nature's design.  Nursing in Public ("NIP") is becoming more and more common as more women refuse to succumb to the pressure that breastfeeding is a home activity. We are gradually normalizing NIP when we respond to our children's hunger cues or emotional cues that breastfeeding can fix, even if we happen to be out of the house or car at the time we are reading these cues.  (Yes, I'm guilty of sitting in a hot car to feed my Sweet Pea so I don't offend someone else's sensitivities.  By Sweet Pea#2, that little concern went away as I gained more confidence to feed wherever we happened to be at the time).
It's not about flaunting our breasts, or being disrespectful to religious beliefs.  It is all about basic mammal biology: after pregnancy, birth mothers lactate; after birth, babies are fed from mammary glands.  The MotherBaby dyad remains intact when they are responding to each other, and one of those signals is the hunger cue.
I have written several posts about breastfeeding in public – here are some links for you to explore if you want to read more:
Keep Calm and Feed Your Baby – tips to gain confidence nursing in public (NIP)

 

5 Confidence Building Tips for NIP

 

My First Time NIP

 

Nursing in Public – My Personal Evolution

 

Breastfeeding: A Father's Perspective

 

Are you a lactivist?

 

Breastfeeding and the Law - UPDATE: Since this was written, IDAHO remains the lone state that lacks a provision for the protection of breastfeeding/exemption from indecency laws.

 

Break Time for Nursing Mothers - preserving your breastfeeding relationship when you return to work
I hope that one of these posts speaks to you and lends you the confidence to respond to your Sweet Pea the next time they need to breastfeed and you are out of your comfort zone.  Your Sweet Pea will thank you :)
Please leave us a comment - it will be moderated and posted. 
Disclaimer: 
The material included on this site is for informational purposes only.
It is not intended nor implied to be a substitute for professional medical advice. The reader should always consult her or his healthcare provider to determine the appropriateness of the information for their own situation.  Krystyna and Bruss Bowman and Bowman House, LLC accept no liability for the content of this site, or for the consequences of any actions taken on the basis of the information provided.  This blog contains information about our classes available in Chandler, AZ and Payson, AZ and is not the official website of The Bradley Method®. The views contained on this blog do not necessarily reflect those of The Bradley Method® or the American Academy of Husband-Coached Childbirth®.
Categories: Breast Pumps and Workplace, Breastfeeding, Breastfeeding Awareness Month, Breastfeeding in Public, Nursing, Nursing In Public, World Breastfeeding Week
/