...celebrating every swee​t pea their birth
| | |
| --- | --- |
| Posted on September 1, 2015 at 9:37 AM | |
Today's question is from new parents who feel like they are feeding their Sweet Pea all the time, and are wondering if they are ever going to get some much-needed sleep...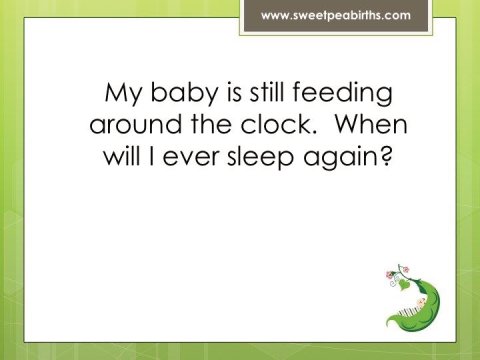 Since we enjoyed having them join us during Breastfeeding Awareness Month, we invited our friends at the Arizona Breastfeeding Center to join us again this month.  Joining us today is lactation pro Desiree Allison, IBCLC, RLC:
Here is a summary of Desiree's answer:
It's all about stomach size.  As the itty bitty stomach stretches, so will the amount of time between feedings.  If at the end of 6-8 weeks, your baby is still nursing around the clock, then it is probably a warning sign to get some help from an IBCLC.
Infant stomach size visual
1-day old - through 1st week: capacity is 5-7 ml, about the size of a marble.  Researchers have found that the day-old newborn's stomach does not stretch to grow more.  Since the walls are firm, any extra milk is most often spit up – colostrum is just the right amount for the baby's first feedings.
By the end of 2nd week: Capacity has grown to .75-1 oz – size of a shooter marble.  Small, frequent feedings assure baby is consuming what (s)he needs.
By the end of first month: Capacity is now the size of a ping pong ball, around 2 - 4 ounces.  Continued frequent feedings will insure baby is eating what (s)he needs – milk production meets baby's intake.
How do you stay sane until your baby starts sleeping in longer stretches?
1.) Involve the Dad/Partner - have them hold the baby while you get (at least!) a 45-minute nap.
2.) Try wearing your baby in a baby carrier - it lets you feel like you are not married to your couch!
3.)  Sleep when the baby sleeps - it's not the right time to get all the projects done that you couldn't do when you were uncomfortably pregnant.
4.) If you do need help, be sure to get professional help to be an extra set of eyes that can guide you.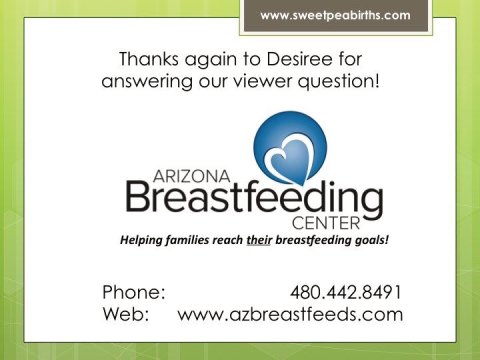 Disclaimer: 
The material included in this video and blog is for informational purposes only. It is not intended nor implied to be a substitute for professional medical advice. The viewer should always consult her or his healthcare provider to determine the appropriateness of the information for their own situation.  Krystyna and Bruss Bowman and Bowman House, LLC accept no liability for the content of this site, or for the consequences of any actions taken on the basis of the information provided.  This blog and video contain information about our classes available in Chandler, AZ and Payson, AZ and is not the official website of The Bradley Method®. The views contained in this video and on our blog do not necessarily reflect those of The Bradley Method® or the American Academy of Husband-Coached Childbirth®.
Categories: Breastfeeding, Breastfeeding 101, Breastfeeding Awareness Month, Breastfeeding Challenges, Breastfeeding support, IBCLC, Infant Care, Newborn, Newborn Care, World Breastfeeding Week
/