...celebrating every swee​t pea their birth
| | |
| --- | --- |
| Posted on November 23, 2015 at 9:28 AM | |
Our first Bradley Baby of the season has arrived safely earthside! Her mama shared that this phrase helped her immensely: the power is in the pain.She was able to refocus the sensation of pain and turn it into a positive during her labor.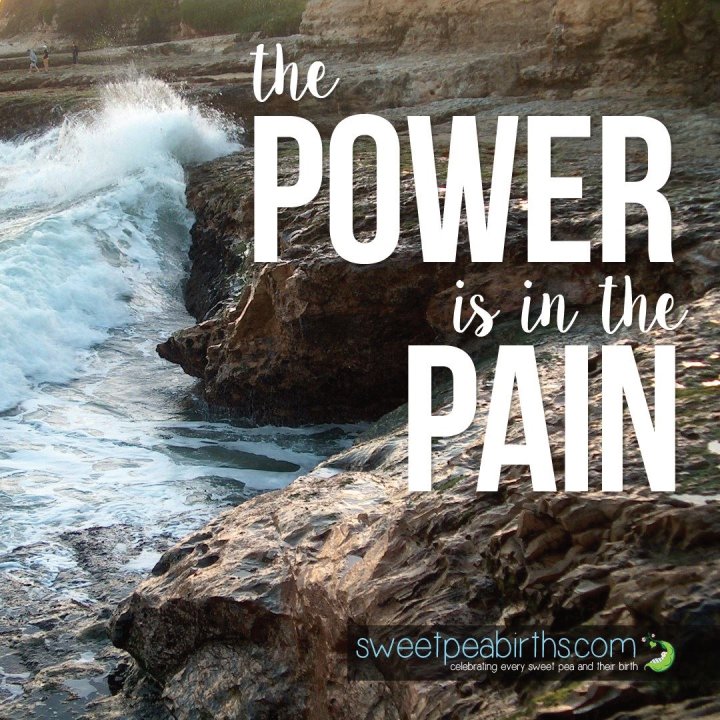 As childbirth educators, we view pain as something to notice and inform choices in labor, not something to fear.  Is there a different position to try? Could it mean that the baby is misaligned, and it's time to try some strategies to reposition baby? Did something just happen that caused spiritual or emotional pain that needs to be addressed? Is it something to embrace as it intensifies because it means your labor is progressing as it should? 
Bradley students learn breath awareness, comfort measures, and strategies for physical, mental and emotional relaxation. This allows for mothers and coaches to embrace the sensations of labor without giving into fear of the pain.
This is a transformative approach to the intensity of labor.  I hope that this may be a source of inspiration for your labor and birth journey.
Note: We also teach our students to notice the difference between positive pain that is part of a healthy, low-risk labor, and other factors that may indicate that a particular pain is the body's early warning system. If the pain does not ebb and flow with the sensation of the contractions, ask to have someone check the position of the baby.  If the pain is accompanied by changes in the mother or the baby's vital signs, or by significant blood loss, those are indicators that the labor is moving out of "healthy, low-risk" and necessitates medical attention.
Please leave us a comment - it will be moderated and posted. 
Disclaimer: 
The material included on this site is for informational purposes only.
It is not intended nor implied to be a substitute for professional medical advice. The reader should always consult her or his healthcare provider to determine the appropriateness of the information for their own situation.  Krystyna and Bruss Bowman and Bowman House, LLC accept no liability for the content of this site, or for the consequences of any actions taken on the basis of the information provided.  This blog contains information about our classes available in Chandler, AZ and Payson, AZ and is not the official website of The Bradley Method®. The views contained on this blog do not necessarily reflect those of The Bradley Method® or the American Academy of Husband-Coached Childbirth®.
/