...celebrating every swee​t pea their birth
| | |
| --- | --- |
| Posted on August 8, 2016 at 5:49 PM | |
This month's featured doula is Kelly Sunshine, of Sunshine Doula Services.  We have had the pleasure of being vendors together at several different local birth events. It is our pleasure to introduce you to her this month in our Meet The Doula feature.
When was the first time you heard the word, "doula"?
I don't remember the first time I actually heard the word, however, as my sister-in-laws and friends were having kids I would always go be with them while they were in labor and help them. I had already had a few of my kids so they thought I would be helpful. I was essentially being a doula without realizing it. Then one day a little over 5 years ago, I meet a gal who was a doula and the dots all connected for me. I remember thinking how I wish I would have had a doula with me at my 4 births.
How did you decide that becoming a doula was part of your journey?
I've had a passion for labor and delivery for years. I contemplated getting my nursing degree at one point. But the more I thought about it I realized I really enjoy helping moms through the entire birth process and building relationships. I had heard about doulaing before. Then about 5 years ago I met a gal who had been a doula for a few years and I learned a lot more about the profession. At that moment I knew that was exactly what my heart had been wanting to do. My husband, who saw my enthusiasm, strongly encouraged me to "do it". Before I even had a chance to make a decision, he had already enrolled me in a doula certification training that was happening in Phoenix 2 weeks later. I've never looked back since then.
Are you a birth and/or a postpartum doula?
Birth.
How long have you been a doula?
I have been a doula for almost 5 years. I am DONA Certified. I have been fortunate to have a very active career and have been blessed to work with over 350 families since I started.
What do you enjoy the most about being a doula?
So many moms have a vision of what an ideal birth would be like. I like to help them develop the confidence to trust in their bodies and themselves. There is nothing more rewarding than to support a mama and for her to realize how strong and awesome she really is. I also truly love the relationships I form with the couples.
What is your philosophy when you go to a birth space?
Empowering moms with the philosophy of, "its their agenda not mine"; and using my skills to create an optimalenvironment that they envisioned. Also helping them stay on course with their plan even when they don't think they can do it anymore.
How do you work with and involve the birth partner?
This is very important to me. I am not there to take their place but to work together to help support the mom.  I adjust my involvement based on how comfortable their coach is and how involved the coach wants to be. If I see they are feeling uncomfortable or nervous I show them things they can do to support the mom. Once they get a little confidence then they step up and want to do more. It really cool to watch.
What is the toughest situation you have ever dealt with?  How did you handle it?
Believe it or not the mamas are pretty easy to deal with. By the time we get to a birth we've made a pretty strong connection and I generally know what they need. As soon as you bring the extended families in, not the daddy's or partners, it can sometimes get challenging. My most notable situation was with very vocal and disruptive family members in the room. They were creating a lot of tension and drama and I could see it was upsetting the mom. In fact, despite her requesting them to leave the room they simply weren't respecting her.
I stepped in and with kind firmness asked them to step outside into the waiting area. I explained that I wanted to take some time to help the her get more comfortable and focused. They understood and spent the rest of the birth in the waiting area. 
What keeps you working as a doula?
I suppose the best way I can describe it is that being a doula is in my blood. I just love it. It's challenging work. It keeps me on my toes. Every birth has its own unique dynamic. And I guess I am pretty good at it. Perhaps it's my gifting and a way of serving the world.
What does your fee cover – how many visits or hours?  Is there a different charge for a shorter labor or longer labor?
My fee covers a prenatal visit which generally last an hour to 90 minutes. It also includes unlimited pre-birth support by phone, email and text leading up to labor. Obviously I am with the family from the beginning of active labor through approximately a couple hours after birth to help the mom and baby get comfortable, and establish nursing if that is their desire.
I also take photos of the entire labor, birth and after.  I provide the family with the edited digital copies, as well as a printed 4x6 set. I also write the family a birth story and then meet them for a postpartum visit as well. My fee is the same regardless of the length of the labor.
Do you offer any other services to your clients?
Yes. I do placenta encapsulation and have processed over 650 placentas. I also have some other pre- and post-birth products that are designed to help moms prepare for labor and heal following the birth.
Just for fun, what do you do when you are not doula-ing?
Well being a doula occupies a good portion of my life. When I am not doulaing, I love to travel with my husband and do family vacations with our four kids. We entertain at our home frequently with family and friends, which I love to do!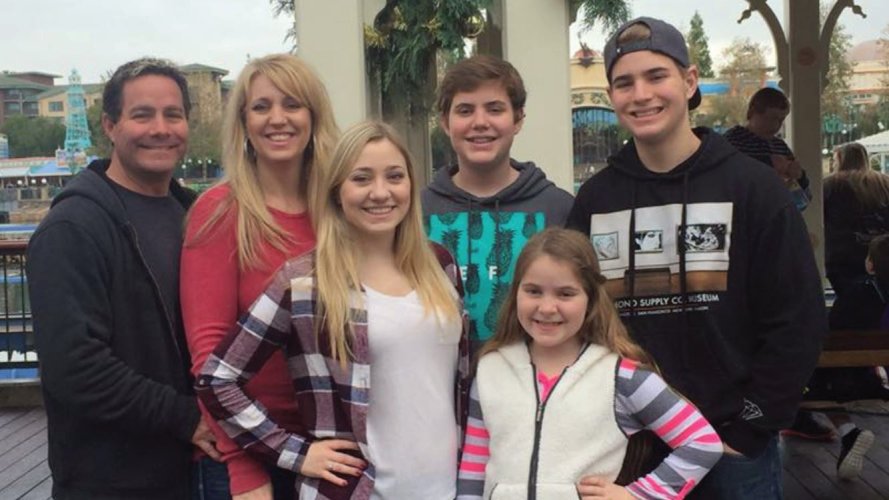 Would you like to Connect with our featured doula?  Here is her contact information:
Kelly Sunshine
602-410-5968
Disclaimer:
The material included in this blog is for informational purposes only. It is not intended nor implied to be a substitute for professional medical advice. The reader should always consult her or his healthcare provider to determine the appropriateness of the information for their own situation.  Krystyna and Bruss Bowman and Bowman House, LLC accept no liability for the content of this site, or for the consequences of any actions taken on the basis of the information provided.  This blog and related videos contain information about our classes available in Chandler, AZ and Payson, AZ and is not the official website of The Bradley Method®. The views contained in this video and on our blog do not necessarily reflect those of The Bradley Method® or the American Academy of Husband-Coached Childbirth®.

Categories: Breastfeeding, Doulas, Hospital Birth, Labor Support, Meet the Doula, Placenta, Placenta Encapsulation, Postpartum
/