...celebrating every swee​t pea their birth
| | |
| --- | --- |
| Posted on August 2, 2016 at 7:31 AM | |
It is our pleasure to introduce you to the Babymoon Inn, one of the Phoenix area local birth centers. We have enjoyed getting to know the director, Julia Hall, through her support of The Bradley Method® events, as well as other local events where we have been vendors together.  We have had students from our classes birth there, as well as receive postpartum support through Babymoon's various breastfeeding and family support meetings offered throughout the week. The support meetings are open to all families in the community, regardless of whether or not they birthed at Babymoon Inn.  We are so grateful to Julia's commitment to create a community that supports and enriches a family through pregnancy, birth, and into the childbearing year.
FYI: As of Spring 2016, one of our Bradley Method® colleagues is offering the Bradley™ 12-week childbirth preparation series at Babymoon Inn. 
I hope you enjoy this month's exclusive INSIDE LOOK at the Babymoon Inn.  I want to offer huge thanks to Julia for taking the time to give our readers a peek into the beautiful birth center located in Central Phoenix.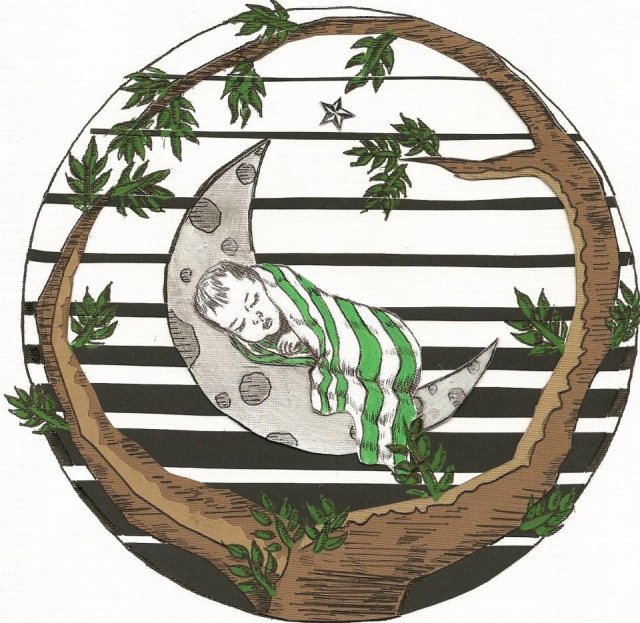 Tell me about the Babymoon Inn.
 Babymoon Inn is a freestanding accredited birth center and full-scope midwifery practice, offering GYN and well-woman care in addition to prenatal care.  Families who come to us can choose to birth in our birth center or at the hospital with a Babymoon Inn midwife.  We also offer doula services, prenatal massage, in-house chiropractic care, and an original Lamaze childbirth preparation series.
Who are the care providers at Babymoon Inn?
 Babymoon's care providers are certified nurse-midwives.
 
What kind of families does Babymoon Inn serve?
 Babymoon welcomes ALL families.  We serve families from all areas and all backgrounds and all walks of life.  The common element among all of our families is that they are well-researched, they are informed about their choices, and they want to be active participants in their care.  
What range of services does Babymoon Inn provide for the childbearing year and beyond? Is there anything you do not provide for?
 Babymoon believes in holistic, patient-centered care and we aim to provide all of these services from the comfort of our office.  We offer prenatal care with extended appointment times, chiropractic care, prenatal massage, doula support, Lamaze childbirth preparation classes, an orientation group led by our registered dietitian, and two group prenatal appointments.  After baby arrives, we offer three weekly support groups for babies of various ages, lactation support, a postpartum group appointment complete with newborn photos, and two appointments with a midwife.  We screen for postpartum depression twice within the first six weeks after birth and continue to follow up with our mamas through our weekly Inn Mommies support group.  We offer a wide variety of community-building activities, such as weekly music classes, clothing swaps, crafting events for both moms and children, a monthly lecture series, and our famous annual cookie exchange every December!
What makes Babymoon Inn unique?
 We are a team of healthcare consumers AND healthcare providers who are committed to listening to feedback from our clients to give the most well-rounded, patient-centered experience.  We've grown our practice to offer a wide range of services based on what our families have requested, and we strive to meet each client wherever she is in her journey.
What motivated you to start Babymoon Inn?
 My passion was ignited by my own experience as a mother receiving traditional obstetrical care in the medical model and then the stark contrast to the midwifery model of care, where I was an active participant in the process.  Based on my own experiences and how I felt under each model of care, it became my life's goal to make sure every woman who walks through our doors has a voice and leaves feeling empowered and supported.  She will know her voice matters. 
Is there anything else our readers should know about Babymoon Inn or the care providers?
 We don't believe in one kind of birth experience.  You can have your baby in the birth center, in the hospital, with an epidural, unmedicated, by yourself, or with your entire family present. We are not here to dictate your birth; we are here to facilitate it and be a partner in your care
What inspires you?
The families who allow us to be a part of their journey during such a beautiful and miraculous time of life inspire me every day. 
Would you like more information about a birth journey with Babymoon Inn? You can also see the calendar of events available to the Phoenix community by visiting their website.

Babymoon Inn
PHONE: 602.314.7755
Office
(appointments and tours)
202 E. Morris Drive
Phoenix, AZ 85012
The Nest
(classes and activities)
220 E. Lexington Ave.
Phoenix, AZ 85012
Disclaimer:
The material included in this blog is for informational purposes only. It is not intended nor implied to be a substitute for professional medical advice. The viewer should always consult her or his healthcare provider to determine the appropriateness of the information for their own situation.  Krystyna and Bruss Bowman and Bowman House, LLC accept no liability for the content of this site, or for the consequences of any actions taken on the basis of the information provided.  This blog and related videos contain information about our classes available in Chandler, AZ and Payson, AZ and is not the official website of The Bradley Method®. The views contained in this video and on our blog do not necessarily reflect those of The Bradley Method® or the American Academy of Husband-Coached Childbirth®.

Categories: Birth, Birth center, Birth Centers Phoenix AZ area, Bradley Method®, Breastfeeding support, Inside Look, Postpartum, Postpartum Depression
/