...celebrating every swee​t pea their birth
| | |
| --- | --- |
| Posted on September 4, 2016 at 10:51 AM | |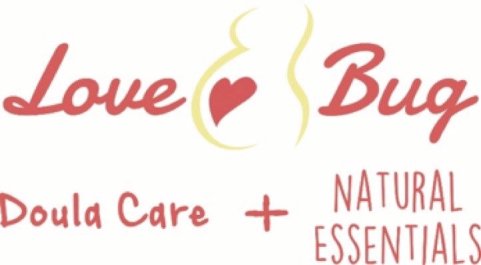 This month I would like to introduce you to Ashley Wain.  
She supported one of our Spring 2016 clients and they gave her rave reviews!
When was the first time you heard the word, "doula"?
I was working at the Ritz Carlton and our Chef was telling me how his wife was training to be a Doula and Placenta Encapsulator. I was intrigued and had to learn more about it. He put me in touch with his wife and I attended a baby event where she was a vendor.
How did you decide that becoming a doula was part of your journey?
After having my Doula at the birth of my 2 child I realized how much a Doula lived and breathed birth. Doulas love every minute of it and I wanted to see and learn more about it from a different perspective. My Doula allowed me to apprentice under her and attend a few births to see if this life was really for me. After the first birth, I was hooked! My life and outlook changed entirely. I was in complete awe of women and their strength. When you watch a woman endure the pain and then birth her baby the way she wants to, you see a baby being born as well as a woman being reborn. It is amazing to see how much empowerment birth gives us as women and we are never the same after.
Are you a birth and/or a postpartum doula?
I am a Birth doula.
How long have you been a doula?.
2 Years, I am trained and certified through ProDoula
What do you enjoy the most about being a doula?
I love teaching women about their options and supporting women in the birth they want. It doesn't matter if they want a natural birth, medicated birth, home birth, or hospital birth, I support them 100%. It is their birth and I am only there to serve them and assist them to enjoy the best day of their life.
What is your philosophy when you go to a birth space?
Calm and Peaceful will keep the oxytocin flowing. Regardless of whether we are laboring at home or in the hospital, having lights low, soft music, and low voices can help a woman find her inner strength. 
How do you work with and involve the Coach?
Dads/partners play the most important role. They are there because the woman loves them and feels safe around them. When a woman feels safe she can relax and when she is relaxed her contractions are more effective and she can dilate more efficiently. My job is to ensure the partner is able to relax and support the woman to the best of their abilities. I will help navigate when the best time is to apply comfort measures, when distraction is best, and when quiet is best. I want my partners to enjoy this day just as much as the mother, without pressure and without stress.
What is the toughest situation you have ever dealt with?  How did you handle it?
There have been many tough situations and all are handled differently because "tough" situations are situational. What may be tough for one mama may not be for another. My job is to serve and honor every mother and I owe a lot of my success to getting to know each client on a personal level so I can help her get through the tough situations. Every birth is very different and no matter how much we read textbooks and no matter how much we know about birth we don't know anything about a particular birth. Having good relationships with providers and nurses is so important to the overall satisfaction for the client. Making sure we stay within our labor support role and let the nurses and providers do their jobs to keep mom and baby safe, there is nothing we can't overcome.
What keeps you working as a doula?
Every time my client births her baby and has the smile that lights up the room. Every time my client reflects on her birth with utter satisfaction. Every time my client writes a review that makes me tear up, I realize how grateful I am to do what I do and help women realize their full potential. Every time the partners/dads walk me out and hug me and say "thank you" I know I am doing what I am supposed to be doing. 
What does your fee cover – how many visits or hours?  Is there a different charge for a shorter labor or longer labor?
On Call Support – 24 hours a day. I want to help eliminate google and answer any and all questions with my scope of support.
Prenatal visit at the clients home – typically around 35-36 weeks – we review or write your birth plan review, play a labor simulation game, practice comfort measures, breathing techniques, talk about natural ways to finish pregnancy, answer questions. The goal is to eliminate all fear and concerns so when the day happens it is peaceful and no panic. This meeting is very specific to the clients scenario.
Day of labor - I join you when you need extra support, typically "active labor". I prefer to join you at your home and then follow you to the hospital when the time is right. I help you navigate the birth you want with positions, comfort measures, and breathing techniques. I coach you through pushing, and help you understand the benefits and risks for all options
Photos – I take photos throughout labor and/or birth and edit them
Baby - Once baby has arrived I help with the initial latch, when baby is ready
Postpartum visit within 10 days of baby being born. I come to your house and check on you and baby. We review the big day with the notes I take to remind you about everything. If you decided to do encapsulation I would get back to you within 3 days. 
As of right now, there is no change in fee or doula based on the length of labor. I want the mother to focus on her birth and not worry about time.
Do you offer any other services to your clients?
I have two other packages families can choose, I offer Placenta Encapsulation, I teach childbirth, and I have a natural product line.
Pregnancy Support Package – For the families that cannot afford the full package I want to make sure they are supported as well. This package provides support throughout pregnancy and also includes the prenatal meeting in their home. I am available during working hours to answer any and all questions and assist them with their birth plan and provide resources for them. 
VIP Package – Full Labor Support Package with the following extras:
   §  In home visit from an IBCLC
   §  Placenta Encapsulation
   §  Prenatal & postpartum Survival Kit
   §  Prenatal Yoga DVD
   §  Free week of classes at Modern Milk
   §  Extra virtual Meeting
   §  Swag Bag of Goodies
Placenta Encapsulation – Offered for Clients and Placenta Clients only
   §  Pills (90-120 avg depending on size of placenta)
   §  Tincture (Homeopathic version of the pills)
   §  Umbilical Cord Keepsake (when available)    
Childbirth – I teach a free class at two Babies R' Us locations
   §  Awhatukee – 1 Tuesday of the month 630-730pm
   §  North Phoenix – 3 Tuesday of the month 630-730pm
Natural Essentials – Natural Product line for the family
   §  Luscious Lips – Natural Peppermint Lip Balm
   §  Gnarly Nips – Nipple Cream for Sore, Chapped and Cracked Nipples
   §  Bangin BooBoo's – Natural First Aid Cream for all cuts, scrapes, and burns
   § Calendula Jelly – Gentle healing ointment for eczema, diaper rash, and dry skin
   §  V-Spray – Postpartum vaginal spay for healing and soothing
Just for fun, what do you do when you are not doula-ing?
We love playing super heroes, chasing our babies around, swimming, traveling, and spending quality time with my husband!
Would you like more information about Love Bug Doula Care + Natural Essentials?
Ashley Wain
Labor Support Specialist
Phone – 480-489-2704
Instagram - @lovebugdoula
You can also find LoveBug Doula on Yelp and Google
Disclaimer: 
The material included in this blog is for informational purposes only. It is not intended nor implied to be a substitute for professional medical advice. The reader should always consult her or his healthcare provider to determine the appropriateness of the information for their own situation.  Krystyna and Bruss Bowman and Bowman House, LLC accept no liability for the content of this site, or for the consequences of any actions taken on the basis of the information provided.  This blog and related videos contain information about our classes available in Chandler, AZ and Payson, AZ and is not the official website of The Bradley Method®. The views contained on our blog do not necessarily reflect those of The Bradley Method® or the American Academy of Husband-Coached Childbirth®.
Bradley Method® natural childbirth classes offered in Arizona: convenient to Chandler, Tempe, Ahwatukee, Gilbert, Mesa, Scottsdale, Payson
Categories: Doulas, Labor Support, Meet the Doula
/