...celebrating every swee​t pea their birth
| | |
| --- | --- |
| Posted on October 7, 2016 at 10:36 AM | |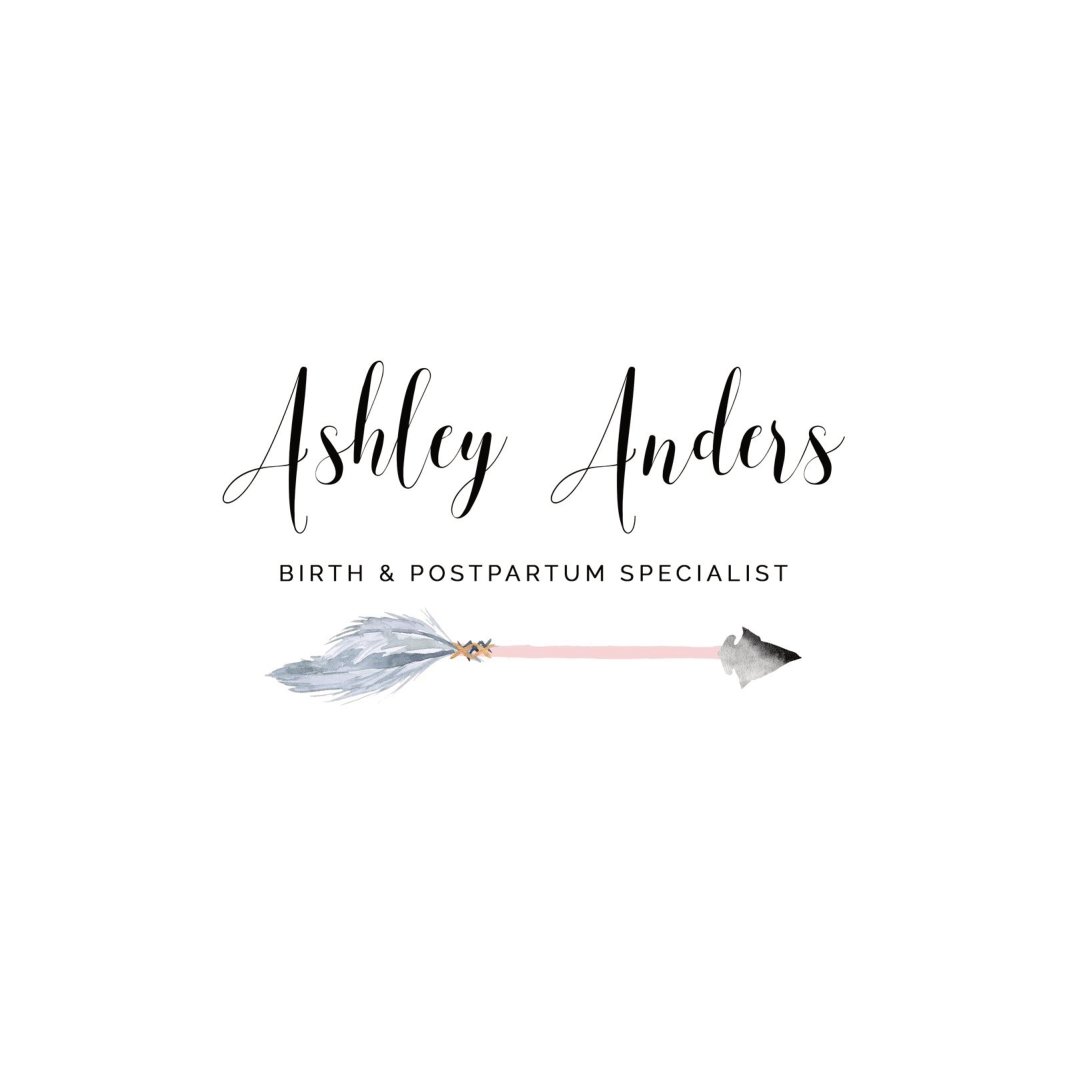 Welcome to this month's installment of "Meet the Doula".  This month I have the pleasure of introducing you to one of the Valley's postpartum doulas, Ashley Anders.  I had the pleasure of meeting Ashley at an ICAN meeting last year, and I am happy to say we have kept in touch.  She is honored to serve her families, and as such, Ashley is dedicated to furthering her own education so that she can better serve her clients. I hope you enjoy our feature with our October 2016 doula: Ashley! 
When was the first time you heard the word, "doula"?
I first heard the word doula years ago when I was talking with a friend about supporting women in childbirth.
How did you decide that becoming a doula was part of your journey?
Since I was little I wanted to be a Labor and Delivery nurse, I loved supporting women and their families through one of the most intimate times of their life, and watching them bring new lives into this world, but quickly realized I didn't like the idea of having to leave my patients to go to another patient, or leaving a shift before a baby was born after being there her entire labor, or having to do all of the clinical things.  That is when I started researching to see if there was this dream job out there of giving non-judgmental support to women and their families before, during and after childbirth, and I came across birth and postpartum doula!
Are you a birth and/or a postpartum doula?
I am both a birth and postpartum doula, breastfeeding counselor and newborn care specialist.  Focusing most of my time currently postpartum, breastfeeding and newborn care.
How long have you been a doula?
I have been a doula just about 3 years. I am trained with Childbirth International for birth, breastfeeding. I have also received postpartum training, and trained with Newborn Care Solutions for my newborn care specialist certification.  I have supported single moms, moms on bed rest, families that have a scheduled cesarean birth, unplanned cesarean birth, teens, high risk, expected stillbirth, prematurity, twins and triplets.
What do you enjoy the most about being a doula?
For birth, I love that I am invited into the lives of families expecting a baby.  I love that I can build confidence in women and their partners.  Help them feel safe, protected and informed about the birth experience and provide non judgmental support throughout their journey into parenthood.
For postpartum, I find that we often focus so much time on pregnancy, and childbirth and forget that there is in fact a 4th trimester.  I enjoy helping everyone in the family transition into having a new baby at home, if its baby #1 or baby #3.  An extra set of hands to help siblings adjust, help mom get a shower or a nap in, breastfeeding/bottle feeding assistance, meal prep, and helping with all of the "is this normal" questions I often get.  Newborn care, infant brain development, feeding, bathing, sleep conditioning, etc., are all things I love to give information on to help clients make the best decisions for their family! 
How do you work with and involve the Coach?
I make sure that we are working as a team. My job is never to take the place of a partner or coach.  I like to show and guide the partners on things that they can do throughout labor to assist in the comfort of the laboring mom, but also make them feel comfortable enough that they can take a break, take a quick nap or grab something to eat and she will be supported and never be left alone. 
What is the toughest situation you have ever dealt with?  How did you handle it?
I would have to say that supporting a family through an expected stillbirth was the toughest.  She still had to give birth just like any other laboring mother, but unfortunately had to say goodbye shortly after her baby was born.  It was hard!  I cried alongside with them, made sure that they had everything they needed and was just there for them.  The hospital was wonderful and provided the family with photos and a box to remember him with.  I joined them on the annual walk for infant loss and continue to keep in touch with them.  They were blessed with their rainbow baby a year ago and I was honored to be by their side through the birth of their second son.
What keeps you working as a doula?
My family and my clients!  I have the best :).  Hearing that I have found my calling, and that it is obvious that I love my job and what I do, is so great to hear.  I couldn't do this if I didn't have the continued support from my husband.  From day one he has supported me, and pushed me to fulfill my dreams and I cant thank him enough!
What does your fee cover – how many visits or hours?  Is there a different charge for a shorter labor or longer labor?
My birth fee includes 2 prenatal appointments where we will discuss birth plan options, discuss postpartum care/plans and go over early labor comfort measures.  Your labor and birth, and up to 2 hours after, to get you settled into your postpartum room, get you your first meal and make sure that baby has had his/her first feeding.  I will also schedule a time within the first week to come and do a postpartum visit to talk through your birth and make sure that feeding is going well and to answer any additional questions you may have. Since birth is unpredictable there is not a different charge if your labor were to go long or if you were to have a shorter labor. 
Postpartum/Newborn care fees are hourly and I do daytime and overnight care.  Each contract can be fit to each client and their needs.
Do you offer any other services to your clients?
I offer breastfeeding support, it is included in my doula packages, but I offer it separate if needed. 
Just for fun, what do you do when you are not doula-ing?
When I'm not doula-ing I'm sleeping! haha!  I'm also spending time with my husband and 2 kiddos: our daughter Tyler (11) and our son Bennett (4), plus our 2 dogs Maddie and Oddie. We enjoy riding bikes; mornings at the park, watching our daughter ride her horse, and just spending quality time together with family and friends.

Love what you read?? Would you like to contact Ashley?
Read more about Ashley and schedule a visit via DoulaMatch
Phone: 480-457-9151
Disclaimer: 
The material included in this video is for informational purposes only. It is not intended nor implied to be a substitute for professional medical advice. The viewer should always consult her or his healthcare provider to determine the appropriateness of the information for their own situation.  Krystyna and Bruss Bowman and Bowman House, LLC accept no liability for the content of this site, or for the consequences of any actions taken on the basis of the information provided.  This blog and video contain information about our classes available in Chandler, AZ and Payson, AZ and is not the official website of The Bradley Method®. The views contained in this video and on our blog do not necessarily reflect those of The Bradley Method® or the American Academy of Husband-Coached Childbirth®.
Sweet Pea Births offers Birthing From Within and Bradley Method® natural childbirth classes offered in Arizona: convenient to Chandler, Tempe, Ahwatukee, Gilbert, Mesa, Scottsdale, Payson
Categories: Birth, Birth place options, Birth plans, Breastfeeding, Breastfeeding support, Cesarean Birth, Childcare, Comfort Measures, Doulas, Meet the Doula, Nursery, Postpartum, Postpartum Doula, Postpartum Plan
/