...celebrating every swee​t pea their birth
| | |
| --- | --- |
| Posted on November 15, 2016 at 9:56 AM | |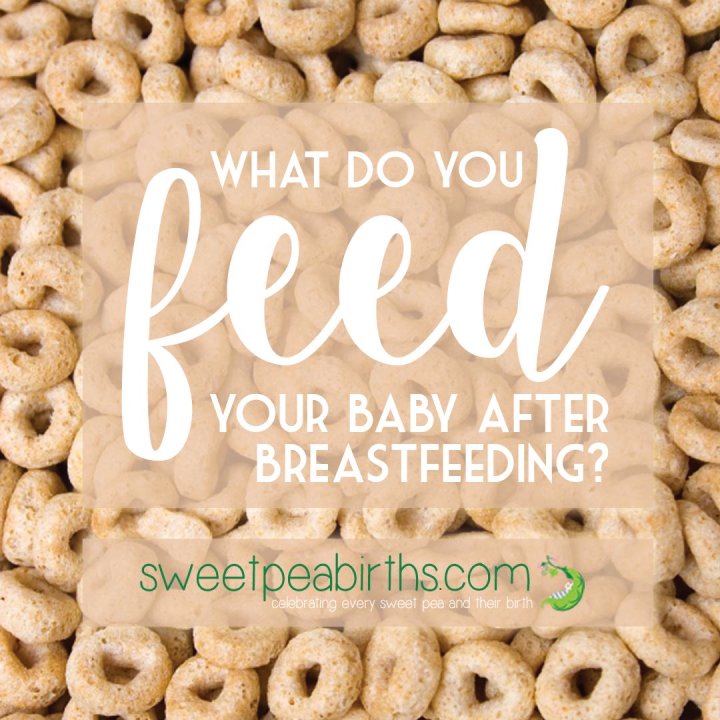 Q: What do you feed your baby after breastfeeding?
A: Anything healthy!!! 
Bear in mind that the transition from breastfeeding to solids is a gradual one.  Start with the mindset that "Food before one is just for fun!"  Your body is wonderfully equipped to nourish your baby and help them grow tremendously through their first birthday.  As long as your baby is peeing, pooping, and reaching their developmental milestones, then your breastmilk is doing the job of nourishing your Sweet Pea and helping them thrive.  If you are having your doubts, schedule a visit with a local International Board Certified Lactation Consultant (IBCLC) to see if they can help you reach your breastfeeding goals.
So how does the transition happen?
Typically, we start to replace one feed at a time with solids.  Start by offering the breast first, so that you know your baby is getting some nourishment.  Then offer them the solid food of the day.  Many people start with vegetables first and then move onto fruits.  Then offer the breast again after the feeding session to fill up any space that might be left in the tummy.  Try not be offended if your Sweet Pea turns away...it just means that your efforts to feed solids were a success!!
The transition from exclusively breastfed to eating solids is a gradual one for most families.  You alone know when you are ready to night wean, then take away feeds throughout the day until you are left with an occasional nursing session at waking or before bedtime.  Rest assured that I do not know anyone who was still breastfeeding their college-bound child!
Once your baby is weaned from the breast, they simply need water.  You do not have to feel pressured to continue on with another animal's milk for drinking.  If you want to avoid other dairy foods altogether, there are many food based sources of calcium.  Check out healthaliciousness.com for three different lists of calcium-rich foods:
Top 10
 Foods,
33 Vegetables
, and
17 Fruits
.
More about solids:
One of by-products of Bradley training is that our couples are much more aware (if they weren't already) that our body and our baby are what we eat. A healthy diet is one of the cornerstones of a healthy mom, healthy baby pregnancy. 
Once you are used to eating a whole food diet, picking up a box of baby cereal and reading the ingredients might be a scary proposition!!  Here are some sites that have helpful information about introducing solids that skip over the baby cereal and go straight to whole food:
Baby-Led Weaning website teaches parents how to feed solids without making purees or buying jar food - simply whole food from you to your baby
Annabel Karmel - books available at Modern Mommy Boutique in Chandler if you are local to Phoenix
See our post
HERE
that answers the question: How do I know my Sweet Pea is ready for solids?
It is exciting to see your baby learn to eat other foods! You can read our food chronicle with Otter
HERE
.
Disclaimer: 
The material included in this video is for informational purposes only. It is not intended nor implied to be a substitute for professional medical advice. The viewer should always consult her or his healthcare provider to determine the appropriateness of the information for their own situation.  Krystyna and Bruss Bowman and Bowman House, LLC accept no liability for the content of this site, or for the consequences of any actions taken on the basis of the information provided.  This blog and video contain information about our classes available in Chandler, AZ and Payson, AZ and is not the official website of The Bradley Method®. The views contained in this video and on our blog do not necessarily reflect those of The Bradley Method® or the American Academy of Husband-Coached Childbirth®.
Birthing From Within and Bradley Method® natural childbirth classes offered in Arizona: convenient to Chandler, Tempe, Ahwatukee, Gilbert, Mesa, Scottsdale, Payson
Categories: Baby, Q&A with SPB, Starting Solids
/