...celebrating every swee​t pea their birth
| | |
| --- | --- |
| Posted on August 17, 2017 at 3:57 PM | |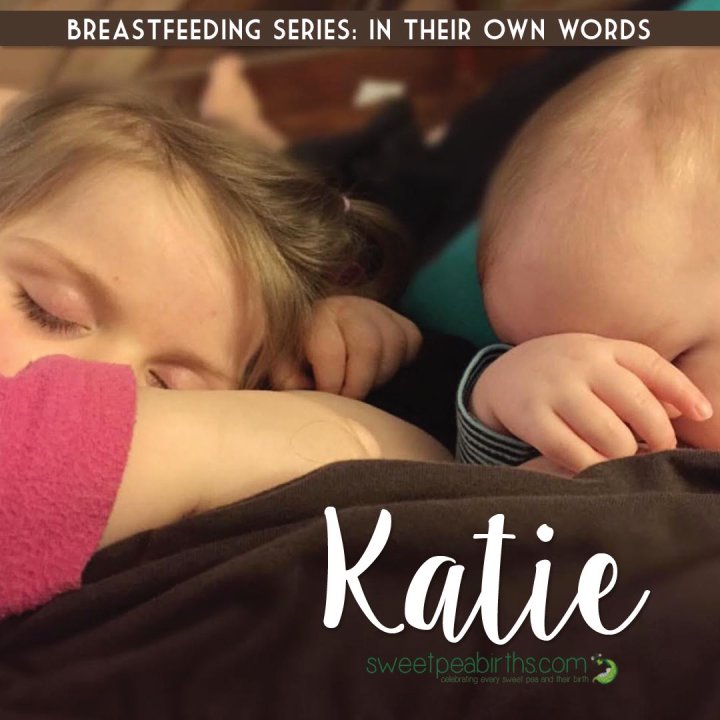 If you haven't read my previous posts, you're missing stories of my struggles with breastfeeding, but that's okay. For purposes of this update, you only really need what I wrote last year about tandem breastfeeding. You can find that
HERE (2016)
 and one of my newborn stories is 
HERE (2012)
.

Nothing much has changed in the last year. My nurslings are now 2 years old and 5.5 years old. The 2-year-old no longer trolls his big sister. Instead he beats on her if he's feeling feisty. It's fun.

But seriously, I still love it. Even though I tend to insist they only nurse one at a time in the evening because I'm so tired and touched out (and they fight), it's still nice to be able to easily comfort two children to sleep.
Son's arm resting on big sister's arm <3

My 5-year-old goes back and forth between being okay with waiting and very much *not* being okay with waiting. It's exhausting. The 2-year-old can be perfectly content doing anything but nursing until the 5-year-old gets anywhere near me. Then he has to nurse and tries to find out how to use both sides at the same time so he doesn't have to share the thing he was perfectly content not having a few minutes ago.

My 5-year-old has a weird sense of awareness in the middle of the night. She knows the moment I've gotten her brother to sleep and comes into our room asking to nurse. I used to direct her to my bed, but she's gotten insistent that she nurse first. Thankfully, she came up with the "just one minute" compromise, so I let her nurse for a few minutes and then tell her her minute is up, and she gets up willingly. Likewise, in bed, she wakes up in the moment he stops nursing and asks to nurse. I don't know what sorcery this is.

But there are times they nurse side-by-side and stroke each other's hair or hold each other's hands. There are times they both run up to me, excitedly divvying up right side and left. There are times they are both finished nursing and they just sleep on me or next to me, and I feel their warmth and their 
breathing.
Disclaimer: 
The material included in this video is for informational purposes only. It is not intended nor implied to be a substitute for professional medical advice. The viewer should always consult her or his healthcare provider to determine the appropriateness of the information for their own situation.  Krystyna and Bruss Bowman and Bowman House, LLC accept no liability for the content of this site, or for the consequences of any actions taken on the basis of the information provided.  This blog and video contain information about our classes available in Chandler, AZ and Payson, AZ and is not the official website of The Bradley Method®. The views contained in this video and on our blog do not necessarily reflect those of The Bradley Method® or the American Academy of Husband-Coached Childbirth®.
Birthing From Within and Bradley Method® natural childbirth classes offered in Arizona: convenient to Chandler, Tempe, Ahwatukee, Gilbert, Mesa, Scottsdale
Categories: Breastfeeding, Breastfeeding Awareness Month, Breastfeeding Challenges, In Their Own Words, World Breastfeeding Week
/