Shopping Cart
Your Cart is Empty
There was an error with PayPal
Click here to try again
Thank you for your business!
You should be receiving an order confirmation from Paypal shortly.
Exit Shopping Cart
...celebrating every swee​t pea their birth
| | |
| --- | --- |
| Posted on February 15, 2011 at 6:56 AM | |
We did not have class last night since it was Valentine's Day.  As it was going to be our students last "before-the-kids" celebration, we re-scheduled class for tonight.  We are having another set of graduates present their birth story with their baby tonight.  We are looking forward to posting another birth story Q&A along with video on Friday.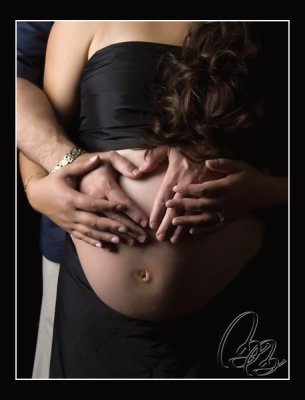 In lieu of class notes, I thought I would write about letting love guide our daily walk as parents. Looking at the life of our children, their very existence is due to an act of love by two people who feel love towards each other.  It follows then, that being formed by love, children should also be raised in love.  

 


Their safety and security is increased with the constant reminder that they are wanted, loved and treasured.  I know many people have found the books in The 5 Love Languages series by Gary Chapman very enlightening.  They were invaluable to me when I was working with adults, and now that I am managing a family, I find myself referring to them again.  The other series I have explored is Parenting With Love and Logic by Foster Cline and Jim Fey.  Our chiropractor makes these available in his office, and the tidbits I read when we are waiting have been gems.

 


There is so much turmoil in the news these days, and if it's unsettling to me as an adult, I can't begin to imagine what our children hear and process.  In times like these, I believe it's important to reinforce the things that are not going to change for our children.  Our love for them, our ties with family, their daily routines can all be sources of stability for them.

 


The most important lesson I have learned as a parent is to listen.  Lecturing our children, or talking over the news stories doesn't teach them very much.  If instead we ask questions, listen to what they understand, and then use lessons and play to fill in the gaps, we can go a lot further to ease their minds and their worries than if we just assume that they see the world the same way we do.

 


Living Love is a philosophy by which we ask ourselves, "Does this action or do these words convey love?"  One of my grandmothers shared this concept with me, and it was an awakening in my daily walk.  (Thank goodness she taught me about this when our oldest was a baby!)  If we can operate from a place of Living Love as we parent, then we can ensure that whether we are playing, teaching or correcting, it is being done with the intention to foster love and security in our children. 

 


It's easy to love during play and teaching time.  It's easy to love when you are doing the basics, like evaluating whether children are acting out because they are hungry, angry, lonely or tired (also known as HALT) and addressing those needs to get a day back on track.  Most parents want to address their children's needs, and by answering those needs, they demonstrate love to their children.




What challenges me is loving through correction when our children deliberately and knowingly misbehave.  It's easy to threaten and bribe our children.  It takes time to tell them calmly why their behavior is unacceptable or hurtful to others, to ask them to think of alternative behaviors or ways to express their feelings, jointly think of consequences if they don't change their actions, and then follow through.  I also try to remember to tell them I am correcting them because I love them and I want to make sure they learn good behavior and how to make choices.

 


With small children (12 months – 2 years), I "trade" in time with mom.  Our children were not reasoning before two years of age, so going through the above exercise is ridiculous.  Instead, we use the playpen as "time out".  I tell our youngest that his actions hurt, and he needs to spend time alone as a consequence.  I tell him I love him and I want him to learn not to hit, or bite, etc., his siblings; and he will get to play again after 1 minute of think time.  Since he doesn't want to be away from us, the message eventually gets through.

 


With our older children (2 years+), the behavior exercise can work.  Do I do it all the time?  Of course not – I am tired some days, or in a rush – and then I regret harsh words and yelling.  Then I must own up to my own bad behavior by apologizing to our children and asking for their forgiveness.  The point is that by asking for forgiveness, I am admitting I am wrong and that I did not act from love when I was yelling or threatening.




An application from our Bradley Method® classes: use positive communication.  We learned about asking questions when we were students, and now we teach people how to use questions that are open-ended to gather information and come to a common understanding with their care team.  In our parenting, this only works with our six-year old right now.  Questions such as, "Can you tell me why you want to do that?  What benefits do you expect?  Is there anything else you can think of that would get you the same results?" all work to help us get to a common understanding.

 


Another way to correct when I am in a rush is to use humor.  I learned this from my husband – he is great at using distraction instead of punishment.  When I am rested, I remember to do this and it works really well.  I make up a silly song, or use a silly voice, and ask the kids to change their behavior because I need their help.  This results in a lot of laughter, and usually they change their behavior because they have been distracted.  Even if we aren't always on time, at least this way we have had fun getting to our destination.  One of our favorite songs was created on a day when I was doing dishes and the kids were getting tired of waiting for me, and were therefore wreaking havoc in the kitchen.  By making up our song, it stopped their boredom and got them clapping and laughing.

 


I know I have frustrated people that believe the Biblical adage, "Spare the rod, spoil the child."  I don't think that the rod has to be literal.  I see my "rod" as the consequences.  I heard one mom say it this way: You "trade" in whatever the child treasures the most – what would they notice the most if it is taken away, what "treasure" or activity would motivate them to behave in the way you and your partner want them to learn?

 


As with all planning, it is important to think for the long term.  Are we equipping our children to make good choices?  Are we preparing them to face the world when we are no longer by their side every waking moment?  If all we teach them is to conform their behavior to our expectations, we are setting them up to rebel.  If instead we teach them to think for themselves and realize that each action has a consequence, good or bad, then we are setting them up to be independent human beings that will choose the path for their lives.

 


So back to a daily walk in love – our family believes in God and in Jesus' sacrifice for us.  That is the ultimate source of life and love for us.  Whatever your love source is, I encourage you to draw on it daily and enrich yourself.  Then, share that love with the people around you: be it your partner, your children, your co-workers, the stranger with whom you share a genuine, heart-felt smile.  If love would truly make the world go around, it would change the news-cycle forever.  That would be awesome!




Disclaimer:

The material included on this site is for informational purposes only.

It is not intended nor implied to be a substitute for professional medical advice. The reader should always consult her or his healthcare provider to determine the appropriateness of the information for their own situation. This blog contains information about our classes available in Chandler, AZ and Payson, AZ and is not the official website of The Bradley Method®. The views contained on this blog do not necessarily reflect those of The Bradley Method® or the American Academy of Husband-Coached Childbirth®.




Categories: Parenting, The Bradley Method®

0

/