Shopping Cart
Your Cart is Empty
There was an error with PayPal
Click here to try again
Thank you for your business!
You should be receiving an order confirmation from Paypal shortly.
Exit Shopping Cart
...celebrating every swee​t pea their birth
| | |
| --- | --- |
| Posted on March 16, 2011 at 1:42 AM | |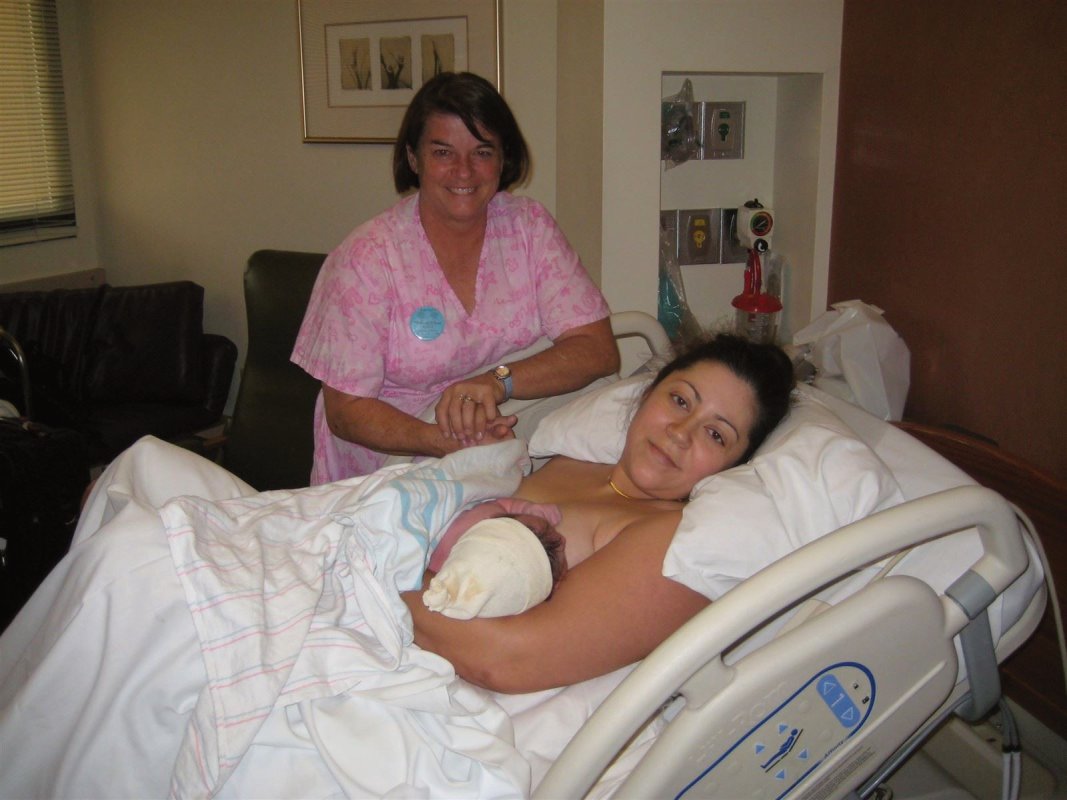 I am going to share about doulas today.  I apologize for the late posting.  It has been a marathon week already - and it's only Tuesday :)
Last night our class focus was on nutrition and how important it is for both mom and baby to be well-nourished.  Since today's post is going to be about one of the questions that our students had after class was over, I am going to direct you to Dr. Brewer's website for more information on nutrition in pregnancy:
If you have any specific nutrition questions, concerns or questions, please feel free to write me and suggest a specific nutrition topic you would like to read more about.
There were two questions that I found interesting that came up after class.
If we have great nutrition throughout the rest of the pregnancy and have a healthy mom and healthy baby going into the hospital, why do we need a doctor?  Wouldn't we be fine with a midwife?
 


  2. Since we are taking these classes and our husbands are learning to

      coach us, should we have, or do we need, a doula, too?

 


The first question is going to require a little research so that I can fulfill my role as a Bradley Method® teacher and provide information for you to use as a starting point for more research, rather than offer my strong opinion on the matter.

 


I am going to answer the second question as today's blog post, by sharing some of the birth stories our students have shared with us over the last year.

 


First of all, what is a doula?  A doula is person that is knowledgeable about birth through their own experience and/or observation and participation in other births, they have experience with a variety of pain management techniques, and they have at least a basic knowledge of the interventions and augmentations that can be used in labor.  They specialize in supporting a couple through their birth experience.  From our own experience, I would say a good doula knows that her place is to support the couple, and do everything in her ability to make sure their birth plan is followed, all while playing in the wings and staying off center stage.

 


As in all professions, doulas vary in their abilities.  It is a good idea to interview several since they are going to be sharing a very intimate moment in the life of your family.  Find one that has an experience level you are comfortable with in regards to the variety of births they have attended and their comfort with medical jargon, and one that has a similar, if not the same, philosophy about birth as Mom and Coach.  You also need to know if they will speak to your care provider on your behalf during labor, or if they want you to be the only contact person with your care team.

 


Our two students that had completely natural, intervention-free, uncomplicated births within the last year had a support team that helped Mom and Coach in the hospital.  Interestingly, both Coaches said that they could not have been the coaches they were for their wives without that support.  For both of these coaches, their mother-in-law (MIL) served as a doula: the coaches had a loving support person with them that was aware of their desires for a natural birth, and they had a vested interest in having the couple work together as a team.

 


The first family had a coach-by-accident situation, where MIL drove them to the hospital, and she never went home.  She was interested in making sure her daughter was okay, and when it became apparent that Coach was not going to leave her side, she was ready and willing to step in to find staff when needed, get ice, get water, give Coach a break as needed so that Mom was never alone.  When we went to see new family in the hospital, one of the first things Coach shared with us as we were admiring their beautiful child was that he couldn't have done it without his MIL.  And she was equally effusive about her son-in-law.  She couldn't believe how much he knew about birth, how supportive he was of her daughter, how tender and calm he had been through the whole process.

 


The second family had an intentional Assistant Coach scenario.  They took us at our word: in the very first class of a series, we tell our students that they are welcome to bring any assistant coaches or doulas to class with them free of charge in order to ensure that they are going to have the birth experience they want for their baby.  This family brought in four different family members who were interested in being at the birth, all at varying degrees of participation, but wanting to participate nonetheless.  All the family members got to sit in for one or two classes and participate in the evening's labor rehearsal. 

 


This family's plan was to move from their home to the MIL's house when it looked like labor was progressing past early first stage so that they were halfway to the hospital.  The plan was to get into more active labor at MIL's house, and then make the last transfer to the hospital when contractions were four minutes apart or less, and they had this pattern established for an hour. 

 


Well, everything went according to plan and according to Coach, they, "had a perfect Bradley birth, no problems at all.  Our birth story will be kinda boring…"  When we heard their birth story in the hospital, Coach conveyed the same feelings as the previous Coach, he couldn't have done it without the extra pair of hands and the emotional support provided by his mother-in-law.

 


My last birth story to relate you can also see and hear for yourself.  Cody and Olivia were sure that they wanted to have the birth experience just the two of them.  Although they did have a vaginal epidural-free birth, they ended up with some interventions and felt that they could have benefited from an assistant coach.  After the fact, they agree that the one thing they will definitely do differently the next time is to hire a doula that can support Cody and among other things, give Cody a bathroom break when he needs one!  You can see their perspective here:

 


We chose to have doulas at all three of our births.  With our first pregnancy, Bruss was traveling so much and missed almost half of the classes we attended.  We had started late in our pregnancy, so we only attended nine classes out of the

twelve week series

.  When he was absent, my aunt came with me so that she could be my labor support if Bruss was stuck out of town when labor started and/or our baby was born.  We figured our best chance of having the birth we wanted was to hire someone who was experienced and knowledgeable about the Bradley Method® to be our extra pair of hands.  Our prayers were answered and we were able to find another Bradley Method® teacher who also did doula work.  We looked at her fee as an "insurance policy" that we were going to have the natural birth we wanted.

 


We had such a great experience with our doula – she was everything we expected and more: she lent a calming presence to us as first-time parents; she would listen to the medical information relayed by the staff, ask us what we heard, and then clarify or fill in the gaps to enlarge our understanding of the situation.  And she did it all while letting Bruss play the leading role in our birth.

 


We had such a wonderful experience, that we invited her to be part of our second birth.  Even though we did take a complete Bradley class with that pregnancy, and Bruss was able to attend 11 of the 12 classes, we still wanted the "natural birth insurance policy" in the hospital setting.  Once again, she provided the objective eye we wanted and the support we needed as labor intensified and we had our perfect Bradley birth.

 


With our

third labor

, we found ourselves grateful to have the assistance of one doula and one very dear friend throughout the course of a 46-hour labor.  So it goes to show that even experienced natural birth couples need a helping hand, in our case two sets of helping hands.

 


The choice to have a doula is a personal one, and each couple needs to weigh the expected benefits versus the fee for service.  Whether you are having a hospital birth or a home birth, your care team is primarily concerned about the mom and the baby, and they usually wait to get involved until labor is in the late stages, whereas a doula gets involved whenever the couple feels the need to call them to come to the labor.  In both settings, the Coach would benefit from having someone who could "coach The Coach".

 


I hope that our student's stories and our own will offer some perspectives on how a doula can benefit a laboring couple.  In any decision, weigh your particular needs and concerns before you make any decisions.  As always I invite you to leave a comment and let me know how a doula helped you in your labor.  If you have any questions or concerns, feel free to share those, too.




Disclaimer:

The material included on this site is for informational purposes only.

It is not intended nor implied to be a substitute for professional medical advice. The reader should always consult her or his healthcare provider to determine the appropriateness of the information for their own situation. This blog contains information about our classes available in Chandler, AZ and Payson, AZ and is not the official website of The Bradley Method®. The views contained on this blog do not necessarily reflect those of The Bradley Method® or the American Academy of Husband-Coached Childbirth®.










Categories: Birth plans, Bradley Method® outcome, Doulas

0

/