...celebrating every swee​t pea their birth
| | |
| --- | --- |
| Posted on May 27, 2016 at 8:54 AM | |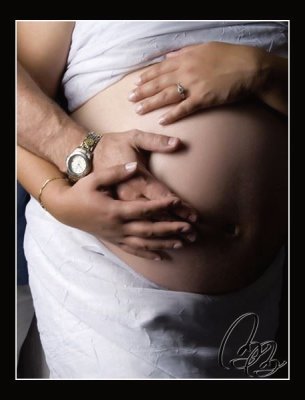 Originally posted Fall 2011 - sharing today since some of our Spring 2016 mamas are starting to approach their EDD's)
So your estimated due date is approaching...or maybe it has passed.  Those little ones we are carrying are happily ensconced in their warm, loving homes.  To us "carriers", it feels like we have been pregnant forever!!
I remember that feeling very well.  We have always had the good fortune of having our babies before our due date.  I am mentally preparing for this baby to be the one that teaches us how to wait...and since we are not planning to have any more children after this, reminding myself to treasure every moment of the pregnancy...I'll get back to you on that after our baby is born. (Our youngest was born at 38 weeks - got lucky again!)
As a reminder, if you are a first-time mom, there was a Harvard study published in the June 1990 edition of the medical journal Obstetrics & Gynecology that demonstrated that we are probably not allowing enough time when estimating due dates (
read more
).  We give a copy of this article to our students on the first evening of class.  It is a retrospective evaluation of pregnancies between April 1, 1983 and March 31, 1984.
The conclusion of that study was that the median estimated due date for primiparas (first-time mothers) should be 8 days later than Naegele's rule (the 40 week date used to estimate due dates - it's been around since 1830), and that multiparas should have an estimated due date that was 3 days later than Naegele's rule.  Per their study, if you are 41 weeks as a first-time mother, your baby might just be arriving to the point when he or she is ready to be born.
For some of us, it is hard to be in the last two weeks before your due date, wondering when labor is going to start.  If you are personally tired of being pregnant, it is hard to remember that every day your baby is inside your womb is a day he or she needs to finish their preparation for "life on the outside".  Because you are big, hot and uncomfortable, and you are ready to be done!!  I cannot even imagine what it's like to go past your estimated due date and then have people you know constantly asking, "Is the baby here yet?"  or, "Have you had that baby yet?"  
At that point, you might as well get a t-shirt made that says "Obviously STILL Pregnant".  If your family and friends are constantly calling to check on you, you could screen your calls.  Change your phone message to say "Still pregnant - don't call me, I'll call you!  Leave me a message if you are calling about something else."
All kidding aside, here are some ideas that have been shared on our Facebook page that I hope will help you pass the time as you wait for your baby to arrive safely into your loving arms.
From a Series 2 Coach:
"[We] Reviewed Bradley® material, continued to think about our own birth plan and contingencies, continued to exercise (Kegel), and practiced relaxation techniques. Bags packed, gas tank filled, friends/family/support group info programmed into phone, phone charger? We also enjoyed the peaceful time we shared as a couple and thought about our soon to be family of 3. Slept a bunch too. Ahhhhh..... sleep."
From a reader in Phoenix, AZ:
"My confession: I had gathered supplies to bake birth-day cupcakes during early labor. At about 10 days past ''due date,'' I caved in, baked the cupcakes, and ate them! Our son arrived two days later. Despite our Bradley® training, I was a bit impatient and I definitely learned my lesson!"
From one of our Bradley® teachers:
"The other kids kept me busy. Eating out is always a help."
From moms in our Series 2 and Series 4:
"Retail therapy!"
I know one of our students from our Spring Series 5 is busy quilting a blanket while she waits for her labor to start - they are already "past due" their estimated due date by seven days.
To piggyback on the advice from our Series 2 Coach, it is vitally important that you keep up with your exercise and relaxation practice.  Exercise is important to keep your stamina and your energy up, as well as keep your circulation going.  Some moms experience swelling in the last weeks of pregnancy.  Doing regular cardiovascular exercise will make sure that things are circulating through your body as needed.  The pregnancy exercises will continue to keep you in good shape for your athletic event, whether you have a "sprint" or a "marathon" birth.  
It has been proven that exercise also produce endorphins.  These "good guys" will be a great asset to you if you are feeling a little cranky about being uncomfortable.  Anything you can do to stay positive will help you have a better labor.
Relaxation practice is another key for coping with an approaching or passing due date.  It helps both mom and coach increase in their confidence to manage their natural labor.  If mom knows that coach knows what they are doing, it will help her achieve deeper relaxation to manage the discomforts of labor.  If coach knows they know what they are doing, they are confident and unwavering in their support.  
Relaxation practice also helps keep mom's blood pressure lower.  If you go past your due date, your blood pressure will be monitored every visit.  The better your reading, the less likely you are to be pressured to "do a little something to speed things along" or schedule an induction.
I spent the last two weeks of our first pregnancy preparing Puma's pregnancy scrapbook.  The attention to detail and the loving touches made the time worthwhile.  To date, she is the only one with a real book - that was the last time I have made the time to work on one.  The rest of the kiddos have their items gathered and labeled...one of these days there will be time again.  
If you have older children, I find it's important to spend one-on-one time with them, too, wherever you are in respect to your due date.  I do have virtual albums made for each of the kiddos - they are a great help as we prepare to welcome our fourth child.  I use our special time to look at their pictures with them, tell them their birth story, and remind them that they were once babies, too.  
The albums show their birth and their first year in our family.  The pictures show them how we took care of them, and we can relate how we will be doing things for the new baby.  You can also remind them that you will always love them despite the fact it will seem like you are spending most your time with the new baby.  It may feel like the baby is going to be a baby forever - showing them the pictures of their quick progression may help demonstrate that this time will pass and soon they will have more of your attention again.  "Banking" some special time with them now may help decrease the jealousy after baby arrives.
I would also suggest making time with your spouse.  Create special date nights for just the two of you, for it will be the last time you are just the two of you, or "the parents of # children."  This is a time you can spend talking about the plans for your birth, your hopes and dreams for your children, and reminiscing about the days you fell in love.  Although it will feel like there is less "couple time" after your baby is born, I hope that you will be as blessed as we are with the birth.  Inexplicably, we are more and more in love with each other after each birth when it seems like we just couldn't love each other any more than the overabundance of love we felt already.
Have you documented your pregnancy yet?  Make time to have a belly-cast done, or have some pregnancy pictures taken.  You can share some laughs with the person doing your belly cast.  Find a fun place to take pregnancy photos - maybe a botanical garden, the zoo, a historical building.  Not only will you have a good day trip, but your child will have some great stories to hear some day when you tell them about the pictures.
If you are artistic, you can dedicate some time to writing, painting or drawing.  You can dedicate your art to the new baby, or explore your feelings about your pregnancy through your art.  These pieces will probably become treasured keepsakes to your children.
If you are so inclined, you can also sew, knit, or crochet a blanket or baby clothes.  Older siblings might enjoy having an item of clothing or outfit made out of the same fabric or yarn to show that they are all going to be part of the family now.  Just wear your "STILL Pregnant" t-shirt when you go to the fabric store!  It has been my experience that the ladies at the fabric counter love to chat up pregnant customers.
Best wishes to you if you are near or past your due date.  Please feel free to drop me a line at
[email protected]
if you would like us to pray for you.
Disclaimer:
The material included on this site is for informational purposes only.
It is not intended nor implied to be a substitute for professional medical advice. The reader should always consult her or his healthcare provider to determine the appropriateness of the information for their own situation. This blog contains information about our classes available in Chandler, AZ and Payson, AZ and is not the official website of The Bradley Method®. The views contained on this blog do not necessarily reflect those of The Bradley Method® or the American Academy of Husband-Coached Childbirth®.
Reference:
Harvard Study: Obstetrics & Gynecology, Vol. 75, No. 6, June 1990, pgs 929-932
Categories: Coaches, Due Date, Exercise, Past due date, Pregnancy, Swelling in Pregnancy, The Bradley Method®
/