...celebrating every swee​t pea their birth
| | |
| --- | --- |
| Posted on July 12, 2011 at 10:00 AM | |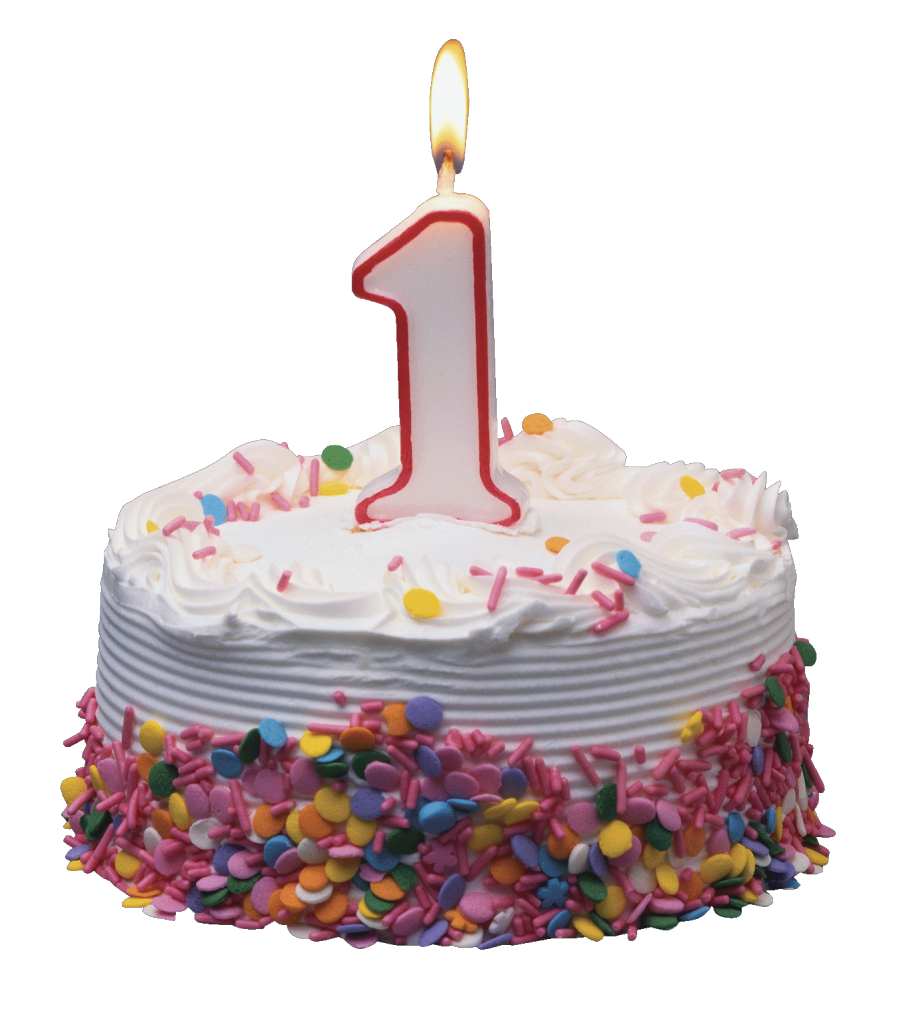 We just had the privilege of attending our first "First Birthday Party" for one of the babies that was born to students from our first Bradley Method® class series.  She was also the first baby born in our career as Bradley Method® instructors - it was so fun to be part of the festivities!
While we were there, one of the other moms from their class mentioned that they were already trying for baby number two.  Which prompted Bruss to suggest that I write a post about things to consider when you are adding to your family.  I would add that this list is probably applicable whether you are thinking about or planning for your first child or additional children.  Thank you to my fellow Bradley® instructors Victoria Calleja, Lisa Pearson and Rachel Davis for helping me round out my list for today!
Money, money, money.
The first and most crucial question is can you afford to have a child, or an additional child, right now given your current financial situation?  I'm not talking about are you and your partner living your dream life yet, or close to what you imagine is perfect.  Sometimes people do that and wait so long that they are unable to have the family they want, even with the myriad of fertility treatments that are available.  I am talking about, can you comfortably support a growing family without having to add an extra job or extra shifts to your current work situation?  A baby is not a short term commitment - they belong to you for a lifetime, and yours will be the exclusive bank account that bankrolls their expenses for at least the first 18-22 years of their life.  Here are some of the costs associated with starting or growing, a family...
Medical Costs of Pregnancy Care:
Most care providers work under a "universal" plan, which means that you pay one fee that includes all your pre-natal care after the pregnancy confirmation visit until the time your baby is delivered.  If your care provider is a traditional OB/GYN, your insurance company will probably cover the fee, no questions asked.  You will probably pay a co-pay for a percentage of that total cost.  The percentage of that cost you will bear depends on the type of insurance coverage you or your partner has.  
If you choose a home birth or birth center birth, you may be paying more out of pocket, although the cost of care is less.  Expenses in this case include midwifery care and/or the care providers at the birth center and delivery. 
Our midwives
also include four postpartum visits in their fee.  Again, depending on which insurance carrier you have and their contract with you or your employer, the cost of non-traditional care may or may not be covered.  In addition, there are co-pays if you opt for or are "supposed to have" blood tests, pregnancy screenings and genetic screening or genetic testing.  You may have costs involved for any ultrasounds - "it depends on your insurance plan".  
A couple of other "medical" costs to factor in are the cost of pre-natal supplements and doula care.  Pre-natals vary in cost depending on whether you buy name brand, generic or prescription supplements.  There are also a variety of herbal supplements and teas that you may want to consider for use through pregnancy and labor.
We encourage students to budget for a doula based on our great experience with doula care.  Continuous doula care has been shown to have the following potential benefits according to research studies:  reduced stress and anxiety in mother/partner, shorter labor with fewer complications, reduced need for interventions (epidural, vacuum extraction, forceps), reduced C-section rate, increased positive feelings about your birth experience, decreased incidence of postpartum depression, better success with breastfeeding the newborn and a stronger relationship with her partner.  Our experience has been that is well worth the investment, especially if you are planning a hospital birth.
Non-Medical Pregnancy Costs:
How about non-medical costs you might incur before your baby arrives?  You will have to invest in maternity clothes at some point - you can always save money by shopping re-sale stores or doing an exchange with a friend who isn't pregnant at the moment.
Keeping in mind that mom is growing a whole new person - it is worth evaluating your grocery habits.  Nutritious and whole food for mom, organic when possible, are the best way you can lower the risk of complications with pregnancy and labor and have a healthy outcome for mom and baby.  Nutrition is the one thing we can completely control and have a positive impact on our pregnancy and our child's physical profile for the rest of their lives. (
read more
)
When it comes to getting ready for baby, there is a lot of "gear".  Thankfully, these costs are usually defrayed by the wonderful tradition of showering the new family with gifts before the blessed occasion.  At a minimum you will want to consider a good, safe car seat, a pack-n-play, a stroller, a diaper bag, baby layette (0-6 mo clothing, receiving blankets, burp cloths), some kind of baby carrier, a pediatric first-aid kit, a baby-safe bathtub.  Have you thought about doing disposable or cloth diapers?  If you know what you are going to do before your baby shower, you can include the necessary supplies on your registry.  
Here's a short list of add-ons: a baby monitor, nursing supplies (nursing covers, breast pads and breast cream), a nursing pillow, a nursing stool, breast pump, milk storage bags, bottles, bottle warmer, wipe warmer, pacifiers, baby clothes hamper, swaddle blankets, organizers, activity centers, activity chairs, a swing, nursery decor, a crib, a crib mattress, baby bedding, crib mobile, changing station, an armoire or dresser chest of drawers, a rocker/glider and a high chair.  
Depending on the depth of the circle of your family and friends, you may or may not complete your registry.  Bear the costs of completing your registry in mind as you budget for baby.  What do you think you really need, versus the things that you want but are not really necessary?  Are you willing to shop yard sales, resale or consignment to save money?
Another consideration is the expense of child-proofing your home.  At a minimum there are outlet covers to buy.  Depending on your space, you may need baby gates, bumper pads, rubber edge guards for hard corners.  Do you want to install toilet clamps to keep little hands out of the toilet?  The good news about child-proofing is that it can be done in stages.  You could add all the items to your registry and hope for the best with the knowledge that you can always budget for and build on child-proofing later as baby gets older and more mobile.
I almost forgot! Budget in tuition for an informative and comprehensive childbirth class!  The
Bradley Method®
covers many different topics about pregnancy, labor, childbirth and breastfeeding.  We strive to prepare moms and their coaches for the healthiest possible pregnancy and the foundation they need to make informed choices about their labor, birth and parenting.
Along with childbirth preparation classes, there are also other classes and services that are available to help you have an easier, more comfortable pregnancy: chiropractic care, prenatal massage, yoga classes, prenatal exercise programs or water aerobics classes.  Some you will need or want a professional for, others you can do through self-study to save money - just check in with your care provider before taking advantage of these classes or services.
Lastly, have you considered documenting your pregnancy?  Pregnancy photographers vary in price range.  I have also had students use high-quality cameras and have very nice pictures turn out - how much you spend depends on what exactly you want to capture and the quality of the prints you want.  There is also belly-casting, when someone makes a plaster-of-Paris cast of your pregnant torso.  You can read up and do this on your own, or you can pay an experienced belly caster with an artistic eye to create a piece of art you can proudly display on a wall.
Here is a list of costs to consider after your baby is born:
Placenta Encapsulation
- Benefits as per PBi (see link below): pills contains your own natural hormones, it is perfectly made for you, it balances your system, replenishes depleted iron, gives you more energy, lessens postnatal bleeding, has been shown to increase milk production, helps you have a happier postpartum period, hastens return of uterus to pre-pregnancy state, shown to be helpful during menopause.
Cord-blood Banking
From the National Cord Blood Banking site: "Cord blood offers a number of advantages to donors and transplant recipients. It is easy to collect, often more likely to provide a suitable match and is stored frozen, ready to use."  There are fee-for-service companies, as well as companies that store blood on a donation basis at no charge to you.  The trade-off there is that you have no guarantee that your baby's blood will be available should the need arise. (see links below)
Lactation Consultant
- A lactation consultant is a professional who can answer your questions about breastfeeding and help you overcome breastfeeding challenges. Prices vary based on their training, experience, and certification levels.  If you are serious about sticking with breastfeeding, hiring one to help you overcome any hurdles is a must.  On a budget?  Attend free La Leche League meetings.  You will receive reputable peer-to-peer help from trained La Leche League Leaders.  They are a group of volunteers who hold monthly meetings and also have a 24-hour helpline.  Know that if they feel something is out of their realm, they will refer you back to a professional lactation consultant.
Continued great nutrition for mom
- Especially if mom is going to be breastfeeding her/your newborn baby.  The better the mom's diet, the better nutrition she will supply for the baby that is going to double in size the first year alone, and continue to develop it's mental capabilities throughout the first year.  Mom will also want to continue with prenatal pills or some kind of vitamin and/or herbal program...all it takes is money!  Which brings me to... 
Take-home Pay
- If you are both working, do you need both your incomes to keep paying your bills?  If one parent wants to stay home to raise the child, do you have a good plan to make that possible?  Have you tried to live within your new, pared-down budget before you conceive?  How realistic did you and your partner find this budget?  If you can't make it work on a double-income or single-income, and you still feel like now is the "right time" to have a baby, is one of you willing to add the extra job or extra shift while the other one essentially becomes a single parent?  I have great respect for couples who make this decision and make it work - they are my heroes.  Every baby is a blessing and I take my hat off to parents who take this responsibility seriously.
Childcare
- if both parents continue to work, there has to be a provision for childcare in your budget.  You can plan on spending a minimum of $200/week in most areas here in Arizona.  It is best to find a reputable provider with whom you feel 1000% comfortable.  You will be leaving the care and nurturing of your most precious gift in their hands for the extent of time you drop them off, commute to work, complete your work day, and commute back to pick them up.
Clothing
- Your baby will be outgrowing their layette before you know it - some parents find themselves buying 18 mo. or 24 mo. clothing before Baby reaches their first birthday.  How about mom - will mom need a post-pregnancy size of "bottoms" clothing?  Then their are
nursing bras
and nursing "tops" if mom plans to breastfeed.  Again, you can save money by participating in a clothing swap group, or buying consignment or resale.
Medical Care
- If you are going to a traditional pediatrician, there is usually a "universal" coverage for the first year of visits and vaccines.  If you want to look for "green" care, there are  pediatric naturopaths.  We also start chiropractic care in infancy.  You can ask an alternative care provider if they offer "family plans" that would make regular visits affordable if they don't take insurance coverage.
Entertainment
- Museums, zoo, and field trips usually cost money.  Some establishments offer a Free Day every month, or maybe it's a "free" period of time during the day.  Looking for more "free"?  Libraries and hospitals are also a great source for free educational programs.  I also found a great resource here in the Phoenix area that helps me find free or low-cost activities to enrich our children's world!  Check out Active Moms Magazine (see link below) - they have both a print and digital version that is published on a monthly basis.  They provide listings for family-friendly things to do on every day of the month.
Transportation
- Will you be needing a larger car?  If yes, how will you pay for it?  Can you pay cash or will you have to finance it and add another bill to your list of monthly outlays?
As your children grow, they will continue to factor into your family budget for things like:
Extended Travel, College fund, Furniture for their big-kid rooms, Groceries for growing children (teenage boys!!), Utilities for kiddos that are bathing and using household electricity everyday, Schooling expenses, Hobby, Sport and Team expenses...maybe you will eventually want a larger home or yard for your children to be able to spread out...
Since this post is already full of food-for-thought, I will wait for Friday to discuss considerations such as Child Spacing, Nursing Relationship, and Sibling Preparation as you add to your loving family.  Until then, break out your calculators and let me know how your baby prep is adding up!
Disclaimer:
The material included on this site is for informational purposes only.  It is not intended nor implied to be a substitute for professional medical advice. The reader should always consult her or his healthcare provider to determine the appropriateness of the information for their own situation. This blog contains information about our classes available in Chandler, AZ and Payson, AZ and is not the official website of The Bradley Method®. The views contained on this blog do not necessarily reflect those of The Bradley Method® or the American Academy of Husband-Coached Childbirth®.
References and Resources:
Doula Care
Placenta Encapsulation
Cord-blood Banking
Lactation Consultant
Active Moms Magazine
Cost Calculator for Raising a Child
Categories: Birth center, Birth place options, Breastfeeding, Breastfeeding support, Chiropractic Care, Doulas, Homebirth, Hospital Birth, Information Center, Midwife, Midwifery Care, Nursing and Maternity Bras, Parenting, Placenta Encapsulation, Planning for Baby, Pregnancy, Support Groups, The Bradley Method®, The Bradley Method® classes
/