...celebrating every swee​t pea their birth
| | |
| --- | --- |
| Posted on August 2, 2011 at 1:39 AM | |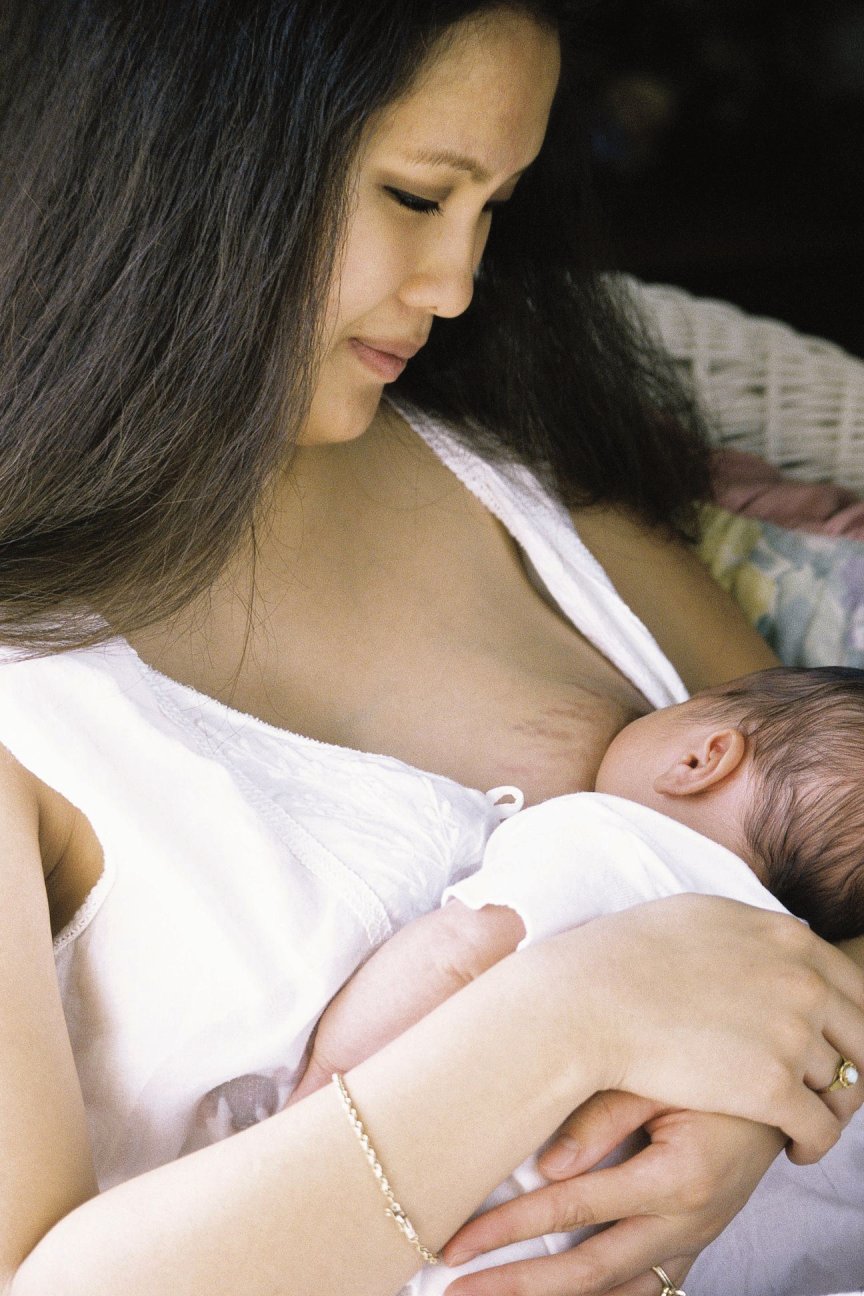 "This month is Breastfeeding Awareness Month.  The breastfeeding campaign, funded by the U.S. Department of Health and Human Services, hopes to empower women to commit to breastfeeding by highlighting new research showing that babies who are exclusively breastfed for six months are less likely to develop ear infections, diarrhea and respiratory illnesses, and may be less likely to develop childhood obesity."
     - FitPregnancy.com
In conjunction with Breastfeeding Awareness Month, I will be featuring breastfeeding links on our
Sweet Pea Births Facebook
page.  Please check it for updates on breastfeeding articles, classes, research, resources, information and promotions.
Today I want to share with you the ways we have found success in our endeavor to breastfeed our children.  I use "we" and "our" because the breastfeeding relationship between a mother and child is the most successful when the Coach is supportive and invested in the decision to breastfeed (see research link below). 
Although breastfeeding is a physiological behavior, like natural childbirth, it is a learned behavior.  Many of us played with baby dolls and bottles growing up as children; very few of us got to see how the mechanics of breastfeeding works.  If we had siblings that were breastfed, it is likely that we were too young to remember the specifics of what we observed, and unlikely that our mothers told us "how" they latched on for productive and painless breastfeeding.
I was fortunate to be old enough to witness my mom breastfeeding my brothers since I am 13 and 15 years older than they are.  I remember how sweet they looked snuggled up to her breast, and how fulfilling it was for her to nourish them.  My decision to breastfeed our own children was a very easy one to make.  Bruss also knew his sister breastfed his niece and nephew, so it wasn't a foreign concept to him, either.  Formula feeding was not an option that we seriously considered.
There are three factors that helped us succeed in our commitment to breastfeed our children:  
1.) The information we received on the benefits of breastfeeding.
2.) The commitment we made to feed our baby with the food that is designed just for them: human milk for human babies. 
3.) We learned how to breastfeed in public – this required a commitment at a different level – I had to get comfortable with being uncomfortable!!
Information
The first time we were exposed to the benefits of breastfeeding was in the Bradley Method® class we took with our first pregnancy.  The ones that appealed to us were: healthier mom, healthier baby, getting more sleep, the money saved, the portability and ease of travel with a baby, the opportunity for our child to have a higher IQ…the list is a long one.  See the links at the end of today's post for a couple of lists of benefits.
In addition to learning about the benefits in class, part of the homework for any Bradley Method® student is to attend at least one La Leche League meeting to learn about peer support.  As instructors we encourage our students to try and attend at least two meetings before the birth of their baby so that they are familiar with the leaders that are available to them for support before or after baby arrives.
We did our homework and attended a meeting together – there are several meetings in the area that are "Dad-welcome" meetings.  You can call the Leader and check in if you have any questions about bringing your Coach to a meeting.
When our daughter, Ysabella, arrived we started breastfeeding within an hour after she was born.  What we had learned through our Bradley classes but didn't insist on as first-time parents is that skin-to-skin contact is the most conducive to successful newborn breastfeeding.  We let the "baby nurse" whisk her away to do her newborn care while the doctor worked on me.  Once we were reunited, our doula helped us latch on for the first time and hence, we started to learn about the mechanics of breastfeeding.
Since then, we have insisted that we hold our children first – the nurse can come back later after we have done our bonding.  A newborn can find their way to the breast and latch on without any direction or encouragement.  It was so awesome to have our boys start nursing without hesitation within minutes of being born.
I had inverted nipples before I started nursing Ysabella, so our postpartum nurse suggested that we use nipple shields to encourage my nipples into the "correct" shape for breastfeeding.  They are not comfortable or attractive, and since then we have also learned that there is some controversy about their use.  Luckily, there was no lasting damage from using the shields during our hospital stay, and they did work to bring my nipples out in the right direction for Ysabella to nurse.
Commitment
What we weren't prepared for was the pain of engorgement, or the pain that was associated with latching on.  No one told us about the likelihood that the first 7-10 days of breastfeeding would be difficult, or how it might hurt along the path of learning to breastfeed properly.  It was so painful that I was brought to tears every time I nursed.  I made Bruss take all the formula samples out of the house to remove any temptation to take the easy way out.  Due to our experience, we are frank with our students about these possibilities, and along with that, we equip them with resources so that they can persevere through the initial challenges and develop the mutually beneficial breastfeeding relationship with their child.
Since our initial experience, we have learned that latching-on should not be painful.  Our chiropractor says, "Just because it is common doesn't mean it is normal."  As he likes to tell our students: breasts are a matched set – they are of similar size, shape and texture.  The milk coming out tastes the same – one side isn't chocolate and the other vanilla!  If your baby seems to prefer one side to another, or if breastfeeding is painful on only one side, consider having your baby checked by a pediatric chiropractor for subluxations that may have occurred during childbirth. 

Even with an un-medicated, uncomplicated vaginal birth, the tight squeeze through the vaginal canal may have pinched a nerve or changed the alignment of the spine.  This may cause your baby discomfort when they are placed in the breastfeeding position, causing them to latch improperly or to squirm in the opposite direction, thus giving the impression that they "don't like" to nurse on one side.
My easiest transition to full-time breastfeeding was with our third child, Bryan, who we had checked at 10 days old.  Dr. Ross checked him, did a minor adjustment, and voila, the pain in my left breast during latch-on never happened again!  To be clear, he does not adjust a child as he would an adult.  He uses a tool called "the activator" to do the adjusting.  Even with that tool, he puts his thumb between the tool and the baby so it is a very gentle process.  I will be sure to take pictures when he adjusts our newest arrival so that you can see what I am talking about. 
Going Public
The last factor of learning to breastfeed was getting comfortable nursing outside of our home.  We decided to nurse "on-demand" – when Ysabella was hungry, I responded to her cues by feeding her.  This being the case, it meant that if we were going to leave the house, I would probably have to feed her at some point before we made it back home.
Our Bradley Method® instructor suggested our first "tip" for public breastfeeding:  whenever I nursed in public and Bruss was with me, he would put his arm around me to show his support.  It was extremely comforting to have his physical touch as a demonstration and encouragement that it was okay to nurse and he was behind me 100%.
Nobody told us about the second aspect – how do you do it discreetly?  The first time I tried it was a disaster…how do you maneuver a blanket, a bra and a baby at the same time?  Luckily, I was with a friend who helped me hold a blanket up while I tried to open my nursing bra and get Ysabella into a good nursing position.  That same day, I observed another nursing mom wrap a corner of a blanket around her bra strap to hold it in place and then do all the rest of the maneuvering.  Since then, nursing covers have come onto the market – they are a handy little mother's helper if you are going to cover up!
I say "if" because I have become less and less inhibited with each child.  Do not mistake that for indiscretion – I still show less skin when I nurse in public than a lingerie model baring her breasts for the entire world to see in a mall window display.  What I have become comfortable with is the notion that my breasts were made for feeding, and there is no shame in allowing my child to nurse freely, without being uncomfortably hot underneath a blanket or cover.  I also feel that as a "lactivist", I can do my part to further the cause of breastfeeding and the recognition of it as "natural".  Hiding behind a cover to do what nature intended will not further the acceptance of the anatomical function of breasts for feeding.
I hope this inside view into a brief summary of our breastfeeding experience will help you find the path to your breastfeeding success.  Watching our children thrive on my milk during infancy and beyond is one of the most rewarding aspects of my motherhood.  I wish that same success and fulfillment to mothers everywhere.
Disclaimer: 

The material included on this site is for informational purposes only.  It is not intended nor implied to be a substitute for professional medical advice. The reader should always consult her or his healthcare provider to determine the appropriateness of the information for their own situation. This blog contains information about our classes available in Chandler, AZ and Payson, AZ and is not the official website of The Bradley Method®. The views contained on this blog do not necessarily reflect those of The Bradley Method® or the American Academy of Husband-Coached Childbirth®.
To Find a La Leche League Meeting
Phoenix Area
Worldwide
Benefits of Breastfeeding
Dr. Sears – Top to Bottom:
Compilation of Medical Studies:

Dads and Breastfeeding Support
Categories: Bradley® Coaches, Breastfeeding, Breastfeeding 101, Breastfeeding support, Doulas, Lactivist, Parenting, The Bradley Method®, The Bradley Method® classes
/