...celebrating every swee​t pea their birth
| | |
| --- | --- |
| Posted on August 23, 2011 at 1:23 PM | |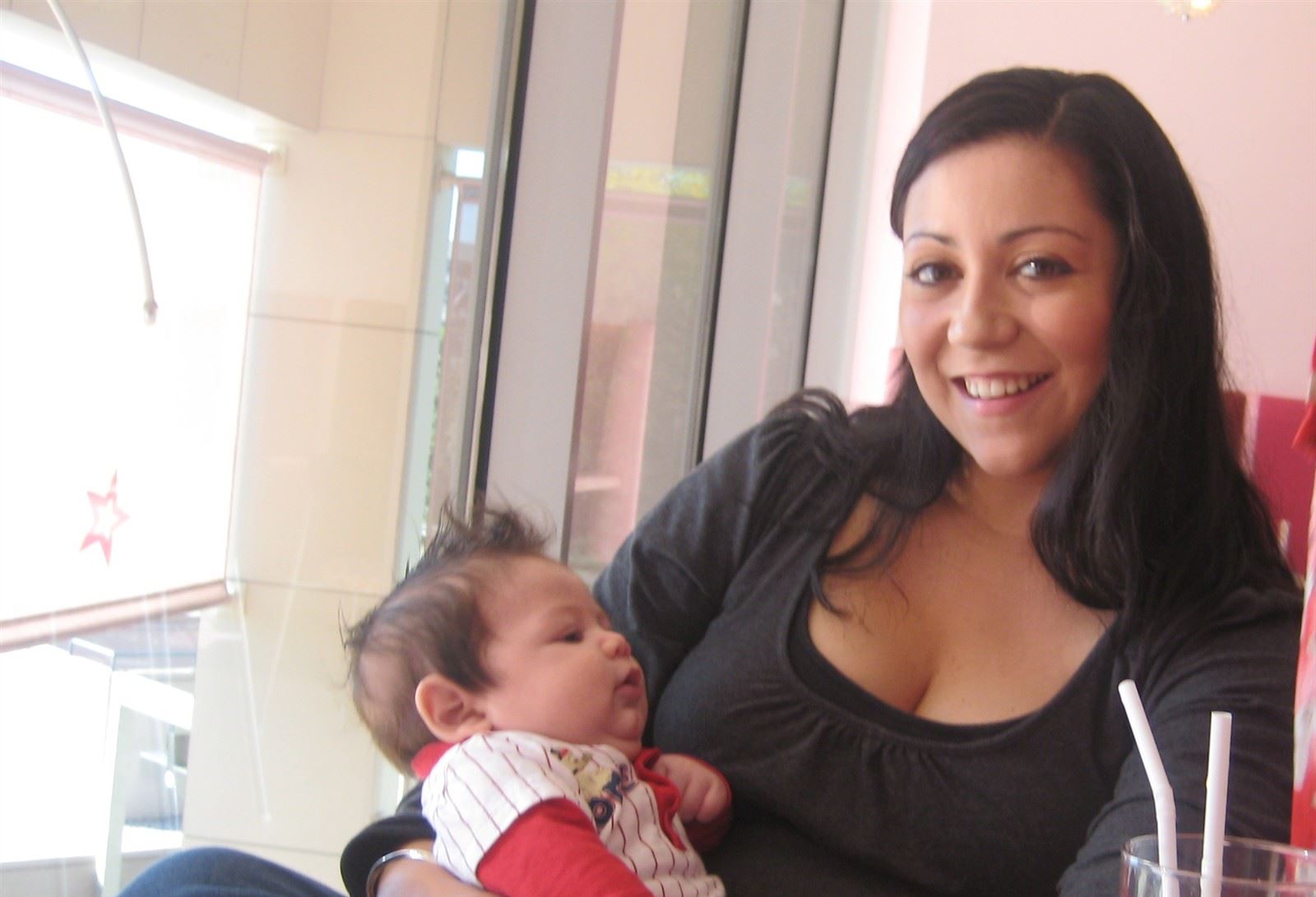 My personal evolution
Nursing in public ("NIP") with confidence is something that takes time and practice.  It also helps to have a supportive partner with you.  Bruss was always so helpful and encouraging.  In our days as first-time parents, he would sit next to me and hold the cover while I figured out how to access the breast and latch our baby.  He would sit right there throughout the nursing, chatting with me as if there was nothing abnormal about what I was doing.
Then the day arrived when we were out, just our baby and me, and our baby was hungry.  When that day came for the first time, I just dug deep within my reserves and told myself I could do it – and we did.
The apologist breastfeeding mom in me has disappeared.  As I mentioned in a
previous post
, I did everything possible to hide when I was breastfeeding Ysabella in public in an effort not to offend anyone around us.
Nursing Brussito was a little different because we hardly went out after his RSV scare.  I got very comfortable nursing uncovered since we hardly ever left the house and had very few visitors.  When we did have people over, I had to feed him uncovered since he was not used to hiding behind a cover; and he would fidget instead of nurse.  That led to finding secluded corners in public places so that I could nurse him uncovered without offending people.  I mostly used the cover to shield him from other people than I did to hide my nursing "parts".  The cover still went with us everywhere, mostly used for a blanket or a towel instead of a nursing cover.
Which led to a total transformation as I nursed Bryan.  We still used covers in his early months to keep people away from him before he was six months old.  As he got older and more interested in his surroundings, all the beautiful nursing covers my aunt had made me fell into disuse as I got more comfortable with nursing in public. 
I started getting brave and proudly breastfed our baby without a nursing cover when a bottle-feeding mom at our children's swim school got my ire up.  I figured if I could nurse at the swim school uncovered, I could nurse in other settings uncovered.  As I like to say now, I can nurse in public and show less skin than a lingerie model, or most models for that matter, who bare their skin in advertisements and storefront displays.
A friend of mine related one of my favorite anecdotes about breastfeeding.  It was the first time I realized that seeing and learning about breastfeeding normalizes the experience for children.  She never nursed her children, so they were fascinated by the fact that I nursed ours.  They got to see me nurse Brussito when we had play dates.  Much to the mom's embarrassment, they would peek under the nursing cover to see what was going on.  I would tell them that that I made milk for him, and they were seeing a baby drink the special food that I made just for him.  After a couple of months of seeing him nurse, they started nursing their baby dolls!  It really drove home the idea that if children (and people in general) see breastfeeding in action, then they begin to understand that it is normal and acceptable; and it is a behavior that children will repeat and hopefully carry over to their own children.
There is only one circumstance when I will still use a nursing cover: in church.  Even then I am resistant and want to push the boundary sometimes.  For goodness sakes, I think, the baby Jesus breastfed, and I know that Mary did not have a nursing cover.  I am guessing he got hungry when the shepherds and the wise men were visiting.  I don't know enough about Jewish culture to know if she would have excused herself and gone to another part of the stable…but I do know that he probably got to eat when he was hungry – there was no formula available back then!!  Out of respect for the fact that people in church may expect "modesty" I do try to be mindful that this might not be a good time to freak them out.
I have also realized through the course of writing posts and finding relevant links for Breastfeeding Awareness Month that when I nurse our next child, it is well and good to unashamedly and proudly feed her in front of our other children no matter what the setting.  Beyond that, I need to tell them and show them how breastfeeding works. 
Both of our older children loved to watch as I nursed Bryan, and I am sure that their interest will be piqued again as we welcome our newest Sweet Pea this fall.  As the opportunities present themselves, this time around I will show our older children how we latch, what good feeding looks like, and show them the difference between colostrum and established milk.
Not only will Ysabella have the opportunity to learn and hopefully remember some of the mechanics involved if and when she has her own children, but maybe our sons will be of some help when their partners want to feed their children.  If our sons have children, I can only imagine the look on our daughter-in-laws faces when our sons instruct them on how to breastfeed!
Disclaimer: 
The material included on this site is for informational purposes only.  It is not intended nor implied to be a substitute for professional medical advice. The reader should always consult her or his healthcare provider to determine the appropriateness of the information for their own situation. This blog contains information about our classes available in Chandler, AZ and Payson, AZ and is not the official website of The Bradley Method®. The views contained on this blog do not necessarily reflect those of The Bradley Method® or the American Academy of Husband-Coached Childbirth®.
Categories: Breastfeeding, Breastfeeding support, Coaches, Lactivist, NIP, Nursing In Public, Parenting
/