...celebrating every swee​t pea their birth
| | |
| --- | --- |
| Posted on October 11, 2011 at 11:39 AM | |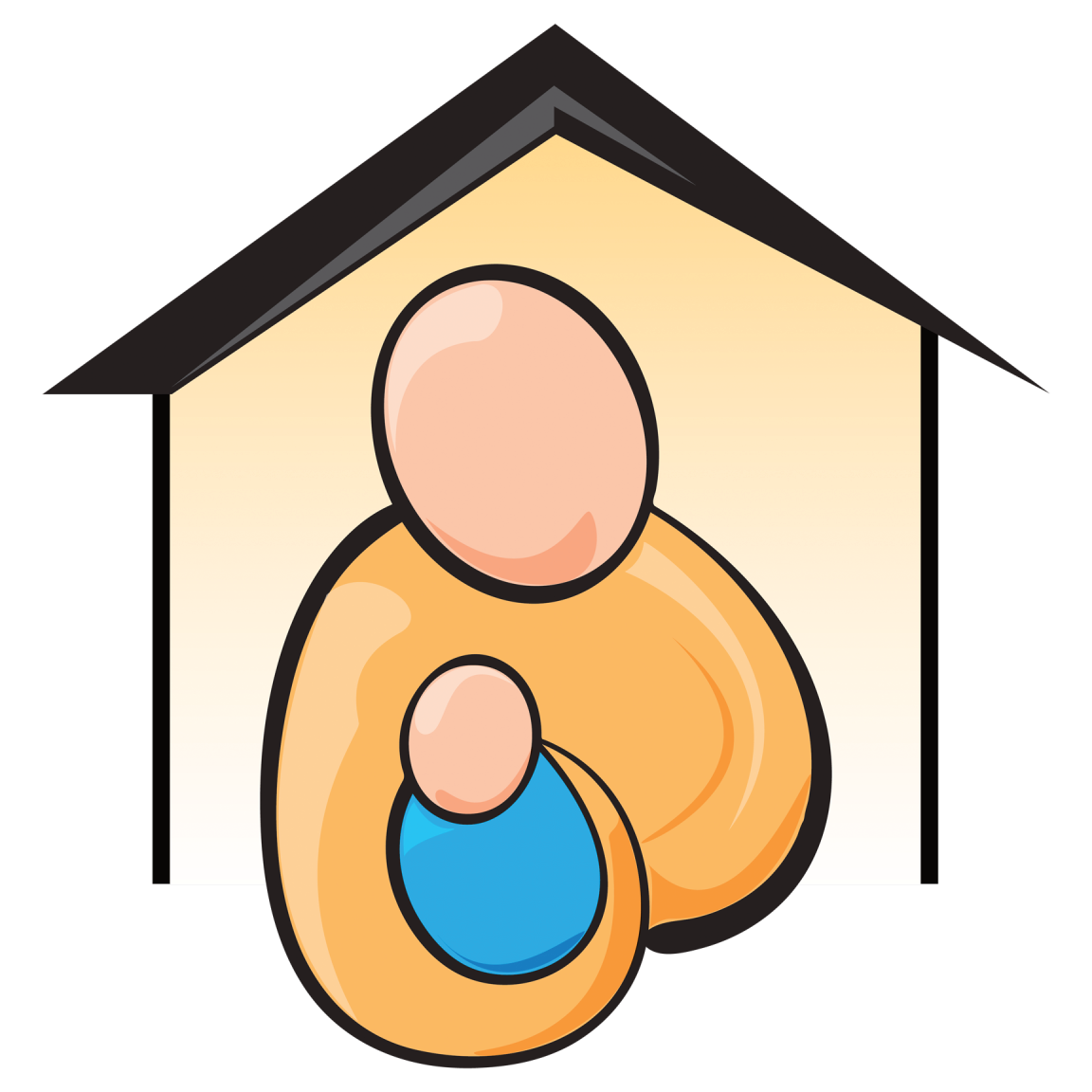 Our labor started around 5:00 am on Thursday morning (9/29/11).  I was running around trying to get Brussito's birthday breakfast table together, when I had a contraction that made me stop in my tracks and grab onto the edge of the bed.  The contractions kept coming throughout the morning.  Since my water had not broken yet, which is how our other three labors had started, Bruss and I decided it was best if I went back to bed to get some sleep.  We called our chiropractor, Dr. Ross, to see if he would come by for a home visit and help us evaluate what was going on.
Dr. Ross got to our home around 11:00 am.  I told him, "I'm having contractions, the dogs are acting like I'm in labor, the kids are feeling/acting funky – all signs are pointing towards that direction, but my water hasn't broken yet…what is going on?  Do we start making the calls to family, doula, photographer, midwives, or do we hold off?"
So Dr. Ross did a KST check on me, and adjusted a few places, and decided that since everything he adjusted for was centered around the cervix, that yes, I was probably in labor.  He told us that it wasn't likely to be today.  Maybe late night today or early morning hours Friday.  He told us to call him if we needed any more adjustments or KST checks.
He left me with the parting thought that having my bag of waters intact was actually a good thing.  (Yes, even Bradley® teachers need to be reminded of the basics!)  He reminded me that the intact waters would protect the baby and the extra pressure would help dilate my cervix without any additional work on my part.  I realized that for once, I might get to experience this benefit and hoped that meant we might really have a shorter labor this time.
At this point we called my Aunt Gloria who was on-call to come take care of our children, and our photographer who also has kiddos so that she could make arrangements for her family and start getting things ready to come over and document our birth.  We told them there was no rush since our labors are slow to start and my water had not broken yet. 
We also contacted our friend Andrea, who was on-call to doula for us if Bruss felt like he/we needed support through our birth.  When we first found out we were pregnant and started talking about labor, Bruss was thinking that he did not want a doula this time.  Since Andrea is "technically" our former teacher turned friend, he didn't feel like he would have a doula there, just help from a good friend.
So we went it alone for most of the day.  I tried to rest and relax as much as possible, and remember the Bradley® mantra, "Don't pay attention too soon," which means that parents should go about their day, eating, drinking and resting instead of timing contractions and getting worked up about their labor.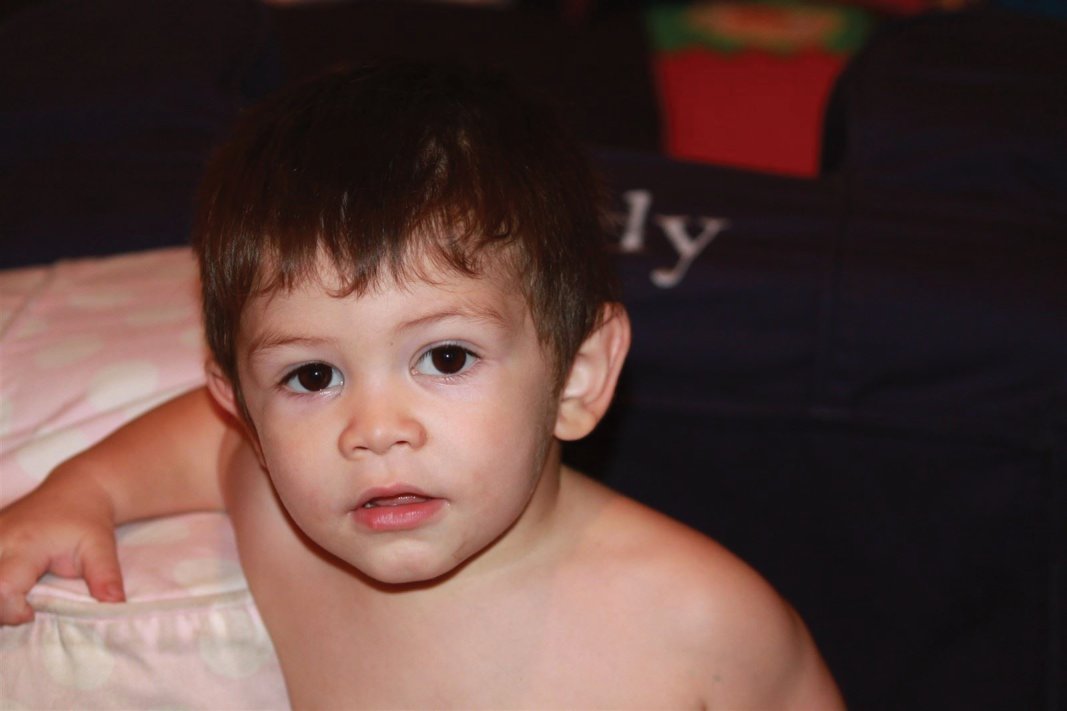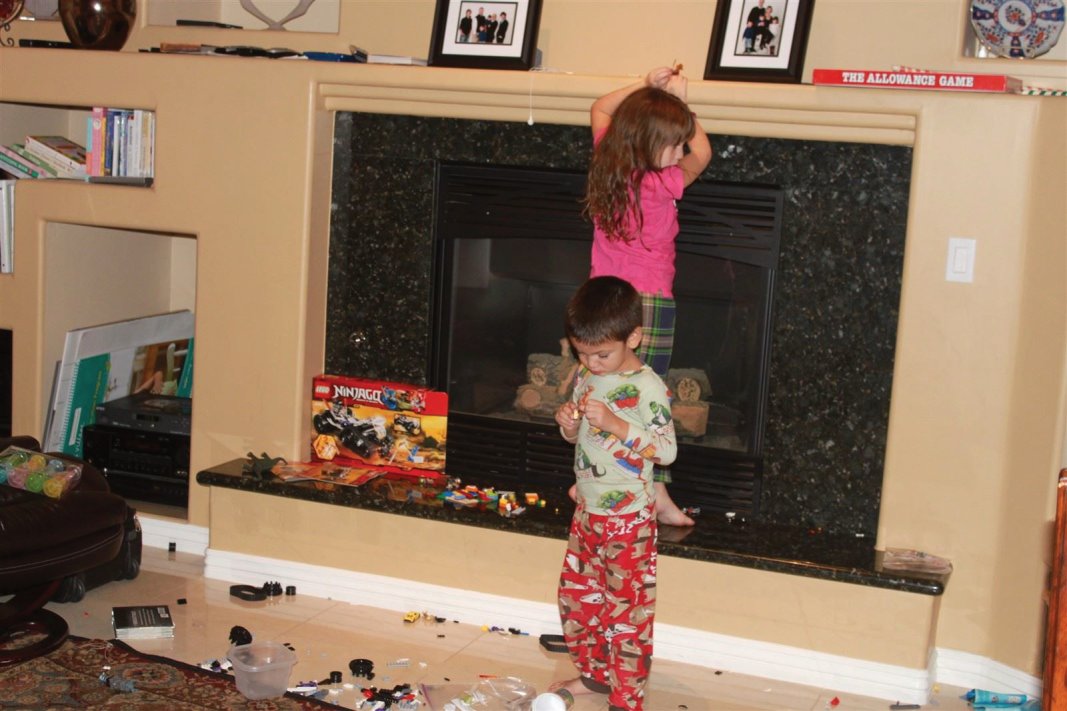 It was hard to let go and relax since my mind was on our three older kiddos.  I kept wondering, what are they doing?  Why is Bryan crying?  How is the house holding up?  Luckily, since it was Brussito's birthday, there were lots of new things to entertain them and overall, they did fine without our full attention.  Bruss split his time between me in our bedroom and our kiddos on the other side of the house.  I was in our room, trying to sleep and just accept that if this was labor, I needed to let go and relax instead of running around the house trying to get it in perfect order in anticipation of people starting to arrive.
The benefit of not having my water break yet was that I got to make food in early labor, something we encourage our Bradley® students to do when we teach class.  Why food?  So that they have goodies to take with them to their birthplace for the staff; or in our case, to have food at home for our midwife and her students.  I had all the fixings together to make our favorite crock-pot lasagna, and I actually got to prepare it!  The goal was to have enough for dinner and for the midwives to snack on when they came to our home – and this is one thing that went as planned!
After having a light lunch and making the lasagna, I went back to bed.  I did not feel like things were progressing as I had hoped, but then again, we know our labors are slow to start and quick to finish, so I figured we were fine and it was still possible we would be meeting our newest family member by Friday morning.
When my aunt finally arrived at 5:00 pm, Bruss and I decided to go for a turn around the neighborhood to see if we could get our labor going. Walking has been shown to speed labor as well as Pitocin, and it also helps avoid unnecessary pain by naturally opening the inlet of the pelvis to ease baby down.  We found that we our contractions got more regular as we walked – yeah!  This is what we wanted!!
We stopped back at home after our first walk to refill water and use the restroom.  I thought that maybe I had a high leak in the membranes, since I was getting a tiny little trickle of fluid – literally like a teardrop – with some of the contractions.  I couldn't tell if it was a high leak or just sweat…another "not knowing" emotional hill for me get over.  After our second walk, we actually noticed that contractions seemed to slow down, so we figured it was a good time to take a break and have dinner.  Bruss had not gotten any rest during the day between taking care of me and the kiddos, se we made the call to Andrea to come relieve him while he took a nap.  We also called the midwives to let them know that we were in early labor.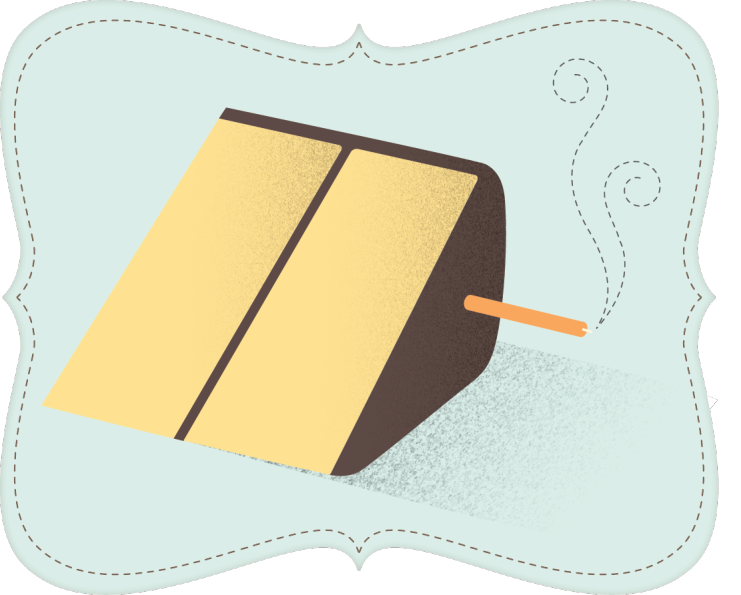 In the meantime, my aunt had made Brussito's birthday cake, and we all gathered around to sing Happy Birthday and eat cake.  The senior student at the midwifery practice returned our call and suggested that we go to bed and rest.  Andrea had arrived and suggested we take a walk before going to bed just to see if we might get labor going since I had rested most of the day.  Wanting to meet our baby, I went for the walk!!
So Andrea and I went on our walk with Brenda, our photographer.  Again, the first time around things seemed to progress; by the second time, things slowed down significantly.  Andrea commented that it looked like it was going to be another slow to start Bowman labor and that yes, indeed, it was time to go to bed and conserve energy.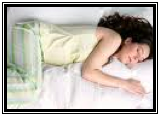 We got back to our house, and I went to bed frustrated.  Interestingly enough, I noticed that I had contractions when I was in side-lying position.  I was blown away – never before had we used the side-lying in our labors.  This was a new experience for me!
Although Dr. Bradley® recommends the side-lying or "sleep" position for active labor so that a mom can completely relax through the intense uterine activity, this had never appealed to me.  I am a mover – with our other labors, I had always been walking or squatting or stair climbing between contractions to progress, and then when a surge hit, we would stop, chant and relax through the contraction.
They were not so intense that I couldn't sleep, so Bruss came to bed with me so that he would be available if I needed him, my aunt got the kiddos to bed, Andrea went home, Brenda found a place to camp out, and the Bowman house settled down to sleep and wait.
At midnight, I got up to go to the restroom and, water works!  My water broke and we squished our way to the restroom.  There was no mistaking this gush – my water had officially broken.  And unlike our other labors, contractions started coming on right away, so we called our midwives to come over and evaluate mom and baby and see about our labor.
Andrea came over again and we started walking around "the track" in our backyard.  Bruss would call out the time as I had a contraction so I could know how long we had been having one, and Andrea would remind me to breathe through the contractions.  It started to feel good to squat and lean forward when we were having them.  They seemed to come on every three to five minutes.  And then some of them were back to back – and then they stopped again.
Our midwife Wendi Cleckner was the first one to arrive around 1:30 am.  When we went in for a potty break, she was already set up in the bedroom and she checked the baby with her Doptones monitor.  Lo and behold, she found that our baby's heart was nice and low, a little above the pubic bone.  This was another point of excitement for me.  With our hospital births, we always started with the heart tones being found a little below my belly button – this was good!  With her heart so low, I guessed she (the baby) was already down and applying pressure to open my cervix.
We went out for another walk around the track.  Again, the more we walked, the more labor slowed down.   Grr!!  Around 4:00 am, we decided it was time to go back to bed, and that Andrea would go home to see her family and get her girls off to school.  Brenda decided to stay since her trip home meant going to Glendale and back.  The midwives found places to camp out around our home and we…went back to bed.  I was starting to get discouraged.  It was clear that this baby was not arriving in the wee hours of this morning.
We slept a little longer.  Our next wake-up was around 7:00 am.  Despite having been asleep, I was having more contractions again.  Bruss had a quick breakfast, and I drank a mango smoothie.  We went back to our regular routine of walking – we just couldn't figure our why it had not gotten our labor jump started yet, and figured it was worth another try.  Since it was daylight, we walked around the perimeter of the backyard instead of just the loop around our pool. 
So we walked and talked.  We tried to figure out if there was anything physical, mental or emotional that we needed to deal with for our labor to progress.  We commented on the benefits of having a homebirth:  No IV's, no fetal monitoring that tied us to the bed for 20 minutes every hour, no vaginal exams, no nurses starting to fret that we were "failing to progress", no one talking to us about making decisions to augment our labor.  The only pressure was self-generated: I felt bad that all these people were sitting around waiting for our labor to do "something" so that they could do their job.
Friday progressed like Thursday: we would walk, get some contractions and then notice that labor slowed or stopped.  By 10:00 am, Bruss wanted to stay inside since it was getting hot, so we would sit on the birth ball in our bathroom and rock back and forth to imitate the hip action that walking produced, staying upright and trying to work with gravity to encourage labor to progress.  As labor stalled, we would lie down for another nap.  By 2:00 pm, I was emotionally spent.  The first set of tears came.  I was disappointed in my body.  We had been so hopeful that eliminating the hospital transfer would make for a smooth, progressive labor, and one that was shorter than 24 hours.  It was clearly not our lot to have a "butter birth" as they are known in the birth community.
So we went back to bed – again.  Again, we noticed that when we were in bed, the contractions became regular.  Bruss and I talked and agreed that clearly this baby was going to be another teaching moment for us, so that we could be better Bradley® teachers to our students.  We accepted that walking was not the key to her labor; this baby clearly preferred me to labor on my side.
We also noticed that the contractions would be most intense when we changed position.  When we got up to go the bathroom every 30 – 45 minutes, we would have a more intense contraction right by the bed.  When we got to the bathroom, I would have a couple of good contractions on the toilet.  Then they would stop, Bruss and I would clean up, and we would go back to side-lying position on our bed again.  And so we repeated this new cycle.
To be continued...check in on Friday for Part 2 and read about when we finally got to meet our baby!
Disclaimer:
The material included on this site is for informational purposes only.
It is not intended nor implied to be a substitute for professional medical advice. The reader should always consult her or his healthcare provider to determine the appropriateness of the information for their own situation. This blog contains information about our classes available in Chandler, AZ and Payson, AZ and is not the official website of The Bradley Method®. The views contained on this blog do not necessarily reflect those of The Bradley Method® or the American Academy of Husband-Coached Childbirth®.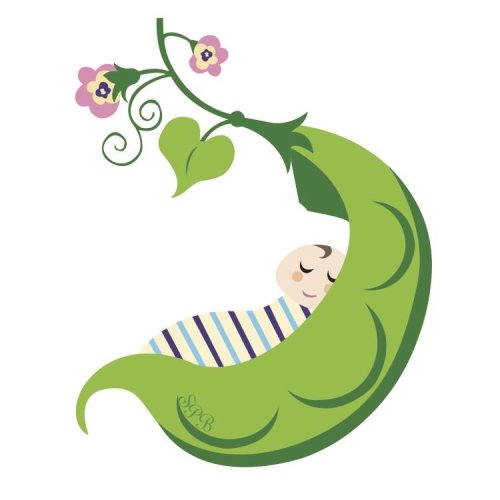 Now enrolling for our

Winter Series
December 5, 2011 through
February 20, 2012
Limited enrollment
Call us at
602-684-6567
or email us at
Categories: Birth place options, Birth Story, Bradley Method® outcome, Bradley® Coaches, Chiropractic Care, Coaches, Coaching, Drinking during labor, Eating during labor, First stage labor, Homebirth, Managing or coping with natural labor, Midwife, Midwifery Care, natural labor coping mechanisms, Natural labor coping techniques, Pain management, Pain management natural labor, The Bradley Method®, The Bradley Method® pain management
/