...celebrating every swee​t pea their birth
| | |
| --- | --- |
| Posted on November 15, 2011 at 12:19 PM | |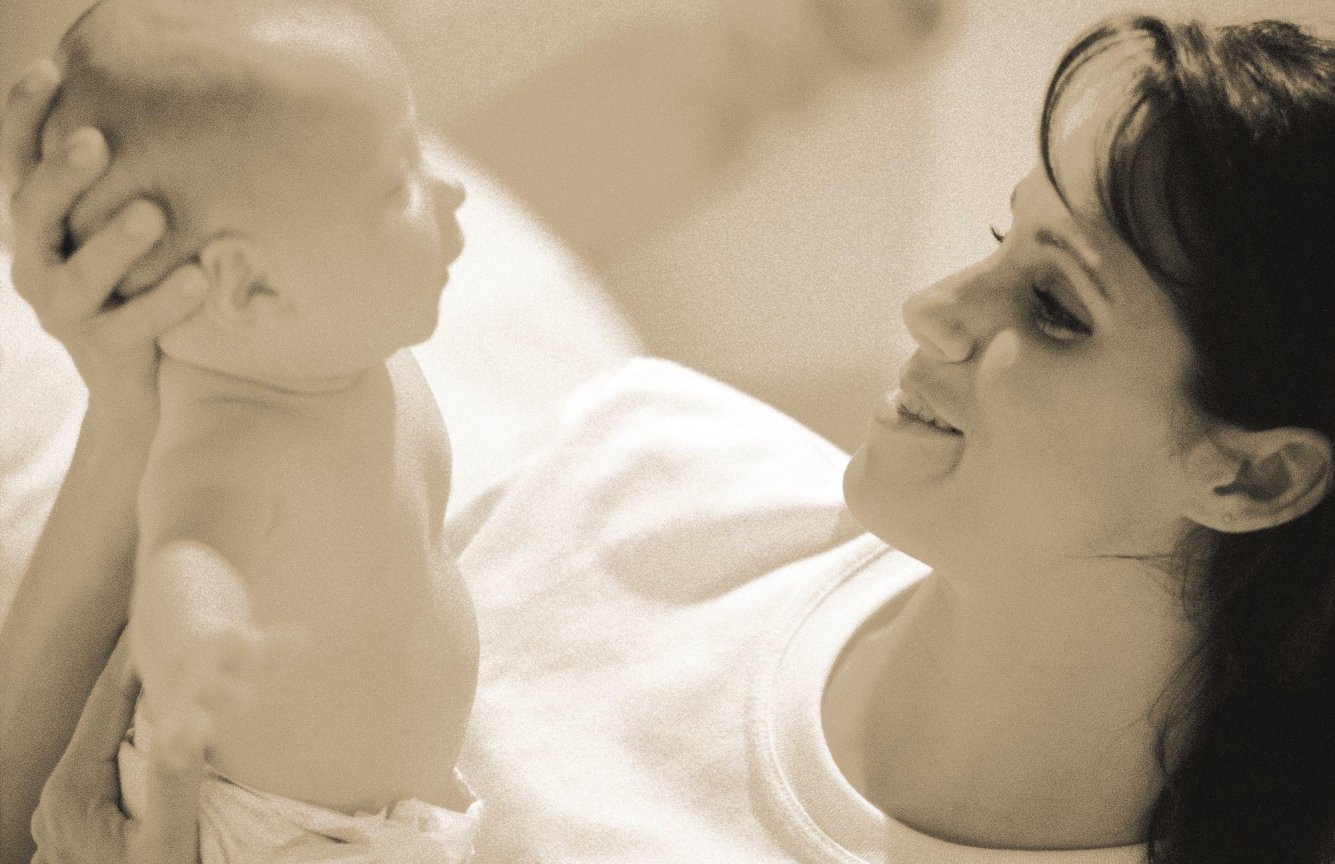 Baby arrives - now what?  We all spend time planning and preparing the nursery and for the birth-day - and we may forget that there life after the big day, and that your new normal is going to include caring for a newborn child.
What can you do to prepare for the best postpartum possible?  The mom who can rest and feels capable in feeding and caring for her baby is less likely to experience postpartum depression.  Avoiding birth trauma, mental anguish and physical distress are factors that lead to a more positive postpartum experience. 
Today's post will talk about the things you can do during labor, birth and breastfeeding to set yourself up for a positive mental and physical experience.  On
Friday
I will share some practical tips for making the transition to life after baby a little smoother.
1.  Have a birth experience that you are happy with.
     The start to a healthy postpartum period is to have a birth experience you feel good about.  Positive mental health is always a plus!  Begin by choosing a care provider and a birth setting that support the birth you and your coach want for your baby.  If you cannot physically, mentally and/or emotionally relax in your birthplace, you will end up with more interventions and a less than optimal birth experience.     
     You may also need to be flexible.  In each of our three hospital births, we prepared for natural, intervention-free births.  Each birth, we reached times when we had to deviate from our birth plan.  Although our births weren't "perfect", we felt proud of our births because we made choices together, and we felt confident about the decisions we made along the path of labor.  The teamwork we learned and the information we gained as students of The Bradley Method® helped us to achieve what we wanted: epidural-free births for our children.
2.  Do your best to avoid pain medication during labor.
     Did you know that a laboring woman produces 40 times the endorphins found in a non-laboring person, and that these endorphins help you cope with the sensations of labor?  The surge of endorphins makes the sensations of labor manageable with the support of a loving coach.  They also help you fall in love and bond with your baby (and your Coach) when the work of labor is over.  It is a bona-fide love fest!     
     Further, did you know that those endorphins are not produced when pain medication inhibits the pain-response cycle?  This can cause a harder recovery if or when the epidural wears off: the discomfort would seem much more intense without the endorphins to help you enjoy your accomplishment.
      Avoiding pain medication also ensures that the natural processes remain as intact as possible: you and your baby work together during and after labor.  Your pain-medication free baby is a more responsive baby.  You can tune-in to your baby and your body and use this knowledge for adjusting labor positions.  Effective use of labor positions might speed up your labor.  At the very least, you can ensure that you are doing what your baby needs you to do so that they arrive safely into the world. 
     The biofeedback mechanism built into immediate nursing can also help you avoid the Pitocin (a labor augmentation drug) that is standard procedure after labor to shrink the uterus.  A pain-medication free baby will nurse readily, helping your body to expel the placenta by continuing to stimulate the production of oxytocin to contract and shrink the uterus.  We were always able to negotiate to "wait and see" if the Pitocin bolus needed to be administered after the baby was born.  Since all of our babies nursed readily, it was never necessary – one more area in which we were able to safely say "no thanks".
     Speaking of Pitocin…this is purely anecdotal:  we had two labors augmented by Pitocin when we "failed to progress", and two labors without it.  The postpartum emotional rollercoaster was much more pronounced when Pitocin was used during labor – more tears, depression and moments of anger.  We had much calmer and happier postpartum periods when Pitocin didn't mix into our birth story. 
3.  Prepare ahead of time to avoid an episiotomy or tearing.
     All pregnant moms reach the point when it hits you – this baby is coming out, one way or another.  Even with our fourth baby, I had this "oh my…" moment.  The good news is that babies know where they need to get out – and the majority of them don't grow larger than the vessel they grow in can handle.
     Good nutrition with plenty of Vitamin C and healthy fats and oils will help your muscles to stay healthy and flexible.  Your perineum is a muscle – and it follows that a healthy and flexible perineum can stretch around the head that has to pass through it. 
     You can also practice perineal massage – ask your care provider what they suggest.  Some encourage you to practice stretching the perineum as you approach your estimated due date, some will have you do nothing since they massage your perineum as the baby is crowning to ease the passage of the head.  Some care providers will want you to practice and they will do a perineal massage during the pushing phase.  The point is that between good nutrition and perineal massage, you can avoid tearing or an episiotomy altogether.
4.  Breathe your baby out.
     Another way to avoid tearing or an episiotomy is to tune-in during the pushing phase of labor.  Wait until you have an undeniable urge to push to start pushing.  If you are asked to push and you could take it or leave it, you are not ready to push.  You are only wasting your energy and possibly stressing out your baby and your body.  Believe me when I say you will know – the only thing you will want to focus on is getting the baby out of your body!
     Your contractions tend to space out in frequency again during the pushing phase.  Use this time to recover your energy by practicing relaxation and doing your deep abdominal breathing. 
~ When it is time to push, push only to the point of comfort.  Ease your baby out and the skin stretches comfortably; if you push too hard or too fast, you can tear from the extra stress on the skin. 
~ Do not hold your breath any prescribed amount.  Hold it only as long as your body wants to – the last thing you want to do is deprive your baby of oxygen when they are already constricted by the tight squeeze.
5.  There is pain after labor is over and you are holding your baby.
The three major sources of pain are contractions (!), the perineal area, and breasts.  Side note: If you have a fever after labor, it's time to call your doctor.  Do not ignore any redness or swelling or pain that is accompanied by a fever.  Dizziness and fainting are also indicators of something more serious.  This is not the time to "tough it out".  If you end up in the hospital it will compromise your ability to take care of your baby and breastfeed.

CONTRACTIONS
     This was the most surprising to me.  I wasn't told that you keep experiencing uncomfortable contractions every time you nurse, and well after labor is over.  The discomfort during nursing lasted anywhere from 3 to 7 days in my experience.  Since your body makes oxytocin every time you nurse, you will feel the contractions until your uterus has shrunk down to its approximate pre-pregnancy size.  They are the most uncomfortable in the two days after labor; they get less and less noticeable with time.  You can use a heating pad to dissipate the pain during and after nursing.  My placenta pills helped ease the discomfort my last postpartum period – they made a big difference.
PERINEAL AREA
     If you have an episiotomy, it may feel like the pain is worse than labor because it is hurting, "ouchy" pain that persists, versus the productive pain that helps you meet your baby and then stops.  Between the trauma of the cut and the stitching for repair, the skin swells and the receptor nerves are screaming at you.  It is likely you will want to take something to ease the pain. 
     A tear that needs to be repaired with stitches may also be uncomfortable.  There is a direct relationship between the number of stitches you need and the amount of pain you feel.
     I never saw the sense in having a pain-med free birth only to introduce drugs when the baby was nursing.  There are things you can do to cope with the pain and keep from introducing drugs to the baby through your breast milk.
~ Use cold compress on your perineum to numb the pain: you can make one by cutting open a newborn diaper and stuffing it with ice, or you can buy perineal compresses.
~ Use healing herbs in the peri-bottle: Did you know that even without a tear, wiping after you use the toilet is a no?  A peri-bottle is used to rinse the vaginal area after eliminating when you have a vaginal birth.  We learned about the herbs from our midwives.  Considering that hospital births tend to be more traumatic on the perineum, it's hard to believe that our homebirth was the first time we used them.  Again, BIG difference in recovery time – I felt better within 24 hours!
~ Do a sitz bath: You can sit on an inflatable donut pillow in the bathtub, or you can use a basin designed to sit in your toilet.  Salty, warm water helps to heal the perineal area and the warmth will feel good, too.
BREASTS
     There is a learning curve in each breastfeeding relationship.  The biggest one is probably going to happen with your first breastfed baby.  Your nipples have to be "broken in" with the first baby – it takes a little time.  And although there is discomfort as your breasts swell (engorge) when your milk comes in, nursing should not hurt.  Many breastfeeding stories include pain, and although pain is common, it is not normal.  If you are having pain when your baby latches on, when baby is nursing, or both, get help!  La Leche League leaders, a certified breastfeeding counselor, or an IBCLC certified lactation consultant can help you identify the issue(s) and teach you how to nurse comfortably. 

     The first three weeks after birth are critical in establishing your milk supply, and effectively, the rest of your breastfeeding relationship.  If you get off to a good start, you and your baby can have a nursing relationship until you have a mutual weaning.  If you have a less favorable start, you will affect your milk supply, which then dictates the length of the breastfeeding relationship and possibly include the use of formula.
     You get what you pay for when it comes to help – LLL is knowledgeable, albeit free, peer-to-peer help.  A certified breastfeeding counselor has taken at least one professional class to receive their certification.  An IBCLC lactation consultant has the most professional training and experience from which to draw. 
     Spend the money you need spend in order to have the breastfeeding relationship you want. Some things, such as latching, are easily remedied with the help of a LLL leader.  Other things require professional help.  Among all the things on which you can spend money during the postpartum period, getting help in order to give your baby the best food possible falls high on many priority lists.
Preparing yourself before your baby arrives with knowledge, good nutrition, and exercise for strength and stamina will help you have fewer interventions during labor and hopefully avoid birth trauma.  A positive birth experience, being well rested and feeling competent in feeding baby is part of the equation for a happy new mother.  Check in again on
Friday
to read helpful tips about transitioning from pregnancy to new family.
Disclaimer: 

The material included on this site is for informational purposes only.
It is not intended nor implied to be a substitute for professional medical advice. The reader should always consult her or his healthcare provider to determine the appropriateness of the information for their own situation. This blog contains information about our classes available in Chandler, AZ and Payson, AZ and is not the official website of The Bradley Method®. The views contained on this blog do not necessarily reflect those of The Bradley Method® or the American Academy of Husband-Coached Childbirth®.  
We are still enrolling for our Winter Series

December 5, 2011 to

February 20, 2012  

For more information or to register, please

call us at

602-684-6567

Categories: Birth plans, Bradley Method® outcome, Breastfeeding, Breastfeeding support, Depression, Epidural, Information Center, Pain management, Pain management natural labor, Parenting, Postpartum, Postpartum Depression, Second Stage Labor, The Bradley Method®
/