...celebrating every swee​t pea their birth
| | |
| --- | --- |
| Posted on December 30, 2011 at 10:07 AM | |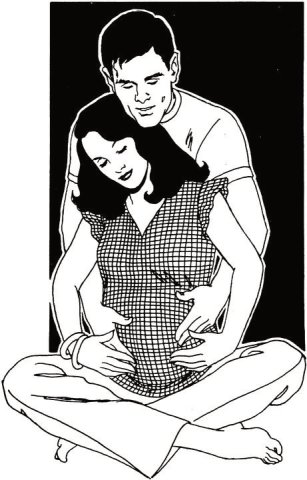 Coach's Corner

Bruss reveals his secret to being a great coach today...this is my first insight into his process, too.  He has been an amazing coach at all of our births - now I know how he does what he does for our baby and me!~Krystyna
We are regularly contacted by our Bradley® students as they go into labor.  For first time parents there is almost an universal excitement.  It is great to talk to the Dads and hear the excitement in their voices...the nervous, anxious energy as they start the wonderful experience of child-birth with their partner.
When I talk to the Dads as Mom's labor starts I like to give them a little pep-talk as follows:
OK.  You've been working very hard to prepare for this moment.  You have chosen a great medical team.  You've studied about labor and delivery, you've done the pregnancy and relaxation exercises, you've focused on a great diet.  You are ready.  Your job as labor coach is to pay very close attention to Mom.
Keep mental track of all the following:
- Energy level, mood, complexion color, pain level, ability to relax, ability to concentrate, hunger, thirst, fever, headache.
- Notice how Mom is doing in all these areas and note any changes.
Regarding the contractions:
- How close are the contractions?
- How intense are they?  
- Can Mom talk through them?  Or are they intense enough that she has to focus all her energy on them and can't talk or focus on anything else?
- Is there a pattern?
- Is the pattern changing?
Do the contractions (pattern, intensity...cadence) change with:
- change in position?
- walking?
- laying down?
- sitting down?
- shower?
- other?
Note all of these attributes and be aware of changes.
What stage of labor do you think you're in?  (Note: ask this question of yourself a lot)
Remember what you and your medical team decided ahead of time about when you would head to the hospital or when you would call in the midwives for a home birth.  Pay close attention to those thresholds.
Now while paying attention to all the little details about Mom's physical condition and how the contractions are progressing you have to focus on everything that you can do to support Mom as she labors.
- Keep Mom hydrated
- Make sure she has food (if she wants) for energy.
- In early first stage labor make sure Mom rests as much as possible so she has energy for later in labor.
- Help her relax through her contractions with your practiced methods.
- Don't ever leave her alone.
- Help her or be by her side whenever she's up and around.
- Take care of all the external things so that Mom can focus on the labor.
If you have any questions, concerns or intuition that something is not right contact your medical team immediately.
Enjoy the process.  The birthday of your child is one of the best days of your life.
What coaching tip can you share with our student dads?
Disclaimer: 
The material included on this site is for informational purposes only.
It is not intended nor implied to be a substitute for professional medical advice. The reader should always consult her or his healthcare provider to determine the appropriateness of the information for their own situation. This blog contains information about our classes available in Chandler, AZ and Payson, AZ and is not the official website of The Bradley Method®. The views contained on this blog do not necessarily reflect those of The Bradley Method® or the American Academy of Husband-Coached Childbirth®.  
We are now enrolling for our
Spring Series

March 5, 2012 to
May 21, 2012  

For more information or to register,

please call us at

602-684-6567

or email us at

Categories: Bradley Method® outcome, Bradley® Coaches, Coach's Corner, Coaches, Coaching, Eating during labor, First stage labor, Going to your birthplace, Homebirth, Hospital Birth, Information Center, Managing or coping with natural labor, Natural birth, natural labor coping mechanisms, Natural labor coping techniques, Pain management, Pain management natural labor, Second Stage Labor, The Bradley Method®, The Bradley Method® classes, The Bradley Method® pain management
/