...celebrating every swee​t pea their birth
| | |
| --- | --- |
| Posted on March 23, 2012 at 7:01 PM | |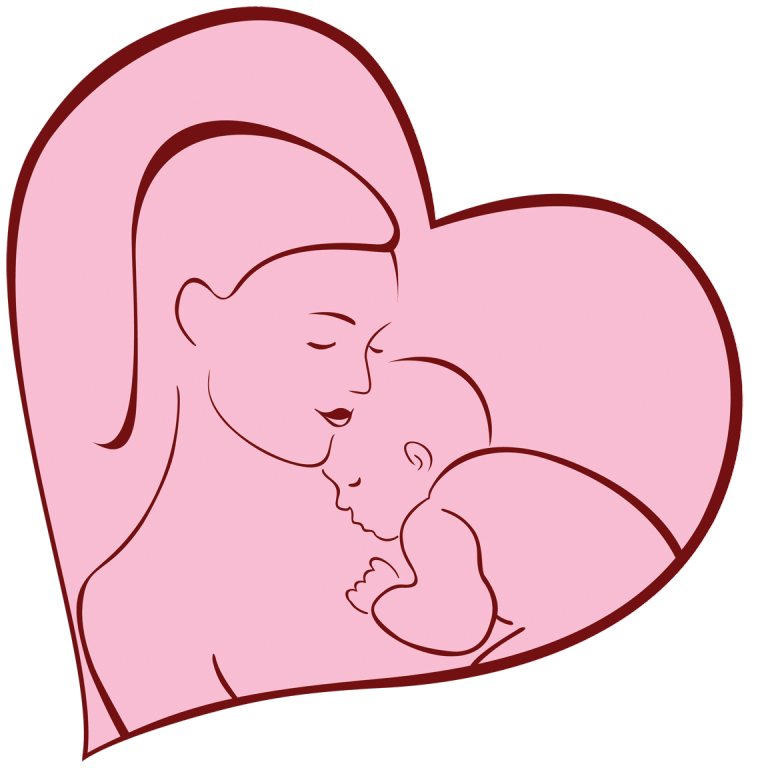 I like to dedicate the last Friday of the month to a breastfeeding-related topic.  Today's post is a shout-out to all the mamas who are managing to feed their babies breastmilk against the odds.  I am not going to call them out by name; I will leave that to them if they want to share more of their story in the comments section.  I do want to share their situations so that if you know of someone or you are the someone in their situation, you can take heart in their stories and maybe breastfeed just one more day…
I also want to put my Bradley Method® teacher hat on and state each family needs to evaluate their situation and decide which path is right for them.  This is not a judgment on parents who choose to formula-feed – they have their reasons and that decision is right for them.  My goal with this post is to encourage the families who want to breastfeed because that is the choice for their family, and let them know that other people have been in a tough place and made the choice work for them.
These are examples taken from our last two classes in Fall 2011 and Winter 2011-12.  I also have examples of working moms for you to take inspiration from – you can read their stories
here
and
here
.
Mom 1:  Mom showed signs of pre-eclampsia and was having gall bladder issues.  At their doctor's advice, they decided to head in for an induction at 38 weeks since mom's blood pressure kept climbing higher and higher.  They had an emergency cesarean section when the induction sent both mom and baby into distress.  Baby was born at 5 pounds, 3 ounces – not bad for a pre-term baby, yet still pretty small.  Mom started nursing in the hospital, and the staff insisted they supplement with formula since they felt he was loosing too much weight. It soon became apparent that Baby wasn't getting enough either way since he lost too much of his birth weight and didn't gain it back within the first ten days of his life.  They finally got baby's weight back to an acceptable level so they could cut out the formula.  It seems like maybe the issue is a tongue-tie – they've been to four lactation consultants and one pediatrician so far with no definitive answer…yet another appointment is on their schedule to see if they can get the information/help they need to get baby latching properly.
Guess what?  At the time of writing this post, Baby is seven weeks old…mom knows he isn't getting enough at the breast, yet she has committed to giving him breastmilk.  She is pumping and bottle-feeding and this kiddo is thriving.  He is weighs over eight pounds now and is just as chunky as can be.  I think the secret to her success is her attitude.  She calls her pump her best friend. 
Mom 2:  This Mom went into pre-term labor at 35 weeks and five hours later she was holding a 3 pound, 12-ounce bundle of joy.  Being so little and so early, he did not have a strong sucking reflex.  Because he was small, he was in NICU for observation and parents were very limited on the time Mom could hold him and attempt breastfeeding. The staff mentioned it was highly likely supplementing with formula would be insisted on, depending on breastfeeding/pumping results.  Despite the "no pressure, but" attitude, mom nursed, and then she pumped and was able to produce enough colostrum and then breastmilk for baby during their extended hospital stay.  No formula necessary!
The parents found out Baby was tongue tied when he was 3 weeks old (after a lactation consultation) and had it fixed at 4 weeks.  In order to ensure baby was getting enough calories until the procedure, Mom continued to supplement breastfeeding sessions with bottle-feedings of pumped milk. At four weeks old, Mom reported Baby was up to 5 pounds, 11 ounces.  Since then, he has had his tongue-tie procedure and Mom reports his latch is already much improved.  Today's update: he is now 5 weeks old and weighs 6 pounds 1/2 ounce!  There are some residual latch issues as baby re-learns to nurse…yet mom is keeping up a positive attitude and is working on getting Baby exclusively breastfed.
 Mom 3:  This Mom attended our classes while pregnant with Baby 2.  With her first child, she visited 5 different lactation consultants for help.  The fifth one was the charm – and she and her daughter ended up having the breastfeeding relationship they wanted; even what some people would consider an "extended" nursing – daughter was nursed until she was two years old. 
Fast forward to this birth:  Baby seemed to be nursing vigorously in the hospital, but the scale told a different story.  Mom was incredulous that she was going to have to do this the hard way again.  With this baby, it has been a nipple fit issue – and I learned something new.  We teach in class that it is possible for women with different sized breasts and/or nipples to feed their babies.  I didn't know it meant sometimes that means feeding with a bottle until the baby's mouth is big enough to take the breast into the mouth and be able to nurse efficiently. 
From Mom:
"My actual nipple is too big for his mouth to latch on properly to - lovely.  The even more ironic part is that my nipples are flat and inverted so outside of nursing I never even really have nipples and then when I need them for what God created them for and they have to exvert - they are too big!!  Aaagghhh, we are hanging in there though and little guy has gained over 3 pounds of all breastmilk so I am truly thankful I have been able to feed him still. Although, it's not the perfect experience I was hoping for, I am still hopeful and each day he is doing a little better!" 
There is also a suspected tongue-tie with Baby; so Mom is investigating that possibility as well.  To bring it back to the topic, Baby is almost five weeks old, and mom has found success nursing in the side-lying position and supplemented with breastmilk bottle-feeding to keep Baby growing and thriving.
Mom 4:  This is mom with two kiddos at home (4 yrs. old and 2 yrs. old) plus a newborn.  Baby is one week, five days old at the time of this post. 
From Mom:
"Breastfeeding started out strong, with a few clicks during a feed but no problems.  By day two, the problems with her latch and suck started to show themselves in the form of stripping my nipples.  By day three, Thursday, it was apparent she was not getting enough, a fact that was confirmed by a scale during a visit with the lactation consultant.  I started finger feeds Thursday night because she wasn't getting enough at the breast and I was in excruciating pain.  If either factor had not existed, I would have persevered.  Saturday night, it was after 9pm and I still hadn't had dinner, so I gave [Coach] a bottle to feed [Baby].  She took pretty well to it.  
It took her another day before she'd take a bottle from me.  She had problems with it flowing too fast, despite the preemie nipple, but there was less waste, so I switched entirely to bottles.  By Monday or Tuesday the clicking was a regular occurrence on the bottle.  Each day has shown a steady decline in her ability to eat from the bottle.  Some sessions result in only a tiny fraction of an ounce of milk consumed.  Today, Friday, day 10, we took her to get her tongue tie clipped.  We did not know that the doctor changed his policy and no longer does the clips on the same day as the consult.  
We are happy to note she is back at her birth weight (she never lost much, really, even less than many properly-fed babies), but given her difficulties on the bottle, I feel I need to switch back to finger feeding.  Every day that passes increases the risk that she won't breastfeed.  Not only is the stress of this risking my milk supply, but the whole pumping-feeding process is taking away from her and my other children."
Going through this experience plus mothering her two other children – it has opened my eyes to what a mom is really capable of doing if she sets her mind to it.
Thank you Mamas, for helping me to write this post.  I am grateful that you are willing to share your stories with other families who are seeking encouragement out on the Internet.
All of these mamas are my heroines.  They have committed to pumping their breasts, and then washing and sterilizing their equipment and their feeding systems.  It is a major undertaking to do this several times a day.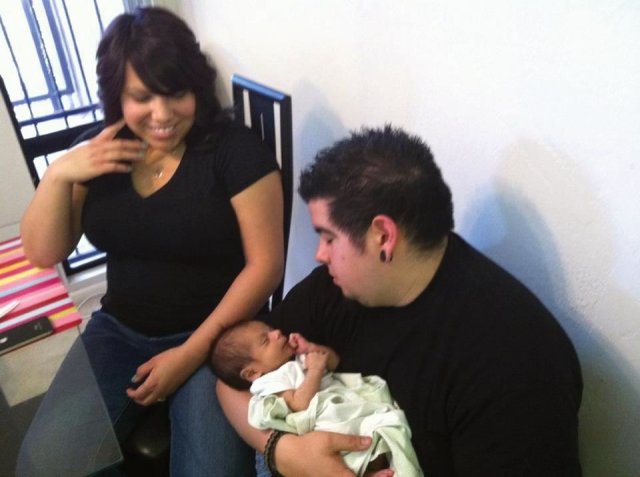 Coaches, do not underestimate your contribution in this situation.  A mom will succeed in this effort because you are helping and encouraging her, and thanking her for going above and beyond to provide the nutrition you both want for your child.
If you are having challenges breastfeeding, take heart that it can be done.  I definitely encourage you to read the IBCLC blog post on
what to do
when breastfeeding isn't working out.  You can also take heart in these stories – you are not alone.  There are other families out there making the choice to provide their babies with Mom's breastmilk the hard way.  It is my fervent prayer that all mothers who want to feed their babies breastmilk will be able to find a path to do so joyfully, and from their breast if at all possible. 
No matter
how you deliver the breastmilk
, your growing baby is the best reward for the time and the effort.  In the time period when our children were exclusively breastfed, it was awesome and humbling to see them growing and thriving on my milk.  If that is what you want to do, I wish the best breastfeeding relationship possible for you, too.
Do you have a breastfeeding challenge that you overcame?  Please share your story with us.
Programming note:
Debbie Gillespie, IBCLC, RLC, will be back next month for another installment in her Breastfeeding 101 series.  To see her other blog posts, click the Breastfeeding 101 blog topic link.

Disclaimer: 

The material included on this site is for informational purposes only.
It is not intended nor implied to be a substitute for professional medical advice. The reader should always consult her or his healthcare provider to determine the appropriateness of the information for their own situation.  Krystyna and Bruss Bowman and Bowman House, LLC accept no liability for the content of this site, or for the consequences of any actions taken on the basis of the information provided.  This blog contains information about our classes available in Chandler, AZ and Payson, AZ and is not the official website of The Bradley Method®. The views contained on this blog do not necessarily reflect those of The Bradley Method® or the American Academy of Husband-Coached Childbirth®.
Categories: Bradley® Coaches, Breastfeeding, Breastfeeding Challenges, Breastfeeding support, Coaches, Coaching, Debbie Gillespie, IBCLC, RLC, Tongue Tie, Tongue Tie Procedure
/