Shopping Cart
Your Cart is Empty
There was an error with PayPal
Click here to try again
Thank you for your business!
You should be receiving an order confirmation from Paypal shortly.
Exit Shopping Cart
...celebrating every swee​t pea their birth
| | |
| --- | --- |
| Posted on August 3, 2012 at 5:28 AM | |
This monthly series is an introduction to doulas that serve the Phoenix area.  Read more about the benefits of doula care
HERE
.  Read more about how to choose a doula
HERE
.
Crystal Magnuson, AAHCC: Crystal and Paul, and their nine children, ages 3 months to 16 years old, live in Phoenix, AZ. Crystal is an Aspiring Midwife; Paul is a Licensed Massage Therapist. They enjoy being outdoors with their kids and helping other birthing families.
When was the first time you heard the word, "doula"?  
 The first time that I heard the word Doula was when we took The Bradley Method® Classes when we were pregnant with our sixth child.   
How did you decide that becoming a doula was part of your journey?  
 After becoming a certified Bradley™ teacher in 2003 and helping families, my passion of becoming a midwife became stronger and stronger. The next step on my journey for me was to help couples even more.  I could do that by becoming a birth doula.    
Are you a birth and/or a postpartum doula?  
 I'm a birth Doula    
How long have you been a doula?  
 I attended my first birth as a doula in 2004 and knew, right then, that I was in the right path for me.  I am certified through Bradley™ to not only teach couples but to also support them in labor and birth. I have gone through a DONA Doula training class and I am in the process of becoming a Midwife. I'm also certified to do placenta encapsulation.    
What do you enjoy the most about being a doula?  
 I enjoy helping couples achieve the birth that they are hoping for. Seeing a family grow is a blessing, and to be a part of that is a privilege.    
What is your philosophy when you go to a birth space?  
 To be there when I'm needed and to help a couple achieve their dream birth; or when things are not going down that path, to help them understand what is going on so that can make the hard choices that are needed. I want to make sure that the couple knows that they did everything that they could have and that their birth path was what their baby needed.    
How do you work with and involve the Coach?  
 I assist the coach, support them, go run errands, encourage, answer questions and really anything that may come up. I don't take over the birth – the birth is for the family.    
What is the toughest situation you have ever dealt with?  How did you handle it?  
 One that comes to mind is when one of my couples walked out of the hospital in labor. I talked them through all of their options and supported them with each decision that they made.      
What keeps you working as a doula?  
 Knowing that I can help a family grow, seeing the love between the couple and their new little one/s...the beauty of watching a family grow and empowering the mother with the miracle of birth...seeing a family trust in themselves and their baby/ies.    
What does your fee cover – how many visits or hours?  Is there a different charge for a shorter labor or longer labor? 
 I have one flat free.  The only thing that is not included is miles. My fees includes: monthly or weekly visits (all depends on what the couple needs and how much time we have), at least one doctor/midwife appointment with the couple, and as much labor/birth support that the couple may need. I stay a minimum of  2 hours after the birth. My fee also includes one free massage for mom, dad or baby.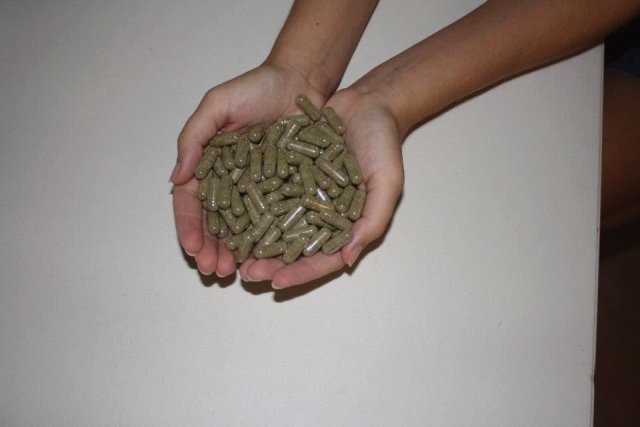 Do you offer any other services to your clients? 
Bradley™ childbirth classes, Pregnancy Massage, Birth Doula, Breastfeeding support, Placenta Encapsulation, Pediatric Massage & Cranial sacral Work.  Couples can get a package deal.    
Just for fun, what do you do when you are not doula-ing?  
 I'm a wife, mother of 9 and a student midwife. When I'm not with my kids I'm with other birthing families or in classes.  
Disclaimer:  

The material included on this site is for informational purposes only.
It is not intended nor implied to be a substitute for professional medical advice. The reader should always consult her or his healthcare provider to determine the appropriateness of the information for their own situation.  Krystyna and Bruss Bowman and Bowman House, LLC accept no liability for the content of this site, or for the consequences of any actions taken on the basis of the information provided.  

This blog contains information about our classes available in Chandler, AZ and Payson, AZ and is not the official website of The Bradley Method®. The views contained on this blog do not necessarily reflect those of The Bradley Method® or the American Academy of Husband-Coached Childbirth®.

Categories: Doulas, Meet the Doula, Placenta Encapsulation

0

/