Shopping Cart
Your Cart is Empty
There was an error with PayPal
Click here to try again
Thank you for your business!
You should be receiving an order confirmation from Paypal shortly.
Exit Shopping Cart
...celebrating every swee​t pea their birth
| | |
| --- | --- |
| Posted on August 28, 2012 at 10:08 AM | |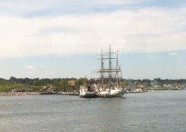 Connecticut
A view from the Cross Sound Ferry - here is a Coast Guard ship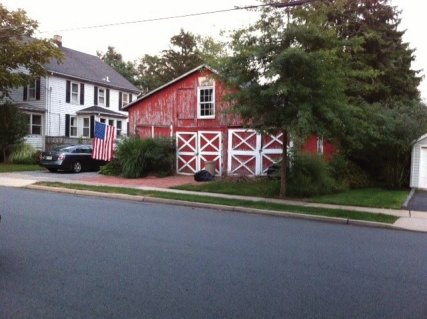 New Jersey
A re-purposed carriage house in Hopewell, NJ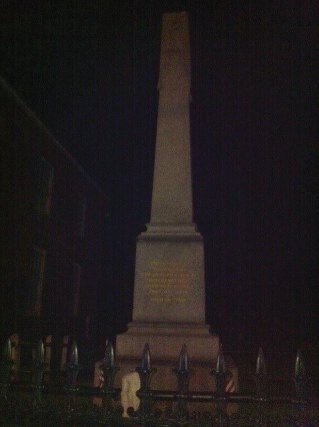 New Jersey
Monument to John Hart, a signer of the Declaration of Independence, in a Hopewell, NJ graveyard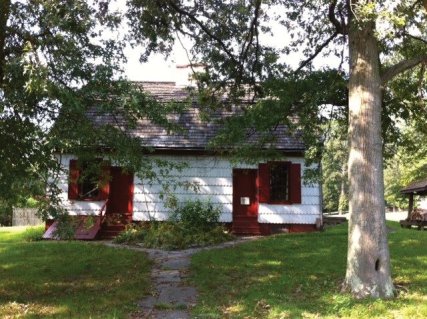 New Jersey
Johnson's Ferry House, important because it is probably where General Washington and his officers spent time before crossing the Delaware River.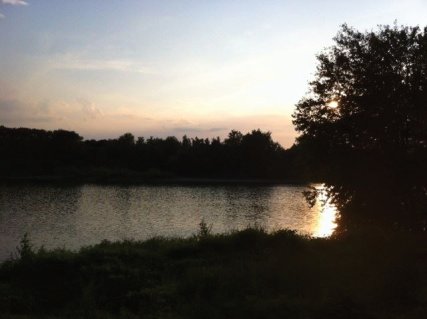 New Jersey
View from the approximate site of Washington's Crossing at the Delware River, before the Battle of Trenton. It is considered the turning point of the Revolutionary War in favor of the Continental Army.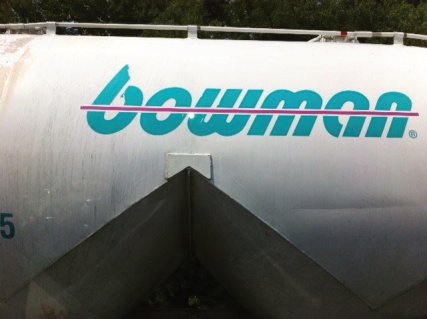 Pennsylvania
Seen on the road: a truck from the D.M. Bowman carrier fleet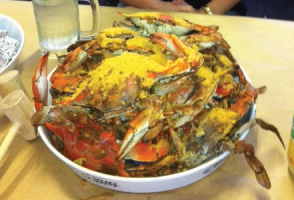 Maryland
One dozen large crabs from the Bethesda Crab House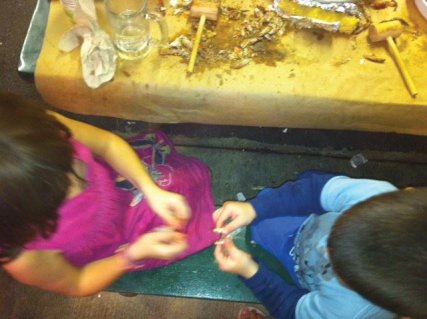 Maryland
Crab claw wars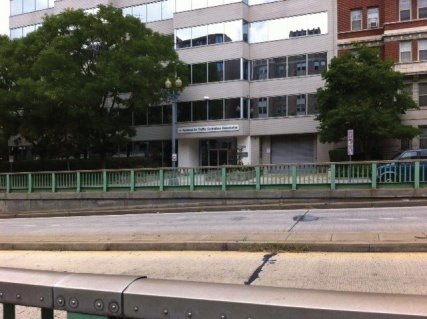 District of Columbia
Photo taken for an alumni Coach from our Winter 2011-12 series. Coach is an Air Traffic Controller at Phoenix Sky Harbor airport - thanks for keeping an eye out for us!
District of Columbia
Neat building we saw on the way out of town - I love the terraces.
Our road trip started back in mid-August.  We are getting ready to fly home on Wednesday and I am thrilled to report that I was not approached, not even once, about nursing in public this whole time.  We traveled to several different states; Baby and I went about our breastfeeding without harassment.  Well done, fellow mama lactivists!!  Breastfeeding seems to be more accepted as "normal".
Since my last post about nursing along our
road trip
, we have visited friends and family in three more states and the District of Columbia.  We have had to nurse at every hour of the day and in whichever public area we have been.  The good fortune of visiting states where our right to breastfeed is already protected may have a lot to do with our positive experience.
A couple of the states we just visited have some standout laws in support of breastfeeding.  In New Jersey, failure to comply with the law that protects a mother's right to breastfeed may result in a fine.  They are not just passing a law that allows women to nurse in public; they are enforcing it with a penalty for non-compliance.  Go, New Jersey!
Another law that stands out is from Maryland, where they have made it more affordable for nursing moms to support their choice to nurse.  In the state of Maryland, any tangible personal property that is manufactured with the purpose of initiating, supporting or sustaining breastfeeding is exempt from sales and use taxes.  While it may mean that bottles are exempt, it also means that
nipple creams
,
therapy items
,
breast pumps
, breastmilk storage bags and all the other items that are available to nursing moms are also exempt.  A mom who wants to pump at work saves a little money in her effort to provide breastmilk for her baby!  Yes!
Bruss noted that we did not see any other babies nursing on this trip, save for the family we visited that still has a nursling.  By the same token, he agrees that we did not notice any disapproving looks when we had to nurse.  We both saw babies with bottles in New York City, but that is really the only place we can recall seeing other babies.
Looking back on the trip, we just experienced several of the benefits of breastfeeding. 

Breastfeeding is exceedingly convenient…food for baby is available in the right quantity, temperature and instantly.  Bruss made the comment that he cannot even imagine what it would it have been like to haul bottles, formula, sanitizing equipment and water across our 2,150 mile road trip.
The transitions: Angelika, a ten-month old child, just traveled 2,150 miles and she was in the "amazing baby" category.  She has met dozens of people; been in a countless number of new situations, and she handled all of them with panache and a smile.
Eating solids: I did not have to worry about whether I had the right kind of solid food for her – if she did not like what was available at meal time, I knew that she would get the nutrients she needed when she nursed.
The "plumbing": Despite trying three new foods on our trip (cherries, grapes and corn), Angelika's elimination system did not experience any road bumps.
The immunities: Coach Bruss, our son Bruss, and I have all had some variety of congestion since we were in Connecticut (11 days ago).  Angelika and Bryan have done so well – not even one hint of a cold. 
Lastly, there are still five states where breastfeeding is not protected.  Idaho, Michigan, South Dakota, Virginia and West Virginia have no laws on the book to protect our choice to nurse our children in public.  Looks like we have some letter writing campaigns in our future!
Connecticut ~ Cross Sound Ferry & The Navy Lodge (Groton):
Conn. Gen. Stat. § 31-40w
 (2001) requires employers to provide a reasonable amount of time each day to an employee who needs to express breast milk for her infant child and to provide accommodations where an employee can express her milk in private. (HF 5656)
New Jersey ~ Jack & Charlie's 23 Ice Cream Shop (Hopewell), Washington's Crossing State Park
N.J. Rev. Stat. § 26:4B-4/5
(1997) entitles a mother to breastfeed her baby in any location of a place of public accommodation, resort or amusement wherein the mother is otherwise permitted. Failure to comply with the law may result in a fine.
Maryland ~ Bethesda Crab House, The Cheesecake Factory (Rockville), Boston Market (Hagerstown)
Md. Tax-General Code Ann. § 11-211
 exempts the sale of tangible personal property that is manufactured for the purpose of initiating, supporting or sustaining breastfeeding from the sales and use tax.
District of Columbia ~ Residences at Thomas Circle:
D.C. Code Ann. § 2-1402.81 et seq.
 amend the Human Rights Act of 1977 to include breastfeeding as part of the definition of discrimination on the basis of sex, to ensure a woman's right to breastfeed her child in any location, public or private, where she has the right to be with her child.  The law provides that breastfeeding is not a violation of indecent exposure laws.  The law also specifies that an employer shall provide reasonable daily unpaid break periods, as required by the employee, so that the employee may express breast milk for her child.  These break periods shall run concurrently with any break periods that may already be provided to the employee.  Requires that an employer make reasonable efforts to provide a sanitary room or other location, other than a bathroom or toilet stall, where an employee can express her breast milk in privacy and security.  The location may include a childcare facility in close proximity to the employee's work location.  (
2007 D.C. Stat., Chap. 17-58; B 133
)
Disclaimer: 

     The material included on this site is for informational purposes only.  It is not intended nor implied to be a substitute for professional medical advice. The reader should always consult her or his healthcare provider to determine the appropriateness of the information for their own situation.  Krystyna and Bruss Bowman and Bowman House, LLC accept no liability for the content of this site, or for the consequences of any actions taken on the basis of the information provided. 


     This blog contains information about our classes available in Chandler, AZ and Payson, AZ and is not the official website of The Bradley Method®. The views contained on this blog do not necessarily reflect those of The Bradley Method® or the American Academy of Husband-Coached Childbirth®.

Categories: Breastfeeding, NIP, Nursing, Nursing In Public

0

/