...celebrating every swee​t pea their birth
| | |
| --- | --- |
| Posted on October 26, 2012 at 3:17 AM | |

Here is a collection of information for a mom who wants to increase her milk supply.  This post is dedicated to M.F., a new mama who is as sweet as can be and who wants to do the very best for her baby, including pumping for him while she is at work.  Do you have any tips to share with her to help her keep her supply up, or how to successfully balance working out of the home and breastfeeding, or anything else that is on your heart or mind? 
She is already off to a great start by making the most of their time together wearing him in her wrap… please write her a note in the comments.
The first thing I recommend is talking with a reputable Lactation Consultant, IBCLC, or Peer Counselor, such as a
La Leche League
Leader.  These people are trained to help moms and babies have successful breastfeeding relationships and have lots of experience to draw from.
In addition to doing that, here are my top five picks from previous posts and from websites that I have posted on our
Pinterest
Boards.
1.)  Talisha's favorite products to increase milk supply.
See her review of Motherlove and GoLacta products – which one might be the right blend for you?
2.) Answer to the age-old question, "How much milk do babies need?"
Kelly Bonyata, BS, IBCLC, the knowledgable blogger and administrator at kellymom.com offers comfort to ease a pumping mom's mind and practical steps to help her achieve her pumping goals:
"Many mothers wonder how much expressed breastmilk they need to have available if they are away from baby.
In exclusively breastfed babies, milk intake increases quickly during the first few weeks of life, then stays about the same between one and six months (though it likely increases short term during 
growth spurts
). Current breastfeeding research does not indicate that breastmilk intake changes with baby's age or weight between one and six months. After six months, breastmilk intake will continue at this same level until — sometime after six months, depending in baby's intake from other foods — baby's milk intake begins to decrease gradually…"
Read the rest of the article
HERE
3.) Make the Most of Pumping Sessions
Here is a practical tip from the NICU…cover your collection containers while you pump!
Read more
HERE
The other common ways to be more relaxed during let-down and pumping is to look at a picture of your baby and/or listen to their favorite lullabies.  Nowadays with smart phones, you could even video your baby and watch that to have sights and their sounds to help you relax and remember why pumping is worth the effort every time.
4.) Herb Handbook for Breastfeeding
"Earth Mama Angel Baby gets so many questions about herbs, we gathered the best herbal information and put it all in one place, and that place is an easily downloadable eBook! You've heard there are herbs that can help stingy milk, and you know there are herbs you shouldn't use while breastfeeding. But what if you don't know your Pimpinella anisum from your Borago officinalis? Now there's a book to make it all easy for you. Filled with herbs, breastfeeding tips and advice from Mama, A Comprehensive Guide to Herbs and Breastfeeding is an essential reference for careful mamas who want to safely harness the goodness of herbs."
Get your e-book
HERE
(did I mention it is a free download?)
5.) Lactation Cookie Recipe
"While there are many variations out there, they are all essentially the same and boast three main ingredients commonly believed (in North America) to impact milk supply: oatmeal, brewer's yeast, and flax.
Some home bakers will throw in fenugreek as well, and because this is known to increase milk supply (in both humans and cows!), but hard on the stomach, it isn't a bad idea to add it to foods you'll already be eating (you can open a couple capsules of fenugreek and toss them to the cookie batter). Fenugreek is one of the oldest medicinal herbs used for increasing milk supply, but to do so you will need to consume 1500mg of fenugreek, three times each day. (1) This is more than the recommended amount on the bottle, but the dosing printed on fenugreek labels is not intended to be for boosting milk supply. One study found that when enough fenugreek was consumed, milk supply doubled. (2) Note that while 
mother's milk teas 
(with fenugreek) may be a great supplement, and mood-enhancing to sip, you'd have to drink a lot of it to really see an impact. 
Capsules
 are a better way to go if you are planning to add fenugreek to your regimen."
Learn more and find the recipe
HERE
I hope that M.F. finds this helpful, and that she and other pumping moms out there stay committed to providing human milk for the human babies.  It is such a struggle sometimes, and yet, we hear from the moms that persevered that IT IS WORTH IT.  There is nothing like looking at your thriving baby and knowing that your milk gave them the best possible start in life.
Disclaimer: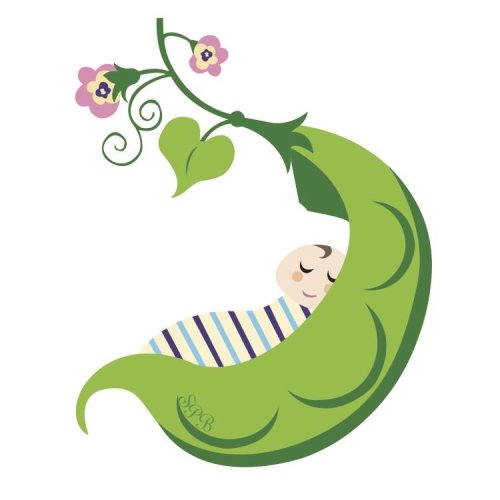 The material included on this site is for informational purposes only.  It is not intended nor implied to be a substitute for professional medical advice. The reader should always consult her or his healthcare provider to determine the appropriateness of the information for their own situation.  Krystyna and Bruss Bowman and Bowman House, LLC accept no liability for the content of this site, or for the consequences of any actions taken on the basis of the information provided.  This blog contains information about our classes available in Chandler, AZ and Payson, AZ and is not the official website of The Bradley Method®. The views contained on this blog do not necessarily reflect those of The Bradley Method® or the American Academy of Husband-Coached Childbirth®.
Categories: Breastfeeding, Breastfeeding Challenges, Galactogogues, Increase Breastmilk, Milk Supply
/