...celebrating every swee​t pea their birth
| | |
| --- | --- |
| Posted on November 9, 2012 at 6:26 PM | |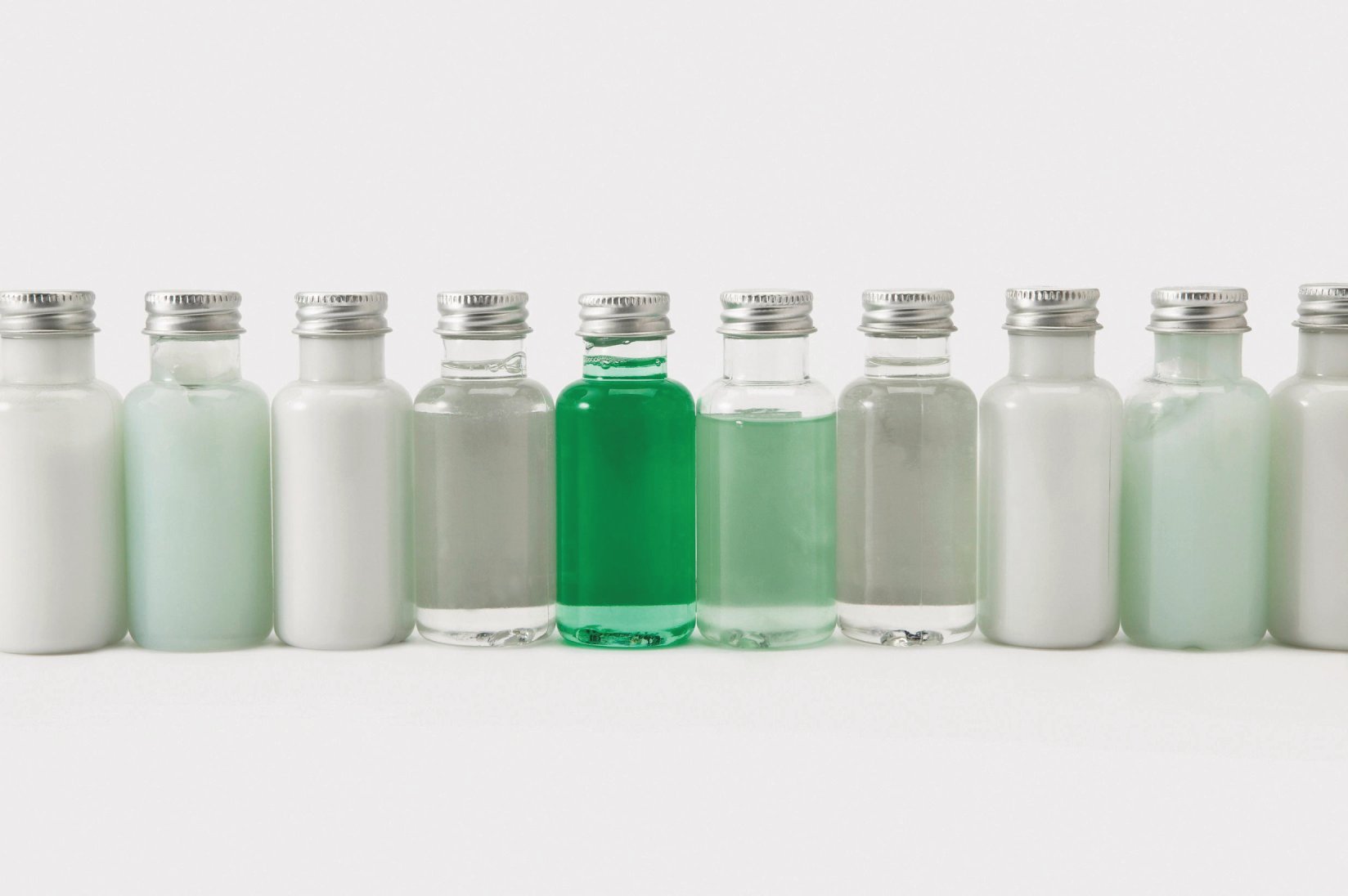 So in
my quest
to find products that we can use without inadvertently introducing toxins into our home and, more importantly in my mind, our bodies, I made two more discoveries this week.
I made my first one when I was looking for an alternative to our 3+ -toxin high Aveeno soap that I used for myself and on three of the kiddos, and for a children's shampoo to replace the 7-toxin high children's shampoo that our oldest daughter was using.  The quest led us to our favorite store – the owner is a pretty health conscious mama and she aims to stock products that are organic and safe for baby.
I am gathering that the biggest challenge in manufacturing and marketing is shelf life.  The toxicity in a lot of the personal care products seems to be in the formaldehyde and the petrochemicals…so I am learning to look for the preservatives and the abbreviations for the petroleum products.
Puma, our oldest kiddo, objected to the scents of the Earth Mama Angel Baby Shampoo & Wash (it passed muster with everyone else so that's what the younger kiddos are using).  So then I looked at a product called Hip Peas (http://www.hip-peas.com/).  As a precaution, I decided to look up their preservative on my smartphone even though they claim to be a natural, botanical product - just "in case".
Their preservative?  Phenoxyethanol…the
first site I saw
said this:
Phenoxyethanol is the new darling of the chemical industry and it is increasingly turning up in cosmetics as a preservative as an alternative to parabens. It only recently came to public attention in the US when the FDA issued a warning about its use in a cream, called Mommy Bliss, for nursing mothers. The 

FDA warned

 that phenoxyethanol can cause shut down of the central nervous system, vomiting and contact dermatitis...

...Phenoxyethanol is a glycol ether. Glycols are a series of chemicals that find their way into all sorts of things: paint, lacquer, jet fuel...

... Phenoxyethanol is used as an anti-bacterial in cosmetics as well as a stabilizer in perfume.The product's Material Safety Data Sheet (MSDS) says that it phenoxyethanol is harmful if swallowed, inhaled or absorbed through the skin and that it can cause reproductive damage. The MSDS refers to 100% concentrations, so is it safe at lower doses? In cosmetics the concentrations are typically 0.5% to 1%.

Read the whole article HERE

WHAT!!!  And this product is that is touted as gentle, natural botanicals…argh!!  As far as I could see, all of their products have phenoxyethanol in them so we completely skipped them.

I came home from my shopping trip with the bottle of Earth Mama Angel baby shampoo and Gaia's detangling spray.  I pulled everything out of our bathroom until I was able to compare all the ingredients against my expanding list of toxins…which was about to grow again.

When I came home, I researched phenoxyethanol on my computer.   
Here is what the FDA has say about it:
Phenoxyethanol is a preservative that is primarily used in cosmetics and medications. It also can depress the central nervous system and may cause vomiting and diarrhea, which can lead to dehydration in infants.

Read the entire warning document HERE
So I calmed down a little bit because this was a direct warning against a nipple cream that kiddos were ingesting when they nursed...but wait! The Hip Peas products that are leave-in hair care products would allow all day for this chemical to seep into your baby's body - via their head!!  No thanks, we are still skipping on the Hip Peas products for now.
From the phenoxyehtanol link, I came across another little nugget.  There is another alternative preservative that is used in cosmetics…and food…called
sodium benzoate
.
The natural form, benzoic acid, is found in foods like cranberries, prunes, cinnamon, apples…and fairly benign on it's own.  Sounds fairly benign, right?  Here is the catch:
In combination with ascorbic acid (vitamin C, E300), sodium benzoate and potassium benzoate form benzene, a known carcinogen. However, in most beverages that contain both, the benzene levels are below those considered dangerous for consumption. Heat, light and shelf life can affect the rate at which benzene is formed.
Seriously!  Benzene is a known carcinogen and these things are allowed to be combined together and sold to the general public???  And shelf life matters?  Good grief!  How do we know what is safe for us?
So, we moved back to our old standby, Dr. Bronner's Peppermint Liquid Soap.  We had stopped using it last year because Otter (our baby) seemed to be sensitive to it.  Daddy Bruss is now using the liquid form and I am using the bar form to see how they go this time. 
Thank goodness, I found out that our Neuma Moisture Shampoo and Moisture Conditioner passed muster (NOT a closer look this morning has me on the search again!)
…I tried using Dr. Bronner's Liquid as a shampoo and I am not impressed with those results.  I am glad that going non-toxic means does not mean going non-attractive!!
As for skin care, I am going to bite the bullet and spend some money on
Om Aroma & Co.
facial products for now.  This owner is a "local" mama in the NYC area who started formulating products for her own sensitive skin.  The preservative that she uses is polyaminopropyl biguanide.  You can read more about it
HERE
.  I feel a little more at ease with this because it is has not been shown to be cytotoxic (bad for your cells) and it is a common ingredient in contact solutions.  My thinking is that if it is safe for the eyes, it is probably okay for the rest of your body. 
We are also going to put the baby OM products back in the front of the shelf.  I had hesitated using them because they are more expensive than the drug-store brands.  For good reason - the extra money is so worth it if it means I am not poisoning our kiddos!!
My new quest...find products that are not only free of the toxic chemicals; they also have to have the shortest ingredient list.  Our soap has eight ingredients.  Our new moisturizer for the kiddos has five ingredients...now I need to find adult products that are effective and low on ingredients.
I am getting short on time today since it is class night so I am going to sign off for now.  I will add the products we are looking at to our Toxins All Around Us posts when I get home tonight.  I think I am even going to start a "Products We Love" list as one post and add them to that
Pinterest Board
.
So what exactly are the toxins I speak of?  Read
THIS
Ingredients lists can be found
HERE

Do you have a favorite truly natural product to recommend?

Disclaimer:  
The material included on this site is for informational purposes only.
It is not intended nor implied to be a substitute for professional medical advice. The reader should always consult her or his healthcare provider to determine the appropriateness of the information for their own situation.  Krystyna and Bruss Bowman and Bowman House, LLC accept no liability for the content of this site, or for the consequences of any actions taken on the basis of the information provided.  This blog contains information about our classes available in Chandler, AZ and Payson, AZ and is not the official website of The Bradley Method®. The views contained on this blog do not necessarily reflect those of The Bradley Method® or the American Academy of Husband-Coached Childbirth®.
Categories: Toxins, pesticides, chemicals and pregnancy
/