Shopping Cart
Your Cart is Empty
There was an error with PayPal
Click here to try again
Thank you for your business!
You should be receiving an order confirmation from Paypal shortly.
Exit Shopping Cart
...celebrating every swee​t pea their birth
| | |
| --- | --- |
| Posted on November 13, 2012 at 11:00 AM | |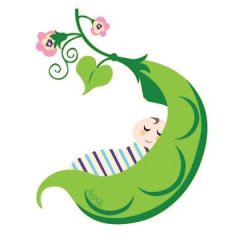 Ahh – today's blog post is inspired by the class on postpartum we just taught and two of our sweet students who are going through some sleepless nights with their daughters.  Warm thoughts and wishes for the sandman are being sent for them.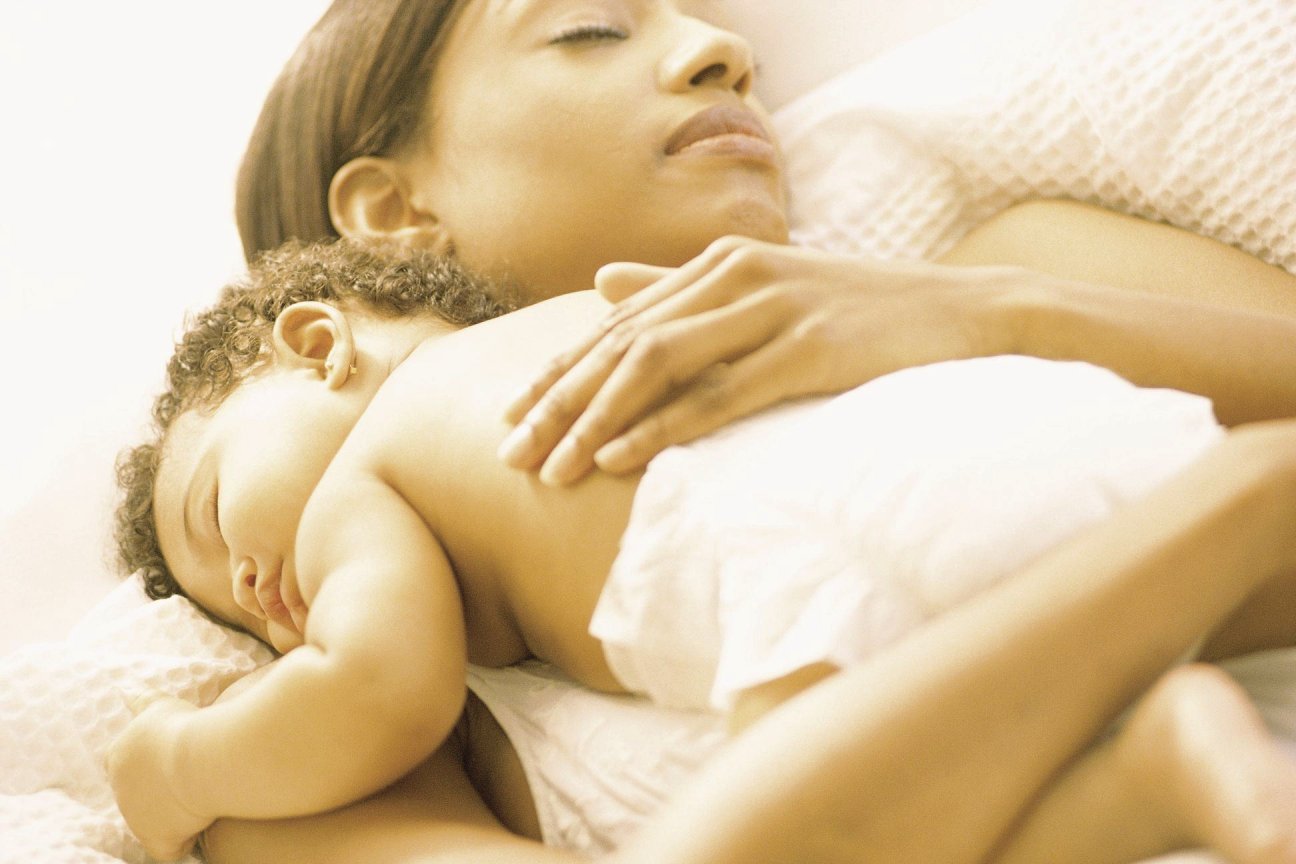 A common suggestion when babies are sleepless is to let them cry it out, also known as CIO.  I cringe when I see those words.  I believe that babies are meant to be with their mamas for the first nine months of their lives – you can read more about why I believe that
HERE
, and the babies that inspired this post are still under nine months of age.
As part of that MotherBaby dynamic, I believe babies cry because they want comfort - not to manipulate. Adults in relationships like to sleep next to their partners.  It is incredible to me that children and babies are expected to be okay sleeping alone. They are less emotionally mature and we ask them to do things that their adult parents (assuming they all live together), supposedly fully functioning and emotionally intact, do not do. 
I want to remind sleepless parents and readers of how amazing their infant child is.  When they are first born, literally EVERYTHING is new.
They have new sight...your child has never seen before without the filter from skin, muscle, fat and amniotic fluid.  They are truly experiencing the bright, white light for the first time.  All the sights they see are accosting their newborn, blurry vision.
They are hearing for the first time without the muting from skin, muscle, fat and amniotic fluid.  All the sounds they are hearing are bombarding their sensitive ears.
They smell and taste everything for the first time.  Literally, everything, for they have never smelled nor tasted anything except the amniotic solution they were floating in for their gestational period.
They are feeling everything for the first time.  They were protected from direct impact by mama's wonderful protective design of skin, muscle, fat, uterine walls and amniotic fluid.  Their skin, covered with sensory receptors is electrified every time they are touched.

So this little person, who has so much change thrown at them in the split second that they are born, is in the process of learning about the world around them.  They crave the warmth of their mother's body, or another comforting body, since they cannot regulate their body temperature on their own yet.  They are soothed by the rhythm of a beating heart, a sound that was a permanent part of their environment since the day they could hear in utero.
A baby who is crying is a baby who has a need that has not been met.  We are all familiar with the common ones: Are they wet? Hungry? Tired?
Then there are the reasons that we seem to have forgotten about as a culture…could they be lonely? Scared? Seeking reassurance? Craving safety in a parent's arms? Growing?  Teething? These are no less important than the common reasons. 
It is easy to be seduced by all the toys, sleep aids and gadgets that promise a child will sleep through the night.  News flash:  babies are wired to cry when they need help…
HERE
are some great links to reasons from a developmental standpoint as to why babies *should not* sleep through the night.
So just how long does it take that little bundle of newness to be independent?  I am sure we will all have a different answer.  And along the path to independence, there is the discomfort of teething, growth spurts, psychological expansion from the mama as the center of the universe, to the rest of the family and then the realization that the world really is a very BIG place.

It works for some families to co-sleep, and for other families it is better to have the baby/child sleep in their crib/bed.  Or, you can do a little of both, which happens to be our choice.  Or...the list could go on and on.  There are always lots of options for a family to explore as they find the right path for them.

Here are my beliefs: 
1. Being a parent is not about you.  It is about the child.  Whether the child was planned or not, you brought the child into the world.  They are here now and plainly crying for your attention. I look at the current culture of parenting and wondering if the selfishness some people see and complain about in today's youth might start in the early years when we expect them to fend for themselves instead of giving them the very best of us as parents, no matter what time of day or night they cry for help.




2. In addition, (again, assuming that a couple is raising the family), nighttime waking is not the exclusive territory of one parent over the other.  It is okay to wake your partner up so you can sleep.  Because our family's choice is to hold and interact with our children, even when they wake in the middle of the night, at one point, we had to figure out how to sleep in shifts.  This, too, passed, and for the most part, we all have the same bedtime *for now*! (Thanks to L.B. for that great phrase)



I implore you to examine your paradigm.  I suggest that our task as a parent is not to get our child to sleep through the night from the earliest moment possible.  Our task, our gift, is to respond to a child's needs as they need to be met so that we create confident, loving and independent adults who are ready to meet the challenges they face in the world and leave their world a better place.




TO BE VERY CLEAR: I am not saying that all children who CIO cannot grow to be wonderful people.  To be wonderful is a choice that we can all make.  Andeach family has to choose what is RIGHT FOR THEM.




What I am suggesting is that we examine our parenting choices and make the best choice putting our child's developmental needs first.  You will sleep again.  This season shall pass and you will wonder where your baby went, and what that rambunctious (toddler)(child)(adolescent)(adult) did with your sweet baby.    




Dare I ask…

How did you make it through sleepless nights with your baby?







Disclaimer: 

The material included on this site is for informational purposes only.  It is not intended nor implied to be a substitute for professional medical advice. The reader should always consult her or his healthcare provider to determine the appropriateness of the information for their own situation.  Krystyna and Bruss Bowman and Bowman House, LLC accept no liability for the content of this site, or for the consequences of any actions taken on the basis of the information provided.  This blog contains information about our classes available in Chandler, AZ and Payson, AZ and is not the official website of The Bradley Method®. The views contained on this blog do not necessarily reflect those of The Bradley Method® or the American Academy of Husband-Coached Childbirth®.

me

Categories: Bedtime Routine, Co Sleeping, Cry It Out, Crying, Parenting

0

/