...celebrating every swee​t pea their birth
| | |
| --- | --- |
| Posted on January 13, 2013 at 5:51 AM | |
Our "Meet the Doula" feature is back in 2013.  
This month we meet Nikki Ausdemore.  I first met Nikki at an ICAN meeting - her spirit and her candor impressed me.  Not only is she very knowledgable about birth, she is also an inspiration for many a mama along their VBAC journey - she had her vaginal birth after 3 previous cesarean births.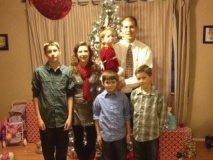 Mini-Bio:
 Nikki is a doula, student midwife, and placenta encapsulator.  She has been doing birth work for more than 6 years and has attended over 110 births.  She has 4 children and has a very supportive husband.
When was the first time you heard the word, "doula"? 
  In my first pregnancy while reading a birth related book.
How did you decide that becoming a doula was part of your journey? 
  I knew I wanted to be involved with moms and babies after having my first 2 kids.  However, I also knew going back to school with 2 young children was not in the cards, so I opted to go the certified doula route to see if birth work was for me.
Are you a birth and/or a postpartum doula?
  Birth
How long have you been a doula?
  I have been a doula for 6 years - DONA trained (no longer certified), certified through Nurturing Hearts Birth Services (NHBS).  In addition, I am a childbirth educator and a student midwife.  
What do you enjoy the most about being a doula?
  Having the opportunity to help moms experience the excitement and empowerment of birth.  Seeing a new life enter the world.  It never ceases to amaze me.
What is your philosophy when you go to a birth space?
  Her body, her birth, her choices. I am there to support the mom in whatever choices she makes.
How do you work with and involve the Coach? 
  We often work as a pair to support mom.  I offer suggestions and encouragement for the coach in how best to help the laboring mom, and I support the coach (ensuring he/she eats, sleeps, etc.) throughout the birth process.
What is the toughest situation you have ever dealt with? How did you handle it? 
 The loss of a client's baby would be the toughest situation I've dealt with. Along with the midwives who attended her, we continued to support and encourage her, hold her up spiritually and emotionally while she birthed her perfect little baby, and I was available for support and encouragement after the birth.  
What keeps you working as a doula? 
  My love for the process, the awe of the experience of birth, and the love of the moms I serve.
What does your fee cover – how many visits or hours? Is there a
different charge for a shorter labor or longer labor? 
  I offer 1-3 prenatal visits (whatever mom and dad require), services the day of the birth, and 1-2 postpartum visits.  My fee is the same regardless of the length of labor.
Do you offer any other services to your clients? 
  Placenta encapsulation, use of a tub to labor and/or birth in depending on birth location.
Just for fun, what do you do when you are not doula-ing? 
  Watch my 3 boys play baseball, run my 4 kids to and fro, study midwifery.  :)      
Nikki's Contact Information:
480-628-6730  Cell
Disclaimer: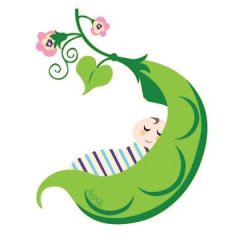 The material included on this site is for informational purposes only.
It is not intended nor implied to be a substitute for professional medical advice.

The reader should always consult her or his healthcare provider to determine the appropriateness of the information for their own situation. 

Krystyna and Bruss Bowman and Bowman House, LLC accept no liability for the content of this site, or for the consequences of any actions taken on the basis of the information provided.  This blog contains information about our classes available in Chandler, AZ and Payson, AZ and is not the official website of The Bradley Method®. The views contained on this blog do not necessarily reflect those of The Bradley Method® or the American Academy of Husband-Coached Childbirth®.
Categories: Cesarean Birth, Cesarean Support Group, Cesarean Surgery, Doulas, Meet the Doula, Midwife
/