...celebrating every swee​t pea their birth
| | |
| --- | --- |
| Posted on January 22, 2013 at 4:11 PM | |
Every once in a while, a mom who is coming down the home stretch in her pregnancy will ask us this question.  The realization that this baby growing inside of her needs to come out hits the conscious mind, and panic ensues!  (News flash: it has happened to me every pregnancy!)

First of all, let me assure you that you are not alone.  At some point, many of us have the "light bulb moment" and magnitude of what is about to happen becomes real: you are going to labor, you will give birth, you are going to become a parent, and a new life will be dependent on you.  Depending on how you process these realizations, you could be completely at peace or you could come unglued, and everything in between.

First, we offer words of comfort that it is okay and you are not alone.  Giving birth, especially for the first time, is full of unknowns.  What will contractions feel like?  Can I handle them?  Will I know I am in labor? What will labor be like?  How long will it be? 

The list goes on…the only questions that are answered by the first labor are what contractions will feel like.  Even then, sometimes the quality and the feel of the contractions may change on how the baby is positioned. 

Next, we offer words of assurance are that the questions and the concern are signs that you care.  You showed that you care by signing up for a childbirth preparation course, especially a comprehensive one like The Bradley Method®, which is a twelve-week commitment to prepare for the best birth possible.  What you prepare as your Birth Plan (we call it the Wish List) may go completely out the window.  However, by taking the time to educate yourself as a mom and coach, you will make the decisions together for a Healthy Mom, Healthy Baby outcome.  As your instructors, we hope that you will be proud of your baby's birth story, and confident that together you made the choices that led to the birth your baby needed.

After that, we offer words of action:  Excel at the things that are within your control.
Focus your energy on the things you can do:

Eat a healthy, high-protein (75-100 g/day), whole food diet that builds a strong baby and strong, stretchy uterus and connective tissues in mom. 
You can ensure that you build your stamina by walking at least 20 minutes per day.
You can practice your relaxation techniques and ensure you have a well-stocked toolbox when labor starts.
You can do labor rehearsals to train your body to remember the length of minute (most contractions are about that long, and when they get longer you are probably close to the end!) and to build a muscle memory of different labor positions and their benefits (some are good for moving baby down, others serve well for posterior babies, etc.).
You can choose a care provider that sees birth the same way you do, and that you can trust implicitly should you come to a place when decisions need to be made.
Lastly, we encourage you to embrace your fears – concerns – stress…which ever word(s) apply to you.  You cannot be in control of everything.  You can however face what you are feeling, ask yourself if you can change those or let them go, and take control of how you want to deal with them.  Will a self-administered fear release exercise work for you?  Do you want to work with a facilitator?  Do you need to see a counselor? 
The one thing we do know is that labor amplifies whatever we are feeling.  If you are committed to a natural labor and delivery, you must deal with whatever fears you have, because fear is a closing emotion.  Do the work you need to do to fill your approach to labor with love and confidence so that you are open to the process, and so your labor can progress as unencumbered as possible.  
When you do the work to feel empowered and prepared, you and your coach can labor together towards a Happy Birth-Day.
Some recommended reading:
Aromatherapy
Flower Essences
by Lotus Wei
Understanding the Fear-Pain-Tension Cycle
The Birth Book
, William Sears, M.D., and Martha Sears, ©1994, Chapter 8, "Why Birth Hurts – Why It Doesn't Have To"
Fear Release
Birthing From Within
, Pamela England, CNM & Rob Horowitz, PhD., ©1998, See pages 118-119, 129, 131-132, 190, 192, 194-196
Meditations
http://www.pregnancy-to-childbirth.com/pregnancy-meditation.html
Disclaimer: 
The material included on this site is for informational purposes only.
It is not intended nor implied to be a substitute for professional medical advice. The reader should always consult her or his healthcare provider to determine the appropriateness of the information for their own situation.  Krystyna and Bruss Bowman and Bowman House, LLC accept no liability for the content of this site, or for the consequences of any actions taken on the basis of the information provided.  This blog contains information about our classes available in Chandler, AZ and Payson, AZ and is not the official website of The Bradley Method®. The views contained on this blog do not necessarily reflect those of The Bradley Method® or the American Academy of Husband-Coached Childbirth®.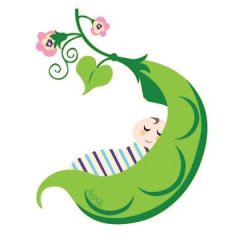 Categories: Pregnancy
/