...celebrating every swee​t pea their birth
| | |
| --- | --- |
| Posted on February 1, 2013 at 1:31 AM | |
This month's featured doula is Heather Evans.  She and I met at a Doula and Midwife Luncheon hosted by the wonderful folks over at Mercy Gilbert Medical Center.  I hope you enjoy reading more about her and her passion for assisting pregnant and laboring families.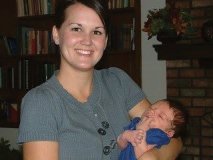 I am a mother of three beautiful children.  I love expanding my knowledge of birth and the birthing process at every possible opportunity.  I have worked hard to build a reputable relationship with local doctors, midwives and care providers. My motto is, "The more you know the more you grow."
When was the first time you heard the word, "doula"?
When working with a dear friend and midwife I came to know and understand what a doula was and the role a doula plays. I was able to see first hand how she attended to her clients and the role she played.  I love that in Greek the word doula means caregiver, its the perfect definition of what a doula really is.
How did you decide that becoming a doula was part of your journey?
With the birth of my first daughter I knew that I wanted to stray from the "typical" birth.  I trusted my body and felt a desire to let nature take its course as presented.  Being prepared was important to me and inclusive in my preparations was having labor support that could walk me thru the stages of labor and offer help and support where needed.  Having a doula attend the birth of my daughter gave me the confidence I needed to birth how I felt comfortable and safe.  Having a doula attend to me was so defining for me that soon after my daughter's birth (almost 8 years ago) I decided that I, too, wanted the ability to offer women the knowledge, support and love they needed to birth how they felt comfortable and safe.
Are you a birth and/or a postpartum doula?
I am a certified birth doula through DONA (Doulas of North America).
How long have you been a doula?
I have been a doula for four and a half years.  I completed my birth doula training through DONA and went on to complete the certification necessary to become a certified birth doula.  I hold a "current certified doula" status with DONA.  I am also certified in breastfeeding support.
What do you enjoy the most about being a doula?
Guiding a woman to what she is already capable of is priceless to me.  Being that support she needs to carry out her desires to birth as she chooses is most rewarding.  
What is your philosophy when you go to a birth space?
Every birth is different; I respect that with every client.  I meet with my clients several times before attending to them while they labor.  This gives me the ability to know what their wants and desires are.  I want to learn how they want me to interact and what boundaries I need to respect.  I work hard to maintain a professional demeanor to all my clients, hospital staff and their choice of care provider.  I attend every birth with a positive attitude and humble respect.
How do you work with and involve the Coach?
My goal is to make the coach feel as involved as possible.  I feel as a doula this can mean that I, too, support and help the coach while we work together for a common goal.  Meeting with my clients prior to labor I work hard to build trust with the coach as much as the expectant mother.  
What is the toughest situation you have ever dealt with?  How did you handle it?
I worked for several months with an expectant mother who was attempting a VBAC (vaginal birth after cesarean).  She and I worked closely to prepare and give her the best birth experience possible.  She felt so confident, as did I, that her desire for a VBAC would be a success.  Just days after her EDD (estimated due date) labor began.  We worked at her home together through the night to keep her labor progressing and to maintain relaxation and comfort.  She did amazing!  Upon arrival at the hospital, she was admitted then informed her doctor was not available and that the on call doctor would be attending.  The on call doctor arrived in the laboring room and proceeded to tell her he would give her just a few more hours to labor and if she had not progressed she would have a repeat cesarean.  My heart sank for her but I knew I needed to keep her calm, assertive and focused.  We did the best we could and after a few hours the on call doctor would no longer let her labor and insisted on a repeat cesarean.  I felt devastated for her.  When the doctor and nurses left the room I had a few moments to comfort and listen with her.  She shared her sadness for her situation as I just listened and offered support as needed.  She had a healthy baby boy and we have maintained a lasting friendship from that day forward.  This gave me the realization that as a doula my role can change in a moments notice and I must always be prepared to what is needed in any situation. 
What keeps you working as a doula?
My goal for every mother is that she has the birth she desires.  Education is key.  Every mother that is able to educate herself and have the birth she desires will share that story with another expecting mother.  The chain of education continues from there.  I love so much getting to know each of my clients and be a part of a very special moment in their lives.
What does your fee cover – how many visits or hours?  Is there a
different charge for a shorter labor or longer labor?
 My fees include 3-4 visits before birth and assistance with a birth plan.  I also offer refreshers for pain management (I am trained in Hypnobirthing and familiar with The Bradley Method®).  I am on call 2 weeks prior to the estimated due date and available 24/7 for questions or concerns.  I attend the birth and return 24 hours after the birth to assist as needed.  I also offer a dinner for my clients once they return home from the hospital, birthing center or location of birth.
Just for fun, what do you do when you are not "doula-ing"?
I am obsessed with baking and all things sweet.  I love to try new recipes and bake for others.  I enjoy the outdoors and all the amazing outdoor recreation activities Arizona has to offer.  I am an Arizona native and love the warm weather; it's where I plan to call home for years to come.

A little more about Heather's philosophy as your doula:
I love being a doula and all it encompasses. The word, "Doula" means caregiver in Greek. What better way to share my love of the birthing mother than to offer a service of mothering the mother while in the early stages of labor and thereafter?
My role is to help the birthing mother make informed decisions about her birth and the birthing process. The miracle of birth seems to have been forgotten for what it can truly be, A Labor of Love. 
A woman's body is designed to give birth. It is perfect in its form and enables the birthing mother the opportunity to draw out from inside of her the ability to achieve the most empowering moment of her life.
My greatest accomplishment comes from helping expectant mothers achieve their goals and ideal birth plan with educated decisions and preparation. My presence at the birth and thereafter is only an added role in helping her accomplish what she is already capable of.
For more information on my services my blog is 
I can be reached via e-mail at 
or via cell phone at 480-695-4658.  
Was Heather your doula? 
Please let us know how she helped you on your birth journey – thank you!  Our students are reading these "Meet the Doula" interviews to help them choose a doula for their baby's Birth-Day.
When you leave us a comment, it will be reviewed and posted if it is not "spam".  "I think" that the amount of traffic you so generously generate has led to a lot of spam posting.  In an effort to keep the spam to a minimum, I am taking the time to moderate comments now.  
Disclaimer: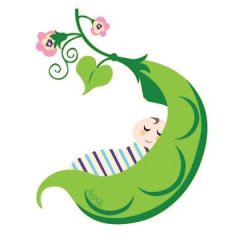 The material included on this site is for informational purposes only.
It is not intended nor implied to be a substitute for professional medical advice. The reader should always consult her or his healthcare provider to determine the appropriateness of the information for their own situation.  Krystyna and Bruss Bowman and Bowman House, LLC accept no liability for the content of this site, or for the consequences of any actions taken on the basis of the information provided. 

This blog contains information about our classes available in Chandler, AZ and Payson, AZ and is not the official website of The Bradley Method®. The views contained on this blog do not necessarily reflect those of The Bradley Method® or the American Academy of Husband-Coached Childbirth®.
Categories: Doulas, Meet the Doula
/