...celebrating every swee​t pea their birth
| | |
| --- | --- |
| Posted on February 6, 2013 at 10:11 AM | |
We had the pleasure of hosting an impromptu mama group yesterday!  It is always such an honor to visit with alumni mamas and babies – we love hearing from all of our past students.
These mamas are attending the Breastfeeding Support Group hosted at Modern Mommy Boutique on Tuesday mornings.  We heard a couple of birth stories, talked about cloth diapering (all four of them are using cloth!), and I learned what about the "
bikini twist
"!  Even this mama learned something new.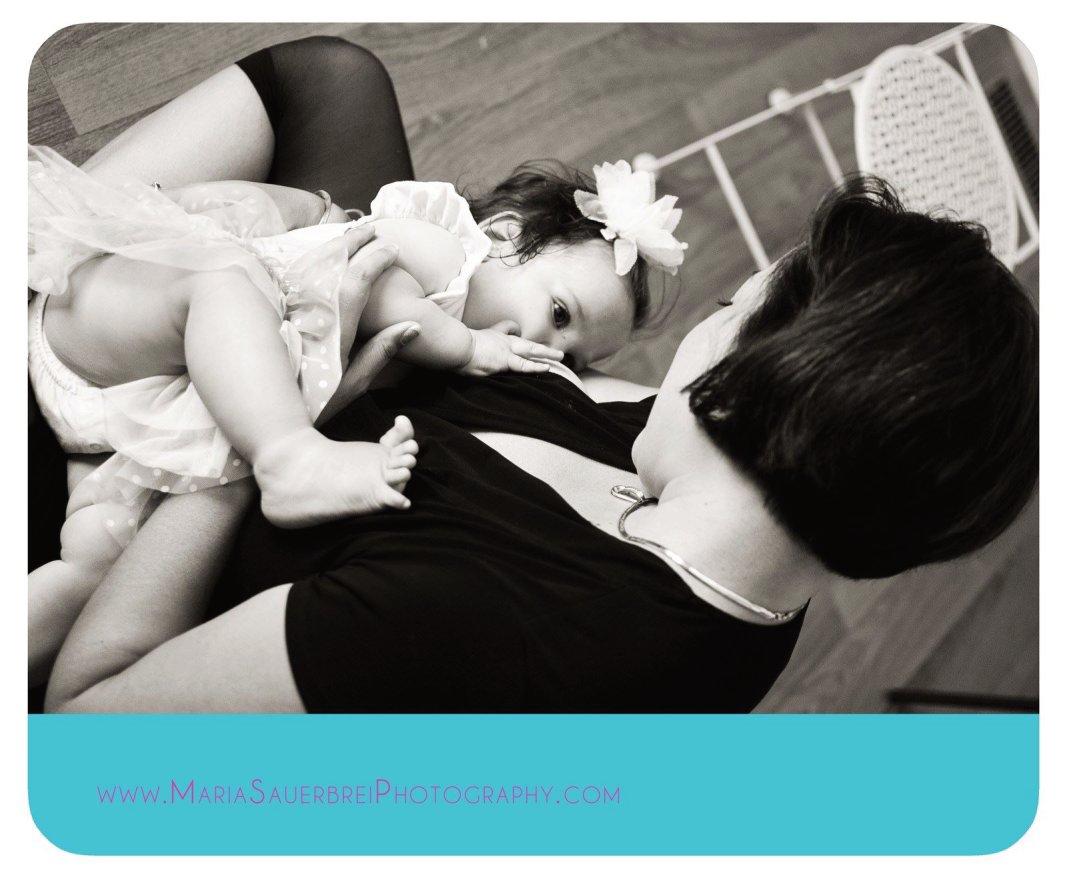 One of the questions that came up is, "How do I get comfortable nursing in public?"
This mom felt very comfortable nursing at home, and was okay doing so in front of family and friends.  Now that their baby is 11 weeks old, she is ready to start venturing out of the house, and she knows the reality is that at some point, the baby is going to get hungry while they are out and about living their lives.
I offered some suggestions that I want to share with you:
1.  Start in front of the mirror. 

Take some time to "see" what it looks like.  If you are going to use a nursing cover, practice putting it on and then nurse your baby under the cover.  Using the mirror offers feedback on how to maneuver baby, cloth and hands.  If you are going to nurse without a cover, the mirror can reassure you about how much skin you are showing.  Some mamas like to wear nursing blouses or tank tops that have a panel to cover the midsection and only expose the breast to the baby.  Very little, if any flesh shows with tops designed specifically for nursing.  Other mamas prefer to wear their favorite non-nursing tops and simply pull down the clothing to expose just the breast to the baby.  Although the whole breast is out, you would be surprised at how little nipple and areola show once the baby is latched on.  Each mamas has to decide what her comfort level is, and the mirror is a great place to really "see" and decide what is going to work for you.




2.  Build your confidence in a safe place.

We are fortunate to have several support breastfeeding groups to choose from in the Phoenix area (see list below).  Go, go, go!  Surround yourself with nursing moms that have the same questions, and those that are a little ahead of where you are to hear their questions, and learn from the mamas that are confident.  Everyone who attends is nursing, is going to nurse, or has nursed – it is a judgment-free zone.  While support groups may not be the ideal place for one-to-one coaching, they are one of the best places to build your confidence in your ability to nurse in public because you are all there to talk and learn about breastfeeding.  No one is going to be offended if you feed your hungry baby!




3.  Go out as a family.

Our first Bradley® teacher made a great suggestion in class that gave Bruss something "to do" while offering me the confidence boost I needed the first few times we nursed outside of the safety of our home.  Sadly, people find it easy to pick on a mom by herself.  Adding the extra layer of Coach is a different dynamic, and very few people will pick on a nursing family.  Her suggestion was to have Coach put an arm around the MotherBaby as they nursed and eyeball anyone who looked over with a stare and a smile.  His arm gave us protection, support, and love.  We have never been harassed.  The confidence I gained nursing in the safety of his arms grew me into a confident nursing mama without his having to be around.  I "just knew" it was going to be okay and now I can breastfeed whenever and wherever baby needs to nurse.




4.  Travel as a pack.

Most coaches have to go back to work sooner than mamas.  I suggested that these mamas keep getting together after their support group, or other times during the week.  There is strength in numbers – two+ nursing mamas are not very likely to get harassed.  You can support each other, watch the babies if someone has to use the restroom, and build a "new normal" in your corner of the world.  There is a beauty and camaraderie in growing and learning together.




5.  Arm yourself with knowledge.

The Arizona law states that breastfeeding is not an act of indecent exposure, and also affirms that you have a right to breastfeed wherever you are lawfully present.  If anyone questions you or asks you to leave, you can respectfully decline because your baby has the human right to eat when they are hungry.  The state of Arizona recognizes that, and protects your right to feed your baby.

HERE

is a handy PDF file you can use if you live in the state of Arizona.  You can print this on business cards and hand out the Arizona Revised Statutes to anyone who questions your right to breastfeed.  Should the interaction escalate,

HERE

is some information on how to manage the situation.
For most of us, there is a learning curve to breastfeeding.  You are not alone.  You can learn and you will gain confidence.  Your baby will thank you for the effort as they grow and thrive.  The people around you that can't thank you in person will thank you to their peers when they say, "I saw another woman do this, and I know I can do this."
Remember the struggle when you are a breastfeeding pro, and please go up to a new mother who is holding back the tears.  Smile at her as she nurses her baby, and if you have the confidence, tell her how well she is doing and thank her for taking the time to breastfeed her baby.  One at a time, we can change the perception and build a world in which breastfeeding is accepted whenever and wherever baby needs to be nursed.
How did you build your confidence as a nursing mother/family?
Please leave us a comment - it will be moderated and posted. 
*I think* that the amount of traffic you so generously generate has led to a lot of spam posting.  In an effort to keep the spam to a minimum, I am taking the time to moderate comments now.
Breastfeeding Support Groups
Breastfeeding Support Group • Tuesday mornings
 • Time:10:00 AM
Modern Mommy Boutique, 3355 W Chandler Blvd, #3, Chandler, AZ  85226,
(480) 857-7187
Facilitator: Debbie Gillespie, IBCLC, RLC
Dignity Healthcare Breastfeeding Support Groups
With the exception of major holidays…
Chandler Regional Medical Center's
 Breastfeeding Support Group meets weekly on Wednesdays from 11:00 a.m. to 12:30 p.m.
Mercy Gilbert Medical Center's
 Breastfeeding Support Group meets weekly on Fridays from 10:00 a.m. to 11:30 a.m.
For more information, please call the ResourceLink toll-free 
1 (877) 728-5414, Monday through Friday from 8 a.m. to 5:30 p.m.
Blossoming Moms Breastfeeding and Postpartum Support Group • Every Wednesday morning  • Time: 11:00 AM
Pregnant moms are welcome too!
Blossom Birth and Wellness Center
2928 N 16th Place, Phoenix, AZ 85016
Facilitator: Michelle Hottya 818-606-5687
Breastfeeding Support Group • Babymoon Inn • Every Wednesday morning • Time: 10:00 am

New mothers have many questions and concerns about breastfeeding. Join us to exchange information and experiences. You can also weigh your baby, get help with your baby's latch or just spend time with other mothers that are breastfeeding.

215 East Lexington Avenue, Phoenix, AZ 

(480) 270-9819
Breastfeeding Circle• 3rd Monday of the month • Time: 11:30 am
Come join the group to get help for your breastfeeding questions and concerns, or to share your trials and triumphs.  Please bring a healthy snack to share.  The circle is open to any adult and lap babies only. Freedom and The Seed office

170 South Ash Avenue, Tempe, AZ 85281 

480-528-1689
La Leche League of Arizona
Click on "Meeting Notice" to find a group that meets in your area
La Leche League International
Choose your country – that will lead to a page where you can click to find a support group in your area
Disclaimer: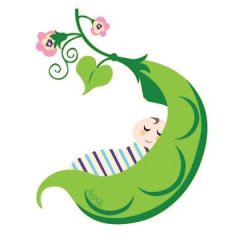 The material included on this site is for informational purposes only.
It is not intended nor implied to be a substitute for professional medical advice. The reader should always consult her or his healthcare provider to determine the appropriateness of the information for their own situation.  Krystyna and Bruss Bowman and Bowman House, LLC accept no liability for the content of this site, or for the consequences of any actions taken on the basis of the information provided.  This blog contains information about our classes available in Chandler, AZ and Payson, AZ and is not the official website of The Bradley Method®. The views contained on this blog do not necessarily reflect those of The Bradley Method® or the American Academy of Husband-Coached Childbirth®.
Categories: Breastfeeding, Breastfeeding support, NIP, Nursing, Nursing In Public
/