...celebrating every swee​t pea their birth
| | |
| --- | --- |
| Posted on March 5, 2013 at 8:48 AM | |
Bruss and I would like to welcome Cassandra to the Sweet Pea Births Family.  She will be a regular contributor to the blog and you will start seeing her around the internet on our other social media platforms.  I am looking forward to sharing her areas of expertise with our students and readers.  Bienvenidos, Cassandra! ~KRB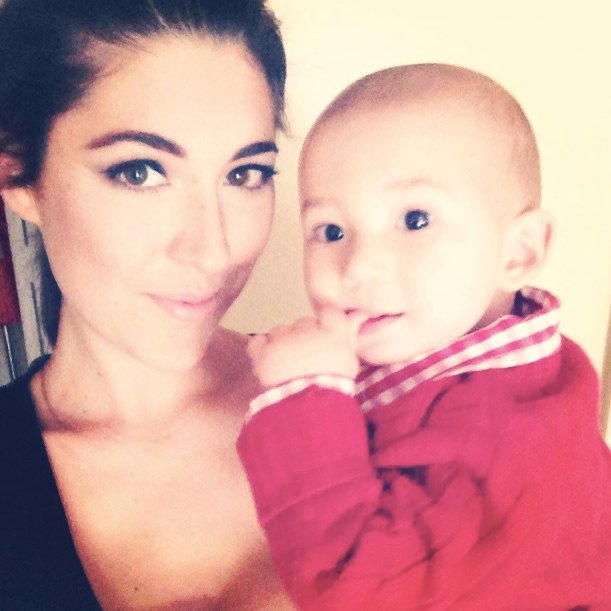 Hi, I am Cassandra Okamoto and I am a new contributing writer here at Sweet Pea Births! I thought I would tell you all a little bit about myself & then share my birth story, which just happened to take place almost exactly one year ago.   
I am wife to my wonderful husband, Eric, of four years, and mother to our one-year-old son. I quit my career in telecommunications finance at 34 weeks pregnant and have stayed home ever since. SAHM, wife, mother, all roles I am still struggling to understand, identify, navigate, and balance a year later.   
In 2009 I began a whirlwind adventure into all things nutrition, holistic healing, natural living, conscious consumerism, and sustainability, not only for our earth but also for us! This led me to obtaining a certificate in Holistic Nutrition from the Southwest Institute of Healing Arts in 2010 and exploring the world of healthy pregnancy and natural home birth before becoming pregnant in 2011. Now my days are filled with post partum/nursing nutrition, toddler nutrition, gentle parenting, and being the best facilitator to my son as he explores the world.   
My pregnancy was filled with tons of herbs/herbal tea, chiropractic care, yoga, massages, nutritious food, walking, weight training (until my due date!).  Everything progressed very normally.
At 43 weeks 4 days (according to the date *I* believed my baby was conceived), I woke up around 9:00 am and while laying in bed felt some slight cramps that were coming and going about every 5/6 minutes. I had no signs of labor up until this point and I knew this could last for days or even weeks so I just relaxed, read, and then got ready for the day. My husband was taking me on an afternoon date to see The Lorax!    
While I was getting ready they were coming a little stronger and by the time I met my husband at 1:00 pm, I was stopping for a breath at each one. I LOVED the movie but about an hour into it I just couldn't get comfortable during the contractions and I asked if we could leave so I could lie down (I still haven't seen the end of that movie!).   
We got home about 4:00 pm and I tried laying on the couch while my husband changed our bed sheets and made me something to eat.  That wasn't very comfortable and I settled in on the floor.
Around 5:45 pm I called our doula. I knew it could still be a very long time and didn't want her to come prematurely but wanted to give her a heads up so she could plan her night. She was on her way to teach a birth class which was from 6:30-8:30 pm and I told her to just come after! She had to run home and get her things and said it would probably take about an hour and I figured I could definitely go on like this for three more hours and 9:30 pm would be perfect. 
The bed was now ready so I got in, surrounded myself with pillows and tried to rest, but they were really coming now. I also had to get up and pee a lot, which was no fun. I felt the best lying down, I needed to be supported and just try and sink into the bed when a contraction would come. I tried the birth ball for one and I just felt so unstable without the support of the bed and pillows all around me. I would have some on the toilet though and would brace myself against the door; the support of the door and the toilet beneath was good too.
Around 6:45 pm they were more intense and hard for me so I started moaning through them, it actually really helped. I decided I needed to call our doula back and have her come now. I also called our midwife then to give her the heads up as I was definitely feeling this was the real thing and hoping to have my baby with us sometime the next morning.    
Our doula arrived around 8:00 pm, and I was so happy to see her. I was still in bed, surrounded by pillows and not opening my eyes – just moaning through each contraction. She set up the birth tub and it was super noisy but I didn't mind at all, during my contractions I was in my own world and although I would still have my eyes closed between contractions I could still hear and understand everything going on around me.
I am not sure what time it was when the first batch of hot water was in the tub but that is when I got in, it wasn't very deep but it was actually perfect. The water felt good. I got on my knees and laid over the side with my arms outside, I began to lose it a little in the pool. The contractions were so strong and honestly I wish I could describe how they felt but I can't, I couldn't really explain to my husband right after and by now I can't remember as vividly. They were HARD though, I got really scared that this was going to go on for hours and hours and hours and I knew I wouldn't be able to last that long. 
I kept asking my doula if she thought I had a lot longer left and she just kept telling me to focus on each contraction and not think about anything except that one. She held my hands and repeated "think about being soft and open in front of your baby" during the contractions and I did. I spread my legs out wide during each and thought about my cervix as butter melting away. Between contractions all I wanted to do was rest, I just wanted to lie down. I started sitting back in the tub during the breaks just to try and find some relief, even though it was more work to get back up as soon as I felt another contraction coming.
During this time I had a non-stop feeling that I had to pee. I would get out of the tub and go to the toilet but during contractions it started feeling so much better if I pushed like I was peeing. Our doula put a chux pad outside of the pool and I spent a couple contractions coming back from the bathroom leaning on the outside of the pool and pee would dribble out each time. She said a little bit of pee in the pool was fine and I was SO happy because it seriously felt so much better when I could do that during the contractions.
Somewhere in here I was asked if I wanted the student midwives to come hang out in the other room but I said no, surprisingly (for my worrisome nature) I didn't feel like anything was wrong and the only thing I was worried about was that labor was going to go on forever and I wouldn't be able to make it through.
I started feeling some spasms on the right side of my belly during three contractions and then at 9:55 pm my water broke! It was the wildest feeling ever, I really had NO idea what it was – it felt like a big gush and then bubbles coming out. I don't know if I made a weird face or something but my doula immediately asked if my water broke and then I knew what it was!
The very next contraction was a pushing contraction – it was the craziest thing I have ever felt. It was like my stomach was literally ejecting my baby out. It would happen about three times each contraction. It wasn't as "painful" as the other contractions but VERY overwhelming and honestly scary to me because it was SO strong and so involuntary – my body was doing it all without me and it was nuts! I don't think I actually pushed with the contractions for awhile, I didn't feel like I was doing anything – it felt like my body all on it's own. My doula told me to reach down and see if I could feel my baby and I could! His head was about half a finger inside.
After a few contractions his head was closer, and then I would feel it come down and go back up. It then started coming down and staying down, but during the break between contractions would go back up.   
My husband replaced my doula in front of me holding my hands during these contractions while she went behind me and put counter pressure on my back. It felt amazing, I didn't really feel that much pressure in my back/bum and I think it was because she was doing that. The beginning of a couple came without her ready and they were SO MUCH WORSE.
Our midwives arrived around 10:40 pm. They checked my baby's heart rate and it sounded good and I was relieved. I hadn't felt any movement from him and a couple of times it crossed my mind that maybe he wasn't ok or alive (I know that is awful but it was in my thoughts). Pretty soon I started feeling burning on the inside, then a couple more contractions later and I was feeling a terrible burning on the outside – I could reach down and feel my son's head RIGHT there.
I had felt something slimy sticking out of me earlier and my doula had checked me with a flashlight and mirror and saw that it was just part of my bag of waters. Our midwife noticed the same thing at this point and wanted to make sure she knew what it was, she couldn't get a good look with the flashlight so she told me I needed to stand up. I thought there was no possible way in the world that I could stand up even if I tried but somehow everyone helped me up, a contraction hit and my baby just shot/tumbled/fell right out, it was 11:20pm on March 7th, 2012.   
Later this week I will be sharing Part 2 so watch for it on Friday! In the mean time I would love to hear from you in the comments: where did you birth your baby(ies)? Was it what you expected or planned, why or why not?    
Please leave us a comment - it will be moderated and posted.  *I think* that the amount of traffic you so generously generate has led to a lot of spam posting.  In an effort to keep the spam to a minimum, I am taking the time to moderate comments now. ~KRB    
Disclaimer: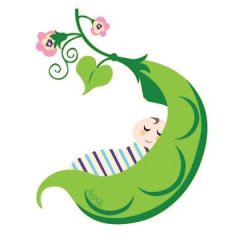 The material included on this site is for informational purposes only.
It is not intended nor implied to be a substitute for professional medical advice. The reader should always consult her or his healthcare provider to determine the appropriateness of the information for their own situation.  Krystyna and Bruss Bowman and Bowman House, LLC accept no liability for the content of this site, or for the consequences of any actions taken on the basis of the information provided.  This blog contains information about our classes available in Chandler, AZ and Payson, AZ and is not the official website of The Bradley Method®. The views contained on this blog do not necessarily reflect those of The Bradley Method® or the American Academy of Husband-Coached Childbirth®.    
Categories: Bag of Waters, Birth place options, Birth Story, Cassandra Okamoto, Chiropractic Care, Comfort Measures, First stage labor, Full term, Heat Comfort Measures, Homebirth, Information Center, Labor Support, Midwife, Midwifery Care, Natural birth, natural labor coping mechanisms, Natural labor coping techniques, Postdate, Rupture of Membranes, Second Stage Labor
/