...celebrating every swee​t pea their birth
| | |
| --- | --- |
| Posted on April 29, 2015 at 7:16 PM | |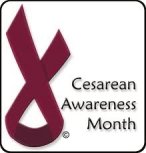 Our posts for Cesarean Awareness Month continue.  With their permission, I am sharing notes today that I took at an ICAN meeting presented by some Phoenix-area midwives in 2012.  
The main presenters and most of what you see below are the paraphrased words of Diane Ortega, CNM and Belinda Hodder, CNM.  They are midwives at Valley Women for Women, whose overall cesarean rate in 2014 was 7% in the midwife practice.*
Also in attendance and adding commentary to some of the answers was another CNM in the area.  While all three midwives believe in and support the natural process, all of these women have had a cesarean themselves.  It seems to me that it lends them an extra dose of vestment in their patient's goals for a vaginal birth after cesarean.
The format of this meeting was question and answer.  Below is a paraphrase of the midwives' answers to the questions posed by the women in attendance at the ICAN meeting on October 24, 2012 in Tempe, AZ.
There is not a lot of opinion offered here.  It was a presentation of information so that a woman considering a vaginal birth after cesarean (VBAC) could consider the information as she prepared for her next birth journey.   
This information is offered a starting point for the previous cesarean birth woman to do her own research so that she could make the decision that is right for her unique situation.
VBAC Planning and Preparation
Q: What are the best methods to prepare for a VBAC?
A:  There are several things you can do to prepare:
Use midwives so you can have the one-to-one model of care.
Stay at home until you are in established labor.
Be supported
Set yourself a mini-goal: what are my absolutes even if the VBAC doesn't go as planned?
Take a good childbirth education course
Pain is associated with death, dying and injury.  You have to redirect that fear to the understanding that this pain, labor pain, is going to lead to life.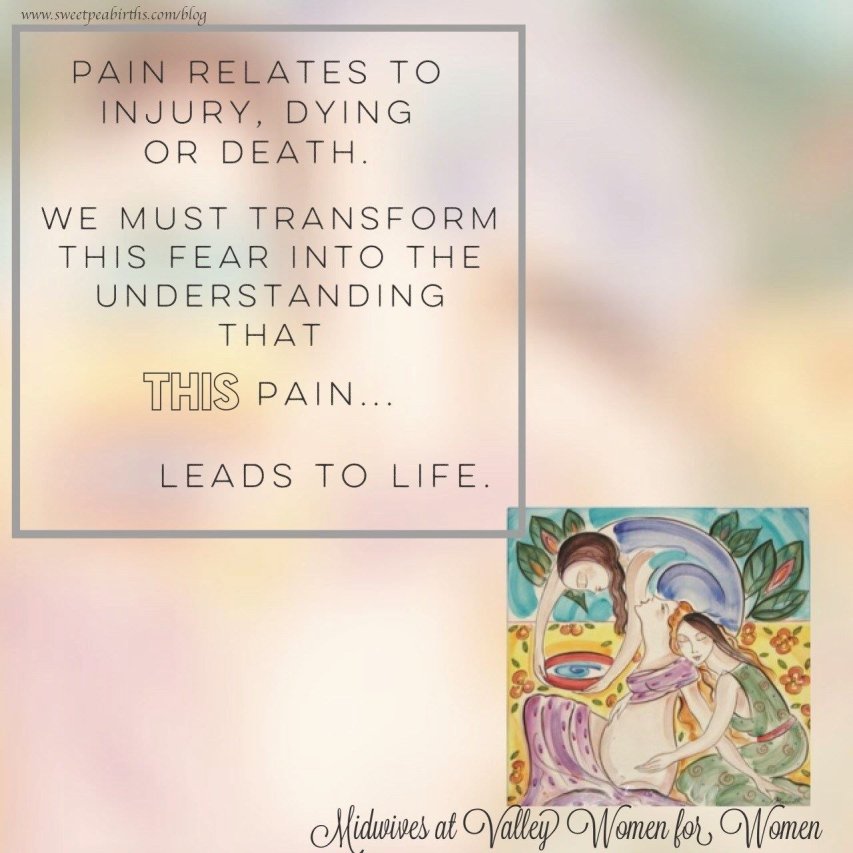 Q: What can I do to prepare my body for a VBAC?
A: There are a few things you can do
Be physically fit – strengthen your body.
Eat well – eat foods that promote skin integrity and scar integrity (i.e., foods high in Vitamin C have collagen that is essential for building strong, stretchy tissues)
Be mobile – do everything you can to stay active to get baby in a good position for labor.
Q: Will the type of sutures I have determine whether or not I can have a VBAC?
A: Whether an obstetrician will do a single-layer or a double-layer of sutures depending on how they are trained, and sometimes it depends on what the uterus looks like.  As long as you have a low, transverse scar, or the status of your scar is "unknown" than you can have what is called a "trail of labor".  If you have a vertical scar, the standard is to have a repeat cesarean.
Uterine Rupture
Q: Will my chance for a uterine rupture increase with the length of labor?
A:
There is no evidence in the research that supports that.  (At this point, ICAN leader Stephanie Stanley mentioned that a uterine rupture can happen at any time, with or without a previous cesarean –
HERE
is her research on that topic).
Q: What are signs of uterine rupture? 
A:  Pain that doesn't go away after the contraction is over, and a decrease in the baby's movement an/or heart rate.
Q: How long does it take to heal from a uterine rupture?
A:  Like a cesarean; maybe there will be a little more bleeding.
Going Past 40 Weeks
Q: What is the concern about going postdate?
A:  ACOG guidelines are that babies should be born by 42 weeks gestation.  While the literature does not show an increase of risk for uterine rupture, it does indicate that a baby does not tolerate a labor as well after 42 weeks.  There are more issues with meconium, the umbilical cord and the placenta after the 42-week mark.  You could find a care provider that is willing to let you go past 41 weeks as long as you are having ultra-sounds and non-stress tests done.
Q:  What is the policy for induction if a mother wants a trial of labor after multiple cesareans?
A:  That usually depends on the personal beliefs of your doctor(s).  The use of prostaglandins or Cytotec is not indicated.  In reality, there are no guidelines, only protocols to consider and to follow.
Q: How do I know if I am really "past" my estimated due date?
A:  The ultrasound at 9-10 weeks is considered to be the most accurate predictor of your estimated due date.  If you know the history of your menstrual cycle (menses), or if you used an ovulation kit, you might have another data point for establishing your conception date, and thereby having another way to estimate your due date.
Q: What are strategies for inducing labor for a VBAC mom?
A:
  Things that are done in office and then allow you to go home and labor there: a
foley bulb
(aka foley ball)  or a stripping of the membranes.  In the hospital and you stay at the hospital: foley ball, artificial rupture of membranes, and in some cases, you could use Pitocin.
About Labor
Q: What is the most common reason for a repeat cesarean after a trial of labor?
A:  A slow progress of labor with no real signposts that labor is going to progress.  Keep in mind that if you come to the hospital early in labor, you start chipping away at your chances for a VBAC.
Q: Why do I have to be continually monitored? 
A:  Our hands are tied by hospital policy – any VBAC patient has to have continuous electronic fetal monitoring.  We work in a community that is frightened of litigation.  
    On the upside, if everyone looking in from the outside can "see" that mom and baby are doing fine, this can buy you more time. 
There are options in monitoring.  There are waterproof monitors that can be used in water during labor, and there are also some hospitals that use wireless monitors. 
HERE
is a great visual on all the different positions you can labor in even if you are continuously monitored.
    In reality, the amount of monitoring is specific to the hospital.  You have to decide how you feel about going Against Medical Advice (AMA) if you feel strongly about not having a continuous monitor.
Q: What are your thoughts on an epidural?
A:  You want to try to get into labor on your own at the beginning since epidurals tend to slow your labor down.  When we say "get into labor" we mean dilation to at least a 6 with a good, established pattern of contractions.  Pain is one of the indicators that can tell you something is going wrong right away.  If a mom has an epidural, bradycardia (slow heart rate) in the baby is the only indicator we have that things are not staying low risk.  The use of Pitocin to augment a slowed labor can also increase your chance of uterine rupture.
Q:  How long can I go with ruptured membranes (broken bag of waters)?
A:  If you are GBS negative, you could wait up to 24 hours before coming in.  If you are GBS positive, then we evaluate that on a case-by-case basis. 
(Krystyna's note: the presence of GBS at the time of labor raises the concern for mom/and or baby to develop an infection during labor since the bag of waters in no longer intact and able to provide a barrier against infection.)
Q: What are ways to prevent tearing during the pushing phase?
A:  Eat well – a good diet packed with fruits and vegetables.  There is no evidence that shows that perineal massage will prevent tearing.  You could avoid tearing by tuning into the natural "safety mechanism" known as the "Ring of Fire".  By tuning into your body, you will slowly ease the baby out.  This is another reason to consider going the natural route: you don't feel the ring of fire when you have an epidural.
In closing, here are their "Words of Wisdom": 
CARE PROVIDER
Take care in choosing your provider – do you trust them?  Do they follow evidence-based care?  Do their cesarean numbers bear that out?
By picking your care provider carefully, you can ensure that you hire a person that truly supports your desire to VBAC and will give you the time to labor as long as mom and baby are doing well. 
Choose a care provider with whom you can have an open dialogue.
If your instincts are telling you that you are with the wrong provider, then change.
Not only do you need to find out how your care provider feels about VBAC, you need to find out how their back-up doctor or other care providers in the practice feel about VBAC.  You do not want to do everything possible to prepare an then show up at your birthplace and realize that you won't be able to have the birth you have prepared for.
WHAT IF…
If your VBAC doesn't work out, be easy on yourself. 
Ease that path by writing a cesarean birth plan – what do you want to do differently this time
As long as things are not critical, you can opt for a "natural cesarean", where some of the principles of natural birth can be honored.
(Krystyna's note:HERE is a family-centered cesarean on film.  What is a little startling about this is that one of the references is dated 2008!  At least we are doing our part to bring awareness to this option.)
BELIEVE IN YOURSELF
If you feel inside that you can do it, then give it a go!
Have faith in yourself
*Rate for one baby, head down, for patients who wanted to have a vaginal birth was 7% in 2014. This marks the third year they have collected data and the rate has remained 8 % or below whilst their overall number of patients rises each year. 
What did you do to prepare for your VBAC/CBAC journey?  What did you learn that you are willing to share?
Please leave us a comment - it will be moderated and posted.  *I think* that the amount of traffic you so generously generate has led to a lot of spam posting.  In an effort to keep the spam to a minimum, I am taking the time to moderate comments now.
Link List
Visual reference of labor positions during EFM
http://www.icanofatlanta.com/?page_id=159
The Family-Centered Cesarean
http://blog.ican-online.org/2012/04/14/the-family-centered-cesarean/   
Video: The Family-Centered Cesarean
http://www.youtube.com/watch?v=m5RIcaK98Yg
The material included on this site is for informational purposes only.
It is not intended nor implied to be a substitute for professional medical advice. The reader should always consult her or his healthcare provider to determine the appropriateness of the information for their own situation.  Krystyna and Bruss Bowman and Bowman House, LLC accept no liability for the content of this site, or for the consequences of any actions taken on the basis of the information provided.  This blog contains information about our classes available in Chandler, AZ and Payson, AZ and is not the official website of The Bradley Method®. The views contained on this blog do not necessarily reflect those of The Bradley Method® or the American Academy of Husband-Coached Childbirth®.
Categories: Amniotomy, AROM, Artifical Rupture of Membranes, Bag of Waters, Birth plans, Cesarean Birth, Cesarean Support Group, Cesarean Surgery, Uterine Rupture, Vaginal Birth After Cesarean, Vaginal Birth After Multiple Cesareans, VBAC
/