...celebrating every swee​t pea their birth
| | |
| --- | --- |
| Posted on April 12, 2013 at 4:39 PM | |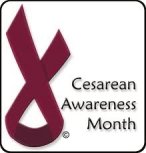 Breastfeeding rates are definitely affected when a mother has a cesarean birth.  These are the factors I can think of off of the top of my head: initial separation after birth, introduction of formula or pacifiers if mom has a long recovery, milk production may be delayed if there were complications during surgery, pain at the incision site makes it difficult to get comfortable...the
list can go on
and on.  
Even if a couple has done all the right things to prepare, there are babies who are born via cesarean for a Healthy Mom, Healthy Baby outcome.  On
Tuesday
, I wrote about how a
Family-Centered Cesarean
can provide the benefits of a vaginal birth while still doing what needs to be done for mom and baby to be well.
I have heard the sentiment expressed by our cesarean mamas, "Nothing else went according to our birth plan.  Breastfeeding HAS to work out."  These women have persevered, sought help, and drawn strength from their support system to go on to have the breastfeeding relationships they wanted with their babies. 
Here are some resources I pulled together for a mama who had a cesarean and wants to or feels that breastfeeding HAS to work out.
First,
HERE
is a blog post from one of our cesarean mamas that will hopefully shorten another moms learning cure about breastfeeding after major abdominal surgery:
After having both babies via cesarean births, there were some things that I had to take into consideration while nursing.  Here are the lessons I learned with Jasmin, my first baby, that I was able to use again with Leila: 




POSITIONING:  I learned quickly that nursing while lying down was extremely beneficial since I had to let my body rest.  So I propped her up on a pillow parallel to me and had my head on the same pillow, so my top breast was at her level.  I curled my body around her, which prevented her from moving, and had a pillow between my legs and one behind me, which prevented me from rolling either way.  I would let the baby nurse for a long time on the one side, then I'd have my husband help me switch the pillow to the other side.     




Not only did this allow my body to heal, it also encouraged our bonding and eventually led to co-sleeping, which I did not think I'd do prior to having kids.  I learned that it is the best way for everyone in our family to get rest and also helps the children learn how to sleep.
Here are some excellent resources you can refer to:




Breastfeeding after a cesarean birth IS possible.  I promise you will not be the first person, nor the last, who wants to breastfeed even though your baby was not born through your vagina.  With the belief in yourself and your baby, support from your Coach and other loved ones, and help from qualified individuals, you CAN surprise yourself.

Did you breastfeed after a cesarean?  Who/What helped you?

Link List
Breastfeeding After Cesarean
http://www.bestforbabes.org/booby-traps-series-the-c-section-rate-is-at-a-record-high-what-does-that-mean-for-breastfeeding

In Their Own Words: Shara
http://www.sweetpeabirths.com/blog/2012/08/31/In-Their-Own-Words-Shara.aspx
Dr. Sears
http://www.askdrsears.com/topics/breastfeeding/rightstart-techniques/breastfeeding-after-cesarean-section
KellyMom: Breastfeeding After A Cesarean
 http://kellymom.com/ages/newborn/newborn-concerns/c-section/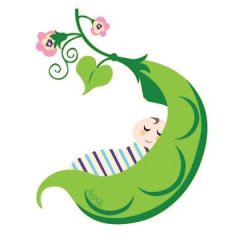 Disclaimer:  
The material included on this site is for informational purposes only.It is not intended nor implied to be a substitute for professional medical advice. The reader should always consult her or his healthcare provider to determine the appropriateness of the information for their own situation.  Krystyna and Bruss Bowman and Bowman House, LLC accept no liability for the content of this site, or for the consequences of any actions taken on the basis of the information provided.  This blog contains information about our classes available in Chandler, AZ and Payson, AZ and is not the official website of The Bradley Method®. The views contained on this blog do not necessarily reflect those of The Bradley Method® or the American Academy of Husband-Coached Childbirth®. 
Categories: Breastfeeding, Breastfeeding Challenges, Breastfeeding support, Cesarean Birth, Cesarean Support Group, Cesarean Surgery
/