...celebrating every swee​t pea their birth
| | |
| --- | --- |
| Posted on May 9, 2013 at 9:28 AM | |
We see the beautiful newborn pictures taken by professional photographers of sweet sleeping babies.  We ooh and ahh and maybe wish we had found someone to capture these days with our children.
Bradley Method® natural childbirth classes offered in Arizona: Chandler, Tempe, Ahwatukee, Gilbert, Mesa, Scottsdale, Payson
Here is what you do not see:  the tired mama, and probably papa, standing behind the photographer.  They are not getting sleep between adjusting to life with baby, learning how to breastfeed, and trying to figure out just how often they are supposed to feed the baby.  How do you sleep when the baby sleeps?  The housework is piling up.  People want to come by and see the bundle of joy that has finally arrived.  Mom and Coach are happy baby is here, but, "joyful"? Maybe not for the new parents.  Yet.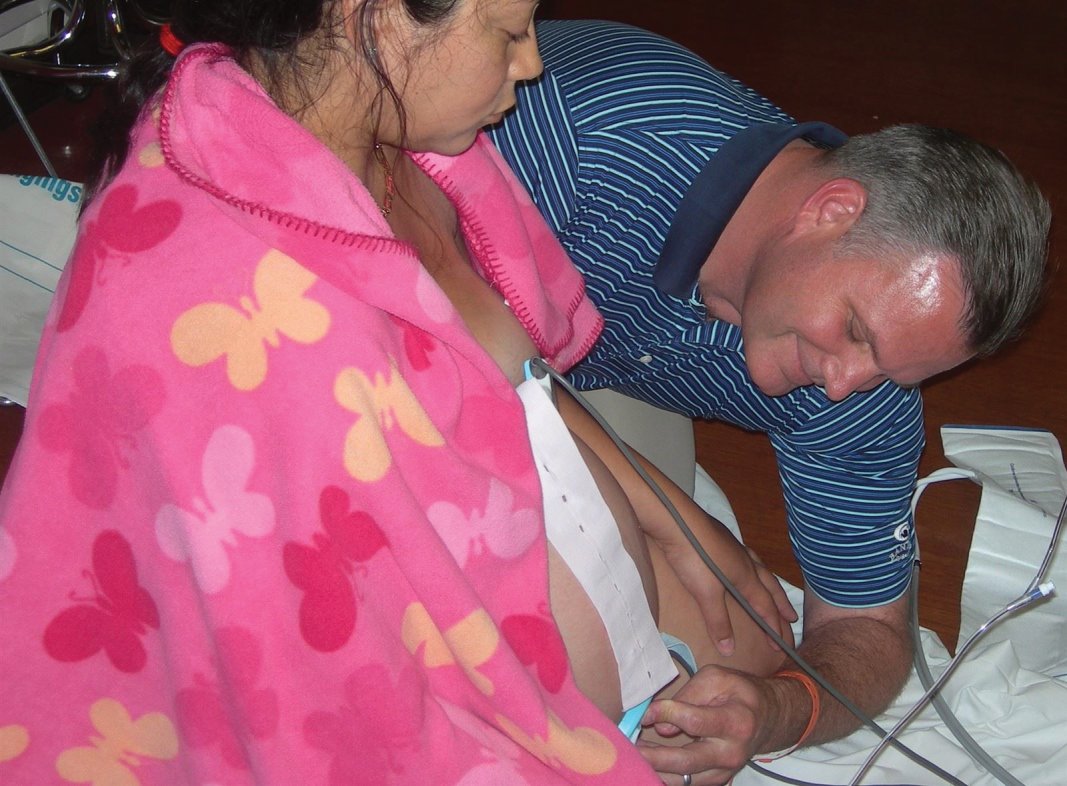 The best news about the postpartum period is that, "It Is Temporary".  
HERE
are some immediate comfort measures you can stock up on for a postpartum care kit.  Please read the note that I have written for you if you are the mama or the coach.
A note to the Mamas:
The postpartum period is very leaky.  There are tears of joy at the miracle of life that you are cradling in your arms, and then you may cry at the enormity of it all.  You are leaking from your breasts and your yoni.  Consider 
placenta encapsulation
 to help with that.  
Please hang up your cape and allow other people to help you.  Be specific with your partner – (s)he is not a mind reader.  Tell them exactly how they can help you and what you need from them.
Feeling lonely and overwhelmed when all the help goes home, or even before then? Call, text or email your Bradley™ teacher.  Call a La Leche League leader or an IBCLC when you have questions about breastfeeding.  If you had a cesarean, please get to an ICAN meeting.  Reach out to your classmates.  
Are you feeling blue? Possibly depressed?  Reach out to your partner, your Bradley™ teacher, or find a support group –
you are not a bad mother
.  Life is a journey and PPD is a bumpy road that can be a lot less bumpy if you ask for help and share the burden.
Breastfeeding – the emotional rollercoaster – sleep deprivation.  This is all new!  It is inhumane to expect a smooth transition to motherhood.  You do not have to be alone in *any* part of your journey as a mother.  The best words of advice I have ever heard: this is just "for now".  This phase shall pass, and you will be an expert about your baby before you know it.
Your breasts will not be engorged forever.  Your body and your baby figure out supply and demand.  The bleeding slows down to a trickle and then stops.  Your vagina stops hurting and starts to feel normal again.  You learn to nurse, and then you figure out how to nurse discreetly in public.  Your baby finds a sleep pattern.  The pattern may change – usually for the better.  Baby will start sleeping in longer stretches.  Yeah!  Your baby will get more independent and you will be back to being the partner you want to be for your Coach.  
A note to the Coaches:
Your partner just did an amazing thing: she just had a vaginal birth, or she had a major abdominal surgery.  Both birth outcomes require time to heal from physically, and sometime mentally and emotionally if you made choices that deviated from your birth plan.  
Once you are home, get the details.  Drill down and find out exactly what she expects from you "for now".  Help with housework? Shopping? Meals? In addition, you are in charge of making sure that she has plenty of water and sleep.  Good milk production is tied to hydration and sleep. 
In addition to staying hydrated and getting sleep, making milk requires input to create output for your little miracle: she will probably be ravenous.  Have easy, comforting and nourishing finger snacks available.  She is trying to learn how to breastfeed and using two hands to eat is not always an option.  Hold the baby so she can have a hot meal every once in a while. 
Find your "sensitive" button – she may be overwhelmed with the responsibility of feeding your baby, and the realization that you, and any additional help that has come into town, is going to leave and she will be alone with the baby.  Check in with her: is she okay?  Is she getting enough sleep?  Do you need to go with her or make phone calls to connect her with the support people she may need?  This is your opportunity to rise to the occasion and be the amazing partner that she knows you are. 
Your wife still loves you.  Do not take the fact that an infant is now the center of mama's attention personally.  Figure out your new role in the family.  Are you going to be the amazing partner that makes her life easier?  Are you going to be the one that she says she couldn't have done it all without your love and support?  All coaches wonder, what about intimacy?  Believe me, you will find time and ways.  We are four kids into the journey.  It has not been a problem.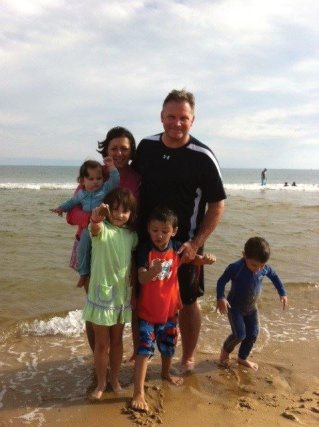 Parents:
Best wishes to you as you join us on the journey of parenthood!  
It is an amazing experience, and we are here for you.

What do you wish someone had told you about the postpartum period?
Please leave us a comment - it will be moderated and posted.  *I think* that the amount of traffic you so generously generate has led to a lot of spam posting.  In an effort to keep the spam to a minimum, I am taking the time to moderate comments now.  

Disclaimer: 
The material included on this site is for informational purposes only.
It is not intended nor implied to be a substitute for professional medical advice. The reader should always consult her or his healthcare provider to determine the appropriateness of the information for their own situation.  Krystyna and Bruss Bowman and Bowman House, LLC accept no liability for the content of this site, or for the consequences of any actions taken on the basis of the information provided.  This blog contains information about our classes available in Chandler, AZ and Payson, AZ and is not the official website of The Bradley Method®. The views contained on this blog do not necessarily reflect those of The Bradley Method® or the American Academy of Husband-Coached Childbirth®.
   
Categories: Breastfeeding, Placenta Encapsulation, Postpartum, Postpartum Depression, Postpartum Plan
/